Property prospectus / Stockholm
Kungsholmen
Traditionally the favourite of academics and young families, Kungsholmen runs as a small town within Stockholm. For decades it's been a neighbourhood waiting to be discovered, but now the young creatives and entrepreneurs are finding its charms.
As little as a century ago, Kungsholmen was still considered Stockholm's country- side – although it's located just a 10-minute bike ride from the city centre. The area started developing in the early 1900s, when official institutions such as the City Hall and all kinds of industries from tobacco factories to tool manufacturers moved in. That's also when many of the island's pastel-coloured, neoclassical and art nouveau houses were built.
Today, Kungsholmen still offers cheaper flats and workspaces compared to more hyped areas like Östermalm and Södermalm. Young entrepreneurs and creatives have discovered the lesser-known parts – especially the northeast, a long-forgotten area consisting of old factories, industrial spaces and workers' residences – and with them, it has bloomed.
Despite the unstable economic situation – experts believe Sweden's GDP will only grow 0.7 per cent in 2012 – property developers are investing in Kungsholmen. One high-profile project is Stråhattfabriken, an old straw-hat factory from the turn of the last century, which a Swedish developer is turning into 39 luxury flats with the design eye of Andreas Martin-Löf.
There's a jogging route around the island, the marinas are packed with boats and there are also several large parks and even a sandy beach. While Kungsholmen is gradually turning more urban, it is still the beautiful nature surrounding the area that makes it special.
---
The local
Martin Bundock
PR agent
"I've lived in Kungsholmen with my wife for eight years. Everything is here, so you don't really need to leave. I like it because it's not achingly cool, but not un-cool either."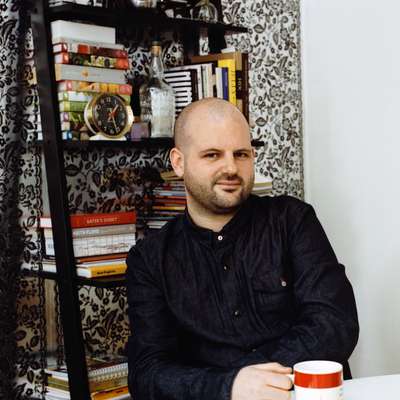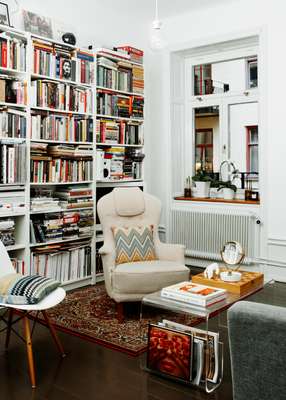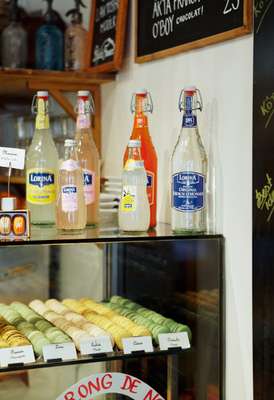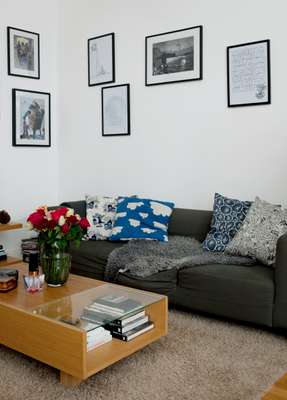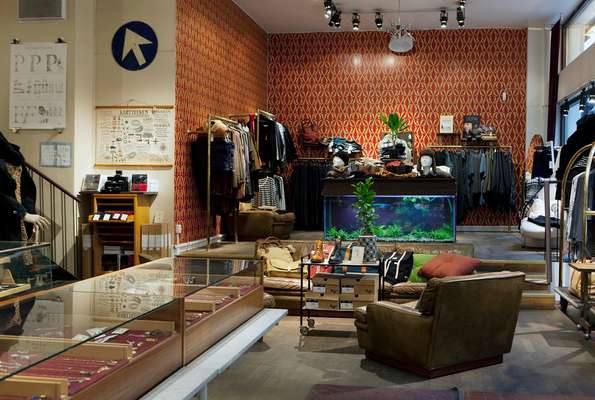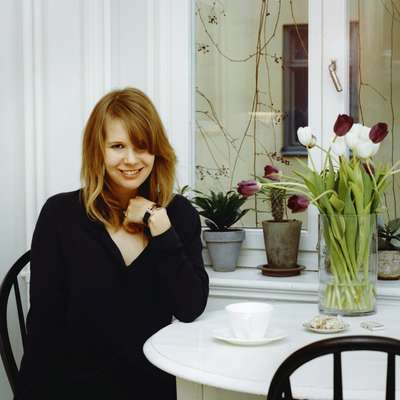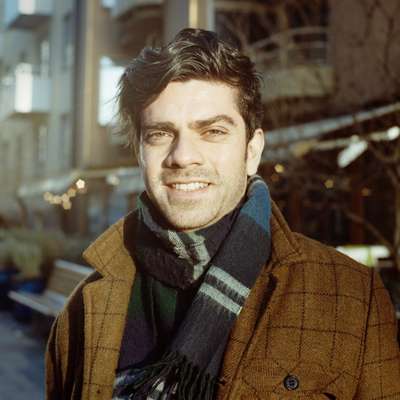 ---
Kungsholmsgatan 31,
+ 46 8 692 52 00
firsthotels.se
This hotel offers basic comfort, moderate prices and is perfect for walks around the island. Business opportunity: Kungsholmen needs a good higher-end hotel.
Erik Andersson Architects
John Ericssonsgatan 7,
+ 46 8 440 01 00
erikandersson.se
This small but innovative architectural practice has been operating on Kungsholmen for 10 years and has redone several apartments in the area.
Norr Mälarstrand, Kajplats 464, + 46 8 651 75 90
stenfirmatorner.se
A stone company, Bror Törner has its showroom on Norr Mälarstrand. The company offers custom-made interior products such as kitchen worktops, floors and tables.
Kungsholms Strand 157,
+ 46 8 654 03 00
jinandpeeters.se
This fuss-free local favourite focuses on three things: dumplings, chicken and Belgian waffles. It's run by Sakiko Jin and Bart Peeters, two chefs who set up their own diner after having worked in some of Sweden's top restaurants.
Kronobergsgatan 37,
+ 46 8 4106 81 00
restaurangag.se
Restaurant AG is one of Kungsholmen's biggest draws and one of the best restaurants in the city. AG's forte is meat – note the huge fridge in the lobby filled with large cuts.
Hantverkargatan 12,
+ 46 8 651 29 10
taylors.se
One of several new specialist food stores in Kungsholmen, Taylors & Jones sells delicious homemade sausages, meats, cheeses and other British specialities.
John Ericssonsgatan 6,
+ 46 8 618 28 00
petitefrance.se
Locals arrive at this small bakery before its official opening time to buy sour dough bread, croissants or the café's own muesli. A popular spot for breakfast and lunch but avoid the rush hour.
Bergsgatan 17,
+ 46 8 652 30 04
ilcaffe.se
A place where everyone seems to know each other. Best known for its excellent coffee, the shop also serves grilled sandwiches, salads and Swedish baked goods, such as cinnamon buns.
Fridhemsgatan 43,
+ 46 8 643 60 81
grandpa.se
Grandpa's selection is a mix of vintage furniture and new fashion. It mainly sells Swedish designers such as Dagmar, Fifth Avenue Shoe Repair and Hope.
Pipersgatan 3,
+ 46 8 703 25 07
fvhast.com
This small Swedish fashion brand opened its own store on Kungsholmen in 2009. It makes both sophisticated couture pieces and simple, well-cut everyday clothes for women.
Hantverkargatan 21,
+ 46 8 654 80 86
ryo.se
This antiquarian bookshop has a fantastic selection of old books, from advertising to city planning, astrology, photography, gastronomy and art.
Kungsholmen's architecture covers several styles. Many buildings were raised between 1910 and 1940 and along some streets you can find everything from ornamented, colourful Art Nouveau to the national Romantic style, characterised by steep roofs and red brick façades, and Scandinavian functionalism with its simple shapes and large windows. A special construction found in some parts of the island is the yard house, a separate building behind the main building facing the street. The yard houses usually contained flats, workspaces for craftsmen or storage rooms. Today, these buildings are often very sought-after; they are set away from the streets and in some cases offer private patios.
Technically, you never own a flat in Sweden; you buy a bostadsrätt, which means the right to inhabit a certain flat. You will also pay a fee that covers building maintenance. There are no special restrictions for foreigners to buy property in Sweden. Sellers usually set a so-called "accepted price", but the price of the flat may actually end up being significantly lower or higher than that.
Estate agent fee: 2-3 per cent (assumed by the seller). The agent also oversees the signing of all legal documents such as the buying contract, so there's no need for a separate notary.
Karlsson & Uddare,
Norr Mälarstrand 62,
+ 46 8 5223 0100
Karlsson & Uddare originally specialised in selling apartments on Kungsholmen. Their focus has expanded to include other parts of the city but they still know the area well.
1 bedroom
€180 000 – €430,000
2 bedrooms
€350 000 – €630,000
3 bedrooms
€450 000 – €1,200,000
(Source: Hemnet.se)