Food / Vienna
Make history
Zum Schwarzen Kameel has been hosting Vienna's great and good for hundreds of years with an ever-evolving menu.
A venue with a history dating back almost 400 years is a rarity, even in Old Europe. However, on the narrow Bognergasse in Vienna's Baroque Innere Stadt, Zum Schwarzen Kameel (loosely translated as "The Black Camel") has been going strong since Johann Baptist Cameel established it as a spice retailer in 1618. Transformed into a dining establishment 200 years later, this is the place where nobility came to relax over comfort food, where Beethoven dined and where artists such as photographer Elfie Semotan still come for a drink. "From about 1830 until the First World War, Kameel supplied wines and spices to the imperial court. And the Habsburgs and other celebrities came here to eat and drink as well," says owner Peter Friese, whose parents took over the business in the 1950s.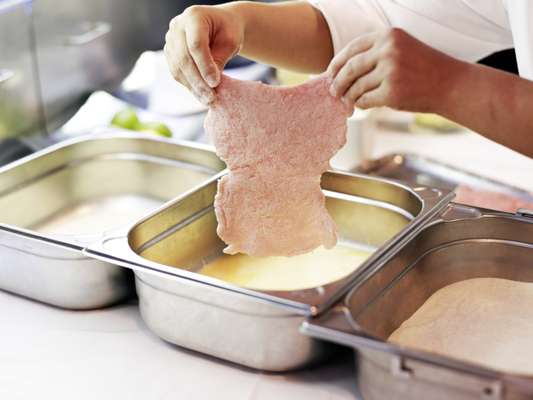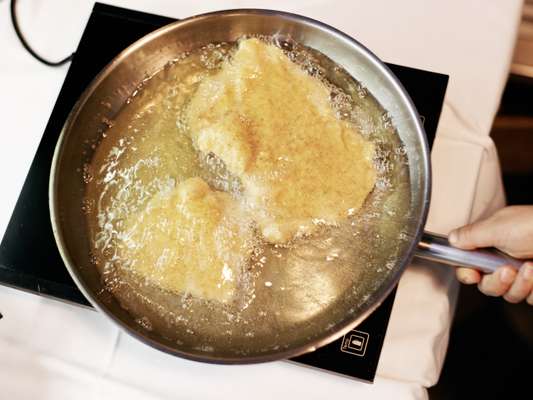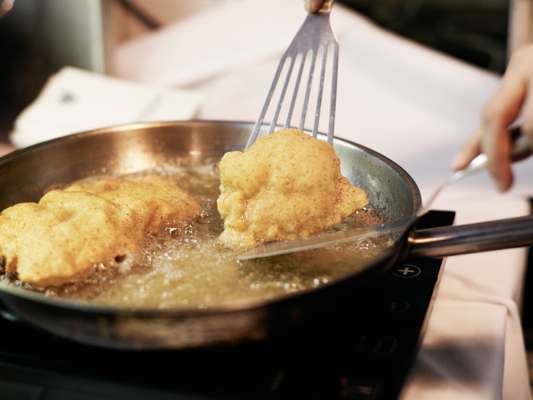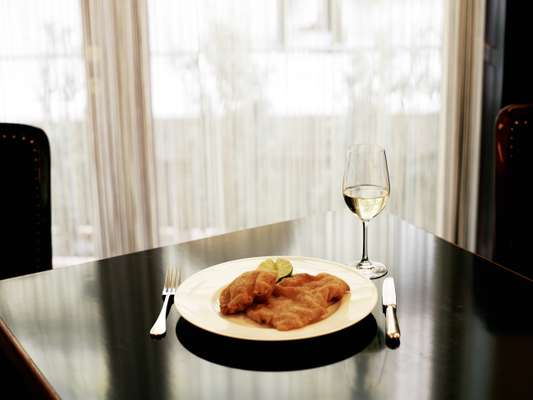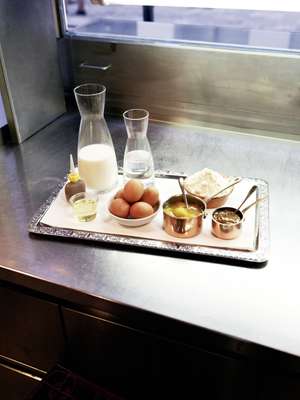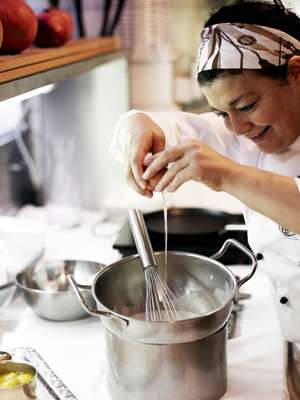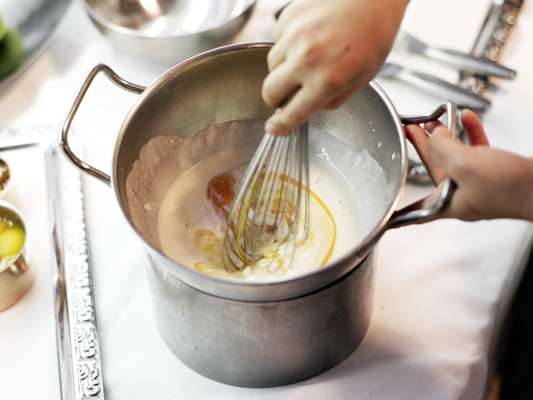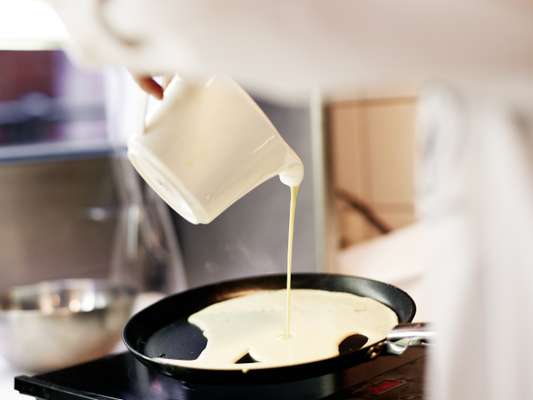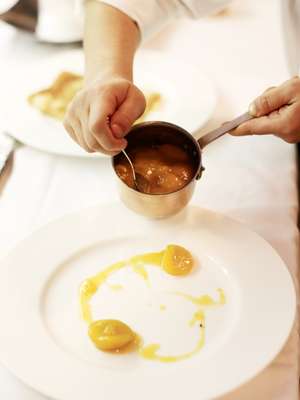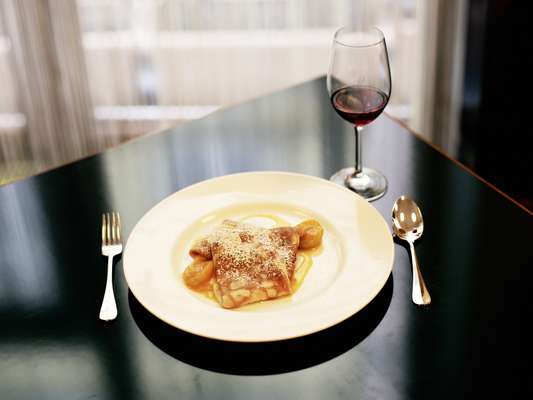 The immediate post-war period was a low point for the venue but these days the Kameel is again a meeting place for well-to-do locals. In the bar, a mixed crowd sits along a dark-wood counter or stand at chest-height tables sampling tiny sandwiches (invented by Friese's late mother). In the restaurant, the tiled walls, hanging half-moon lamps, classic vitrines and wooden panelling that date back to the early 1900s are a shining example of original Viennese Art Deco.
In many ways Zum Schwarzen Kameel is a reflection of modern Austria: high culture and blue blood meets earthy pleasure and smiling hospitality (the moustachioed maître d', Johann Georg Gensbichler, is well known for his impeccable service). Viennese classics are favoured such as veal goulash and schnitzel, although vegetarian dishes also grace the menu, which changes monthly. Seasonal ingredients are sourced locally as much as possible. "You can define Austrian cuisine in a lot of ways," says Sevgi Hartl, a Salzburg native who inherited the post of chef de cuisine from star cook Christian Domschitz. "It can be schnitzel, or trout, or dumplings. But as traditional as we are, we make sure we modernise to customers' tastes as they evolve. Not everyone wants to eat Schweinsbraten [roast pork] every day."
To prepare a perfect Wiener schnitzel, she says, the 150g local and organic veal cut should be hammered thin, then breaded, quickly fried until golden brown, then served. A popular local dessert is the Marillenpalatschinken, a kind of apricot crêpe. Its filling is made of fruits from the Wachau valley (west of Vienna on the Danube, the region has protected its apricots with an EU designation). The harvest ends in late July, if not used fresh, Kameel's apricots are frozen and transformed into liqueur, jam or sorbet.
Serving about 100 covers a night, Kameel is a place where the Austrian president will dine with statesmen – but will come again with his wife and son. "You can see them relax during the meal," says Friese of better known customers. But Kameel doesn't eschew more common requests: "If a child wants French fries with ketchup, of course he can have French fries with ketchup," he says, laughing. At almost 400 years old, there's no need to be snobbish.
Recipe 1
(Serves four)
Wiener schnitzel with Austrian organic veal
4 x 150g well-cleaned saddle of veal (each cut is meant for one portion of schnitzel)
200g coarse white flour
200g white breadcrumbs
5 eggs
500ml rapeseed oil
500ml concentrated butter
salt and pepper
How to do it
Hammer the veal portion very thin and season with salt and pepper. In a bowl, lightly beat the eggs with a fork.
Add a little more salt and pepper to the veal and bread it with first the flour, then the egg mixture, then the crumbs; in that order.
Heat the rapeseed oil and butter in a large pan (medium-high heat). Fry the breaded schnitzel until golden brown on each side.
Serve hot with half a lemon.
Recipe 2
(Serves 10)
Marillenpalatschinken (apricot crêpes)
Palatschinken (crêpes)
4 eggs
400ml milk
200g flour
200ml mineral water
2 tbsp oil
cocoa powder
Apricot filling
1kg halved apricots
1 stick cinnamon
5 cloves
1 star anise
40ml apricot liqueur
150g crystallised sugar
How to do it
Make apricot filling first: melt sugar into a caramel, then add apricot liqueur. Add halved apricots and spices and slowly cook until slightly thick. Set aside.
For the palatschinken: mix ingredients into a dough. Separate a small portion and "dye" it dark with cocoa powder.
Pour the light and dark dough into a hot, oiled pan. Lightly brown on each side of the mixture.
Transfer to a plate, spread with apricot filling, roll or fold, and serve.