Travel edits / Global
Monocle travel guide
Monocle flies on ANA's new 787, visits a bookstore-turned- restaurant in Porto and samples a cinema in Wellington.
After looking for a site all over London, Australian chef Bill Granger decided to set up his latest restaurant, Granger & Co in a corner on Westbourne Grove close to where he lives. It's a typically no-nonsense location for the self-trained chef, restaurateur and author, who has become famous for his easy-to-do recipes and scrumptious scrambled eggs (made with cream and butter). Granger's new joint has been designed by Australia's Meacham Nockles McQualter studio, and is open from early morning until late. The menu offers everything from crack-of-dawn coffee to post-theatre dining. "Sweetcorn fritters, bacon and roasted tomato and the full Australian breakfast are very popular he­re," he says. "Our customers are also enjoying our Vietnamese-inspired fish curry and our salads. The classic chopped salad with all kinds of additions is a lunch crowd-pleaser."
grangerandco.com
---
All Nippon Airways' new Boeing 787 is the new star of the tarmac at Haneda Airport. A 58-minute ride to west Japan is made much more pleasant onboard. Windows are bigger than any commercial jet since the de Havilland Comet and soft LED lighting bathes the cabin in a rainbow of colours. Cabin pressure is equal to a more human-friendly 6,000ft which reduces fatique (vs the traditional 8,000ft). Humidity is up nearly 10 per cent, as one of the reasons for feeling rubbish while flying is dehydration (and too much Champagne). Long-haul models begin flying in 2012, when this airplane should really come into its own. See our film at monocle.com ana.co.jp
Windows feature dimmers instead of window shades — an elegant solution for blocking out light that also saves weight. Toto toilets with hands-free operation take airborne restrooms to new levels. Turbulence suppression systems, quieter Rolls-Royce engines and advanced insulation ensure a more peaceful flight. Large overhead luggage spaces mean a clutter-free journey enjoyed in an intelligent layout.
---
Casa Mosquito
Rio de Janeiro
Surrounded by the Cantagalo and Pavão-Pavãozinho favelas, Casa Mosquito is the first hotel to incorporate Rio's slums into its concept. "We created Casa Mosquito for people to experience the real Rio," says French owner Benjamin Cano, "to combine the bountiful beach life with an integral part of the city so often ignored." A restored 1940s mansion, the hotel's parquet floors and vintage furniture overlooks the rainforest. Four individually styled suites means the owners treat guests like friends in their own home.
casamosquito.com
Chef Oliver Allyson's Mediterranean-inspired food cooked with local produce is complemented by a well-selected cocktail list offering strawberry and passion fruit Caipirinhas. The four rooms are a homage to Brazil's famed singers. Stay in the Tom Jobim, Madame Satã, Villa-Lobos or Pixinguinha suites.
---
Portuguese architect Pedro Trindade's most recent project is Book, a literary-themed diner in Porto's vibrant Vitória neighbourhood. The restaurant is made up of two former bookstores that were gutted and combined. Inside, history and children's books sourced from the two original shops are suspended from the bar's ceiling; volumes double as trivets and menus are bookmarks inserted in published works available to read. The menu offers Mediterranean comfort food such as the pea soup with blood sausage and cod loin with Bulhão Pato* sauce. Cocktails include the Mojito Hemingway, made with Água Castello Portuguese soda, served to keep notorious writers alive at the bar.
restaurante-book.com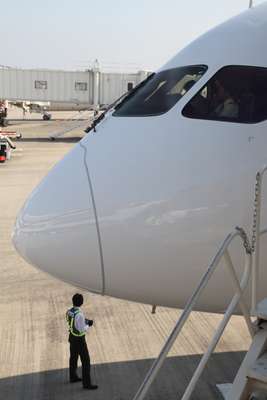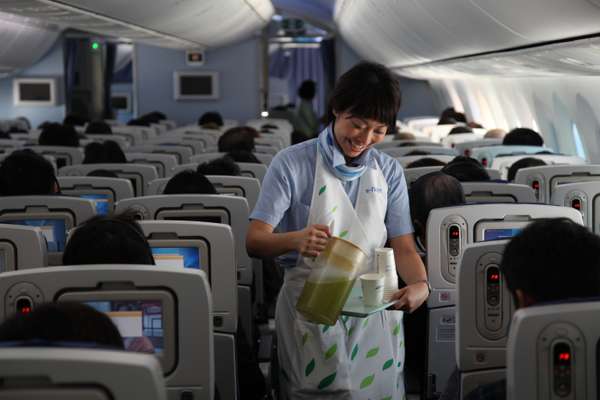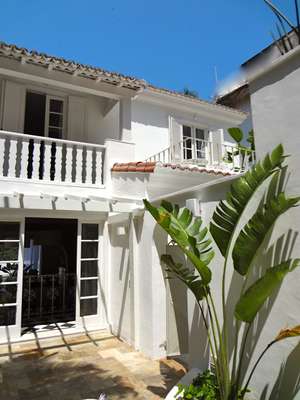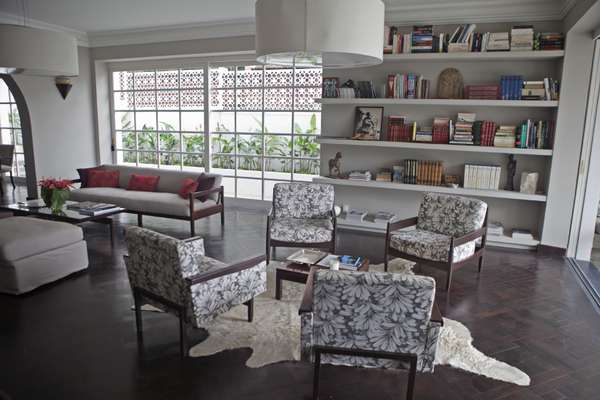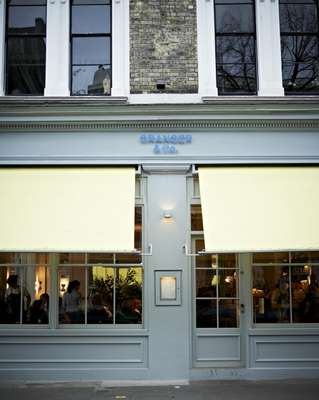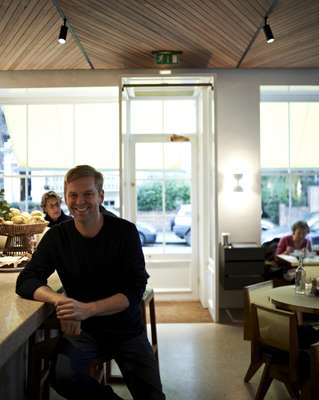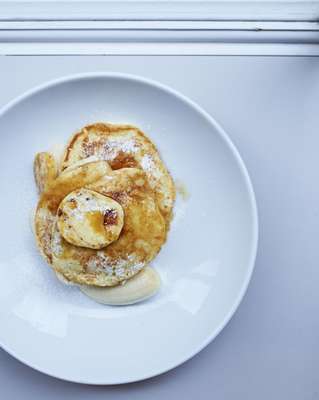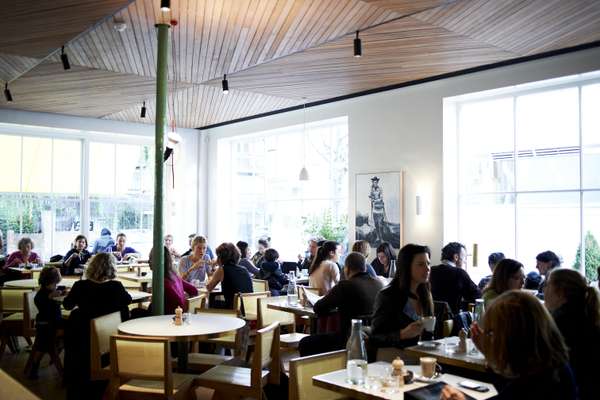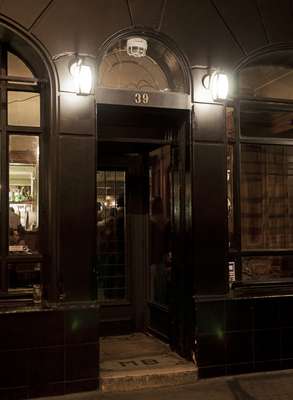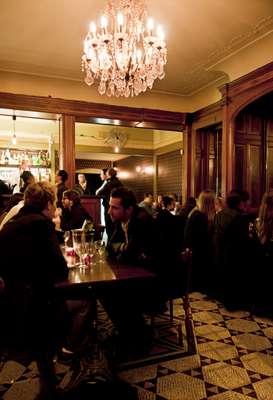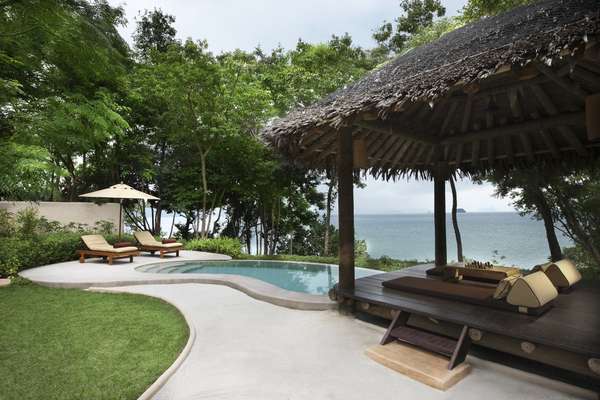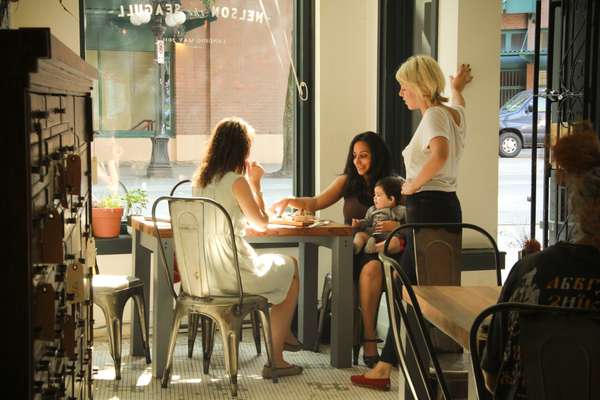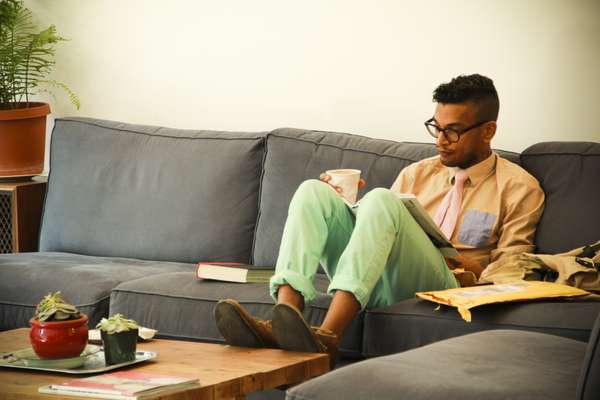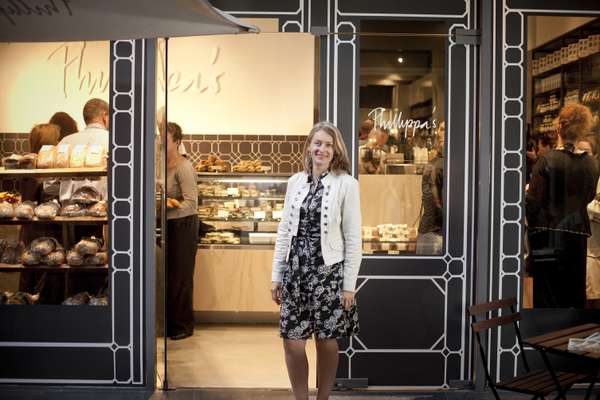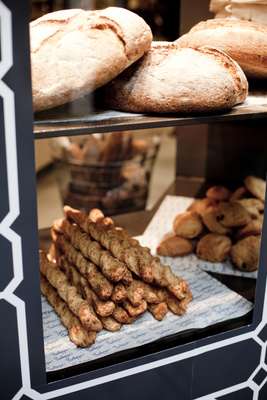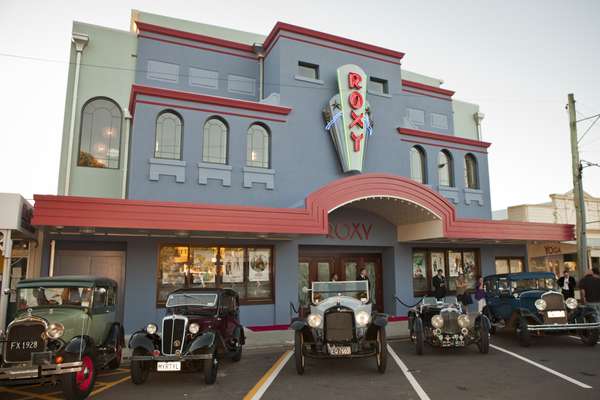 Footnote:
This sauce (olive oil mixed with garlic and coriander) is based on a 19th-century recipe that honours the Portuguese poet Raimundo António de Bulhão Pato.
---
An ex-synagogue-turned-bar in Paris' 10th arrondissement, Le Pompon brings new life to a once rough area. Beats bounce off the carved cherry and rosewood interiors that contrast with 1960s bistro furniture. "We didn't want a retro caricature, but something timelessly elegant," says founder Charaf Tajer. Open until 02.00, the bar serves seasonal cocktails as well as locally produced absinthe. The basement holds more surprises: once used as baths, it's now a concert venue. "My aim was to create a place where people can drink and dance together rather than stand and stare at each other," says Tajer.
lepompon.fr
---
Twenty-five minutes off the shores of Phuket in Thailand is the 2.5 sq km Naka Island. Designed by Bangkok-based Habita Architects, 67 Thai-decorated villas sit among coconut groves and tropical gardens. After a spa treatment and a bite at the Bai Cha restaurant, take a stroll down the beach (or a kayak if you're feeling energetic) and enjoy the startling views of Phang Nga Bay's distinct limestone cliffs over the wide expanse of the Andaman Sea.
nakaislandphuket.com
Take a boat ride to Naka Noi island, known locally as "Pearl Island" and check out the exotic pearl harvest.
---
Nelson The Seagull
Vancouver
Located in Vancouver's notorious Downtown Eastside neighbourhood, Nelson The Seagull bakery is one of the new establishments started by young business owners looking to improve the area – in this case an actress, a photographer and a barista, all from South Africa.
With its brick walls, mosaic floors, painted panelled ceiling, Victorian apothecary drawer sets, beaten up sofas and communal wooden tables, it has a well put-together antique feel. Its rustic soups, perfectly pulled espressos and hearty pastrami sandwiches (sourced from Big Lou's Butcher Shop a few blocks away) attract a young crowd that helps inject some vibrance back into the area.
They also come for the "country loaf", baked every day, which is inspired by the famed Tartine Bakery in San Francisco. The method is slightly different from the original, says co-owner Jonathan Snelgar. "Because of where we are geographically, we have to adjust the proofing and the temperature to make it work in this climate," he says. And work it does.
nelsontheseagull.com
---
Since 1994 Phillippa Grogan (pictured) has been supplying the Melburnian with preserves, pastries and breads made using traditional methods of production* and seasonal ingredients. Her latest bakery is in the Capital Theatre building, designed by Walter Burley Griffin in 1924 and refurbished by interior architect Anna Drummond.
"I chose this location because I was attracted by the architecture and sense of history," says Grogan. With a long list of tasty new products to choose from, Monocle is craving the blueberry yoghurt scones with a drink of homemade herbal iced tea.
phillippas.com.au
Footnote:
Some of the characteristics that make bread from Phillippa's taste so distinct are because of the low yeast content, lack of chemical improvers (such as ascorbic acid) and the long proofing times of doughs.
---
Until Sir Peter Jackson and his producer Jamie Selkirk made films in Miramar in the 1990s, the Wellington suburb was sleepy. "There was tumbleweed rolling down the street," jokes Selkirk who, along with backers from visual effects company Weta has spent NZ$7.1m (€4.1m) converting Miramar's 1928 Capitol Theatre into The Roxy 3D cinema. Built in the Art Deco style, Weta's attention to detail is everywhere. From the retro sunburst chandelier to statuettes that flank the stairs and naturally enough, in the films on show. The very first was Jackson's 2005 remake of King Kong.
roxycinema.co.nz
---
Restaurateurs Ashton Winkler from Mexico and Vivian Herijanto from Indonesia use six ingredients – chilli, tomatoes, cumin, fennel, coriander and onions – in the majority of the dishes they serve at Heirloom*. The restaurant opened on Hollywood Road at the end of 2011. Local designer Candace Campos's homely interiors perfectly complement the comfortingly good tacos, Balinese chicken salads and berry crème brûlées on the menu. "If you're having a bad day, everything here would make you happier. The most common comment is that the food was made with love. It's the best compliment anyone could give!" says Winkler.
heirloomhk.com
Footnote:
The house cocktail, the Bobby, consists of fresh, hand-chopped raspberries, strawberries and passion fruit, with a double shot of vodka and an extra hint of cranberry juice.
With nearly 20 stores spread across the Middle East to Thailand and Japan, American gourmet store Dean & Deluca can now be found in the Shinsegae store in South Korea with a hybrid café concept designed by British interior consultants CADA Design Group. Monocle spoke with Dean & Deluca's president, Justin Seamonds.
Why did Dean & Deluca expand to South Korea?
We developed a relationship with Shinsegae. We're impressed with its organisation and enthusiasm for our brand as a partner. Also, South Korea has a culinary history and passion for food that makes it a vibrant marketplace.
What are the products found at this new branch?
We have a lot of initial products from our US and Japan businesses. Our partner did a great job of working with local honey producers and other importers to bring in exciting new goods. Bakery items, oils, preserves, coffee, tea, cheese and charcuterie are selling well.
Where will Dean & Deluca go next?
We are working on international licence partnerships and have recently signed a new partner in Singapore. We're a brand on the move around the world. — srt deandeluca.com