Tsutaya Books / Tokyo
Novel ideas
As the big media store chains disappear, Japan's most successful book, music and magazine seller has opened a project that challenges everyone. We visit the floors of a refreshed retail landscape.
It's been an hour since the 07.00 grand opening of the newest Tsutaya Books in Tokyo, but the staff still far outnumber shoppers. Inside the shop's three gleaming glass-and-white-stone buildings, the few customers around flip through the piles of magazines, stroll through the movie section upstairs or sip lattes and chat at the in-store café.
If this were any other retailer, the lack of customers would be cause for handwringing and self-doubt. But for Culture Convenience Club (ccc), which operates Tsutaya, Japan's largest video, book and music retail and rental chain, it's all going to plan.
To limit the crowds, the company had kept the 5 December start a secret from nearly everyone until the moment the shop threw open its doors to the public.
Opening-day fanfare for the site in Tokyo's Daikanyama district was little more than a few Twitter bursts and a two-sentence announcement online that ended simply, "Please visit us." Within days, word-of-mouth about the store had people flocking. For a shop that has been in development more than a year, it was an unconventional launch strategy. But considering the man behind the shop – ccc's founder and president, Muneaki Masuda (see Monocle issue 29) – it shouldn't come as a surprise. The 60-year-old Masuda has taken a contrarian approach to his business ever since he opened the first Tsutaya Shoten in Osaka in 1983. Back then his video-rental shop had hard-to-find American films without subtitles that he had bought from the US.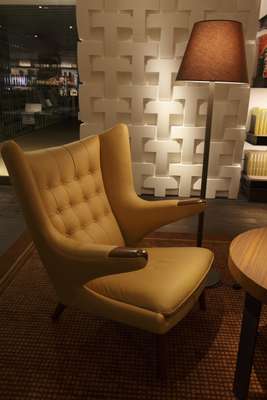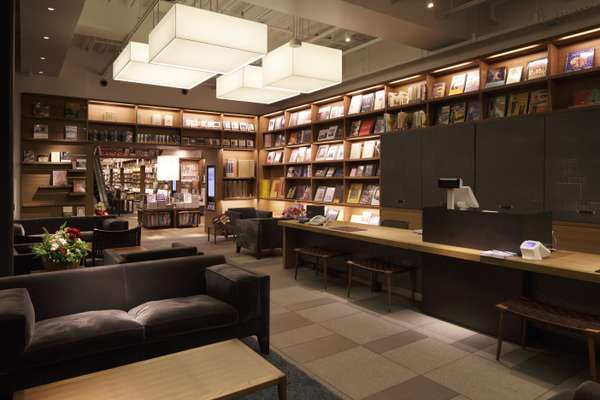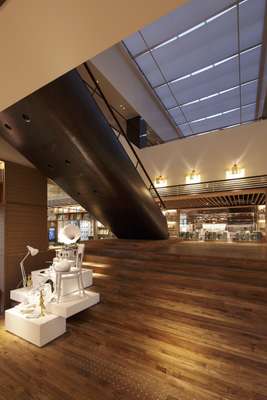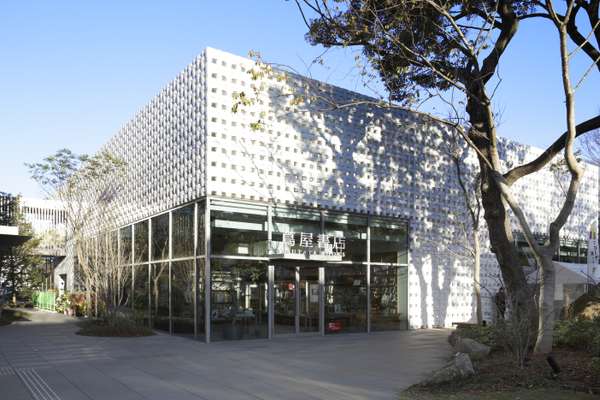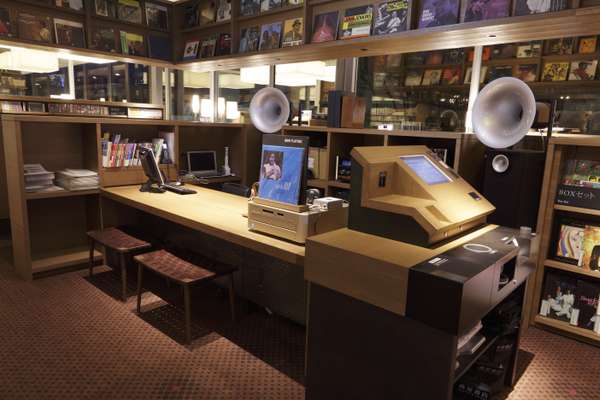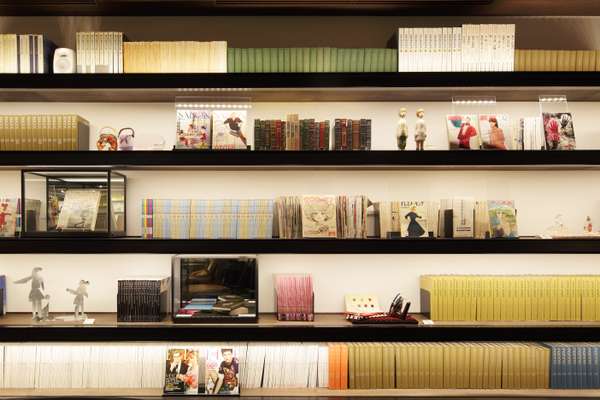 Tsutaya is the king of the Japanese media retail industry. And now, while major booksellers and music stores retreat or fold in high streets around the globe, Masuda is leading his privately held company in the opposite direction – on a bold expansion. The new shop, located in a neighbourhood of embassies and independent fashion brands, is part of ccc's rollout of 100 new shops it is planning for the next few years.
The Daikanyama shop is unlike any of the other 1,400 Tsutaya outlets in Japan. The chain mostly caters to a young crowd, ranging from teenagers to men and women in their thirties. With the new Tsutaya Books shop, however, Masuda is going after baby boomers in their fifties and sixties who make up a growing chunk of the country's population.
His ambitions don't end there: he wants to reinvent the retail experience by blending in services. But how do you do that when people are used to getting books posted to their doorstep or downloading music to a computer within seconds? "Most stores just stock their shelves with products that you can get on the internet," says Masuda. "But what if you had an amazing space where a concierge would suggest new things for you to listen to, watch or read? Wouldn't you want to go?"
Although the sprawling 12,000 sq m property is the size of a city block, ccc didn't build a megastore. It couldn't: city-planning rules in Daikanyama limit the size of stores. The company hired Tokyo-based Klein Dytham architecture to design three two-storey buildings, side by side, on the site. It leased space to a FamilyMart convenience store and Starbucks and then left the rest of the leafy grounds to a restaurant, anti-ageing clinic, dog-groomers and hospital, electric bicycle shop, speciality camera store and car park.
The building restrictions don't seem to have hurt the shop's selection. On the ground floor, 140,000 books and magazines occupy every available space along the wooden walls and display tables. The rental section upstairs has 80,000 films on dvd and more than 100,000 music CDs. To entice baby boomers, there's plenty of nostalgia-inducing stuff: rock albums from the 1960s and 1970s, film classics, first-edition novels and 30,000 back issues of major and out-of-print Japanese magazines.
But it's the extras that elevate the shopping experience. Upon entering through the main entrance, you pass by a concierge desk and sofas. A path between the three buildings takes you past thousands of magazines organised by topic, so Vogue and Elle are placed near books on fashion. And it's all easy to navigate thanks to signs by graphic designer Kenya Hara and the ubiquitous iPads.
Walk to the travel books area at the far end and you come to a desk where travel agents can arrange flights or hotels and recommend books. Head upstairs to the film section where, if the one you want isn't already on the shelves, you can burn a dvd in just 30 minutes. For children, there are tables with sketchbooks and two small alcoves equipped with flat-screen tvs showing movies. The hub of the shop is the dimly-lit Anjin café and bar, which has tables and armchairs, a grand piano ready for live performances and an archive of magazines on iPads. It's open until 02.00 like the rest of the shop. When Monocle gets a tour on the afternoon before opening day, the café staff, dressed smartly in crisp white shirts and long black skirts, are getting a last-minute primer from an etiquette coach. They practise greeting and ushering customers to their seats, and go over how to gesture politely. "You'll want to sit down and read and drink coffee and get inspired by something you read," says Masuda. "I want people to find their friends here. You can't do that on the internet."
In an ever-changing landscape of big-box media retailers, it's not easy to come by a formula for success. The only certainty is what isn't needed – another bland supermarket-style megastore. That model has proven unsustainable given the efficiencies of internet-era business. For evidence, look no further than the bankruptcies of Borders or Blockbuster. Even ccc, which has a thriving online business, has not been immune to the downturn facing bricks-and-mortar stores. Its revenues and profits have fallen over the past three years, which only convinced Masuda that he had to do something different.
Masuda didn't get to where he is today without being a hard-nosed businessman. But he doesn't always talk like one. In planning for the Daikanyama shop, he and his team didn't just consider how to maximise economic gains. "The reason for the shop is to give knowledge workers a place to gather," says Masuda. He decided that bestseller lists weren't the answer, and instead called on established writers to help choose books. "There's so much information. How do you divide it up so it's useful to customers?" says Masuda.
That element of discovery is likely to have broad appeal. So far the reception has been enthusiastic. Masuda admits that he has no idea if the Daikanyama project will succeed in the long-term. "People ask me about profits," he says. "But you don't know about profits if you're doing something that nobody has tried before."
Facts and figures
Opened: 5 December 2011
Area: 12,000 sq m (Tsutaya Books and other shops/restaurant on the premises)
Parking: 120 cars
Stock: 140,000 books and magazines
30,000 magazine back issues
120,000 music CDs (including 108,000 rental only)
80,000 film titles
3,000 manufacture-on-demand movies
2,000 pens