Fairplay / New York
NY Chocolate Show
The Big Apple's annual ode to chocolate is packed with punters unwrapping exotic bars of the brown stuff from around the world. The push this year – chocolate as a sophisticated and healthy option for a nation that continues to battle the fat.
Despite the smiling children and sweet smells, there was little that was Willy Wonka-like about the chocolatiers coursing through Manhattan's Metropolitan Pavilion at the 14th annual New York Chocolate Show. The 52 chocolate makers represented had come to do business.
With everything from Italian gelato and traditional Middle Eastern sweets to a chocolate-based fashion show on the programme, the trade fair – which drew 15,000 attendees in total – offered an expansive definition of chocolate. At its core, however, was the cocoa-based sweet stuff itself – represented predominantly at the premium end, often in 100 per cent-pure bars and increasingly aimed at a healthier and wealthier clientele.
Indeed, both consumers and corporate buyers were well-rewarded with chocolatey confections that blurred the lines between novelty and luxury. There were herb-fortified "functional" spreads from New York-based Gnosis Chocolate; creamy caramel pralines from colourful English newcomer to the US Prestat and delicate, orchid-infused discs from Des Lis Chocolat near Paris. Sugar-free, cocoa butter-free, oxidant-rich, pure cocoa products came from Antidote, the Grenada Chocolate and Chocolat Michel Cluziel and ultra-rare Venezuelan "Pedregal" bars from French giant Valrhona, also one of the major sponsors.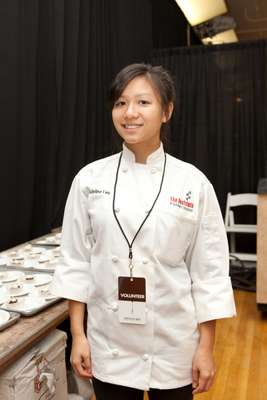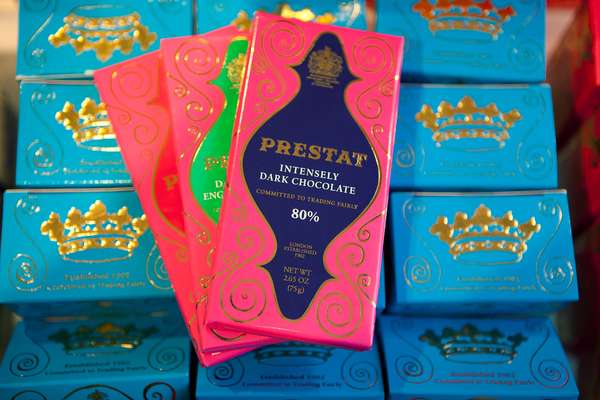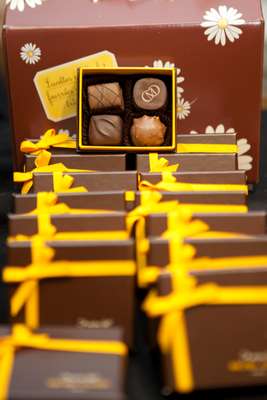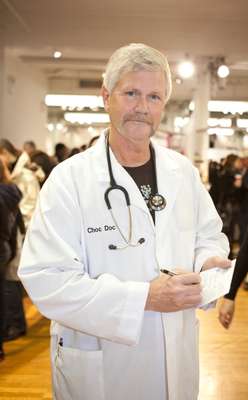 French chocolates and desserts were strong as usual, but it was Ecuadorian chocolates – and chocolate-makers – who really dominated the fair. Much as they have at previous "gourmet" fairs worldwide, the Ecuador Trade Office sponsored a massive national display. "Ecuador is the word's number one producer of quality beans," says Judy Logback, North American manager of Kallari Chocolate, an organic producer based in Quito.
More than a dozen exhibitors presented at this year's show for the first time – including small-scale, upmarket firms from Portugal, Grenada, Casablanca and even Harlem. Their timing could not have been more auspicious. Fuelled by increasing demand for sustainably-grown and single-origin varieties, sales of premium chocolates – much like conventional luxury goods – have proven resistant to ongoing global economic uncertainty.
The annual "fair trade" chocolate market, for instance, now totals over $300m (€225m) – barely a drop in the larger $83bn global chocolate market but increasing year-on-year at some 20 to 25 per cent, according to Euromonitor International. Established in 2002, fair trade standards ensure that chocolate growers receive a fair wage for their labour and have now been adopted by major multinationals such as Cadbury, Nestlé and Green & Blacks. For most Chocolate Show exhibitors, however, fair trade has become merely a starting-point, rather than a laudable achievement.
"Fair trade works with chocolate-growing cooperatives, so it's a good first step," says Vanessa Barg, founder of Gnosis Chocolate in New York. "But only by dealing directly with farmers, as we do, can you be certain they're truly and fairly compensated." Also sourcing cocoa directly from farmers were exhibitors such as Ecuador's Kallari Chocolate, Moho Cocoa from Belize and France-based Chocolats Pralus, whose owner, François Pralus, cultivates his own 170,000 sq m estate in Madagascar.
Founded in 2008, Gnosis was the first chocolatier to specialise in another trend: "raw" chocolate, which is heated to no more than 50C during roasting to preserve its taste, texture and nutrients. Producing only raw chocolate products, Gnosis is now sold at 300 American shops. This is a firm going places – it has grown annually by at least 25 per cent and expects to double sales in 2012.
With the US suffering from a 35 per cent obesity rate, virtually every exhibitor was keen to tout their products' nutritional or wellness virtues, no matter how dubious. Ireland-based Lily O'Briens, Patisserie François Payard, Xocolatti and Chocolats Pralus all presented smaller, "mini" chocolates – bars cutting calories by cutting their size. Xocolatti also displayed dark chocolates embedded with pomegranate, "healthful" dried fruits or nuts. Industry giant Mars' newish "heritage" label, American Heritage Chocolate, meanwhile, focused on chocolate's history as a "medicinal" drink.
Of all the trends on display, the most popular was also among the simplest – classic French-style praline truffles from companies such as the cheekily named No Chewing Allowed! Prestat, meanwhile, debuted four new flavours geared to the US market, including Earl Grey and orange frankincense-infused truffles.
Founded back in 1902 by truffle- inventor Antoine Dufour, Prestat was purchased in 1998 by Briton Nick Crean. While he says that he plans a return to the show next year, he feels it could do with a bit of an overhaul. "They need to remove the lower-end, more gimmicky brands, which can confuse consumers," he says. "I realise we're in America. But peanut butter-sellers really belong in a different kind of show."
1. Pepper-spiked chocolates Alluding to chocolate's Mexican origins, premium companies offered bars dusted with chipotle pepper.
2. Raw chocolate Like the "raw food" movement a decade ago, slow-roasted chocolate is gaining market momentum. Gnosis, Antidote and Nibmor are leading the raw revolution.
3. Liquid chocolate Chocolate drinks, spreads and fondues rivalled conventional truffles and bars. Highlights included the hazelnut and salted-butter cream spreads from Paris's Comptoir du Cacao and fondue-styled flavours from Aux Anysetiers du Roy.
1. Porcelana Bars from Valrhona Grown in Venezuela from "cult" Criollo beans, Porcelana chocolate is harvested once every three to five years into 64 per cent dark chocolate bars.
2. Pomegranate woodbury clusters from Xocolatti This brother and sister-owned New York company specialises in truffles, bark-like slates and sponge-shaped "clusters".
3. Avola Almonds from Les Cinq Amandes This Connecticut-based newcomer arrived with a small collection of quality, almond-based confections including oversized Avola almonds from Sicily that are covered in a sugar shell.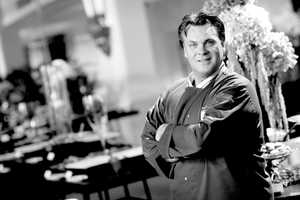 Q&A
François Payard
Owner, Payard
USA
How different was the show this year to previous editions?
It felt more elegant, less "street fair". Booths and tables looked better.
How important is giving out free samples?
Very important. If you want to be a real player you have to play the game. We gave out 3,000 pieces of chocolate over three days.
Why the macaron trend this year?
We've been doing macaron for a long time so they're hardly new for Payard. But I think that people now appreciate both their taste
1.
Prestat
Colourful British brand coming to New York for the first time with over a century of confectionery history.
2.
Des Lis Chocolat
This small-scale chocolatier from Nemours, France, has mastered the marriage between chocolate and flowers with its signature, poppy crème caramel-filled dark chocolate discs.
3.
ChocoBolo
This São Paulo-based bakery has a global expansion plan that includes the US and Portugal. The company – which now has four New York outlets – presented its flagship chocolate mousse and meringue cake in both full and bite-size versions.