Oceania / Global
Oceania
Briefing
Nauru's political woes, Sydney's housing price price slide and a Samoan film tipped for the big time.
Too small to succeed?
Nauru — 
PRESIDENCY
The tiny Pacific island nation of Nauru witnessed one of its notorious bouts of parliamentary turbulence recently when it had three different presidents during a six-day stretch. Nauru's 18-member parliament ousted Freddie Pitcher just days after he'd replaced Marcus Stephen who resigned amid corruption allegations. The man now in the job, Sprent Dabwido, is promising to push reforms within a parliament mired with infighting.
The political mayhem is a side-show to an unemployment rate at around 35 per cent. One of the richest nations in the world per capita before itsphosphate reserves were exhausted in the 1990s, this nation of 10,000has been struggling ever since. Housing an asylum seeker detention centre for seven years on Australia's behalf gave Nauru another revenue stream. But Canberra hasn't taken up offers to resume the arrangement, although it remains the key aid donor.
Helen Hughes, professor emerita at the Australian National University and senior fellow at the Centre for Independent Studies, feels that Australia and New Zealand have been misleading Nauru and "encouraging them to be perpetually aid-dependent – a beggar state". She says Nauru sorely lacks a decent education system and is too small to be a country. "Nauru ought to be looking for permanent – not guest worker – access to Australia and New Zealand's labour markets so that young Nauruans can look forward to post-school education and a working career in those countries." Before he can address these issues, Dabwido faces the daunting task of forging a stable government.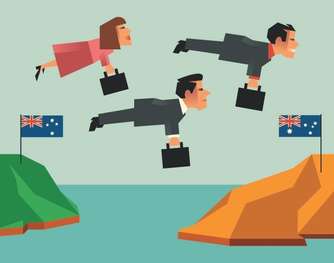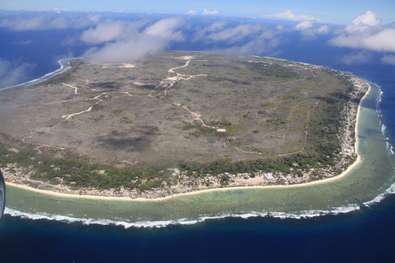 ---
On the slide
Australia — 
HOUSING
Sydney is now ranked fourth in average household net worth behind Melbourne – now top – Perth and Canberra. It's also the first time average Sydney house prices (€558,000) have been less than the national average (€562,000) since records started in 2003. This is part of a general slowing in the market. Time to buy, Sydneysiders?
---
The road to Oz
NZ — 
MIGRATION
The grass is certainly greener on the other side for New Zealanders, with near-record numbers migrating to Australia. Drawn by 30 per cent higher pay rates, about 35,000 New Zealanders relocated across the Tasman last year, resulting in the first net migration drop in 10 years.
In response, New Zealand politicians are championing pro-business policies to kick-start the economy and woo back defectors, while some of their Australian counterparts, like Melbourne MP Kelvin Thomson, have called for the trans-Tasman open door policy to be scrapped.
---
Village people
Samoa — 
FILM
A Samoan film earning plaudits internationally has revived interest in cinema in the island nation. Written, directed, produced and cast in Samoa, The Orator examines the struggles of outsiders within Samoa's traditional chiefly village structure. The film is tipped for a Best Foreign Language Film Academy Award.
---
Trade off
Vanuatu — 
COMMERCE
Vanuatu's Christian Council has been refused permission by the government to hold peaceful marches against the country's WTO accession. The Council says that WTO membership would see Vanuatu overwhelmed by global corporate forces. Vanuatu's churches have lobbied MPs not to ratify the accession.
Other causes taken up by churches in recent years:
Freedom fighter: Support for West Papuan independence
Happy homes: Campaign against domestic violence
Families first: Appeal to MPs to pass Family Protection Act
---
Australia managed to maintain support for its stimulus package during the ongoing global financial crisis thanks to an innovative website which showed taxpayers exactly where their money was being spent, complete with pictures of bridges being built and potholes filled.
[TECHNOLOGY]
Percentage of population with internet access:-
NEW ZEALAND
83.9%
AUSTRALIA
78.3%
FIJI
13.7%
NAURU
3.2%
KIRIBATI
1.8%