Briefing / Americas
Americas
Briefing
Hugo Chávez and his gas-guzzling motorcade, Cuba spruces up its colonial buildings, and the view from Washington of the Republican presidential candidate campaign.
View from Washington
He fared badly in the 2008 race and finished last in South Carolina this time. But don't write Ron Paul off just yet.
BY SASHA ISSENBERG
"Does this represent mainstream America?" asked the diplomat. He was there on behalf of a large American ally and had not been posted in the US long before decamping to Iowa in the days before the state cast the first votes of the Republican nominating calendar. Now he stood in the back of a Des Moines hotel ballroom watching Ron Paul fire up a crowd with a defiant libertarianism that turned to fervid isolationism as he turned his attention overseas. "Stay out of our lives," Paul said. "And stay out of the internal affairs of other countries."
The diplomat looked around at how Paul's crowd received his words. They were older and appeared more sensible than the caricature of the Paul fanbase drawn during his first run in 2008 – rebellious college kids attracted to individualist rhetoric and a laissez-faire approach to drug regulations. Paul's crowds in Iowa and New Hampshire looked more or less like other Republicans. Middle-class and often religious, they responded lustily to his call to retreat from the war in Afghanistan and pull back US troops stationed around the world as part of a broader retreat from internationalism. "If this represents mainstream America, that's scary," the diplomat said.
Paul's emergence as an enduring force – and his seeming intent to lurk in the background of a nomination battle between Mitt Romney and Newt Gingrich — might not speak for all of mainstream America, but it is already challenging the Republican party. After the South Carolina primary, where Paul finished in last place but nonetheless increased his share of the vote four-fold over his showing there in 2008, he laid out his strategy for the remainder of the primary calendar. Paul said this would revolve around accumulating delegates that would give him clout at the Republican convention in August, even if he stood no chance of winning the nomination. "In the beginning, I thought it was just going to be the promotion of a cause," Paul said of his campaign. "But then it dawned on me that if you win elections and you win delegates, that's how you promote a cause!"
Paul may now be playing a longer game than he did in 2008. His son, Rand Paul, won a Senate seat for Kentucky in 2010 as a more polished version of his cranky, 78-year-old father, and now appears groomed to inherit the family presidential project in time to carry its ideological banner in 2016.
The Republican establishment holds much of Paul's platform in contempt. Yet many of its leaders no longer dismiss his popularity as a fad or a boutique movement that can be ignored. Instead, they have become convinced that Paul's supporters are here to stay and that Republicans need to learn how the two can peacefully coexist. "It's an arranged marriage," one prominent senator, who has remained neutral in the contest, said days before South Carolina's primary. "It's not true love."
Three big dates in the Paul delegate hunt
6 March:
On Super Tuesday, the big fight may be over – this is the key Ohio primary. But Paul will focus on smaller contests in Alaska, Idaho and North Dakota.
10 March:
Saturdays in March are filled with caucuses, which often require loyal supporters to travel long distances (today, the action is in Kansas and the Virgin Islands).
5 June:
The last day of primaries with plenty of targets for Paul, including New Mexico, where in 2008 he finished second.
Mass appeal
USA — 
TRANSPORT
Ground is set to be broken this month on Oahu's controversial mass transit rail system, the Hawaiian island's first rail network. Until now, residents of the Aloha State's most populated island have had little choice but to conduct their commute in cars or public buses along congested highways. However, following a battle that lasted almost four decades, the Honolulu Authority for Rapid Transit has been granted permission to start construction on the 32km-long rail line that will be elevated 12m from the ground.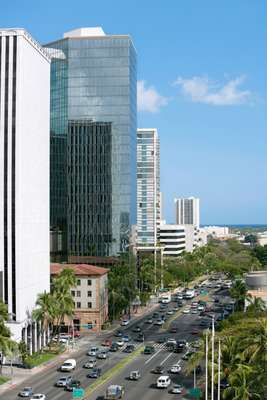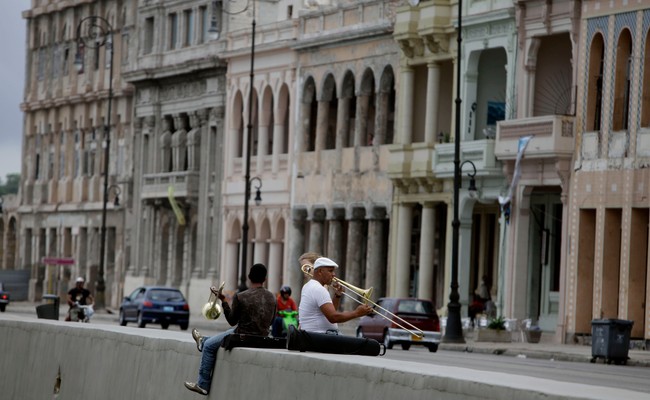 The route will connect 21 stations, from the rural area of Kapolei in the west, around Pearl Harbor, to the Ala Moana shopping centre in the heart of Honolulu to the east. A key stop will be Honolulu International Airport, allowing travellers to reach downtown in 16 minutes.
The Honolulu Rail Transit Project has some lofty goals. By 2030, they estimate that 116,300 trips will be made each weekday. The system also aims to remove 40,000 cars from the road and provide nearly 10,000 jobs. While some have declared the proposal an eyesore and "un-Hawaiian", the project has received widespread support. If all goes to plan, people will be riding the rails by 2018.
---
The political furore over a proposed oil pipeline from Alberta to Texas – put on hold by President Obama – is likely to continue through to the US presidential election in November. But TransCanada, the firm behind the plan, may try to build the pipeline anyway.
---
Me and my motorcade no. 29
Gas guzzler
Venezuela
[HUGO CHÁVEZ]
In oil rich Venezuela, where a tank of petrol costs less than €0.60, the motorised transport options are seemingly endless for President Hugo Chávez, who likes to mix and match his vehicles. He's had Hollywood actor Sean Penn in the back of a Venezuelan-made Tiuna jeep and once squeezed into an Iranian-designed ikco Samand family saloon with the former Libyan leader, Muammar Gaddafi.
The provenance of his chosen vehicles reflects his political profile as a self-declared socialist. He likes to champion cars designed or made by Venezuela's allies and recently said the government would purchase a fleet of vehicles from Argentina.
Observers say President Chávez doesn't like to delegate when it comes to running the country, nor on the road. He's often seen behind the wheel of a car, a fan of driving himself. He once famously chased down a truck that had tailgated him and honked as it passed him on the hard shoulder, berating the young driver for recklessness.
The son of a schoolteacher from Venezuela's cowboy country, Hugo Chávez never misses an opportunity to play up his humble beginnings and has been snapped driving a tractor and riding a bicycle. He once said he would travel to the UN General Assembly "on horseback" if he had to – but it never came to that.
---
Relishing his position on the world stage as a member of the oil producing group OPEC, and thorn-in-the-side of the US, President Chávez does his fair share of international travel, mostly in his official Airbus A319CJ, bought in 2002. When his air crew resigned en masse in 2007, he borrowed an Ilyushin IL-96 from the Cuban state airline Cubana.
Despite berating the US as yanqui imperialists, Chávez's ceremonial car is about as American as they come – a black 1980s Cadillac Fleetwood. It's been customised to allow the president to stand at the back and greet crowds.
When travelling around the capital, the leader of the Bolivarian revolution often uses a black Mercedes-Benz W211. On one trip to the airport recently he was spotted in a rare and expensive Bentley Muslanne. In the interior of the country, he chooses an SUV such as the Toyota 4Runner, standing up through the sunroof.
---
Mi casa es tu casa
Cuba — 
HOUSING
Residents of Havana's iconic seafront boulevard, the Malecón, have watched the Cuban revolution play out beneath the balconies of their 18th and 19th century ochre-coloured homes.
Now, for the first time since the 1959 revolution, locals may soon be witnessing a property boom and revamp of the decaying colonial façades along the 6km avenue, following a new law that allows Cuban citizens and permanent residents to buy and sell residential property on the Caribbean island.
The easing of property laws could spur the revamping of other neighbourhoods. The new regulations are part of a myriad of reforms led by President Raúl Castro that aim to revive Cuba's ailing Soviet-style economy by easing restrictions on owning businesses, homes and access to credit. — anm
---
Protests against a US-backed gold mine in Peru prompted the country's president Ollanta Humala to temporarily suspend freedom of assembly in December. Thousands demonstrated against the proposed mine in Cajamarca, believing it would hurt water supplies.
---
That'll teach you
USA — 
EDUCATION
As America's policy wonks struggle to find consensus on modernising education, the SXSWedu conference – held this month in Austin, Texas – hopes to provide an open venue to highlight innovative learning strategies. Founded by the group that promotes the SXSW festivals, SXSWedu hopes to turn the spotlight on the US's teachers.
---
Make some noise
Brazil — 
ELECTIONS
Brazil's municipal elections take place in October but São Paulo's mayor Gilberto Kassab will have to work hard to elect an ally as his successor. A recent survey by Datafolha shows that Paulistanos believe 22 of 27 issues have worsened over the past four years. The most serious are noise levels, flooding issues, living conditions and the city's notorious traffic.
---
ELECTION WATCH
Facts:
Type: Legislative
Date: 11 March
Candidates: The 2009 elections saw the right-wing ARENA party lose their parliamentary majority for the first time since the end of the civil war in 1992. Their victorious left-wing rivals, the FMLN – the party of current president Mauricio Funes – will be hoping to keep them out.
Issues: According to a recent poll, 65 per cent of Salvadorans cite crime as the biggest problem.
Monocle comment: If people don't feel safe they won't vote for Funes. And without votes, the FMLN's ambitious social programmes will remain theoretical propositions.