Business / Global
Business
Briefing
Urban farming in Chicago, Zimbabwe's women security guards and Japan's eco-billboards
Welcome to the farm
USA — 
GREEN BUSINESS
Chicago-based Industrial designer John Edel is converting an 8,600 sq m former meatpacking factory into The Plant, a zero-emission urban farming and food business centre. Edel has won nearly $3m (€2.3m) in grants for the project, which involves a $1m anaerobic digester that will convert 32 tonnes of waste daily from nearby factories into biogas.
Design elements embrace the building's origins: meat hooks are used as bike racks, stainless steel smokehouses have been converted into bathrooms and refrigeration evaporators are now heating and cooling coils. More than 20 businesses will fill the space on completion in 2015 and tenants already include an ice creamery, two bakeries and a boutique brewer.
The Plant's aquaponics system also converts waste into fertiliser for lettuce and kale growing nearby, which in turn filter wastewater so it can be returned to the fish tanks. "Nothing leaves the facility but food," says the 42-year-old.
plantchicago.com
---
Australia's business community may be booming but its reputation for innovation needs improvement. The GE Global Innovation Barometer ranked Australia 16th out of 30 countries – just 2 per cent of 2,800 executives surveyed mentioned it as an innovation champion.
---
Give us a flash
UK — 
COMMUNICATION
Ever mislaid your mobile phone? Then you need a tiny new device called Zomm. It uses Bluetooth technology, working as a "wireless leash" connecting your phone to your keyring. Zomm starts vibrating and flashing every time you walk further away. The best part? The reverse function for when you can't find your keys.
zomm.com
---
All at sea
USA — 
EMPLOYMENT
Silicon Valley employers often bemoan the difficulty of securing visas for talented foreign workers. Max Marty and Dario Mutabdzija have a solution: they plan to create a floating workspace for 1,000 entrepreneurs some 19km off the California coast, outside US territorial waters.
Facebook investor Peter Thiel has already provided an undisclosed sum to the project, which is billed as a "Googleplex of the sea" and will feature entertainment venues and a ferry to the mainland. Basic accommodation starts at $1,200 (€900) a month, and Marty and Mutabdzija hope to get their vessel up and running in 2013.
blueseed.com
---
One stop shop
Chile — 
RETAIL
Shoppers buying perfume at the Falabella department store in Arequipa, Peru, and those picking up a steak at the Prezunic supermarket in Rio may think they're just shopping. But they are also taking part in a transformation of the retail landscape as Chilean companies go multinational.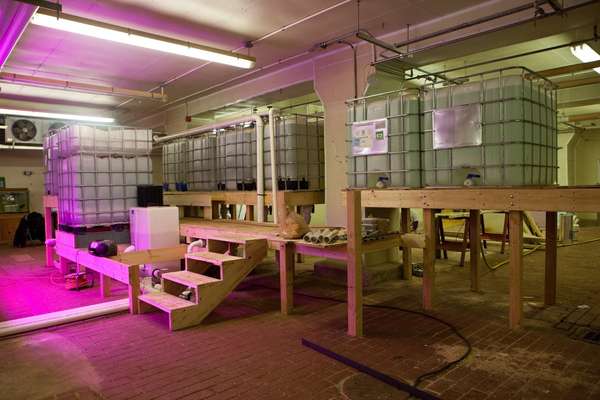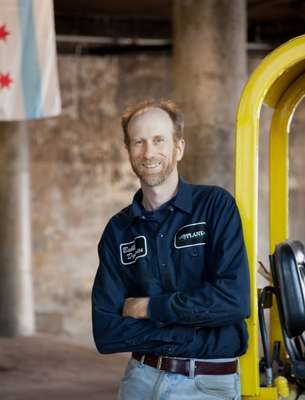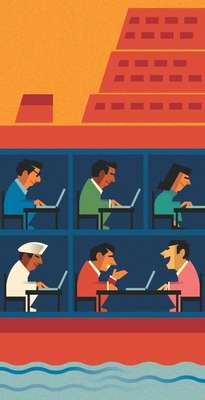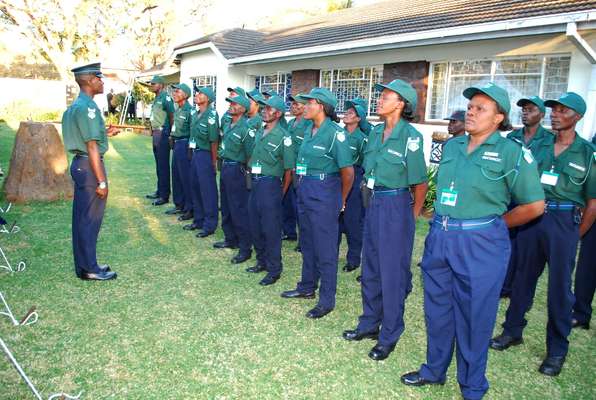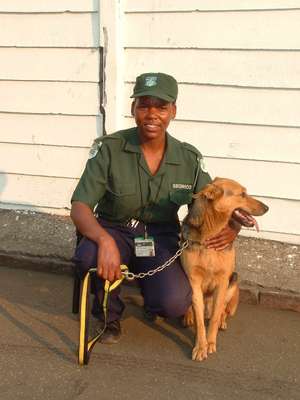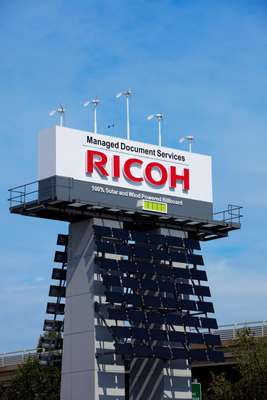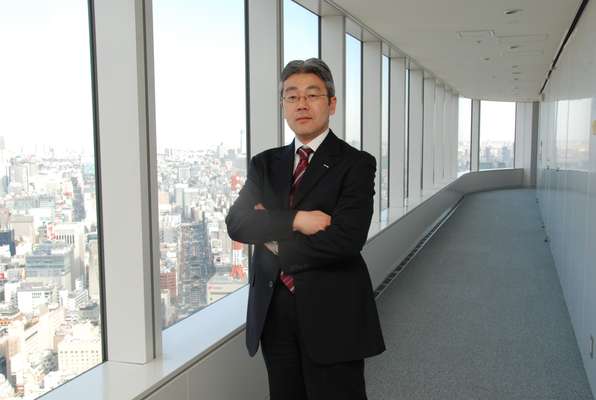 Falabella, Chile's biggest publicly traded enterprise, along with Cencosud (which bought Prezunic earlier this year) and Ripley, are aiming to grow around the region, according to Matias Brodsky. The retail analyst at Banchile investment bank in Santiago says the Latin market is "not penetrated". Falabella alone will spend €2.5bn on growth from 2012 to 2015.
---
Q&A
Richard Meeusen
CEO, Badger Meter
USA
As in most of the Rust Belt, times are tough in Milwaukee. But Richard Meeusen, CEO of Badger Meter, is working to create a hub for water technology and research. Investment is pouring in.
Did you predict this growth?
We've been given about $4m [€3m] in grants and attracted a handful of companies. People are beginning to embrace water. If anybody had told me five years ago we'd achieve this much, I would've been shocked.
How do you plan to develop the city's water industry?
We're developing an old railway site as a centre for everything from water start-ups to the academic side of things. Entrepreneurs will be able to develop their prototype and then go straight downstairs to the lab.
What's the ceiling here?
Water is a $450bn industry worldwide. We believe that in Milwaukee we have about 4 per cent of that business. We think we can grow it up to $10bn.
badgermeter.com
---
Women at work
Zimbabwe — 
SECURITY
When Divine Ndhlukula founded Securico in the late 1990s, less than 2 per cent of Zimbabwe's 40,000 security industry professionals were women. Today, her company is the largest employer of women in Zimbabwe's private security sector, making up 30 per cent of Securico's workforce.
Passionate about female empowerment, Ndhlukula had to work hard to convince both sceptical clients and her management team that women could hold their own in jobs that were considered as exclusively masculine.
"I managed to convince people that the key imperatives in security work is integrity, loyalty and brains. Rarely would you see a security guard tussling with a criminal, so the physical aspect is not worth the exclusion of other imperatives," says Ndhlukula. "Eventually it was proven beyond doubt that women took their jobs more seriously and were less prone to temptations that lead to dishonest activities such as connivance or outright theft."
Despite operating in a country beset by political violence and economic instability, the company continues to shine, winning the $100,000 grand prize at the Africa Awards for Entrepreneurship 2011 last December.
securico.co.zw
---
Recruits from traditionally excluded groups such as single mothers.
Provides education to female staff on HIV/Aids, sexual health, women's rights and ways to boost salaries through external projects.
A full-time gender desk arranges counselling, handles gender-related grievances and gives legal advice.
---
Tech talk
USA — 
DEVELOPMENT
An ambitious joint venture between America's Cornell University and the Technion-Israel Institute of Technology will transform New York City's under-utilised Roosevelt Island into one of the East Coast's most innovative hi-tech districts.
Totalling some $2bn (€1.5bn), the 25-year scheme will establish a new graduate school serving 2,500 students across a 185,800 sq m campus in the heart of the East River. The Cornell-Technion programme draws on each institution's core strengths.
"It represents an ideal match between Cornell's research excellence and the entrepreneurship of our engineering school," says Technion president Peretz Lavie. Although construction will last until 2037, classes in the new school will begin this autumn in Cornell's existing New York facilities. "We have slated $150m to establish start-up companies around Roosevelt Island," adds Lavie, "which will help catalyse New York's entire economy." — dk
---
Self-publicity
Japan — 
ADVERTISING
Tokyo's neon-screaming billboards may not spring to mind as particularly green. All is set to change with a key collaboration in Japan that aims to create a new generation of eco-billboards. Advertising company Dentsu, has joined forces with Zephyr, the wind-turbine maker, to create billboards which generate 100 per cent of their own electricity needs through solar and wind power.
"The goal is to create and build energy-efficient outdoor signage," explains Shusaku Kannan, a senior manager at Dentsu. "The Great East Japan Earthquake raised the nation's awareness of the importance of saving energy. Eco-billboards will allow corporations to proactively promote their energy-saving strategies."
Following the unveiling of a prototype board in London last year, the first official eco-billboard will be unveiled in a central Tokyo site this year, with plans to focus domestically initially before expanding globally.
---
Fuel speed ahead
New Zealand
The country's east coast could become the "Texas of the south" if oil exploration company TAG Oil gets its way. The firm has courted controversy recently by expanding its operations in Taranaki, talking up the area's potential in December with North American investors.
---
25-34 years-old Britons are the most motivated to save money.
47%
are making home- related savings
25%
are saving for a holiday or special occasion
23%
are saving to ensure their financial security
23%
are saving for an emergency