Defence / Global
Defence
Briefing
Saudi's Arabia's big weapons spend and a personnel shortage in the Polish Army.
Best defence
Middle East — 
ROUND-UP
Iran's sabre-rattling and an imploding Yemen have had a direct effect on their regional neighbours, who broke out their cheque books for some major defence spending late last year.
Foremost among them was Saudi Arabia, which ordered nearly $30bn (€24bn) worth of new Boeing f-15s in December, along with an upgrade programme to boost its legacy Eagles to the same capability as the new ones. That followed on nine days after Riyadh had doubled an order for General Dynamics' lav ii armoured vehicles. The US Department of Defense has also notified Congress of a possible sale of Apache Longbow attack helicopters to the Kingdom.
Meanwhile, the uae has signed off a €2.8bn order for Lockheed Martin's Terminal High Altitude Area Defense (thaad) ballistic missile shield in late December, the first order for the system outside the US. thaad is the only weapon system currently in service able to engage endoatmospheric missiles (those that stay within the earth's atmosphere) and ballistic targets in space.
Looking to the East, Oman committed to buy 12 new f-16c/d Block 50 Falcon fighters from Lockheed Martin on 14 December, doubling its Falcon force despite also having an outstanding deal for 24 Eurofighter Typhoon multirole fighters.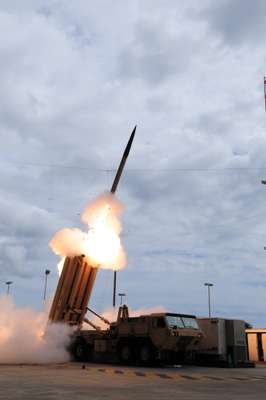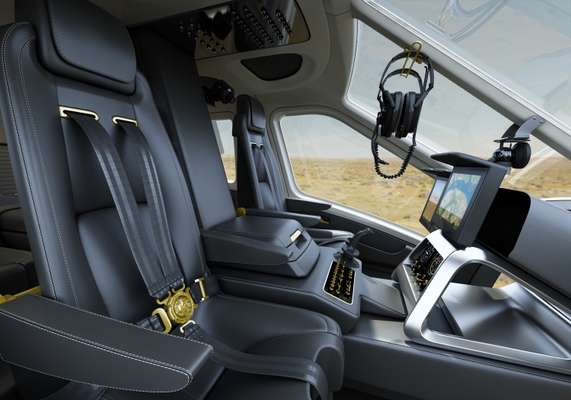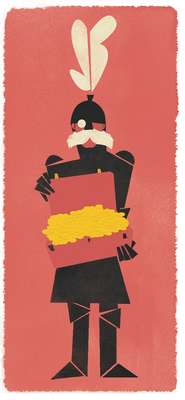 Regional spending by numbers:
€30.4bn: Amount allocated by Saudi Arabia, the biggest spender in the Middle East, for its 2012 defence budget.

€11.3bn: Amount that Saudi Arabia plans to spend on defence procurement, the highest amount in the region. Next up are Iran (€6bn), Israel (€3.7bn) and the UAE (€3bn). The lowest spender is Yemen, parting with just €476,518 for new equipment.

2.2: Percentage of GDP Iran intends to spend on defence this year. This is the smallest proportion of any country in the region, but is still the second highest spender at €23.5bn.
Taking flight
UAE — 
HELICOPTERS
The UAE has a knack for putting luxury into unlikely places. Quest Helicopters unveiled its dual-rotor helicopter at Dubai Air Show in November. Due to be assembled and manufactured in the Emirates in the next five years with an initial investment of €39m, it features reclining seats and refreshment cabinetry targeting regional VIPs.
Mike Creed, commercial and deputy project director, stresses its multi-mission design. "We have winch placements, flare systems for police and the new technology of a capsule that, in the case of catastrophe, ejects from the main fuselage. It can be either very luxurious or very sparse."
---
The Indian Navy's plans to test fire submarine-launched missiles in the Andaman and Nicobar island chains may have been scuppered in late 2011 when Defence Minister AK Antony conceded that they could threaten the endangered birdlife there.
---
Marching orders
Poland — 
ARMED FORCES
Three years after Poland eliminated conscription and the country's armed forces became fully professional, the Army could soon face a personnel shortage crisis. In 2011, some 7,000 soldiers left the military, more than double what the Ministry of Defence expected.
To reverse this trend, the government announced a significant rise in troop pay this year. "The flight of ambitious and underpaid soldiers is one of the Army's most serious problems," says retired Colonel Janusz Grochowski. Under Poland's defence strategy, the armed forces are supposed to have 100,000 troops, 6,000 more than the current number.
---
Mixed message
Afghanistan — 
TROOPS
Germany has begun reducing troops in Afghanistan from 5,350 to 4,400 by January 2013 but plans to increase protection for remaining forces. If Afghanistan is safe enough to draw down forces, why heavier armour?
---
Wiesel mine-detection vehicles: Should be delivered by mid-2012.

Bison heavy recovery vehicles: The up-armoured vehicles are expected soon.

Tiger attack helicopters: Should make their combat debut in Afghanistan later this year.
---
Sky high
Bolivia —
 AIR CAVALRY
The Bolivian Army plans to set up its first air cavalry unit when six new Chinese helicopters arrive in 2013. The helicopters – Harbin H-425s, upgraded copies of Eurocopter Dauphins – were ordered in late December as part of a wider push to revitalise the Army and transform it from a constabulary-type force into a more pro-active body able to protect the country's strategic and natural resources.
An air cavalry force should greatly increase soldiers' mobility and enhance their ability to assault remote narcotics plants. The helicopters are being paid for with €245m of credit extended by the Export Bank of China.