Design/Architecture / Rome
Design/Architecture
Briefing
A run-through of the best in the world of design and design editor Hugo Macdonald's column on Rome's hands off policy.
Losing touch
Monocle's design editor feels let down by changing attitudes in Rome
BY HUGO MACDONALD
The city of Rome occupies a very special place in my heart. I've visited it more than any other city and credit it with igniting my passion for all things built and beautiful. I've just returned from a weekend after a five-year hiatus and there's been a small but significant change.
As a 10-year-old boy I was thrilled by everything. There's a photo of me hugging a humongous marble Corinthian capital in The Forum. It was more than 2,000-years-old and, despite being strewn on the ground, no longer atop the column, it was in remarkably good nick. I fell in love with the feel of the marble, so intricately hewn, so old and cold.
I was delighted in St Peter's Basilica to squeeze my hand into the partially closed mouth of a giant baroque, bronze sculpture of a lion and feel that its tongue, though never to be seen, had rough taste buds carved into it.
I hugged and rubbed anything I could. It was like touching history and feeling the craft of successive generations – it stopped Rome feeling like a museum and made it feel alive.
The significant change I noticed on this recent Roman sojourn is that two unpleasant signs have wormed their way into the daily fabric of the entire city: "non toccare" and "vietato l'ingresso". They are everywhere – from the Forum to the fountains. And you probably don't need me to tell you they mean "don't touch" and "no entry".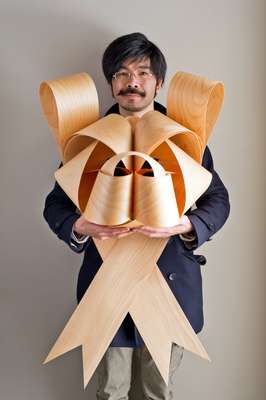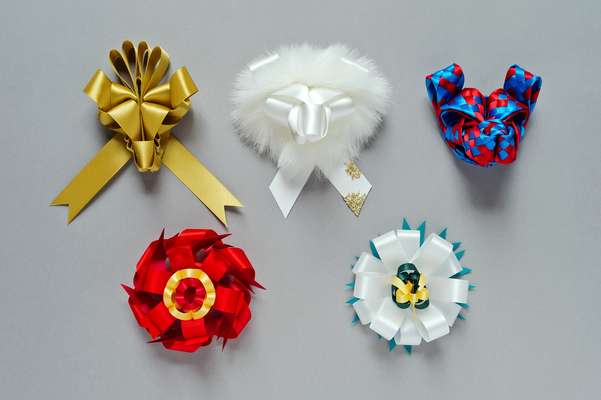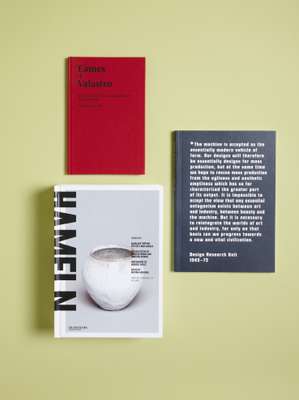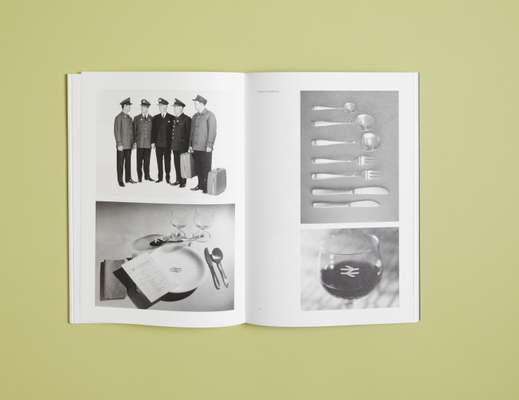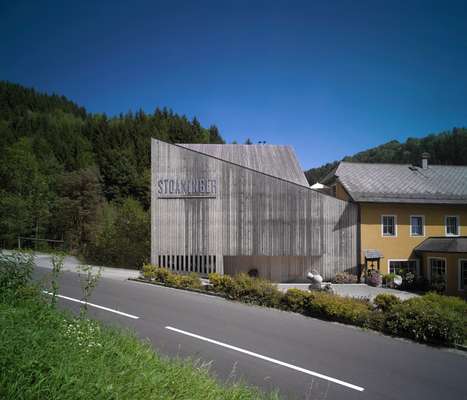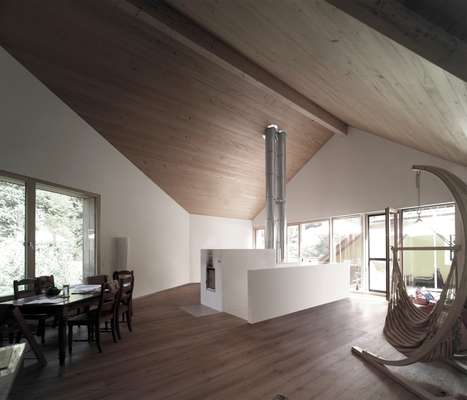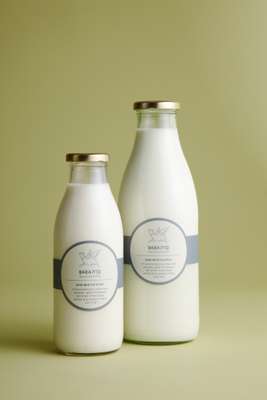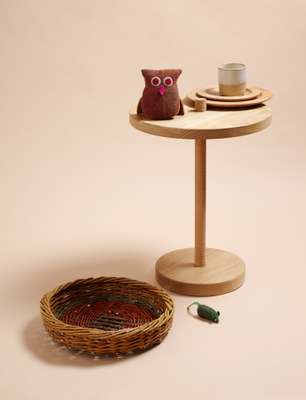 I suspect all this is the double-edged meddling of preservationists and health and safety officers. But the result is tragic. It renders Rome a city filled with beautiful things to look at but little to connect with on a tangible level. Touching, stroking and rubbing is a vital way of connecting to things, not just people. Rome needs to tear down its hoardings, throw away the signs and let people reconnect with its monumental past. At the moment, it's in danger of drifting out of touch.
---
Bow selecta
Japan — 
RIBBONS
If you think ribbons are just the decorative trimming on gifts, think again. In Baku Maeda's hands, a few well-crafted loops can resemble lions, seals, birds and pandas. The 37-year-old illustrator made the first of his origami-like designs in 2008, based on the vague notion that he could turn a strand of ribbon or tape into a miniature sculpture.
"My friends laughed at my early attempts," says Maeda. He spent the next six months searching for materials (his preference: acetate) and poring over animal encyclopedias while experimenting at his one-room, cubicle-sized office in Sapporo, northern Japan.
For each of his designs, he works through dozens of versions. In July 2010, Maeda teamed up with three friends to launch Ribbonesia, a website featuring his growing body of work. Now retailers and fashion brands are queuing up to buy and sell his ribbon art.
ribbonesia.com
---
Good looks
Global — Design
Bolster your bookcase with three beautiful new design tomes:
Eames + Valastro by Daniel Ostroff
Charts one family's collection of Eames furniture, documented through conversation and photography, showing how they live with them in daily life.

Design Research Unit
The book accompanies an exhibition of work by the first design consultancy in Britain between 1942 and 1972. From the 1951 Festival of Britain identity to the street plates in Westminster, this agency defined Britain's post-war graphic identity.

Hamelner Topferei
This is an exquisite, indulgent documentation of Martina Münch and Manfred Werner's 1500-strong collection of Hameln pottery – told over 639 pages.
---
Nice points
Austria — 
DISTILLERY
This combined distillery and house in an Upper Austrian valley is by native practice Hammerschmid, Pachl, Seebacher. The four-storey building is entirely modern in form yet fits beautifully into the surrounding forest thanks to the traditional technique of cladding the façade and roof in untreated timber.
hpsa.at
---
Beautiful branding need not be limited to luxury products. This small family dairy in northern Israel produces free-range milk from free roaming goats. And as much care has gone into the labels as the contents. By Kroll Design, the flying goat illustration is too charming to throw out after use.
krolldesign.co.il
---
Re-edition
Zig Zag chair by Gerrit T Rietfield
A bright spot at the IMM Cologne furniture fair was Cassina's new pop-coloured editions of Gerrit T Rietfeld's Zig Zag chairs.
cassina.com
---
Keeping it local
Ireland — CRAFT
One of our favourite discoveries this year is a new company run by Irish brothers, Jonathan and a Legge. Makers & Brothers is dedicated to promoting the very best, handmade everyday design with a focus on traditional Irish craft.
Handknitted Irish tweed animals by Cleo
Scratchy, cuddly creatures.

Earthenware mug by Superfolk
Solid, raw and with a tactile half glaze.

Irish beech platters by Makers & Brothers
A traditional Irish classic, hand-turned in Kells.

Oak table by Max Lamb
Designed by Jonathan's former classmate, four elements screw together.

Woven willow Scoib basket by Kathleen McCormick
McCormick grows her own willow on the banks of the River Boyne.
makersandbrothers.com
Ireland has a rich craft heritage and is home to a legion of makers who, according to M&B, operate on a very small, local scale but deserve a wider audience. We agree.
Q&A
Nille Juul-Sørensen
CEO, Danish Design Centre
Denmark
The Danish Design Centre's new head is architect Nille Juul-Sørensen. Formerly an associate director of Arup, he also designed Copenhagen's multi-award-winning metro. Last year he won the Kasper Salin Prize, one of Sweden's most prestigious architecture awards, for his Triangeln station in Malmö.
How do you see the role of the DDC?
I want this to be one of the most forward-thinking design centres in the world – at the very cutting edge. We are starting Friday evening lectures with leading people from the design world and I really hope to get people from business coming as well. I want the things we do here to be so edgy that people say, "But this is nothing to do with design!" so that we can start a discussion.
What are the current design issues in Denmark?
Danish designers are scarily complacent. We are sitting on our hands. Nice chairs are a good calling card, and we sell a lot of them but how about a truly sustainable chair? We need a lot more design research here. Our younger designers are going to China or London. We are very good at small design companies but we have no IKEA – our designers aren't so good at business. I want to help designers hook up with businesses, to be a translator between the two, and to mentor young designers to work better with business. Everything is going to have to be rethought in the next 20 years and I want Denmark to be involved in that. We are a design society. It's in our DNA. But we need a kick in the butt!
How will things change from a visitor's perspective?
I want to move away from exhibitions for design nerds and start talking to Mr and Mrs Hansen about what design is. Design is just as much about systems as it is about objects.
ddc.dk