Fashion / Global
Fashion
Briefing
Latest discoveries in clothes, footwear and retail ventures.
Made to measure
Zürich —
PELIKAMO
Conceived as a one-stop shop for the urban man, the Pelikamo store opened its doors in December on Zürich's Pelikanstrasse. "We really wanted to get away from short-term fashion trends and mass production," says co-owner Mia Zeltner (pictured with Christian Hunziker, co-founder with Sebastiaan Vadasz and Urs Wietlisbach). Handpicked pieces by Lavenham, Tellason and Pelikamo's own brand should fit snugly, but the store's in-house tailor fits them even better.
pelikamo.com
---
His and hers
Dublin — 
MANLEY
Manley's collection combines traditional femininity with urban streetwear. Designed by Dublin-native and Alexander McQueen-trained Emma Manley, the collection uses a quirky mix of fabrics such as leather and chiffon. Her recent designs can be found at Bow in Dublin and London's Wolf & Badger.
emmamanley.com
---
Selfridges' fully transformed Womens Designer Galleries opened in mid February, introducing a hi-tech fitting room that allows customers to take home images of themselves with the outfits on.
selfridges.com
---
East meets best
London — 
AHILYA
Handspun in Kashmir and designed in London, Ahilya scarves fuse ancient artisan techniques with modern design. The brand was founded in 2008 by Manuela Moollan, who spins the finest wool on traditional wheels before hand-woven details are added to complement a graceful wardrobe staple.
ahilya.com
---
When footwear brand Pointer collaborated with Lavenham they wanted to highlight the traditional means of quilt-making that the latter has been practising for over 40 years. Our favourite from the collection of clothing, shoes and bags is this light chambray quilted jacket.
pointerfootwear.com
lavenhamjackets.com
---
Pair up
Northamptonshire — 
GRENSON X BARBOUR
Two heritage English brands have combined decades of experience and creativity. Handcrafted in Grenson's Northamptonshire factory, these Marske brogues are made from burnished French calf and British Millerain canvas, the same used in Barbour's waxed jackets. A match made in heaven. If heaven had rain.
grenson.co.uk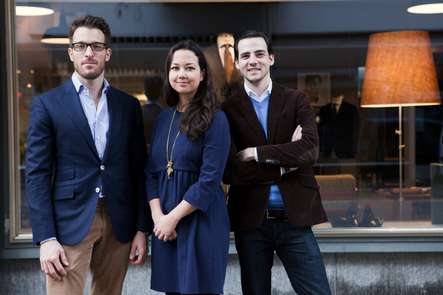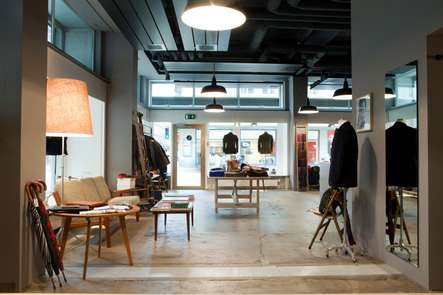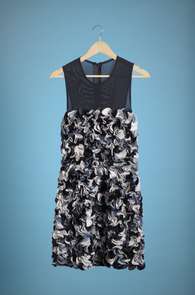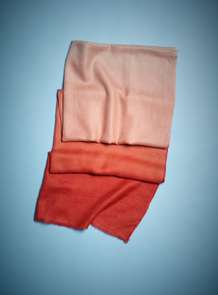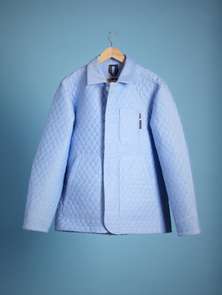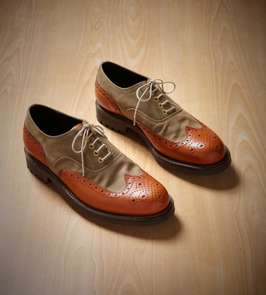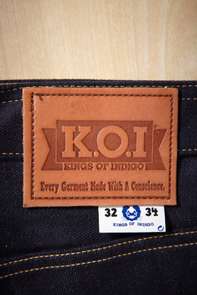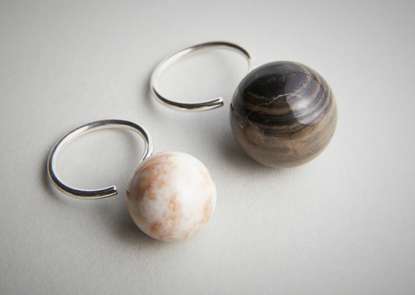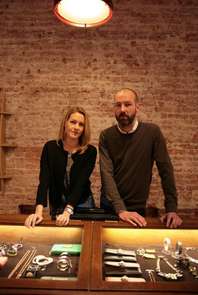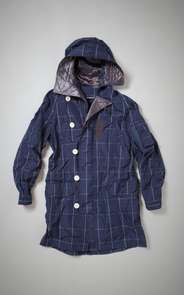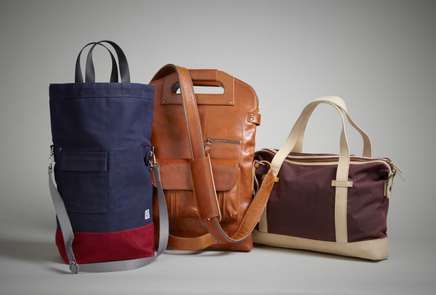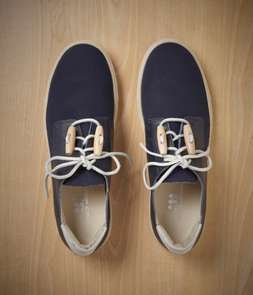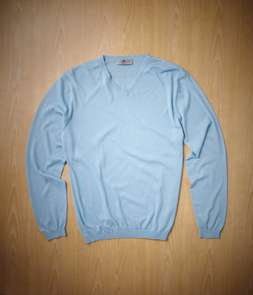 ---
Kind of blue
Amsterdam — 
KOI
Founded by Tony Tonnaer, Kings of Indigo (KOI) is a premium denim label with a twist. The brand's three Rs concept – recycle, repair, re-use – encourages customers to repair damaged jeans or return the old pair when buying a new one. The debut spring/summer 2012 range is inspired by American classics with super slim to loose styles in the range.
kingsofindigo.com
---
Cloud nine
Amsterdam — 
CENTRE NEUF
Centre Neuf, the latest store of Cindy Bonenberg and Frans Torcqué (pictured), is located on Utrechtsestraat, one of the finest shopping and dining streets in the Dutch city. The 1970s-influenced interior is filled with industrial rails where clothing is arranged by looks and not brands. Some might be fresh off the runway from designers such as Jil Sander and Marc Jacobs. The rest are made up of trusted Scandinavian favourites like Acne. The owners have collaborated for over 10 years and will be ensuring Utrechtsestraat stays known for quality.
centreneuf.com
---
Top three buys:
Avril Gau ankle boots
Acne Ruth mohair sweater
Vanessa Bruno Athe trousers
---
With professional training as a goldsmith and an industrial designer, Saskia Diez's jewellery combines unusual materials such as these "Boule" rings, made from sterling silver and mammoth ivory.
saskia-diez.de
---
Carried away
Top three bags — 
GLOBAL
Whether for a busy day in the office or a lazy Sunday afternoon hanging out with friends, these are our favourite bags to fit all your daily essentials and keep you on the move this spring.
Chester Wallace: Designed by Portland illustrator Patrick Long, this tote is made of waxed waterproof cotton.
chesterwallace.com

Hard Graft: The Austrian company's carry-on can also be used as a shoulder bag or backpack and fits a 17-inch laptop.
hardgraft.com

Mugon: Part of Swiss brand Mugon's limited first collection, this stylish Street bag features a padded laptop slot, a glasses pouch and a hidden pocket for your valuables.
mugon.ch
---
Spring loaded
Tokyo — 
SACAI
Launched in 2009, Sacai's menswear line is inspired by the everyday life of founder Chitose Abe. Her take on outerwear keeps the look casual while maintaining a distinct sartorial elegance. Made of cupro, silk and polyester, this durable jacket is the perfect companion for a rainy March stroll whether you're in Tokyo or Toulouse.
sacai.jp
---
Cold comfort
Nottinghamshire — 
ALAN PAINE
With over 100 years of expertise in knitwear, English heritage brand Alan Paine has used all-natural fibres to create a line of knits conceived to keep you cool in sunny spells, yet warm enough to protect you in the odd spring gust. The Ice Cool range comes in classic blue shades and jolly brights.
alanpaine.co.uk
---
First loves
Copenhagen — 
HOUSE OF MONTAGUE
Danish designer Martin Ahn introduced his Shakespeare inspired footwear label House of Montague in 2011. The debut collection features casual sneakers for men made from European sourced canvas and leather. All produced in Portugal's São João da Madeira region.
houseofmontague.dk
---
Focusing on unisex styles, the London-based 1205 label is the brainchild of Central Saint Martins graduate Paula Gerbase. Using her experience in couture tailoring at Hardy Amies and Savile Row's Kilgour, Gerbase mixes contrasting fabrics such as Egyptian cotton, lightweight jersey and printed silk for her comfortable, modern silhouettes.
1205.eu
---
Q&A
Florian Ellsaesser
Managing director, Front Row Society
Germany
Front Row Society is a fashion crowd-sourcing site supporting young creatives. Online competitions see winning designs sold on the website and in selected boutiques. After starting in Berlin, FRS is now launching in the UK.
How did you come up with FRS?
We were inspired by Berlin: it's a hub for creativity with talent from all over the world. We wanted to create an online fashion community, which helps designers.
How many designers have you discovered so far?
We've managed to produce 20 designs. The "Fragments" design by Londoner Bella Grandi and the "City Lights" scarf patterns by Berlin-based Charlotte Collin are among our favourites.
frontrowsociety.com