Report / Hungary
Mittel class
Hungary has become the bête noir of Europe as fears grow that its government has a rather loose grasp of democracy. It shouldn't be like this. The country has the talent and heritage to sell Brand Magyar to the world.
Hungary has been in the news lately for all the wrong reasons. The European Commission has launched legal proceedings against the government over its power-grabbing tendencies, alarm bells are ringing in Washington over human rights, the currency (the forint) has slid and foreign investors are stalling.
How did this central European nation, which is blessed with an innovative, ingenious and talented population, get into such a mess? And how soon until it recovers, utilises its full creative potential and makes Budapest the cultural and business capital of central Europe?
Hungary's voters kicked out the slothful and corrupt socialist government in 2010 and gave a two-thirds majority to the right-wing Fidesz party. But since coming to power, Viktor Orban, the prime minister, has dismantled some checks and balances on democracy. Orban, now dubbed the "Viktator" by his opponents, came to prominence in the late 1980s as an anti-communist dissident but now he is constructing his own version of autocracy, according to opposition politicians. Allies of the ruling party have been placed in charge of almost every formerly independent institution. Public television is a laughing stock. Editors pixellated out the face of a former judge who is no longer in favour with the ruling party. Klubradio, the main opposition radio station, has lost its frequency and will close in March.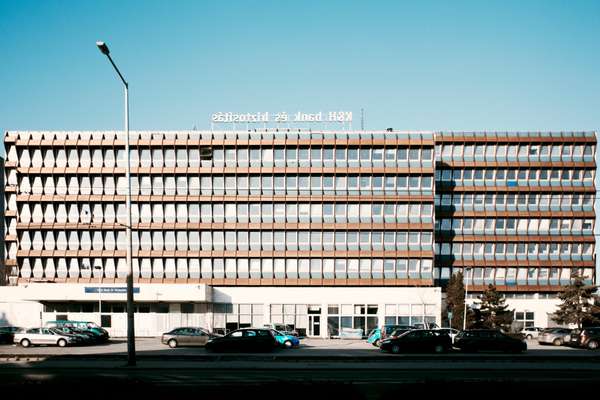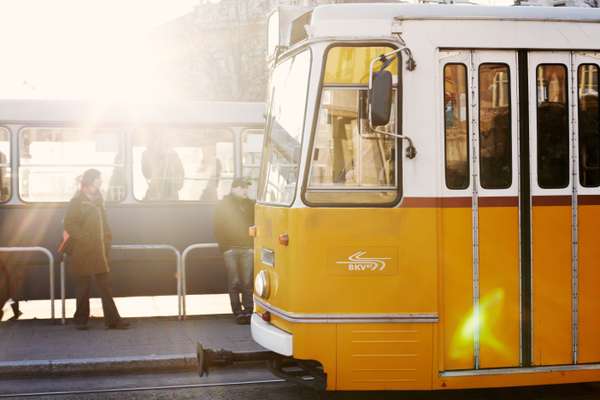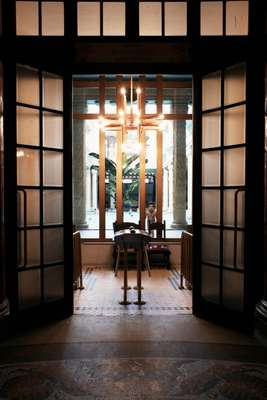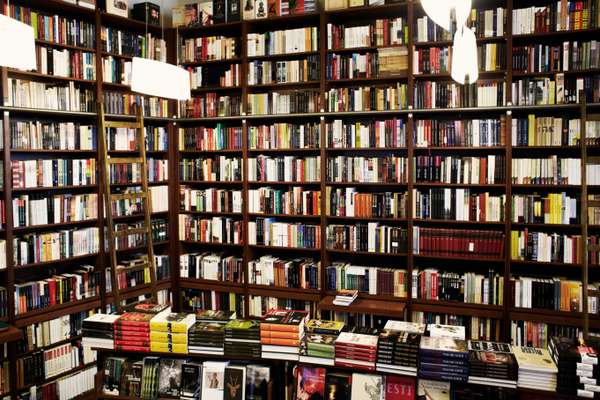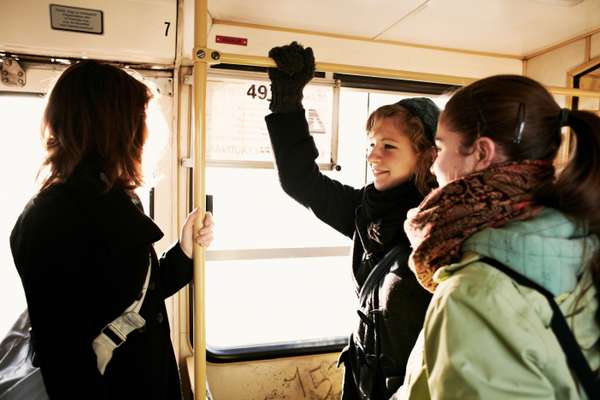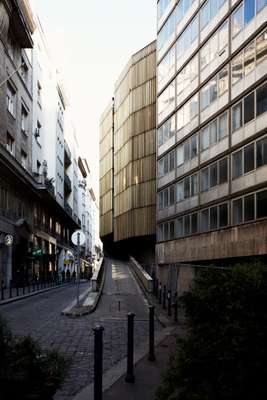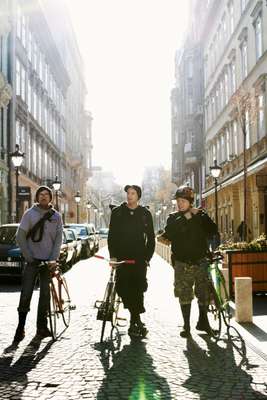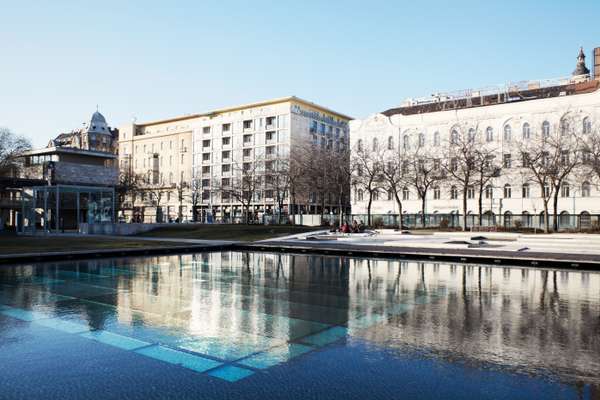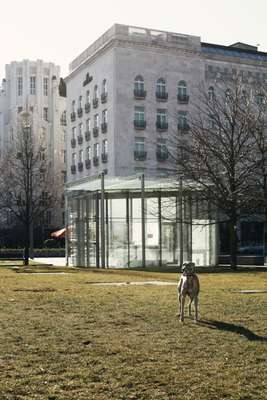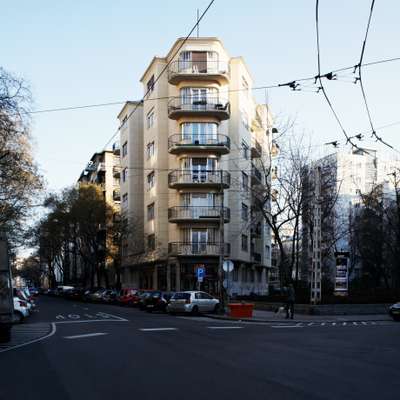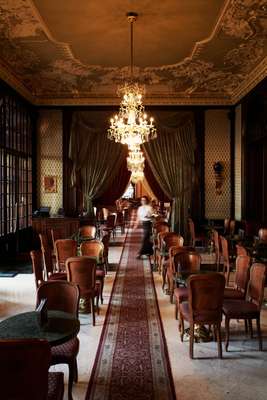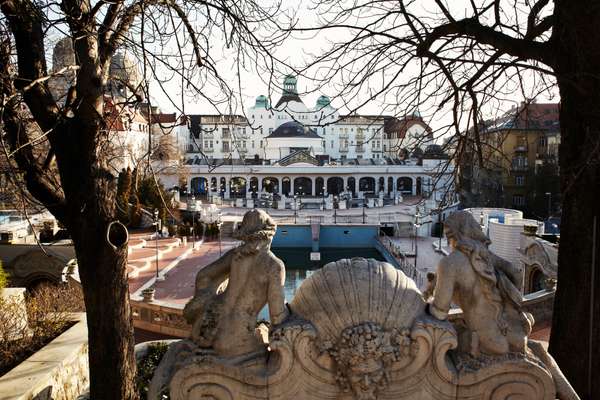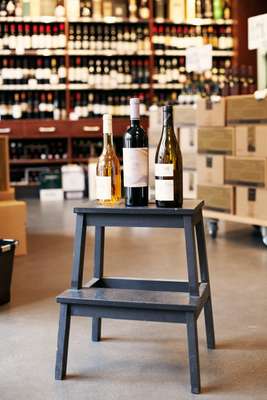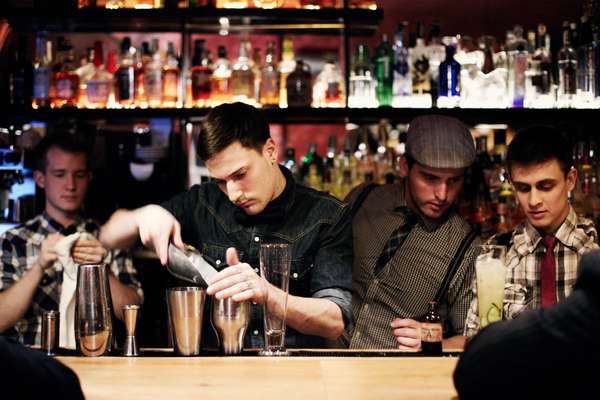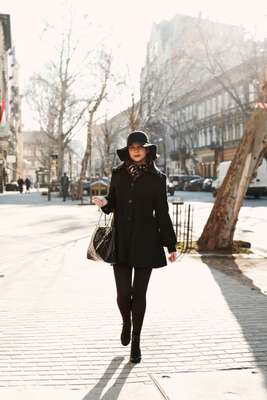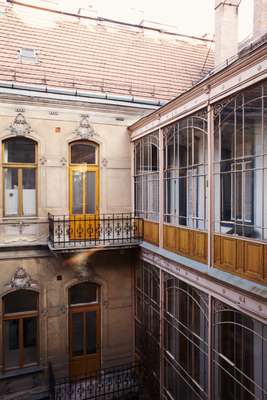 But Orban is not going unchallenged. Under pressure from Brussels, the government is already signalling U-turns on contentious legislation. And life goes on despite Hungary's travails with young, talented, globally-minded activists and entrepreneurs making their voices heard. In January when the great and good gathered in the city's Opera House to celebrate the contentious new constitution, tens of thousands of opposition protestors massed outside in a peaceful demonstration, calling for the government to resign.
But whichever party is in power, some things are constants. Hungary and its capital have a dazzling cultural, literary and artistic heritage. Budapest excels in everything from underground culture to world-class music and opera. The city's grand boulevards and tree-lined squares seem familiar, reminiscent of Paris and Vienna but are somehow much more human and welcoming. The Jewish Quarter is now the hippest part of town, packed with bars and cafés. There is something unspoilt here – from the old school service to Bauhaus apartment blocks in need of a loving owner – that has been lost in most of Europe.
History here is something almost tangible, especially downtown. During the last millennia, the country has been ruled by the Mongols, the Ottomans, the Austrians, the Nazis and the Soviets – and each have left their traces. The last foreign troops only left 20 years ago, so it's no wonder that the Magyars, as the Hungarians call themselves, can be prickly about their national sovereignty. Look up and you are as likely to see a spray of bullet or shrapnel marks dating from the Second World War or the 1956 uprising. Defined by the Danube, Budapest is a city of spas, with Europe's last original hamams dating back to the Ottoman era.
Beyond Budapest there are other assets. Lake Balaton, the largest body of water in central Europe, is just over an hour away, its shores dotted with wineries and retro-resorts from the comfortable days of "Goulash communism" during the 1970s and 1980s. Pecs, in the south of the country, is one of the great undiscovered cities of central Europe, with a Mediterranean micro-climate and superb Ottoman-era mosques. Across the country Hungarian wine-makers such as Janos Bolyki are winning medals for their world class vintages and deserve greater recognition.
Hungary has also proved itself to be a successful incubator for small businesses, creative enterprises and cutting edge research. Hungarians describe themselves as a "Magyar island in a Slav sea" and perhaps it's that sense of being isolated, even besieged, that fuels their ability to adapt and invent everything from Vitamin c to nuclear weapons. Hungarian scientists and writers have won 13 Nobel prizes and two in the past decade: Imre Kertesz for literature and Avram Hershko for chemistry.
It's that ability to think fast and laterally that can help pull Hungary out of the doldrums. In fact Hungarians don't have a choice – they need to be good at innovation, says entrepreneur Balazs Benedek. "We have no oil, no coast and we lack natural resources, so we have to look at things differently and have to be creative. The challenge is to make that creativity big enough and successful internationally."
monocle met Benedek and other entrepreneurs (see page 50) and activists who are determined to reshape their country's image and show the world that it can be a centre of innovation and creativity, building on the country's complex past to make a brighter future. The current political storm and economic troubles, like its predecessors, will eventually pass – even if in the meantime it has encouraged many young Magyars to pack their bags and head for Vienna, Berlin and London in search of work. Then Hungary will be back in the headlines. This time for all of the right reasons.
Hungarian cuisine has certainly come a long way since the drab decades of communism when portion sizes were regulated by the state and meat was served with rice and potatoes to fuel the workers toiling in heavy industry. A new generation of chefs is re-inventing the classics of Hungarian cuisine such as goose liver and roast duck, with a lighter touch. Downtown Budapest is crowded with lively bars and bistros, offering everything from modern Magyar to high-end dining at the Michelin starred Onyx.
But it is Hungarian wines that are really garnering serious attention. Hungarian varietals such as Kekfrankos (a medium bodied red) and Furmint (a dry, full-bodied white) are coming of age, says Thomas Howells, of the Budapest Wine Society. "Hungarian winemakers have wine in their veins. The wines are taking a middle course between the big often bland wines of the New World and the thinner traditional wines. Hungarian wines have fruit and character."
Zwack Unicum
The black bitter digestif in the bomb-shaped bottle, made to a secret recipe held by the Zwack family.
Turo Rudi
Dark chocolate around a bar of dense, sweet cottage cheese. The taste of a Hungarian childhood.
Kalocsai paprika
The finest red pepper powder, available in sweet or hot varieties. Essential for every goulash.
Eros Pista & Edes Anna pepper paste
"Strong Steve" and "Sweet Anna" add zest to soups and casseroles or can be spread straight onto bread.
Pick salami
Hungary's most famous cured meat product, from a company founded in 1869 and savoured by gourmands everywhere.
Tokaji wine
Known for centuries as the "King of wines and wine of kings". A new generation of boutique producers such as Oremus has modernised high-quality production.
The opening of the ultramodern Skycourt at Ferenc Liszt International Airport linking Terminals 2A and 2B has firmly established Budapest as a regional aviation hub. Designed by the acclaimed Hungarian architect Zoltan Tima, the shell-shaped glass and steel building is bright and spacious, with huge windows and extensive shopping and dining facilities.
Skycourt used enough steel to build a sports stadium to make a building that's a world away from the narrow, poky corridors of the old airport. "Skycourt was constructed to change the experience of flying," says Jost Lammers, the airport's CEO. Passengers and airlines agree.
Last year Budapest airport registered an 8.9 per cent traffic increase with a record 8.9 million passengers. Long-haul travel is also increasing. Qatar Airways has opened a direct flight from Budapest to Doha and American Airlines flies direct to New York. New routes also opened to Riga, Latvia, and Berne.
Budapest is home to one of the great hotels of the world – the Gresham Palace Four Seasons. The Art Nouveau former apartment building has been restored to its fin-de-siècle glory and is now a city landmark. But it's a rare example of style among a sea of functional modernism.
The prime stretch of riverfront on the Pest side is occupied by the Sofitel, the Intercontinental and the Marriott, all virtually indistinguishable in their blandness, although the Buddha-Bar Hotel, in a restored downtown historic palace nearby, promises to spice up the market. On the Buda side, the Lanchid 19, which has won several design awards, offers comfort and modernism. The Racz Thermal Spa, scheduled to open this spring, is built around a 16th century Ottoman hamam.
Investors should look at the comparative lack of mid-range, boutique hotels in downtown. The popularity of new mid-market hotels, such as Bo18 in the up and coming District VIII, shows there is a market.
You would have to search long and hard to find a Hungarian under 30 who still buys a newspaper. But almost everybody reads index.hu, the country's most popular news portal. About 400,000 unique users click on the site every day, attracted by its mix of serious political and economic news, gossip and celebrity coverage. It's also refreshingly irreverent about Hungary's rulers. It's a breath of fresh air in a country where politicians expect deference from journalists.
Unlike the highly partisan newspaper press, index.hu is critical of all governments, whether left or right-wing. "The Hungarian press has a bad heritage. The main papers were connected to political parties in 1989 and that has not changed," says Peter Magyari, a journalist covering European politics.
Hungarian artisans have long prided themselves on their careful craftsmanship. Labour costs remain comparatively cheap by western standards and there are still bargains to be had here. A pair of handmade Vass shoes, in calf leather or suede, starts at €390, while made-to-measure costs from €590.
For less formal attire and accessories check out wamp.hu which has details of Budapest's monthly design and fashion fairs, featuring up-and-coming designers and artists such as Krisztina Kuti and George Radic.
The best known work of the Nobel laureate for literature. A powerful, semi-autobiographical story of a teenage Jewish boy and his odyssey through the Nazi death camps.
In Praise of Older Women
Stephen Vizinczey
An evocative erotic memoir of post-war Budapest and a callow young man's surprisingly successful search for love and sex from understanding female elders.
Darkness at Noon
Arthur Koestler
Koestler was born and went to school in Budapest before writing the seminal work on communism and the Stalinist show trials, drawing on his own experience as a prisoner in Fascist Spain.
Parallel Stories
Peter Nadas
Epic, highly praised account of the lives of three Hungarians and their families across the 20th century and the havoc wreaked upon them by history.
Budapest Noir
Vilmos Kondor
First of an atmospheric trilogy set in 1930s Budapest, featuring crime reporter Zsigmund Gordon, peeling away the glitter to reveal the city's darkest secrets under the darkening shadow of Fascism.
The Last Window Giraffe
Peter Zilahy
An enthralling genre-busting mix of reportage, memoir and travelogue, as Zilahy, an acclaimed poet, travels through the region in the 1990s.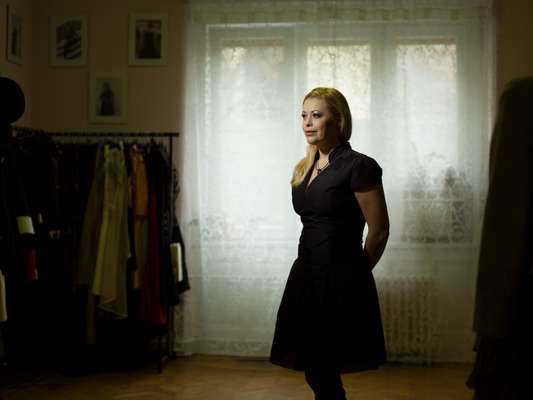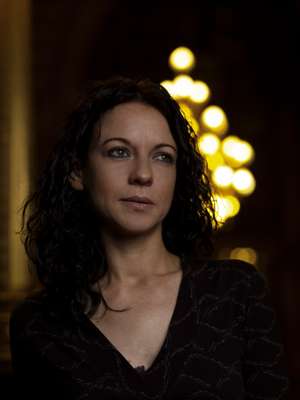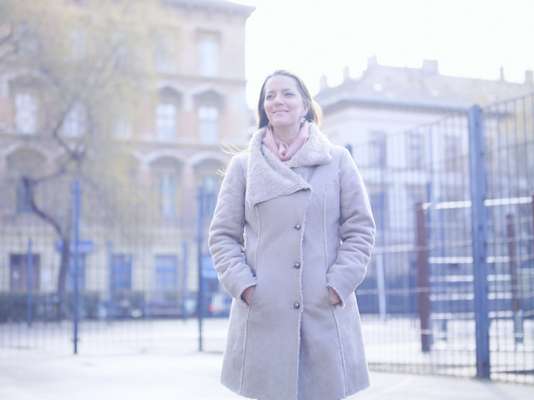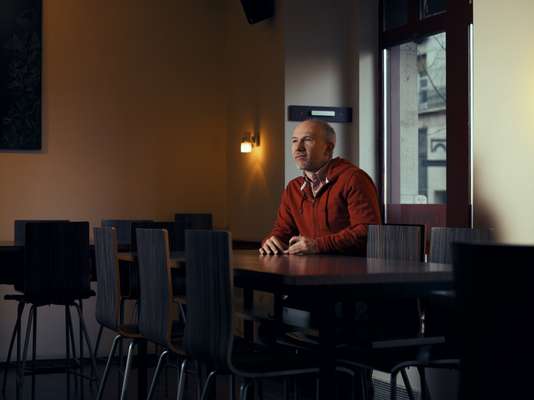 People
The bright sparks that are shaping Hungary's future
01.
Tunde Hrivnak
Fashion designer
Hrivnak works froma studio in downtown Budapest but her village roots shape her life and her style. Hrivnak, 37, was born in Totkomlos in southeast Hungary, 230km from Budapest, into a family of seamstresses.Now one of Hungary's leading fashion designers, Hrivnak makes womenswear incorporating traditional elements. All the hand embroidery is done by elderly ladies in Totkomlos. "My target group is women who want to be elegant. But I try to keep the traditions of my home village by incorporating the folk motifs that people wore in my childhood, that I learned to sew as a girl."
---
02.
Peter Farago and Balazs Benedek
Entrepeneurs
It's a rare high-school friendship that evolves into a solid and successful business partnership but Peter Farago and Balazs Benedek, two of Hungary's most innovative young entrepeneurs, are used to ignoring accepted wisdom. Farago, 35, and Benedek, 37, are the founders of easyling.com, a crowd-sourced website translation service. Website owners can submit their site to easyling.com at the touch of a button. Easyling then outsources the translation work to its 20,000-strong team, enough to translate most websites in a few hours. "What people want is to go to sleep and see their website translated overnight. We do it for them," says Farago.
---
03.
Timea Szabo
Member of parliament
In a parliament that is overwhelmingly male, middle-aged and socially conservative, Timea Szabo, an MP for the green-liberal LMP party, is easy to spot. She is one of just 34 women MPs out of 386, a lower proportion than in Mali or Bahrain. Szabo, 35, spent several years working in Afghanistan and Pakistan for international aid agencies before studying at Harvard. Such a global perspective is rare among Hungary's often provincial elite. "We didn't want to be politicians. We came from civil society or human rights organisations. But we never thought that civil liberties would be in danger again," she says of the government's centralising drive.
---
04.
Flora Hevesi
Civic activist and columnist
Flora Hevesi has gone from reporting the news to making it. A former journalist for state television, she resigned soon after the right-wing Fidesz party won a landslide victory in 2010. Now president of Amnesty International in Hungary, Hevesi, 33, has long been an activist in civil society and the green movement. She was one of the founders of LMP (Politics Can be Different), a new green-liberal party that came from nowhere to win 16 seats in 2010. A parliamentary career seemed to beckon but she decided against it.
---
05.
Zoltan Bogathy
Culinary entrepreneur
Zoltan Bogathy, founder of the Culinaris chain of gourmet food shops, is changing the tastes of a nation. Stocked with everything from artisan pasta to sushi ingredients, Culinaris takes a novel approach in a city where service is still often sullen. Bogathy, 42, was born in Cluj, in neighbouring Romania. "Food was central under Ceausescu because there was so little of it," he recalls with a wry smile. His target customer is the new generation of younger Hungarians, in their twenties and thirties, who travel and have spent time living and working abroad. In such a conservative country, the new tastes he's bringing represent a food revolution.