SBS / Australia
News of the world
Broadcasting in 60 languages on the radio and with 27 foreign-language TV news programmes each week, SBS is a truly international news outlet – an unusual epithet in the world of Australian media.
In 1983, as the guerilla war between Soviet forces and Islamist insurgents was tearing through Afghanistan, six-month-old Yalda Hakim was smuggled on horseback across the Khyber Pass into Pakistan. After three years in political limbo, her family was offered citizenship by the Australian government. They arrived in Sydney in 1986 with nothing but a few suitcases.
Now 27, Hakim is an immaculately groomed and frighteningly articulate presenter on sbs (Special Broadcasting Service), a multicultural tv and radio network which broadcasts content in more than 60 languages to Australia's ever diversifying population. Everything about sbs makes it an anomaly in an Australian media landscape dominated by rugby league results and local news. sbs is a national broadcaster, yet focuses on international events; it's government funded, yet runs commercials; it's a public broadcaster, yet caters for a niche audience; its target demographics are not age groups but ethnic groups.
Take a glance at the weekday schedule of sbs One, the main TV channel, and you'll feel like you're reading the itinerary of a very ambitious Kontiki tour. Starting at 05.00, news programmes roll in from Korea, Japan, China, France, Spain, Turkey and Russia. Afternoon programming is a potpourri of documentaries and foreign-language drama (the French mini-series of Les Misérables, starring Gérard Depardieu, ran last month), while the evening is devoted to international news and current affairs in English, capped off by an arthouse film from Almodóvar or Kim Ki-Duk, say, before lights out at 02.45. It's an eclectic global mix neatly epitomised in the network's slogan – "Seven Billion Stories" (recently updated from "Six Billion Stories" to meet latest population figures).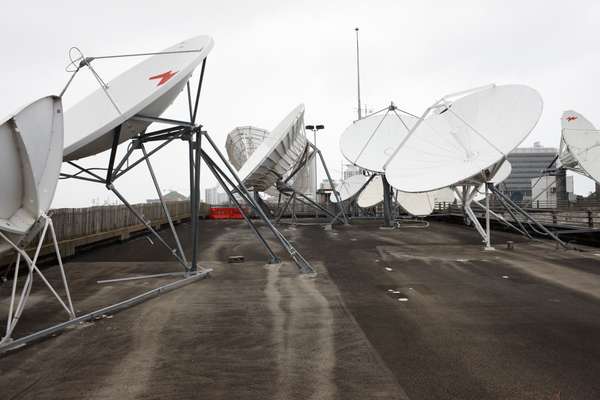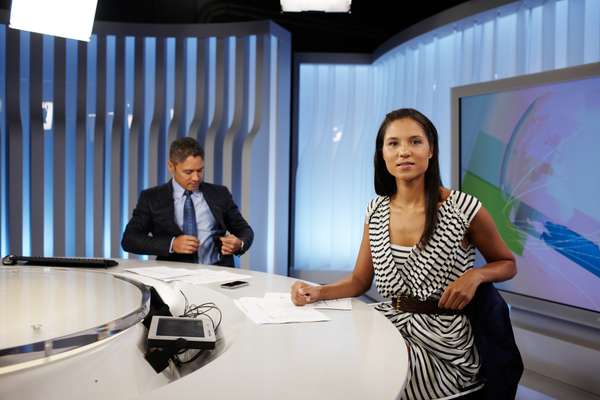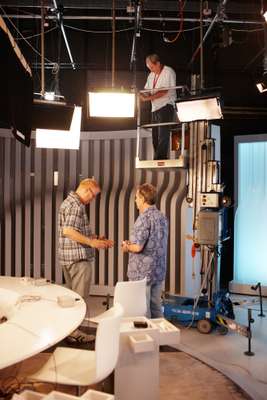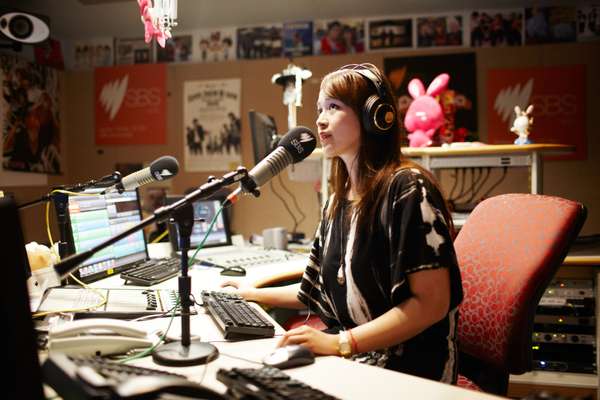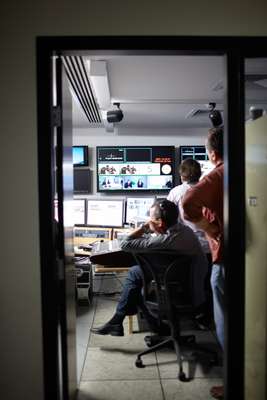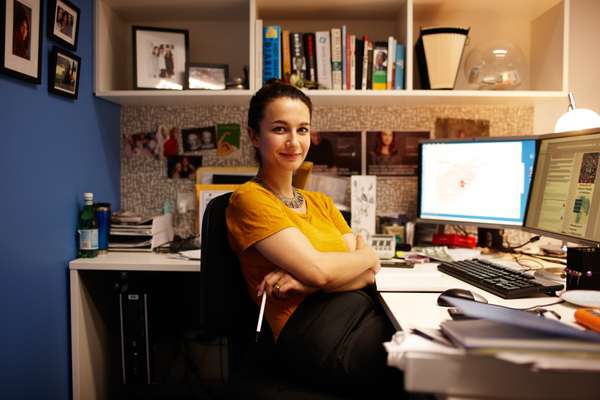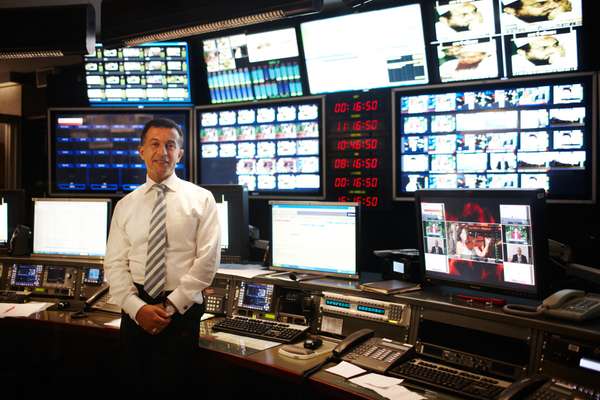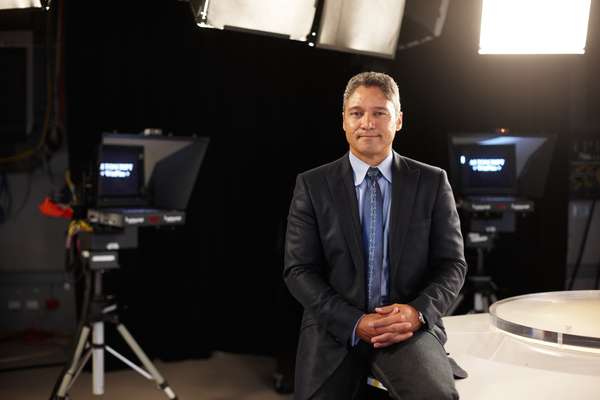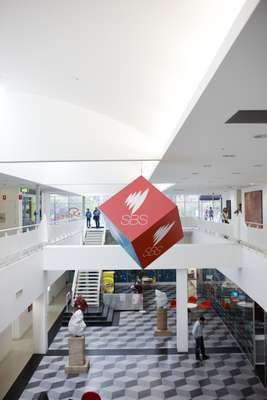 The journey of Hakim's parents is just one of those stories. "When my parents moved here, sbs was the only channel that connected them back to their home country," she says in her office at sbs headquarters in Sydney, decorated with the Aboriginal art that seems to be a sine qua non of Australian public buildings.
Hakim, who speaks Hindi, Urdu, Dari, Farsi and Pashto as well as English, began at sbs as a cadet in 2004 and now co-anchors its cutting-edge international news and current affairs programme, Dateline. "We go to the remotest villages in Pakistan or deep into sub-Saharan Africa as solo video journalists," she says. "It's just you and your camera and we are able to develop a one-to-one relationship, as though we're a fly on the wall."
In the sbs studios in Sydney, a labyrinth of glass panels and hanging stairways that looks like a cool airport, you hear the word "access" a lot. Not only do sbs staffers worry, as all journalists do, about gaining access to the people at the heart of an issue, they are also concerned with ensuring Australia's ethnic communities get access to information about these issues in a language they understand. The end goal, says Paul Cutler, director of television and radio news and current affairs, is that no one, irrespective of their language background, be left out of the news cycle. To this end, sbs broadcasts in around 60 languages on radio every week, and screens around 27 foreign-language tv news programmes.
"It's a unique service – there's no other station in the world that does anything like this," says Cutler. Foreign-language content is also broadcast via fm radio and three digital radio channels – including one devoted entirely to the sonic bubblegum of Asian pop. Another point of difference is that foreign-language broadcasting at sbs, unlike bought-in services from overseas such as Al-Jazeera, focuses on Australian issues. The sbs in-language broadcasters thus take on the invidious task of explaining to Arabic-speaking Muslim communities, for instance, the intricacies of gay marriage legislation.
The English-language evening World News Australia, which is the station's calling card, takes the inverse approach, devoting most of its hour-long slot to international stories. "People come to us to get their international fix," says Cutler, lamenting the fact that "commercial stations tend only to cover international stories if an Australian drowns in a boat accident somewhere overseas". On a good night, World News Australia will garner around 4 to 5 per cent of Australian viewers. Increasing that reach is the professed goal of sbs's new managing director Michael Ebeid, an Egyptian-Australian who joined the network last year. He has already scored an early winner with the original documentary series Go Back To Where You Came From, which attracted a 15 per cent market share and was sbs's highest-rating show of 2011.
But creating this content requires funding. Late last year, Ebeid told the Australian Senate that sbs needs an extra au$50m in funding just to be "standing still". sbs currently follows a hybrid model of government support and advertising, meaning it is vulnerable to the vagaries of the advertising market. The network also appears to be struggling to meet the exigencies of multi-platform broadcasting.
"We've had a double whammy in our finances," says Ebeid. "Our costs have gone up enormously as a result of digital multi-channelling, because the demand for content has really increased, and our revenues have gone down since the financial crisis." Ebeid insists sbs's programming choices are not driven by ratings, but a desire to "help all Australians explore and appreciate our diverse world for the sole purpose of social cohesion". Still, some of the channel's top-rating shows of the past five years, such as UK car show Top Gear and US animation South Park, clearly lie outside that remit. No matter how worthy the mission of a network, advertisers follow the numbers. And even if sbs pioneers a big earner such as Top Gear, these investments are vulnerable to being poached by commercial stations (Top Gear now screens on Australia's second most popular network Channel Nine).
Top staff are often lured by commercial stations, as well. When Hakim was a reporter for sbs, Channel Nine came knocking, offering a package she estimates as "probably twice what I was making here". She declined. "I've got a passion for international news," she says. "And sbs is definitely the home of multicultural news and current affairs."
World News Australia One hour of no-nonsense international news leavened in with local Australian stories of multicultural relevance.
Dateline These video reports from around the world often contain extraordinary stories, but can be stymied by amateurish production.
The Squiz A rather inconsequential sports quiz that is saved by the easy charisma of its host, comedian Anh Do.
Living Black Very worthy in intent, this magazine-style show does not always succeed in finding truly compelling stories about indigenous Australians.
PopAsia This fairly lo-fi showcase of Asian pop videos is filmed in an SBS radio studio and has a slapdash charm – as long as you can stomach K-pop at 08.30 on Sunday.
Monocle comment: SBS plays a leading role as a domestic soft power player and should be encouraged (and funded) to take its show on the road. The Asia-Pacific region is missing a multi-lingual, multi-platform media brand to report on breaking events, produce in-depth documentaries and screen award-winning films – all through an Australian prism. The best solution for Canberra would be a new outlet replacing the Australia Network with the best from both the ABC (Australian Broadcasting Corporation) and SBS in key languages.