Pitti Uomo / Florence
You Pitti things
Pitti Uomo biannual menswear show is seen as a crystal ball for the fashion industry. Monocle visits to test the mood.
"Can't Stop Fashion" proclaimed a lurid orange and white sign at the entrance to Florence's ancient Fortezza da Basso in January this year, as the biannual Pitti Uomo menswear show kicked off. The message to the crowds streaming through the fortress's gates was clear: two fashion-fingers up to Italy's economic crisis.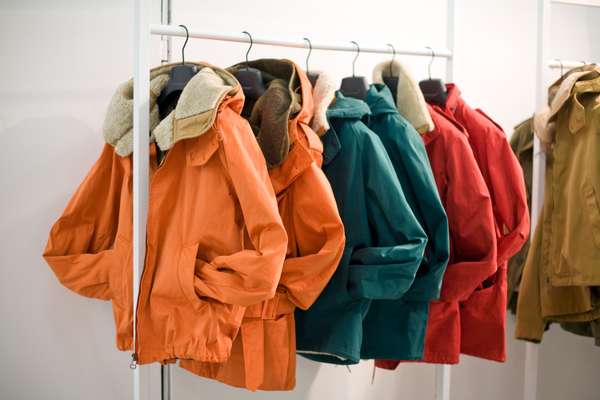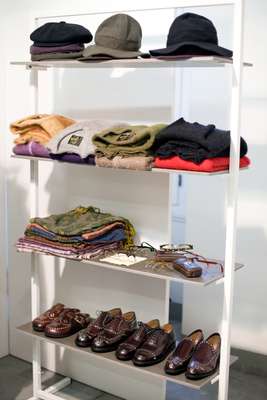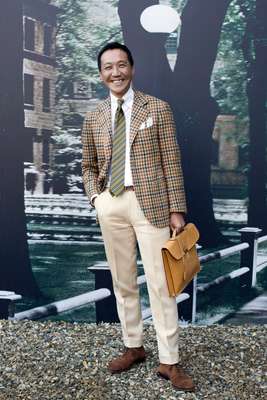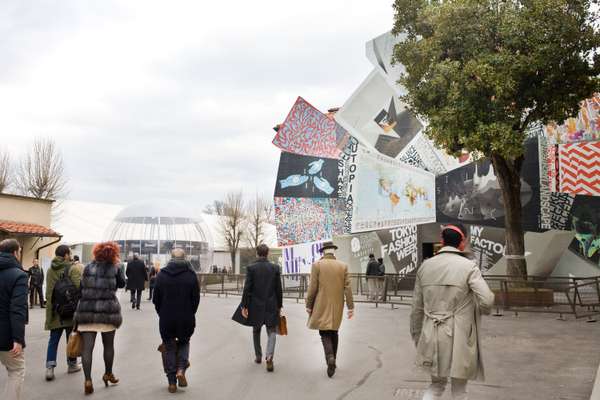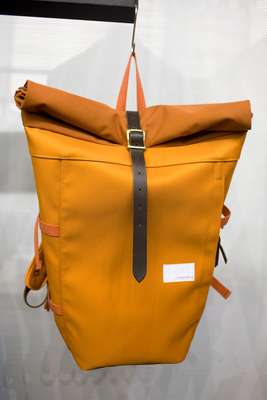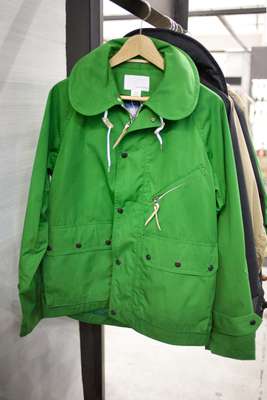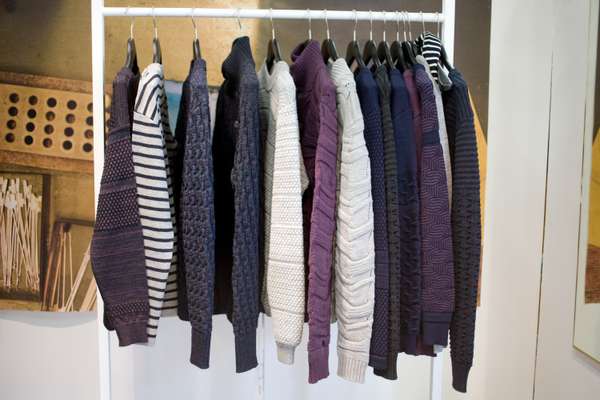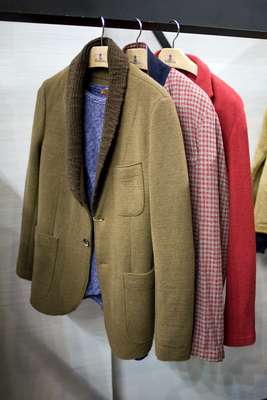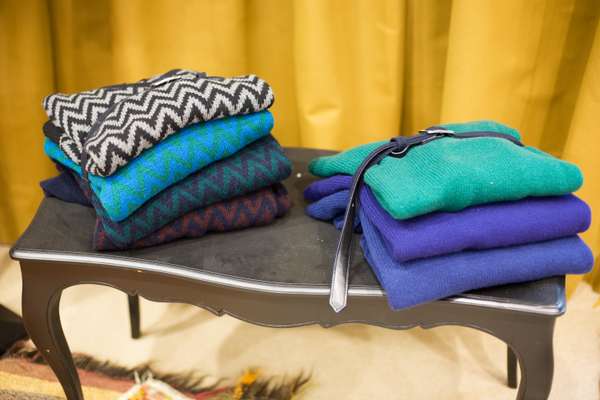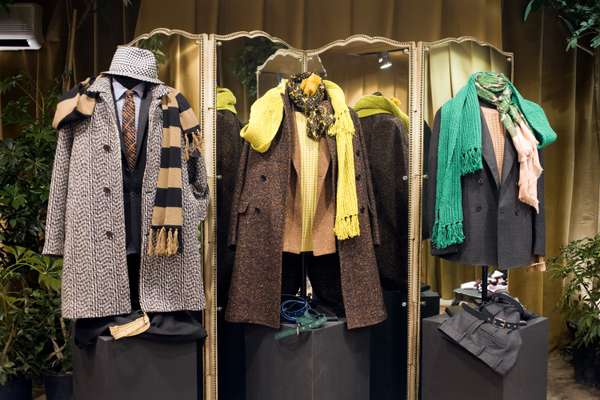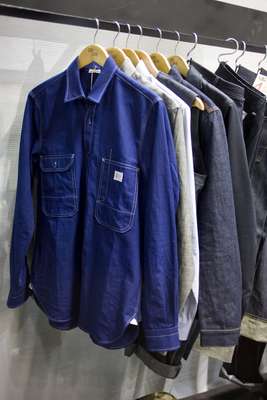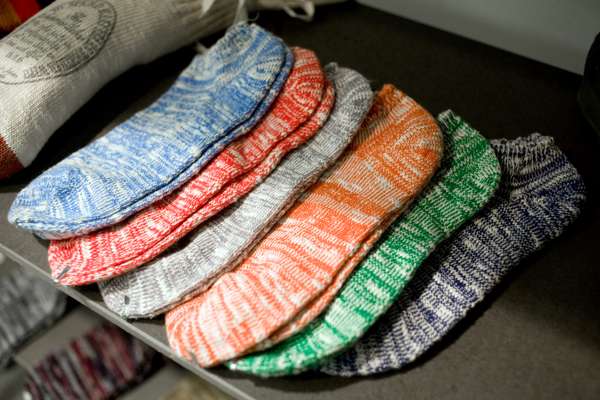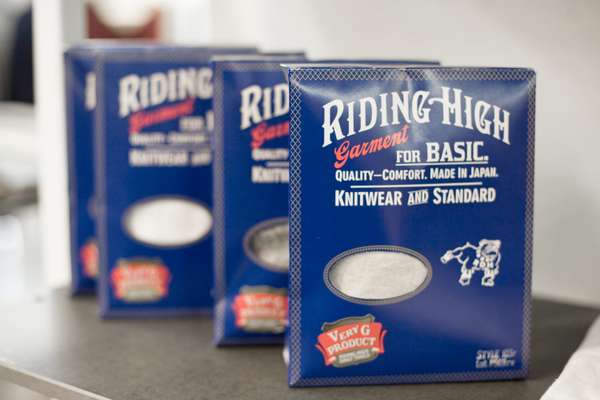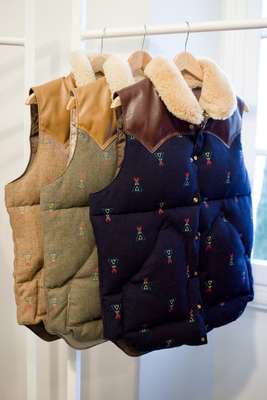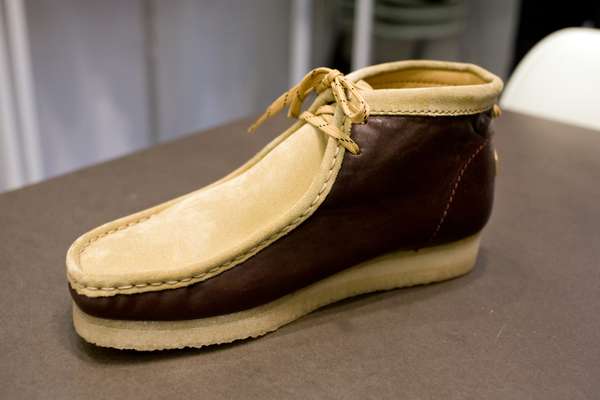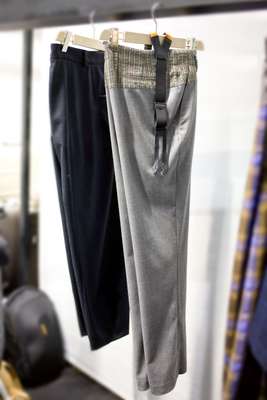 Coming together for the 81st edition of Pitti Uomo, this eclectic mix of buyers, fashion editors and designers were in Florence to take the mood of the international menswear industry and look ahead to autumn/winter 2012. Rarely in Pitti's four-decade history has the mood in the lead-up to the event been more downcast. Italian buyers make up around 60 per cent of the market here, and a sizeable chunk of the remaining 40 per cent relies on challenged economies from Japan to Spain. Pitti's ceo Raffaelo Napoleone was stoical about the outlook, however. "From past experience, we know that when the markets turn down, our attendance turns up," he said at breakfast overlooking Florence's Piazza Santa Maria Novella. "People can't afford not to be here – Pitti is a cross-section of the entire industry. There's also a flight to quality manufacturing and premium brands when times get tough. We champion all these things." Looking at the attendance figures, it's clear that Greece, Portugal and Spain have been hit hard – the latter falling by almost 200 buyers from last season. There were double-digit growth rates from within the Nordic bloc, however, and markets from Germany to South Korea and Turkey all showed solid growth.
More than 1,000 brands jostled for place at the Fortezza this season, and speaking to the men and women behind the booths was the real way to test the mood. The consensus was clear – there's been a dramatic drop in Italian buyers and Spain and Greece have all but disappeared but foreign markets are turning out in droves.
"We're meeting fewer people but they're a more interesting mix," explains Daria Dazzan, founder of Vicenza-based label 10A. "The middle of the road retailers have dropped out, and that's not a bad thing for me."
Showing at Pitti for the first time, this capsule collection from Japanese designer Keizo Shimizu is already well established in his native Japan. Needles is a strikingly diverse collection, ranging from sarouel trousers in tie-dyed fleece to more accessible pieces such as studded brogues, alpine coats and glasses handcrafted in Sabae, in Fukui prefecture, Japan.
A firm Monocle favourite, this Danish brand lives by the Latin phrase nihil sine labore (nothing but work) and puts the emphasis on traditional production techniques. Designer and owner Søren Nielsen Skyt combines the same techniques used by his grandfather, on the same 1950s machines, with bold new design combinations that have caught the eye of international buyers from Dover Street Market to Isetan.
A benchmark for classic Italian knitwear and relaxed tailoring, Barena is a Monocle staple and its stand is a must-see at Pitti. Creative director Francesca Zara points to the sheer range of very technical knits within the collection. Having launched the Laboratorio Barena in Venice last September, the brand continues to champion quality Italian manufacturing.
With a technical approach to menswear, Nanamica is part of the new movement towards specialised manufacturing. Having worked at the likes of Helly Hansen and The North Face, managing director Eiichiro Homma is showing a new collection of active sportswear for autumn/winter 2012, inspired by cycling culture and using lightweight materials such as bay headcloths.
Eddie Bauer x Nigel Cabourn
Designed in Newcastle in the UK and made in the US and Canada, this collaboration digs deep into the remarkable history of the Bauer brand. Long-time fan and collector Nigel Cabourn used 1950s archives to source rarities such as the first diamond padded jacket in the US. The collection features polar parkas and a skyliner three-in-one.
John Boultbee (Brooks x Timothy Everest)
The John Boultbee line is the first outerwear from the iconic British cycling brand Brooks in over a century. Reinterpreted by British tailor Timothy Everest, the collection is another example of how elegant sportswear is finding a new lease of life at Pitti.
Launched in 2011 after Massimo Piombo's acrimonious split with his Italian manufacturer, MP is a working title while label rights are resolved. This collaboration with Kiton marries the tailor's formidable manufacturing prowess with Piombo's colourful design philosophy. The collection ranges from polka dot dressing gowns to houndstooth overcoats.
The metaphorical economic storm clouds gathering over Italian retailers this season have been compounded by the lack of actual, meteorological storm clouds.
"The mild weather this year has left retailers with a huge amount of winter stock," says Marco Giorna, product manager at Caruso. "It's made for a nervous approach to buying this season."
But while domestic consumption may be down, if you look further afield, brand Italy is experiencing a renaissance. Recent figures from the Tuscan Chamber of Commerce published in La Repubblica newspaper showed an increase in menswear exports of 17.3 per cent last year, jumping to almost 20 per cent for luxury goods such as leather luggage.
"Italian fashion was born out of crisis," says Pitti's CEO Raffaelo Napoleone. "It was the post war generation of the 1950s that gave birth to great houses like Ferragamo, and I believe we are entering another such period now."
Rocky Mountain Featherbed
Showing for the first time at Pitti, this range of padded vests has a heritage going back to 1960s Wyoming. Having met its demise in the late 1980s, the American heritage brand found a saviour in the form of Kinji Teramoto, who brought the brand to Japan in 2005.
The materials used in Bologna-based Ten C's range of field jackets are a revelation. Fusing a resin-treated Japanese jersey cotton outer layer with a polyester nylon lining, they are light but hardwearing and are incredibly soft to the touch.
Designer Shindai Usuki took inspiration from classic sports brands such as Champion when starting Riding High in 2001, with casual hoodies in washed pastel shades updated with detailing such as chunky zips. Exploring the international market for the first time this season, the brand has a solid fanbase at home.
This Biella-based brand works closely with the region's small textile-producers to create a collection of just four colours – Bordeaux, navy, khaki and light blue. With echoes of 1940s classic tailoring, designer Stefano Ughetti adds twists such as oversized elbow patches, and trousers with elasticised cycling ankles.
Another new Italian brand is 10A, based in Vicenza. Set up three years ago, it originally made just 10 pairs of trousers a month. Antwerp-trained designer Daria Dazzan and creative director Matteo Cibic have since created a functional and clean collection, collaborating with Italian brand Marcoliani this season.
Launched in 2007 by veteran Hideto Suzuki, this cycling inspired collection uses a blend of technical fabrics and fine wool or sashiko judo cloth. It features subtle reflective detailing, high-backed trousers and deep pockets.
Father and son team Dario and Matteo Marangon launched Redux in 2010 to take Italian jeans into a more stylish denim niche dominated by Japanese producers. Redux uses heavy weaves and three-stitch seams for a pure workwear product.
Fortela was launched in 2010 by Italian retailer and designer Alessandro Squarzi to bring some much needed style and tailoring back to the denim market. It's made in Italy, stitched by hand, and uses top quality Japanese fabrics.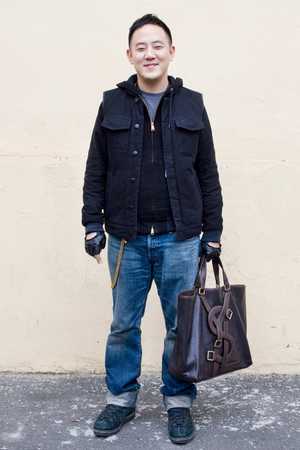 Q&A: The buyers
Jason Park
Merchandising manager
Boon The Shop Men's
Seoul
What is the mood like in South Korean retail?
The overall mood is fine, especially for the men's market, which is really taking off now. Korean consumers are becoming a lot more discerning and international.
Why is it important for you to attend Pitti?
We buy a lot from here. I've placed orders with 18 brands, mostly for the contemporary classic floor.
Who was exciting for you this year?
The new Nigel Cabourn collaboration with Eddie Bauer, Barena, Camoshita, Orian, Salvatore Piccolo, You footwear and Mackintosh.
---
Pedro Caride
Buyer
Por Vocação
Porto, Portugal
Why do you come to Pitti?
It has this unique mix of brands, products, trends and moods, which matches our store perfectly. It is also the first stop of the buying season and a great place to make contacts.
Do you buy here?
Hardly ever actually, as we're going on to the showrooms in Milan and Paris. We do make some contacts here, meet other buyers and share information.
What was the mood like?
Everybody is being more careful. It's no longer enough to have exclusive brands, it's about the way you mix it and the way you show it.
---
Luis Sans
President
Santa Eulalia
Barcelona
Why do you attend Pitti?
It's the first fair in the calendar, so it's the place to forecast the season ahead. We also place orders to small specialists, which is especially important in menswear. I like to balance our big brands like Jil Sander and Thom Browne with a more specialist offer.
What was the mood like this season?
I would call it one of cautious optimism.
What is the mood like in Spanish retail right now?
Very tough, obviously, but the good retailers face a brighter future. We mainly follow Italian and British trends in menswear, and cater to an international elite.