Art market / Global
Art market
Briefing
A new Russian TV comedy channel, a bookshop in Bratislava, a new gallery in Washington and a Q & A with the founder of the Pinta art festival in Argentina.
WELL HUNG
Modern masters
Washington [GALLERY]
Set within the up-and-coming district of Trinidad in Washington DC, Industry Gallery is an unlikely player in the global market for ultra-contemporary industrial and furniture design. Founded by Craig Appelbaum – a trained and practicing lawyer – in early 2010, it focuses solely on 21st Century design. Appelbaum says Industry's 371 sq m are "a bit of a laboratory of design. A platform to launch young designers and help them establish their careers and legacies".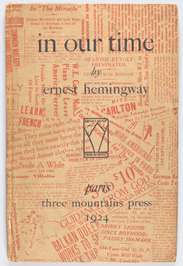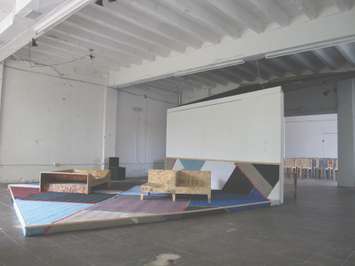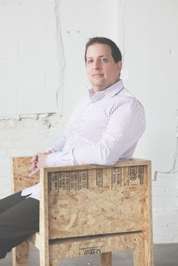 Two years on, Industry represents seminal genre talents ranging from Holland's Tejo Remy, the UK's Tom Price, Denmark's Mathias Bengtsson and Chishen Chiu, the Taiwanese talent behind the FlexibleLove label. Along the way, Appelbaum has become a regular presence at global design fairs and sold works to major institutions including San Francisco's moma, Atlanta's High Museum of Art, the Denver Art Museum and the Milwaukee Art Museum. The business has also expanded to Los Angeles with the establishment of a 230 sq m Industry outpost in the Pacific Design Center. California's Industry branch is smaller and more intimate. Appelbaum says "It's more experimental. An outlet for young designers to truly express their vision." Meanwhile, with its sprawling layout, Industry's Washington flagship will remain a blank canvas for Appelbaum's artists to create three-dimensional paintings, drawings and exhibitions.
ndustrygallerydc.com
---
One careful owner
New York — 
AUCTION
Auction of Fine Books and Manuscripts
Bonhams
16 April
With their bona fide back-stories, rare books offer a connection that digital counterparts can't match. Highlights of Bonhams' auction of fine books and manuscripts on 16 April in New York are a signed copy of Ernest Hemingway's In Our Time and a copy of Siegfried Sassoon's War Poems that the poet took on his American lecture tour in 1920. There are also mimeographed sheets of Howl, Allen Ginsberg's poetic masterpiece, inscribed with "To be published July 30, 1956" by the beat icon himself. Christina Geiger, director of Bonhams' books and manuscripts department, says. "Seven or eight years ago it was all about first editions and having a pretty dust jacket. Now it is provenance attracting the collectors."
bonhams.com/usa/newyork
---
Indian icons
New York — 
auction
Modern & Contemporary South Asian Art
Sotheby's New York
19 March
India's modernist art movement is taking centre stage at Sotheby's New York office. The collection includes two works from MF Husain, who is affectionately known as the "Picasso of India", and a piece by SH Raza that was previously owned by John D Rockefeller III.
sothebys.com
---
MF Husain's Udaipur (1962), FN Souza's Temple Dancer (1957) and SH Raza's Village with Church (1958)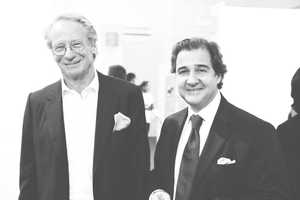 Q&A
Alejandro Zaia
Chairman, Pinta
Argentina
Founder and chairman of Pinta – the Latin American art festival with annual fairs in New York and London, Buenos Aires-born and Miami-based Zaia has built an art collection with an expert eye.
How did you start collecting?
I am a relatively new collector – I started five years ago. My interest in Latin American art grew deeper with the launch of Pinta in 2007. Six friends and I decided to find and buy exciting contemporary Latin American art, and we named our collection Mundus Novus (Latin for New World).
Tell me more about Mundus Novus.
So far, we have about 200 pieces – a selection of sculptures, paintings, installations and videos by established and emerging artists. Most of the pieces are in storage in New York. My partners and I have some of them in our homes and offices. Mundus Novus is exclusively devoted to contemporary Latin American art but we are considering adding Spanish and Portuguese artists too.
Is Latin American art a good investment?
It definitely is. Currently, the art on the continent is at a great stage with good international exposure. Now is the right time to buy but it is too early to sell. Also, a good collection needs at least 15 years to mature, especially when it comes to up-and-coming artists. Displaying your art publicly and talking about your artists is a good way to raise the value of the collection. Our pieces have been shown at the Venice Biennale, Tate Modern and the Mercosur Biennale.
What are the highlights of Mundus Novus?
A set of drawings by Mexican Felipe Ehrenberg, done in the UK between 1971 and 1973, a video by Cinthia Marcelle from Brazil and an installation by the Colombian Barbarita Cardozo, are some highlights among many others.
pintaart.com