Business / Global
Business
Briefing
The company championing local organic produce in the UAE, Honda's new business jets, plus more news from the business world.
Do the Ripe thing
UAE — 
ORGANIC FARMING
Stocking up on organic and local produce is not easy in the uae, where around 80 per cent of food is imported and local farmers are overlooked. But this is steadily improving. A new organic produce company, Ripe, launched a successful farmers' market in Dubai last year and earlier this year began cooperating with four organic farms across the Emirates to create a 48-hour hamper delivery of fresh produce.
"Our product is much more affordable than if you bought organic through the supermarket chains," says Ripe manager Becky Balderstone. "The farmers also tell us what's ready to be harvested each week. A lot of farms in the uae have been certified organic but it's just not been communicated well so far."
Buying local has implications beyond the uae's carbon footprint. The country's reliance on imports makes it sensitive to price fluctuations caused by events abroad. Also, if air or sea routes such as the Strait of Hormuz are disrupted, there are issues about self-sufficiency.
Abu Dhabi Farmers' Services Centre (adfsc) is set up to help farms around the capital plug into the market and move away from government subsidies, working with groups such as Ripe. "We're currently moving between 60 and 110 tonnes of produce a day," says Chris Hirst, adfsc's chief executive. "We're looking to increase efficiency rather than numbers. By modernising irrigation practices, for instance, we're aiming for a 40 per cent reduction of water use on farms across Abu Dhabi."
---
01.
Cutting out the hefty airfreight charge means that a week's worth of fresh ingredients from Ripe costs just €16 for three people.
02.
Farmers' markets are new for Dubai and Abu Dhabi, attracting 500 to 700 shoppers a week.
03.
The team makes bespoke boxes according to what's available that week.
---
Cash point
Singapore — 
BANKING
Banking made easier is always a winner, and Singapore's United Overseas Bank (UOB) recently launched an application that claims to make bank cards redundant. Downloadable for free from iTunes, the app allows users to withdraw money using their iPhones or iPads through a password sent from UOB. The user can allow non-UOB customers to make withdrawals too.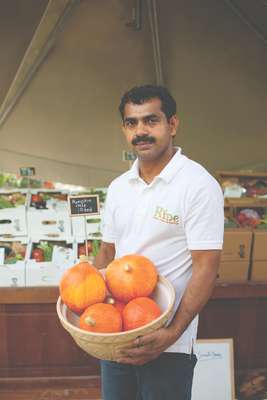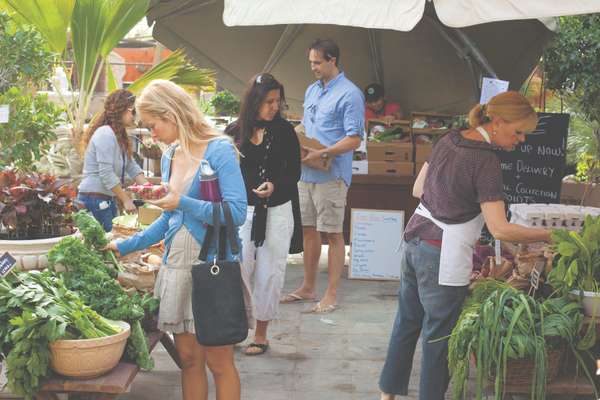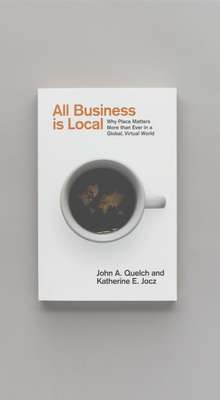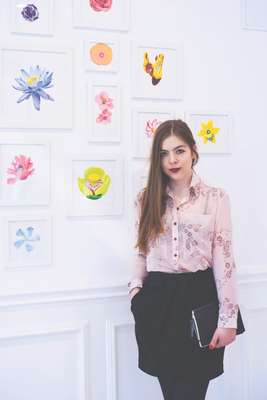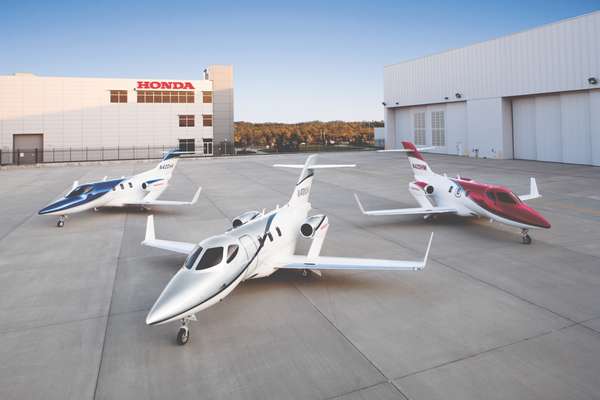 Customers can also make fund transfers, check accounts and pay bills through the app. The bank is planning to launch the technology on Android and BlackBerry this year. The aim is to roll it outworldwide, with Singapore acting as a hi-tech testing ground.
---
Local motion
Global — 
BOOK
Marketing books don't normally do it for us but this one comes alive through plenty of case studies and practical advice. Dean of the China Europe International Business School, John Quelch draws on his extensive experience to bring the local back to the heart of global strategy. Co-authored with Katherine Jocz, this book includes examples from the likes of Apple and AT&T.
---
Despite a recent pledge made by Italian ministers to cut their own wages by €1,300 a month, it still costs an estimated €1.6bn a year to run the parliament's lower-chamber alone – more than the UK,German, French and Spanish parliaments combined.
---
Plane dealing
Japan — 
BUSINESS JETS
With the global economy in a holding pattern of late, many C-suite executives have chosen commercial flights over a corporate jet. But as Japanese carmaker Honda Motor nears the final stage of flight tests in the US for its seven-seater aircraft, there's hope that the market for small planes is ready for a turnaround.
Sales of small business jets have hovered around 200 planes a year for the past three years, due to static demand in the US and Europe. But sales staff at Honda's North Carolina-based subsidiary have been fielding calls from China, Brazil and the Middle East and, with production planned after safety tests are completed in 2013, the firm already has more than 100 orders.
That partly explains Honda's confidence in projecting a 25 per cent grab of the global market, currently dominated by rivals Textron, which makes Cessna, and Brazil's Embraer. HondaJet's fuel efficiency and roomy interior – with the rare luxury of a toilet – may go some way to persuade the rich to pay a premium price of $4.5m (€3.4m).
---
More power to them
Taiwan — 
energy
A clutch of windswept fishing islands off western Taiwan will soon be connected to the mainland – via power cables under the sea. The first of its kind in Taiwan, the project will involve 350km of undersea cables at depths of up to 150m, transporting energy generated by wind turbines on the Penghu Islands.
Two Japanese firms – Sumitomo and J-Power Systems – have won a deal to install the cables, which form part of Taiwan's goal of transforming the Penghu Islands into model eco-societies.
---
Viva Las Vegas
USA — 
REGENERATION
For 22 months at the height of the financial crisis, Las Vegas had the highest foreclosure rate among US cities. But, while homeowners are still struggling, there's a bright spot. Tony Hsieh, CEO of online shoe retailer Zappos, is spearheading a project to revitalise the overlooked downtown business community and make it a hub to rival the Strip. Hsieh and his partners plan to invest $350m (€264m) and achieve residential density of at least 100 people per acre. Some $50m will go towards developing the school system and Zappos itself is moving thousands of employees to the neighbourhood's refurbished City Hall. Several startups have also committed to the scheme. Hsieh's project complements a city-led downtown development called Symphony Park, a pedestrian-friendly mix of housing, restaurants and shops that includes a Franky Gehry-designed brain disorder clinic.
---
On the make
Europe — 
MANUFACTURING
Former Eastern Bloc countries aren't known for their manufacturing excellence but this could all be about to change. As manufacturing in East Asia becomes less competitive, European companies are looking to bring jobs in the sector back to the continent.
"There's a winning combination of manufacturing tradition, craftsmanship and logistics," says Ekaterina Petukhova (pictured below), managing director and co-founder of Esper Group, a Russia-based consultancy specialising in ex-USSR and Eastern European markets. "The quality versus price ratio is very attractive when you look at growing labour costs elsewhere and facilities are great value at the moment. Benetton bought a factory in Nis last year for €3m – a fraction of its value."
Eastern European manufacturers are moving away from relying on the unstable economies of western Europe for demand, however, and are driving into Asia and Africa, reversing the traditional import-export flow.
With leading manufacturing countries such as Kazakhstan and Azerbaijan projected to grow at up to 14 per cent annually, especially in the luxury manufacturing sector, other countries are keen to follow suit.
---
The wealthiest lobby group in the US is ActBlue, with declared contributions of around $57.5m in the past 20 years, 99 per cent of which has gone to the Democrats. This is only the tip of the iceberg; donations made via ActBlue of less than $200 don't even need to be registered.
RESHORING
Bringing back manufacturing jobs to home nations is a hot political debate. Here's the argument in stats:
15-20%
The annual increase in Chinese wages
-11%
The cost of US factory labour in dollar terms since 2002
61%
US manufacturers considering reshoring
334,000
Increase in US manufacturing jobs in past two years