Culture / Global
Culture
Briefing
Films, books, music and our culture editor's monthly column.
Documentary
Bombay Beach
Director: Alma Har'el
Alma Har'el's striking debut is a heartfelt quirky documentary about the last gasps of the American dream – how does it work nowadays and what does it mean for the residents of California's Salton Sea? The pic successfully avoids overused hard-life clichés and delivers a tender story – through singing and dancing – of the lives of trailer park America. The film is also accompanied by some great tunes, courtesy of Beirut and Bob Dylan.
If you missed it on the big screen, Bombay Beach is now available on DVD with all well-needed extras: additional scenes, interviews with the director and editor, a choreographer commentary and the Beirut video.
Drama
Beauty
Director: Oliver Hermanus
South African director Oliver Hermanus's remit was bold – he wanted to explore the self-loathing of one respected conservative man. He also wanted to show this state of being through the context of a white and Afrikaans culture where double standards and a deep social unease pervade. Hermanus manages all of this masterfully with this provokingly-shot tale of the uncontrollable sexual desire and obsession felt by François (Deon Lotz) for the youthful good looks of Christian (Charlie Keegan). The film shows a coming of age in South African cinema – racism and the questioning of sexual repression are tackled in a mature filmic style that leaves viewers with a bleak but insightful impression.
Documentary
How to Re-establish a Vodka Empire
Director: Daniel Edelstyn
Edelstyn endeavors an ambitious journey to Ukraine to track down his Jewish roots after randomly stumbling upon his grandmother's forgotten letters and memoirs. Delving into his family's legacy, the filmmaker follows the life of Maroussia Zorokovich, who was born into a privileged Jewish family before the Bolshevik revolution but ended up penniless in Belfast. The result is an arthouse riches-to-rags story packed with dizzying animation and special effects. Plus vodka. Shiploads of it.
---
Folk
The Hit World of…Marthas & Arthurs
Marthas & Arthurs
Strings, trumpets, girl-boy call-and-response choruses, a sense of pastoral yearning and having your book of poetry stained by the butter drips from crumpets? It's not twee, promise. And, anyway, when was the last Belle & Sebastian record?
Electro
One Second of Love
Nite Jewel
Nite Jewel sounds a bit Drive-like; a tasteful, emotionally choked soundtrack to the street and motel-life of her native LA. And why not? It sounds gorgeous, veiled in the dry-ice of cascading synths, pegged by warm vents of '80s bass and kept contemporary by a soulful ice-sculpture of a female vocal. Far from an exercise in cool – but done with sang froid.
Fusion
Caravana Sereia Bloom
Céu
The young Paulista's output has been consistently cool and musically lithe, her chilled bossa is easy on the ear and this is by far her best work because it's grown some balls and some beats. Inspired by road trips from São Paulo to Recife, Caravana has a sense of onwards-optimism and beating the sun to the horizon – tropicália, too – all tempered by the usual sexiness.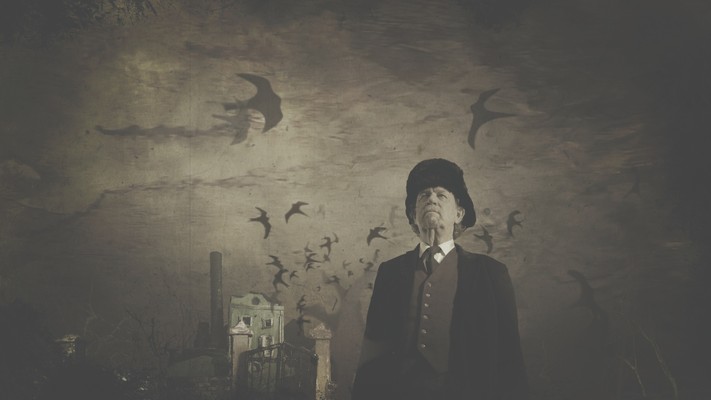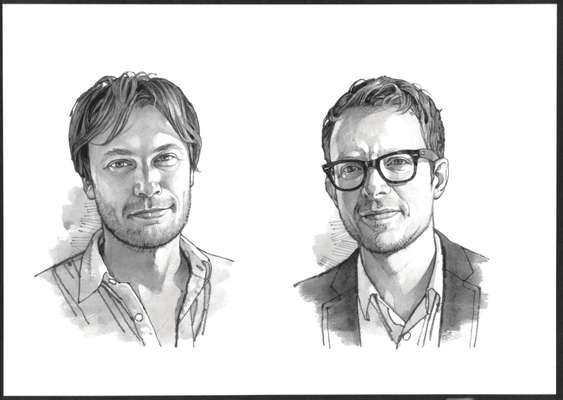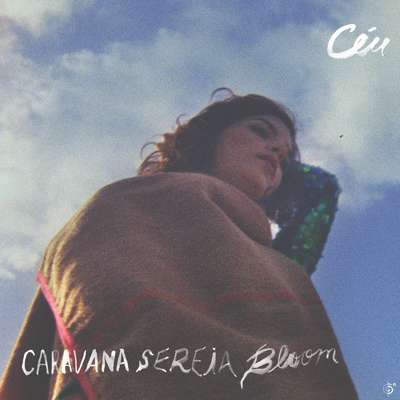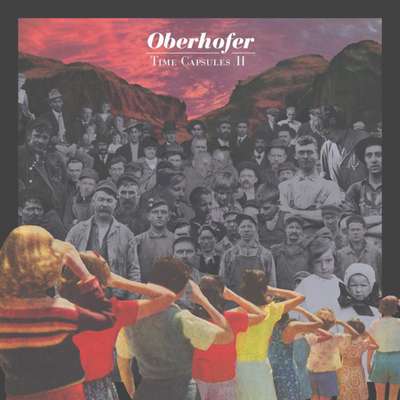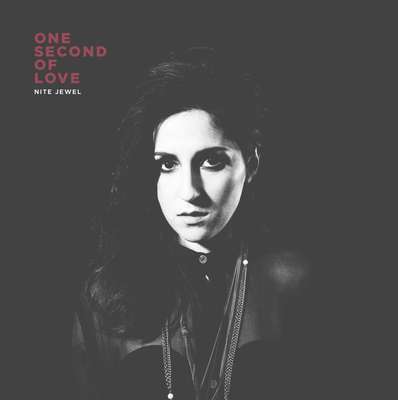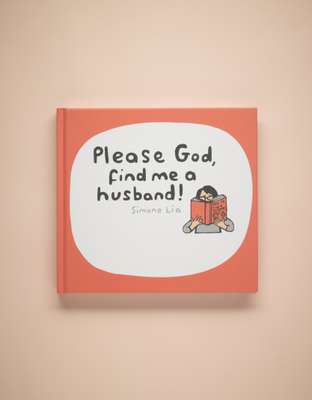 Rock
Time Capsules II
Oberhofer
The free and innocent feeling you get from Brad Oberhofer's classic fun-flavoured pop-rock debut (10 songs coming in at just under 40 minutes, too – praise be) is a thing he does on purpose. Oberhofer has spent his short career writing songs that are a titular time capsule of the inner five-year-old it's OK to embrace as a grown-up. A hooky, happy, major-chord hurrah!
---
Get your rocks off
Pulling off a deft bit of singing or playing a few notes on the sax can be a clever PR stunt for world leaders. But there are certain things to be avoided at all costs...
ROBERT BOUND
During the winter, PBS screened a blues night at the White House, a showcase to display how the precursor to rock and pop has influenced contemporary culture. The event featured three of the genre's stalwarts – BB King, Buddy Guy and Mick Jagger – doing pleasingly raucous renditions of standards. It got properly cool when the man that might have been the squarest in the room – the president, in suit and tie – took the mic from Mick to take the opening bars of "Sweet Home Chicago".
This gig in the East Room of the White House was just the sort of thing that could easily have got the spin doctors of the West Wing clammy-handling their BlackBerries and whispering "the president does not sing" into their Bluetooth ear-pieces. And he can hold a tune. Obama's got a kind of nerveless delivery punctuated by the winning presidential smile and some, "what, me?" mugging to the on-stage legends.
You're in safe hands with Barack: he's done it before. Earlier this year at a fundraiser at Harlem's Apollo Theater, he did a bit of Al Green's "Let's Stay Together" (which incidentally increased weekly sales of the 1971 song 490 per cent, according to Billboard). Further back, at a rally he slipped into Aretha Franklin's "Chain of Fools", and there's YouTube evidence showing the Crooner in Chief dabbling in Dionne Warwick.
And we know Obama isn't the first leader to get his music on. Bill Clinton's "Heartbreak Hotel" saxophone solo on Arsenio Hall's talk show in 1992 was a big PR success, doing in a few neat notes on a tenor sax what few stirring speeches could. And he went the whole hog with shades on indoors.
But performances by premiers can easily go wrong. Former cruiseship crooner Silvio Berlusconi's albums of saccharine love songs couldn't save him from becoming the former Italian prime minister. Berlusconi sang for Tony Blair, Vladimir Putin and George W Bush while they stayed at his Sardinian home. The precise magnitude of the cringe factor would surely have been unrivalled even by the bunga bunga parties for which that villa would later become notorious. And who can forget Boris Yeltsin's vodka-fuelled "chicken on a hot-tin roof" dance at a rock concert in Rostov?
Proving you have a heart by singing something with a little soul might be worth a million votes, but choose wisely, dear leader: don't try and be cooler than Keef or hotter than Beyoncé. And never, ever rap.
---
Anthropology
Wired for Culture
Mark Pagel
Anthropologist Mark Pagel charts the history of development of human culture from its humble tribal beginnings to the ever- growing intricacy of our great cities. It is often presumed that it is human beings' "inherent" traits of consciousness, language and superior intelligence that differentiate us from other animals. Pagel turns this overused and vague presumption on its head.
Following a collection of short stories, US-born Kesey has re-emerged in full-length fiction for his third novel. Pacazo picks up in Peru, telling the story of an American history teacher haunted by the murder of his wife. An ambling mystery laced with colourful observation and shrouded in paranoia, Pacazo's narrative will have you wondering why loss and depression suddenly seem so attractive.
Fiction
The Watch
Joydeep Roy-Bhattacharya
The catalyst for this thriller is the appearance of a single-veiled woman in an isolated base in Kandahar. As the camp descends into arguments over the outsider, a claustrophobic and exhilarating portrait of modern war emerges. Roy-Bhattacharya, who's famed for philosophically tinged work, takes inspiration from the myth of Antigone.
Oceonography
Moby-Duck
Donovan Hohn
The fact that 28,000 bath toys, yellow plastic ducks to be precise, tumbled out of a ship-wrecked container in 1992 is hardly enough of an event to warrant much attention now. However the whimsical allure of these familiar friends slowly bobbing their way across the Pacific proved irresistible for Donovan Hohn. The author maps the progress of various batches of the ducks with vivid, slightly obsessive narratives.
Bob Winrush is a "freight dog" commercial pilot who never asked what cargo was in the hold or walked away from a deal, until he did – and strange things started happening to his world. Winrush is halfway between an Elmore Leonard lounge-lizard and a Ballard type turned-on by his own undoing. Thorpe's thriller structure gives guts to a novel that's already dark, dense and the kind of black comedy you need to read by torchlight.
---
On the prowl
UK — 
GRAPHIC NOVEL
Simone Lia's book "Please God Find Me a Husband!" is not a guide outlining the do's and don'ts when looking for the significant other. Instead, it's a witty graphic-novel ride through her love expectations.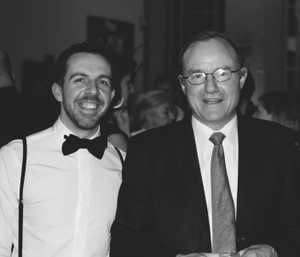 Q&A
Lewis Laney
Laurence King Publishing
London
100 Ideas that changed… Laurence King's slick series of art titles kicked off last year with books on fashion and architecture. With the latest additions (on film and graphic design) coming out this month, the publisher is also working on a photography instalment, due this autumn.
How did you come up with the series? The idea grew organically in-house. Each title is dealt with by a different commissioning editor, depending on their own interests, and from there we recruit writers, either from our existing pool or by contacting reputable experts in the specific area we think would do the idea justice.
Tell us more about the design of the books. Angus Hyland of Pentagram came up with the original design idea – each cover features chapter exerts designed to engage and catch a reader's attention. The beauty of the books is that they're collectible and suitable for anyone interested in the subject, from students to laymen.
laurenceking.com