Defence / Global
Defence
Briefing
Boom time for South Korea's military spending, plus the defence love-in between America and the UAE.
Still spending
Israel — 
BUDGET
After protests about the cost of living late last year, Israel's finance ministry resolved to rein in defence spending and prioritise social projects. So it came as a surprise when PM Benjamin Netanyahu (below) overruled his finance chiefs and increased the 2012 defence budget by 6 per cent to around €10.8bn, blaming the threat of war with Iran and instability in several Arab states.
---
Boom time
South Korea —
MILITARY
Despite a global downturn forcing many countries to slash their defence budgets, South Korea's defence industry is enjoying a remarkable boom. Korean firms exported €1.8bn in defence kit in 2011 – overtaking France, Germany and the UK – and the government expects sales to reach more than €7.5bn within the next few years.
What makes this growth story even more remarkable is that Korea had no hi-tech defence industry to speak of until recently. Defence technology is one of the toughest sectors in which to play catch-up – Russia and the US dominate the global market. However, Korea's prioritisation of technology and industry – which has already garnered a lead in consumer electronics and shipbuilding – has also now fostered a world-class defence sector.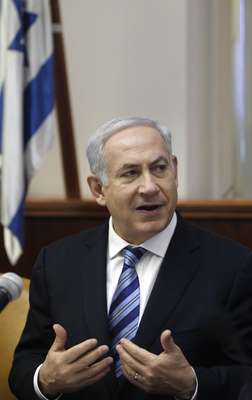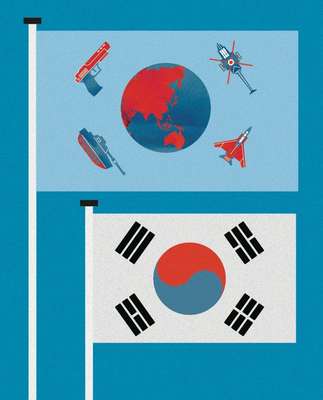 The growing economies of Southeast Asia represent the best early opportunities for South Korean defence exporters, according to Tim Huxley, the executive director of iiss-Asia. "Korea is well thought of in Southeast Asia. It's not seen as a threat and it's seen as industrially advanced and as having a defence industry that's highly competent," he says. "There are certainly opportunities for cooperation with Indonesia, the Philippines and Malaysia." The Koreans and Indonesians are also developing a new fighter jet, with Turkey and the uae also interested. However, to achieve larger sales, the Koreans will need to crack the bigger export markets in Europe and the US.
---
South Korea's top capabilities
T-50 Golden Eagle (Korean Aerospace Industries): supersonic jet trainer that can also be configured as a weaponised fighter aircraft.
Surion (KAI): newly developed utility helicopter. KAI is also planning an attack helicopter variant.
KDX-III destroyers (Hyundai Heavy Industries): Hyundai has built three of the advanced missile defence ships for the Republic of Korea Navy.
---
Already a long-time US ally, the UAE is now more important to Washington than ever following the US's withdrawal from Iraq in 2011. Abu Dhabi has underlined that status still further by becoming the first ever foreign customer for an advanced new US missile defence system called THAAD (or Terminal High Altitude Area Defence). For €2.6bn the UAE will receive two THAAD batteries, two radar systems and 96 missile interceptors, whose unstated purpose is to destroy any incoming ballistic missiles fired by Iran. As well as protecting the UAE, the THAAD system will shield the 23,000 US troops based in the Emirates whom Tehran could potentially target.
---
For the world's foremost military alliance, Nato has remarkably little equipment to call its own, relying instead on the assets of its 28 members. However, Nato took an important step towards operational independence earlier this year when it acquired five RQ-4 Global Hawk unmanned air systems (worth €26m each) from Northrop Grumman. The Global Hawks will give Nato a potent aerial surveillance capability, and add to a small but growing inventory of Nato-owned kit. The deal could also be a glimpse into the alliance's future: as the defence budgets of individual members fall, they may look to stick Nato badges on jointly owned gear that they can't afford alone.
---
Saudi's China tie
Saudi Arabia — 
ARMS
The ink had barely dried on a €22bn megadeal for US military equipment, comprising 84 new F-15 jets and other weaponry, when Saudi Arabia signed a raft of agreements with visiting Chinese premier Wen Jiabao aimed at increasing trade and security ties. While the Saudis have some interest in buying Chinese military equipment, the flow of goods will be mainly in the other direction, with Beijing having imported over €45bn in Saudi oil in 2011 alone. However, the US may look positively on Riyadh's warming ties with China; a dependence on Saudi energy gives the Kingdom leverage over China in the international arena, something the US lacks.
---
Nato's parliamentary assembly is supposed to act as a link between the alliance and individual parliaments. Since the end of the Cold War it has sought a broader mandate, engaging with Nato's new members in Central and Eastern Europe.