Design/Architecture / Global
Design/Architecture
Briefing
New packaging, new buildings, books,and bikes, plus our design editor stays up all night to find out whether the 24-hour city was ever a good idea.
24-hour hangover
Is the city that never sleeps really such a fun place in this day and age?
BY HUGO MACDONALD
It was not so long ago that the pinnacle of urban glamour was the city that never sleeps. New York, London, Tokyo – these cities boasted 24-hour lifestyles and the world looked on in envy. They promised thrilling experiences: do your laundry at 03.00, have a meal at 04.00 and buy the morning after pill from your all-night pharmacy before you go to bed. Who needs sleep when there's hedonistic decadence on tap? Describing a city as "sleepy" in the 1990s implied it was lazy and boring.
But times have changed. I ventured out in the smallest hours in London recently and stopped at a former haven of night creatures, selling a full English breakfast 24 hours. It was still open but filthy, empty and staffed by two young women who looked tired and miserable. I wouldn't have eaten as much as a crispy bacon rasher from that kitchen. It was a very different place from the social throng where staff would fight over the night shifts because they were more fun and the tips more generous.
Job, pay and public spending cuts have rendered the 24/7 city a rather hollow, dirty place that's run out of money to keep exciting, clean and full. This year I've visited a string of cities in Europe that never made it into the 24/7 gang – Köln, Zürich, Rome, Stockholm, Budapest and Helsinki. In each of these cities things shut and the population abides by rules that seem archaic in everything from rubbish disposal to noise pollution. Drag a wheeled suitcase along the cobbled streets of Zürich at 22.00 and you might as well be followed by a brass band.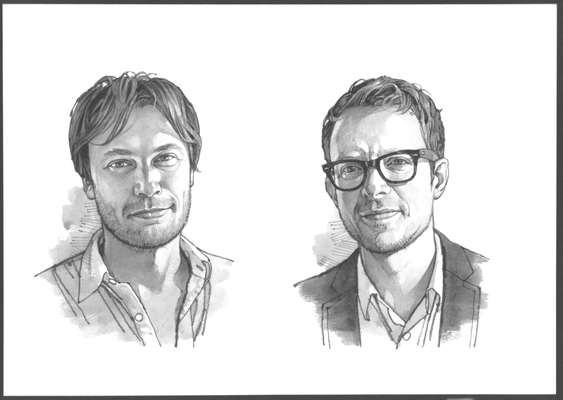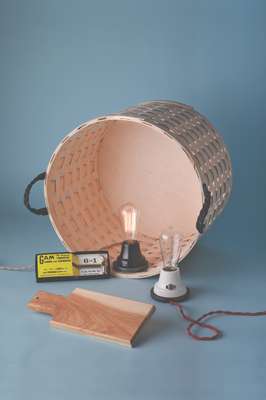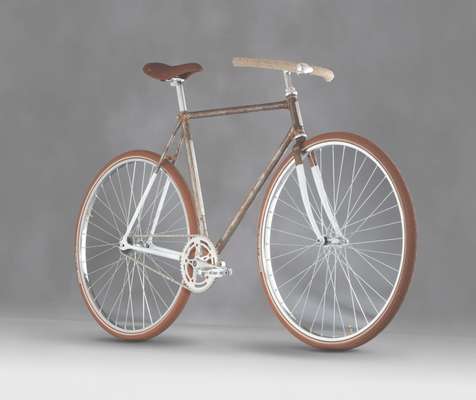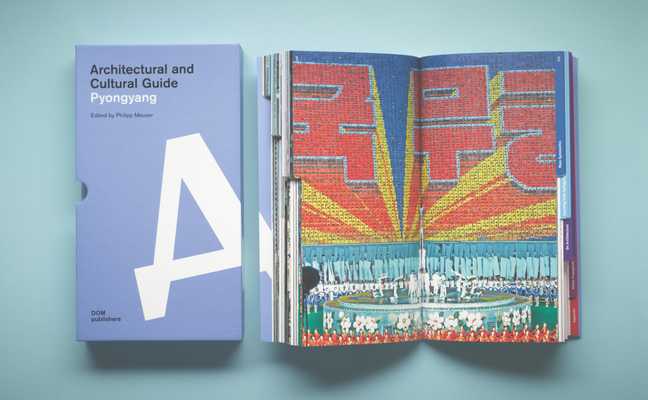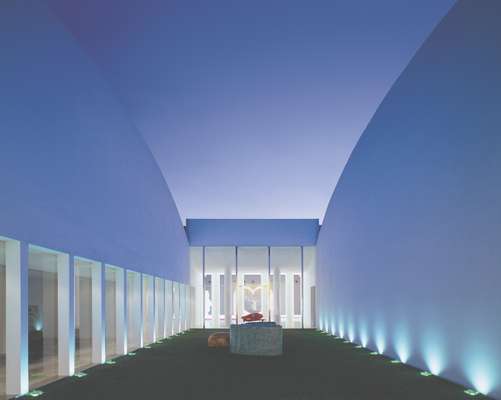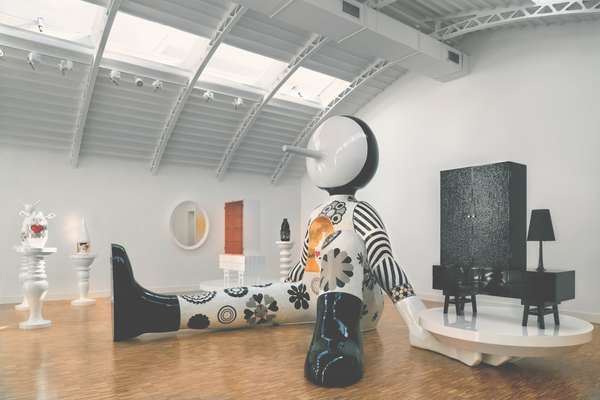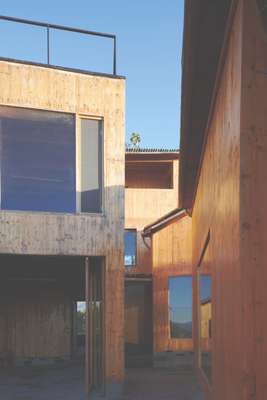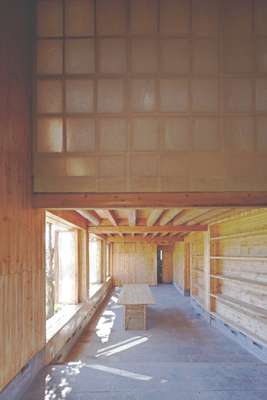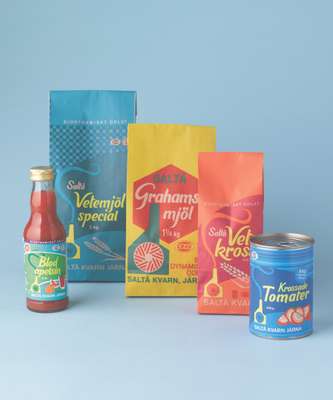 Beyond the mild panic of not being able to find a barber on a Monday, these sleepy cities are models of civic charm. There's a sense of self-preservation and dignity that comes with closing the bar, switching the lights off and pulling down the shutters. Whoever did laundry in the middle of the night anyway?
---
Through the mill
Sweden — 
PACKAGING
The original packaging of Saltå Kvarn was by Arne Klingborg, a painter. Since 1964, Saltå Kvarn has produced biodynamic flour at its mill in Saltå, 50km south of Stockholm. In 2003, when the company started also selling organic produce, designer Karin Huber revamped the packets but kept Klingborg's mill motif. toh
saltakvarn.se
---
Bespoke spokes
Parma — 
BIKE
Started last year by three cycling enthusiasts in Parma, Italia Veloce takes a page from the country's tailors, building each bike from the ground up by hand and letting riders select everything from seats to spokes to ensure a good fit. Its four models are made with hand-welded steel frames and can be paired with the brand's patented arrow handlebar.
italiaveloce.it
---
Book corner
Pyongyang — 
GUIDE
This insightful tome on North Korea's capital, Pyongyang – Architectural and Cultural Guide by Philipp Meuser, comes in two volumes. The first is a profile of more than 100 buildings using pictures and words provided by the Pyongyang Foreign Languages Publishing House. The second book places all this information in a critical social and cultural context, sensitively highlighting the disparity between what image the communist regime is happy to disseminate and what the reality is like. And who could ever tire of giant pictures of mass gymnastics?
dom-publishers.com
---
Out on the tiles
Italy — 
BISAZZA FOUNDATION
On 8 June a 6,000 sq m cultural space will open at Bisazza's HQ in Montecchio Maggiore near Vicenza. The Bisazza Foundation is a stunning ode to the family mosaic company's creative past, showcasing, under one roof, each of the collaborations that it has commissioned for the Salone del Mobile over the years. The space has been designed by Italian architect Carlo Dal Bianco with subtle references to Palladio, whose villas pepper the local landscape. The Foundation will also host seasonal exhibitions, the first of which is John Pawson's Plain Space and the British architect will design an installation in celebration of the Foundation's ribbon-cutting.
fondazionebisazza.it
---
Paper village
China — 
MUSEUM
Chinese practice Trace Architecture Office (TAO) has recently completed this charming series of slanted roof, single-storey timber huts in the Yunnan province of China. It is in fact a handcrafted paper museum situated next to Xinzhuang village, which has a long tradition of artisanal paper. The houses in the village where paper is made will also open their doors to visitors so the process can be seen in action and hence the museum was designed as a mini village. Using local materials – volcanic stone, timber and bamboo – TAO also enlisted the help of local craftsmen in the museum's construction. In addition to rooms charting the history and craft of the local tradition, the interconnecting space is home to a small bookstore and café.
t-a-o.cn
---
American idols
Portland — 
SHOP STOCK
Perhaps best known for its period light fixtures, Schoolhouse Electric has grown to encompass a whole range of household products. Operating from a century-old warehouse in Portland, Oregon (with a new shop in New York), Schoolhouse's iconic lighting and home goods embody a uniquely American aesthetic. Looks aside, the company's founder Brian Faherty sees practicality as a key value in the brand's products. "An object is measured in its use. Beauty is a virtue but not a substitute for functionality."
schoolhouseelectric.com
---
White ash basket: Hand woven from Appalachian white ash harvested in New England.  
Ion lamp: With its industrial cast-iron base, this porcelain lamp comes with an old-fashioned red twisted cord and an incandescent bulb.
Hammer screwdriver combination tool: Five-in-one combination tool crafted for Schoolhouse in Pennsylvania.  
Reclaimed hickory cutting board: Repurposed from richly grained slabs of American hickory, an ideal serving piece for canapés.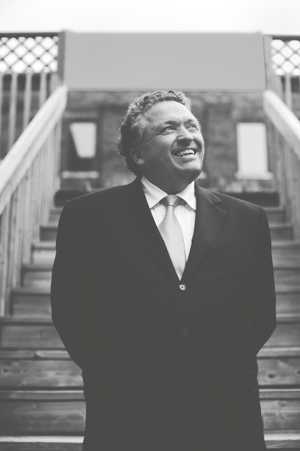 Q&A
Bruce Mau
Designer
Chicago
Designer Bruce Mau launched his Massive Change educational project in 2004 as a book and travelling exhibition on design and its capacity for social change. Last November, Mau launched his first 24 Hours to Massive Change Workshop, a weekend-long forum staged in Brisbane, Australia.
What's the forum's message? Design is leadership. Design is the ability to envision a future and then systematically execute that vision. Leadership is much the same thing.
What do participants learn? People start to see the power of design to shape the world and they can, in a really short amount of time, develop concepts and strategies for solving problems in a new way. brucemaudesign.com