Tadich Grill / San Francisco
Fisherman's friend
Tadich Grill is a San Francisco institution, serving traditional seafood dishes and a large helping of nostalgia.
At the Tadich Grill in San Francisco, tradition is king. Founded in 1849, serving rice custard since the 1920s and having a loyal staff of 36 (a Croatian called Tony Vrcic has been waiting tables since 1982) why would the Tadich change anything if its 110 seats are always full?
The oldest restaurant in San Francisco, Tadich is a classic American dining room. There are seven mahogany booths where solicitous waiters wearing white jackets serve seafood dishes. In the centre, swivel chairs are stationed around a long bar. Tadich started out on a wharf as a coffee stand run by three Croatian immigrants and has since moved eight times. Some of these location changes were obligatory, caused by building projects that took over their space or earthquakes that left the premises in a bad state. It has been in its current building, a former bank in the heart of the financial district, since 1967. The restaurant is now run by Mike Buich whose grandfather bought it from its former proprietor, John Tadich, in 1928. That's a lot of history.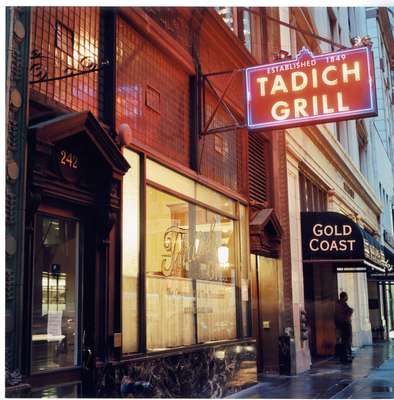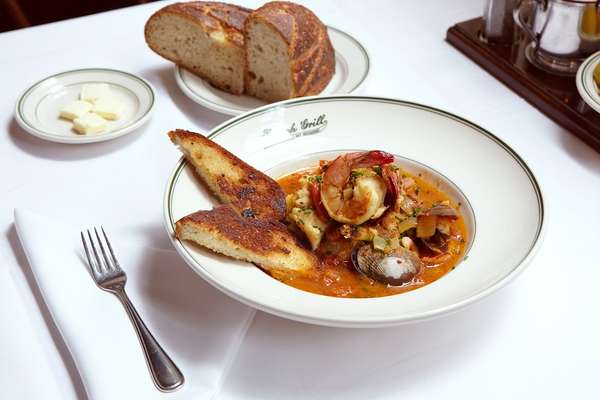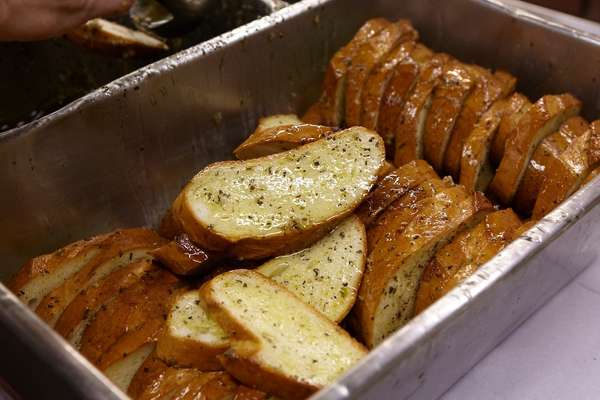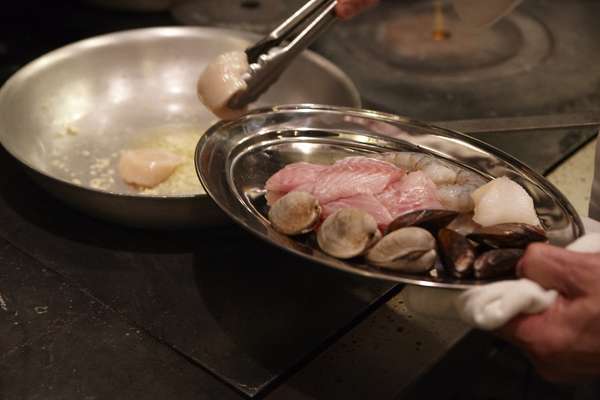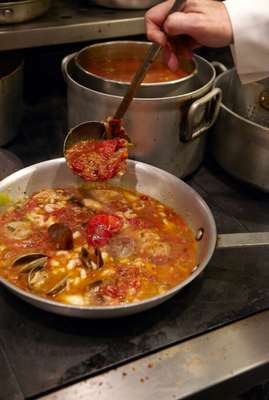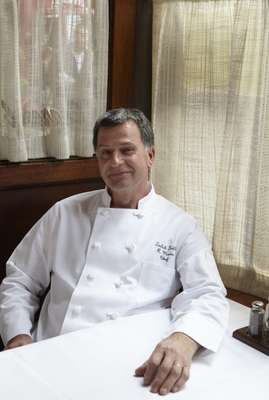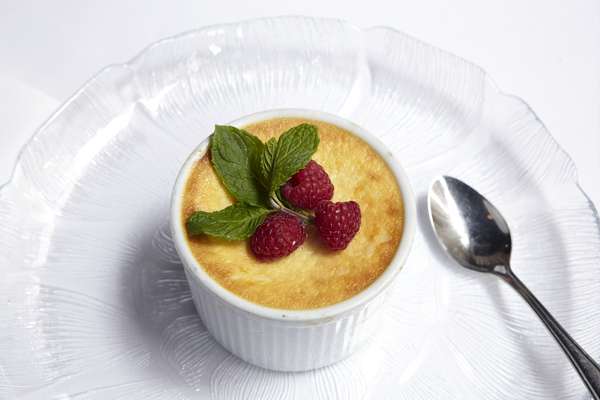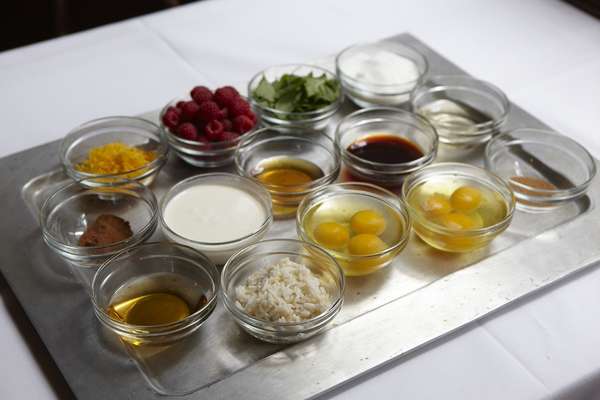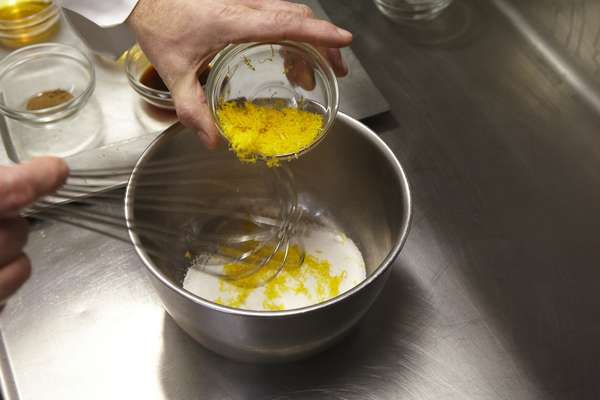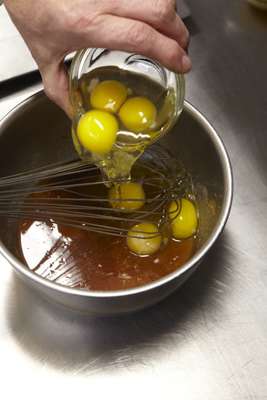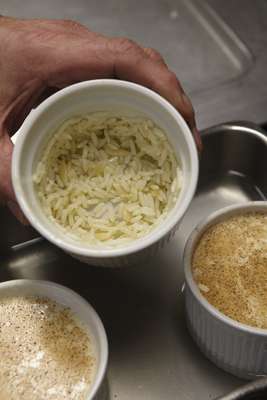 Tadich is famous for its cioppino, a seafood stew that is said to have been invented in San Francisco during the 19th century when fishermen combined their catches of the day in a pot. The restaurant now serves approximately 32,000 bowls of it a year. Although its recipe may look complicated (owing to the long list of ingredients), it's a cinch to prepare. The sauce takes the most time as it must be left to simmer for two to four hours and stirred frequently, until it has reduced and thickened. But the seafood is quick and easy to cook.
"I'll challenge anyone to have a better cioppino in San Francisco," says manager Rick Powers. He considers the Tadich version superior owing to its thick vegetable sauce and the substantial portions of seafood. You can vary the type of fish and shellfish in the dish – swordfish and halibut also work well.
Head chef Rajko Marin, who moved to the US from Zadar, Croatia, in 1981 and previously worked on Yugoslavian cruise ships, sources his fish for the cioppino and other dishes from two suppliers that he calls each morning to make his order. All the produce is local and the sauce is made daily in an enormous steam kettle. Various chefs have honed the recipe over the years and Marin has taken care to ensure that the seasoning – including paprika and chilli sauce – is not overpowering. "My philosophy with seafood is that I want to taste it," he says.
Another celebrated dish at the restaurant is its rice pudding which has a distinguished lineage. "I know my grandfather and his brothers were making it," says Buich. Although Marin uses regular white rice, the results are never less than special. Robert Hass, the former US poet laureate, once recommended it on the radio after novelist Patrick O'Brian complained that there was no "decent pudding" in America.
Marin is in charge of a wide menu offering over 90 items, many of which are local catches including sanddabs (a flatfish) and Dungeness crab, and he comes up with 12 specials daily. "At least half of this menu goes back 100 years," says Buich, to around the time his grandfather took over the restaurant. "The most frequent comment I get from customers is, 'please don't change anything.'"
tadichgrill.com
Recipe 01
Cioppino
(Serves 8)
1 cup chopped celery
4 tbsp olive oil
3 chopped shallots
1 pinch saffron, red pepper flakes and oregano
1 pinch chopped fresh parsley
1 cup diced tomato
4 tbsp tomato paste
1 tbsp chopped garlic
1 tbsp paprika
1 tbsp sweet chilli sauce
6 roma tomatoes drizzled with olive oil and roasted in the oven
5 chopped basil leaves
4 cups of onion, celery, red and yellow pepper, leek
240ml white wine
2.3l juice leftover from the steamed clams
Seafood
85g Dungeness (or other) crab
85g shrimp
3 jumbo prawns
4 scallops
4 clams
8 mussels
450g red snapper
450g bass or grouper
The method
In a saucepan melt oil and butter. Add the onion and sauté until softened but not browned. Add the celery, peppers and leek. Cook for about 5 minutes.
Add the roasted tomatoes, tomato paste, chopped garlic, saffron, red pepper flakes, paprika, clam juice, sweet chili sauce, chopped basil and oregano.
Simmer for at least 1 hour.
Place a large soup pot over high heat. Add olive oil and butter, then the garlic and sauté for about 10 seconds, until aromatic. Add the clams, mussels, jumbo prawns, scallops, red snapper and bass or grouper and sauté with white wine and cook for 4 to 7 minutes, until clams and mussels open up.
Add the sauce, crab and shrimp, and stir well, cover the pot and cook for 7 minutes over low heat. Serve with a sprinkling of parsley.
Recipe 02
Custard rice pudding
Serves 4-6
6 eggs
2 ½ cups white rice, cooked
2 tbs orange zest
½ tbs cinnamon
1 tbs nutmeg
1 cup sugar
5 tbs vanilla syrup
½ cup marsala wine
4 cups cream
2 tbs honey
5 tbs vanilla extract
The method
Preheat the oven to 170C. Butter ramekins and line with cooked white rice.
In a bowl combine all the other ingredients and whisk until mixed well.
Pour the ingredients into the ramekins and sprinkle the tops of the mixture with vanilla syrup and cinnamon.
Bake for 35-40 minutes until the pudding is set. Remove from oven and allow it to cool at room temperature. Serve chilled with a sprinkle of cinnamon.