Carlos Dada / El Salvador
Free spirited
El Salvador's 'El Faro' media firm had humble beginnings. Fast forward 15 years, however, and the mainly online news outlet has become one of Central America's most important indie voices. Monocle meets founder Carlos Dada.
"No one earned a single cent during the first seven years of El Faro. Back then we relied on university students and volunteer contributors until we secured the funding to actually hire anyone. Today, El Faro is nearly 15 years old with a staff of 12 reporters, two editors and a multimedia team handling audio and video projects. It's a small crew and everyone performs well beyond their 'official' job descriptions.
I wrote most of El Faro's content when we first began and I still do some reporting – though far less than I'd like. Much of my days are now spent in meetings: discussing stories and ideas with my newsroom, talking to potential leads and sources and handling 'damage control' duties when stories don't work out.
We post 15 to 20 stories each week along with op-ed columns from leading Latin American academics and intellectuals. El Faro pieces are long-form and investigative in nature, tackling issues such as poverty and violence and demanding accountability from our national institutions. Mostly we focus on impunity, because we believe this is the root cause of most of El Salvador's problems. And we are independent of political or ideological interests. Before El Faro, Salvadorans were not used to reading media that could be critical of any politicians, any political party.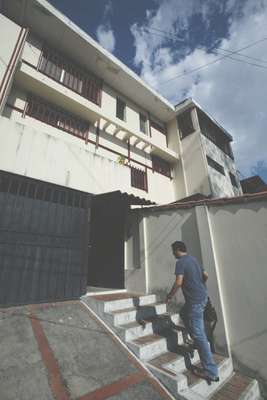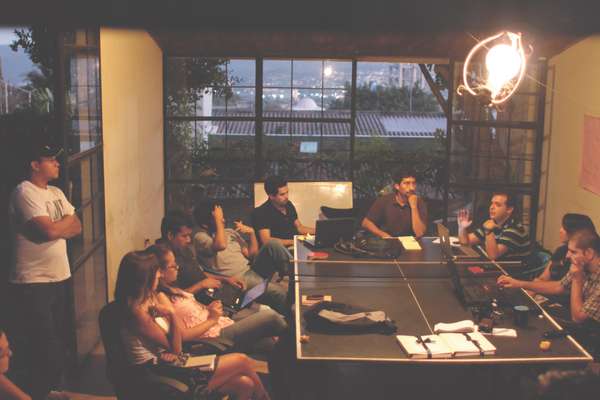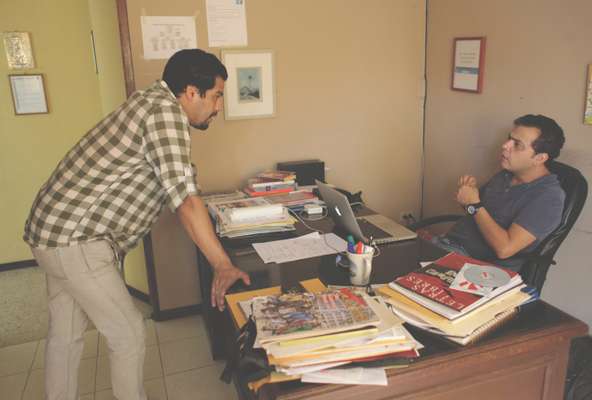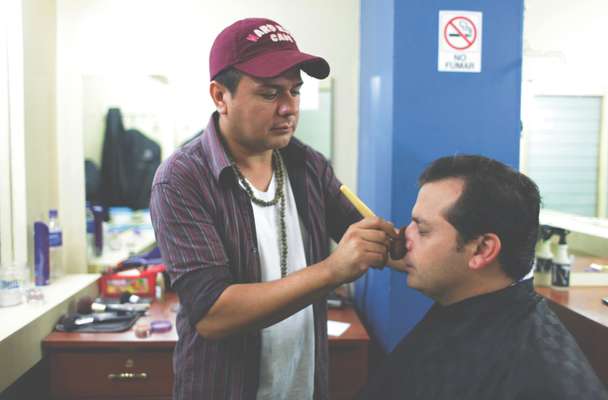 My generation is the media's first to develop after El Salvador's civil war, which lasted from 1980 to 1992. During the war I lived in exile in Mexico City where I studied at the Universidad Iberoamericana and worked as a radio sports announcer and at a newspaper. There's a far more vital journalistic tradition in Mexico than El Salvador – with deeply experienced professionals who teach and guide younger talent. Today, this is a key part of El Faro's own mission and many of our former reporters fill newsrooms across the country.
In 1997 I came back to El Salvador and worked both at a television station and as a special correspondent for La Prensa Grafica, one of our two major dailies. I balanced this with founding El Faro in 1998, my full-time career from 2005. Many of my colleagues had also returned from abroad, which injected new blood and a fresh perspective into the newsroom. Our world view is really the first to not be defined by the ideological baggage of war. We cannot, however, escape its legacy. One of El Faro's most important achievements was my exclusive 2010 interview with Álvaro Saravia, the ringleader in the 1980 assassination of Archbishop Óscar Romero – an outspoken government critic whose murder symbolised civil war-era repression.
El Faro's staff is made up of Salvadorans and foreigners. Much of what we cover takes place outside the country – home to 25 per cent of our readership. Most foreign news centres on Central America; we're the first independent online media outlet there.
I reported from Honduras during the 2009 presidential coup. I also secured an early interview with Julian Assange and El Faro was one the first Latin American media sources to publish WikiLeaks fully translated into Spanish. In 2007 we embarked on our first wide-scale, multinational reporting project – a two year-long exposé on undocumented migration from Central America to the US, called En el Camino, based from a temporary bureau in Mexico City, also producing a book and a documentary. We're now working on a second series looking at the role of violence in Central America.
This spring we will host our third Central American Forum on Journalism. Last year's forum highlight was a live interview with Salvadoran President Mauricio Funes, a former cnn en Español correspondent who almost never speaks to the press.
While there's no 'average' working day for me, I usually wake up early and check emails to tackle any urgent editorial needs while still at home. I'm often in the office until 23.00. No one at El Faro has enough personal time and I don't really have a social life – you might say travelling has become my social life. I'm on the road at least once or twice a month representing El Faro.
El Salvador has one of the highest murder rates in the world and the nature of El Faro's work makes us a logical target for violence. We are concerned, of course, but I wouldn't say we're alarmed. There have been a few threats, but we don't live in fear. Plus, our international visibility makes our work safer."
Carlos Dada's CV
1970: Born in Leuven, Belgium, to Salvadoran parents studying in Europe   
1977: Returns home   
1980: Moves to Mexico City during civil war   
1990-1997: Studies at the Universidad Iberoamericana, Mexico City   
1997: Returns to El Salvador, becomes head of international department at Teleprensa news station   
1998: Establishes El Faro with Jorge Siman   
2005: Makes El Faro his full-time occupation   
2011: Dada awarded Maria Moors Cabot Prize from Columbia University