George Town / Penang
George Town
If you're an entrepreneur looking for a renovation project then George Town has plenty of dilapidated charm and shop-houses waiting for new owners. Adding to its draw, part of the city has been declared a world heritage site.
Whiffs of nostalgia for a bygone colonial era sweep through the streets of George Town, the capital of Malaysian island, Penang. The combination of fixed leases, which slowed urban development here, and the grand, British-influenced manors and Chinese-style shop-houses make this one of the few remaining Asian cities that retains that old-world charm.
But times are changing in George Town. Rent control was repealed in 2000 and four years ago, Unesco listed one part of the city a world heritage site under the (rather uncharming) name The Core Zone. It's a move that thankfully keeps the bulldozers and big-time developers out and welcomes independent entrepreneurs.
Sydneysider Narelle McMurtrie opened the popular multicultural (read café-cum-gallery-restaurant-shop and concert-venue) China House in two restored shop-houses on Victoria Street late last year. "It was a gamble whether it would work or not. Penang is still just starting to happen," she says.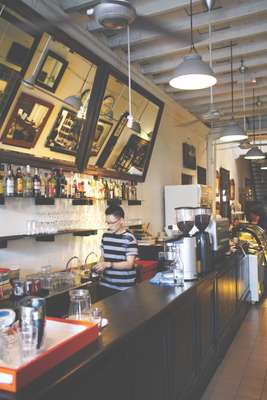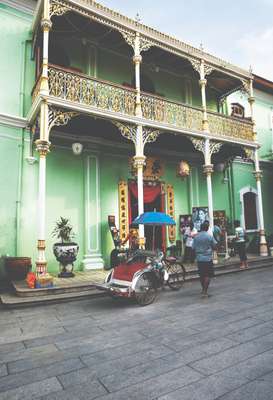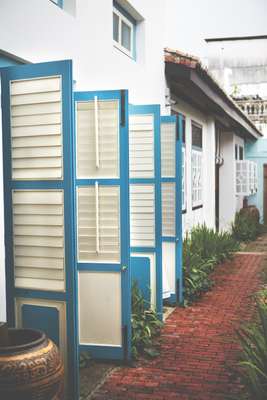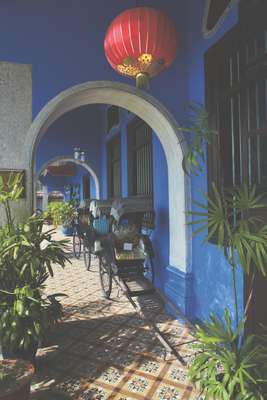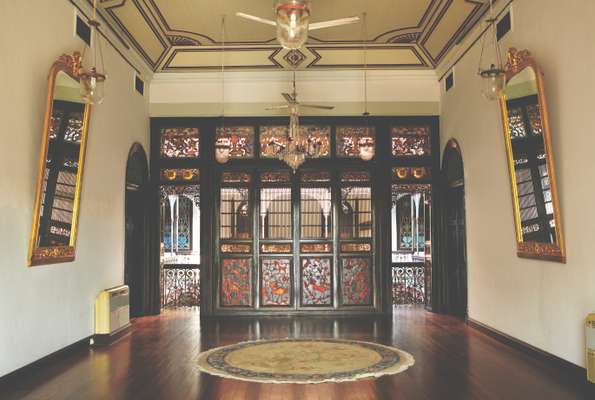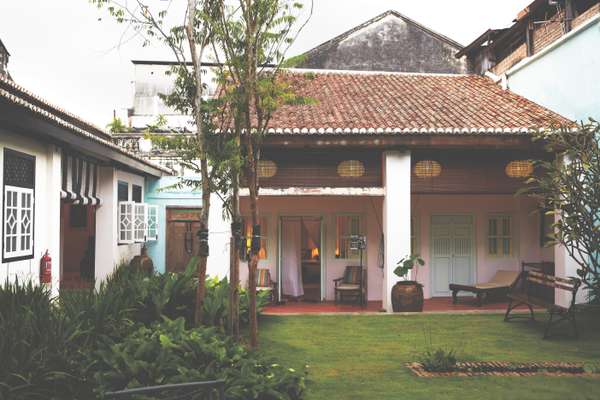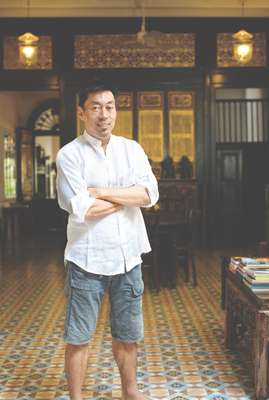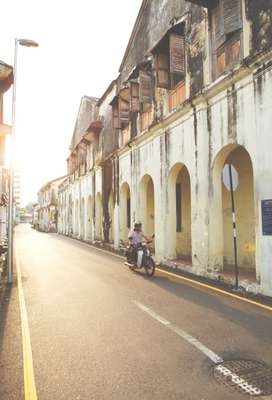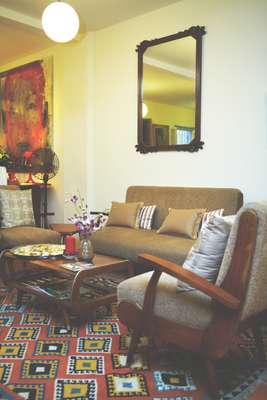 Across The Core Zone, people like McMurtrie are hedging their bets on the neighbourhood, restoring it to its former glory, house by house. Whether they invest millions in turning old buildings into boutique hotels or open cafés on shoestring budgets, it's working. Even better – there is plenty of room for more businesses and residents to move in.
---
Muntri Mews
77 Muntri Street,
+ 604 263 5125,
muntrimews.com Restored and run by Christopher Ong, a native of George Town who returned after having worked as an investment banker in Australia, Muntri Mews is a delightful two-storey building formerly used as stables by his great-grandfather. Today, Ong services nine medium-sized rooms here. Guests have coffee in the downstairs restaurant or on the terrace. Ong is due to open two more boutique properties in the neighbourhood this spring.
Lovelane
23 Love Lane,
+ 604 262 1323,
23lovelane.com Lovelane, the latest addition to The Core Zone's great mix of small hotels, is housed in a 100-year-old building. It has been lovingly restored into 10 suites, all designed in different styles, ranging from Straits Eclectic to Anglo-Indian, and kitted out with vintage furniture. Though it opened only at the end of last year, Lovelane already runs a full house.
Blue Mansion
14 Leith Street,
+ 604 262 0006,
cheongfatttzemansion.com
Laurence Loh,
+ 604 227 0076, lla.com.my
Penang-ite and architect Laurence Loh drove past the rundown Cheong Fatt Tze Blue Mansion, an Anglo-Chinese courtyard building from 1888, and said to himself, "Oh no, this place is going to take my life". Twenty-two years later, Loh has restored the building to its original cobalt blue self, replete with 16 rooms (where guests can stay), floor tiles from Stoke-on-Trent in the UK, Scottish cast-iron works, Art Nouveau stained glass and Chinese cut-and-paste porcelain work. The tycoon Cheong had built houses all over Asia but the Blue Mansion is his most lavish. Loh is the person to call if you want expert help restoring a property in The Core Zone.
Teksen Restaurant
18-20 Carnarvon Street,
+ 601 249 394 24
With its rich mix of cultures it's no surprise Penang is a foodie heaven. In The Core Zone you'll find everything from Indian to Chinese to Malay to European-inspired cuisine. A favourite restaurant among locals is Teksen, which serves up a mean double-roasted pork with rice. It's always packed for lunch so get there early. Closed Tuesdays.
China House
153-155 Beach Street
and 183B Victoria Street,
+ 604 263 7299,
With a dessert and cake menu that has people lining up for more, China House also serves western-style dishes influenced by Asian cuisine. The cosy settings, including the upstairs gallery showing emerging regional artists and the reading room stocked with second-hand books, are as welcoming as the staff. A courtyard café and a homeware shop are opening here soon.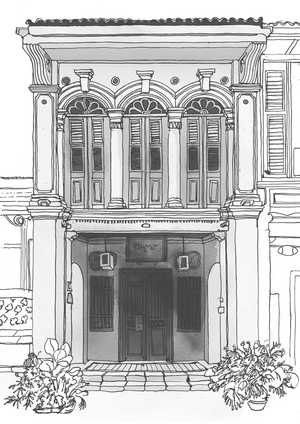 The Core Zone is a jumble of George Town's distinct Straits Eclectic architecture – a blend of Chinese, Malay and European styles – and the odd Art Deco and 1960s modernist buildings. Walking from Little India where street vendors hawk the latest Bollywood blockbusters, to the quieter Armenia Street where contemporary galleries are setting up shop, you'll stumble upon colourful shop-houses next to dilapidated ones. Many of these two-storey buildings are just a few metres wide (they used to be taxed according to width) but often stretch 60m long. Inside the elegant English-style manors are open courtyards and high ceilings – most with fans purring overhead.
Buying a property in George Town is simple but completing the purchase may take up to three months. The buyer is advised to hire an experienced solicitor to handle the transaction. A foreign buyer must obtain a Purchase Agreement, which the solicitor organises, before buying. The property must be for residential purposes only and cost more than MYR500,000 (€125,000). Renovations of residences in The Core Zone must comply with rules set by the Building Department for Heritage, which can be reached on
+ 604 259 2009.
Heritage property in The Core Zone:
MYR700-MYR1,000
(€175-€250) per sq ft
Fully restored two-storey shop-house (three bedrooms): MYR2-2.5m (€500,000-€625,000)
Pen Properties, 163-F-3 & F, Wisma Sri Perak, Perak Road, + 604 228 3313, penang-properties.com.my
Maximum 3 per cent of the purchase price.
The local
Christopher Ong
Hotelier and entrepreneur
"George Town is like a grand old lady that doesn't need to change much but may need a bit more make-up, a bit of nip tuck."