Travel edits / Global
Monocle travel guide
Monocle island-hops to the Maldives, visits a Stockholm restaurant with no menu and finds the best coffees from New Zealand to San Francisco.
Qatar Airways' recently unveiled lounge at Heathrow's Terminal 4 looks more like the lobby of a boutique hotel than an airport facility. It's the only dedicated lounge for first class and business travellers outside Qatar's premium Doha lounge. This relaxing mezzanine is decorated with Arabic calligraphy, mosaics and fretwork on the walls inspired by the Museum of Islamic Art in Qatar. Head to the brasserie at the end of the room and order à la carte or try the fresh tabbouleh and chicken kebabs at the delicatessen. And if you're afraid of flying, visit the Martini bar where Italian bartenders* will mix you a dry or dirty one.
Footnote:
The lounge is staffed with 20 international employees who speak 10 different languages, making sure all travellers have their requests met.
qatarairways.com
---
Adding to Auckland's top-notch coffee culture, the Kokako organic café and roaster recently opened at a 1930s building that was home to NZPost for decades. Managing director Mike Murphy teamed up with designer Chris Stevens to create the interior, which seats up to 60 customers. Besides thick lattes and rich espressos brewed on a bespoke cream-coloured La San Marco machine, the 12-member staff also serves a range of sweet slices and loaves, baked at Kokako's second site just five minutes' drive away.
kokako.co.nz
---
Overlooking Plaza Armenia, one of Buenos Aires' most fashionable squares, Fornería is a bar-restaurant modelled on the traditional Italian cantinas that appeared with an immigrant wave in the 1950s. The simple design includes exposed-brick walls, chequered floors and wide windows that set it apart from the chorus of other Mediterranean restaurants in town. Open for breakfast on the sunny pavement and late night snacks on the terrace overlooking the square, chef Daniel López's menu is classic Italian. From thin-crust pizzas cooked in the wood-fired oven, to home-made spinach ravioli and Milanesa a la Napolitana. "The essence of Fornería is to create a place you can go and eat everyday without worrying about dressing up," says manager Gabriela Mancini.
forneria.com.ar
---
Anything new by Maurice Terzini and Robert Marchetti of Bondi's Icebergs Dining Room and Bar in Sydney is worth looking out for. Their latest restaurant is Neild Avenue in up-and-coming Rushcutter's Bay. Housed in a former tyre factory designed by Carl Pickering and Claudio Lazzarini, the layout of the place is as unusual as the food is good; wooden house-frames can be raised or lowered depending on the number of guests (Neild seats 200) paired with light Greek and Turkish-influenced food with lots of greens and pulses. "Our story is about flavours that our parents would recognise," says Terzini, who's of Italian origin. "I like to serve food that you can eat every day – healthy food."
With the best wines from New South Wales being served by the carafe and meats sizzling on coal-fired grills, Neild already has regulars swayed by simple yet sophisticated dining queueing up for more.
idrb.com
---
The Winery/El 23 Gran Bar
Mendoza
Argentina's most prestigious wine-producing region, famed for its glorious Malbecs, lies in Mendoza nestled against the backdrop of the Andes. There the best place to taste and buy wines is the Winery, one of 19 enotecas (all, except this one, are located in Buenos Aires) owned by the Chmea brothers. Housed in a beautiful old mansion that once belonged to Emilio Civit, a former governor, the Winery offers more than 400 labels of fantastic South American concoctions. The shop shares the premises with El 23 Gran Bar, a restaurant with a selection of 150 wines, perfectly paired with a plate of traditional tapas. Be sure to take home some piquillo pepper spread from Almacén del Sur, a local brand sold in the delicatessen.
el23granbar.com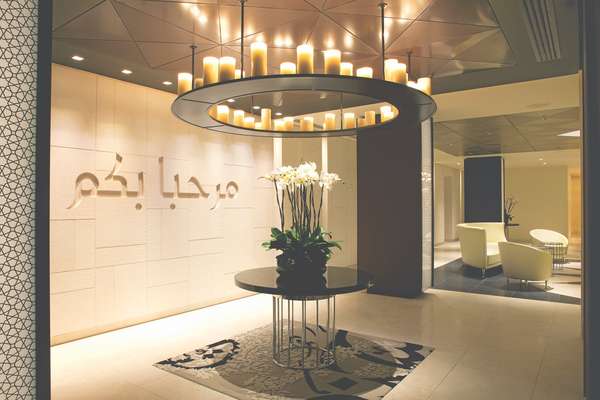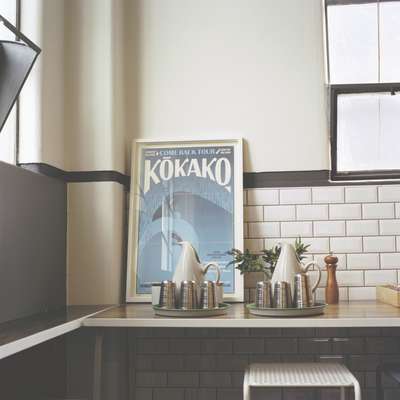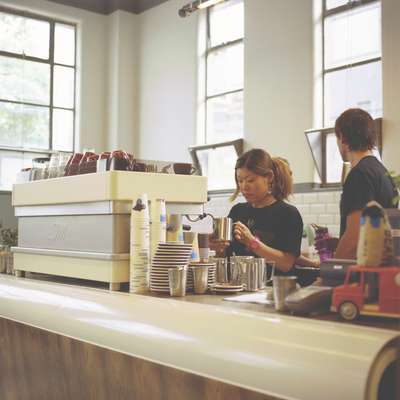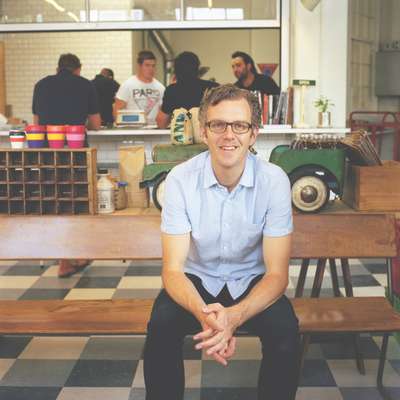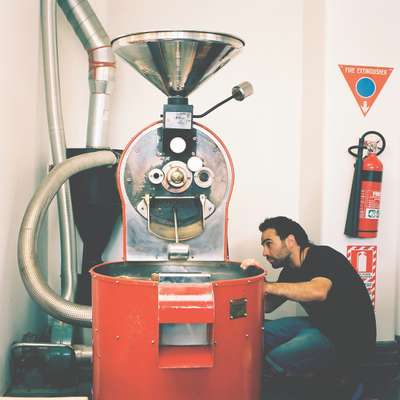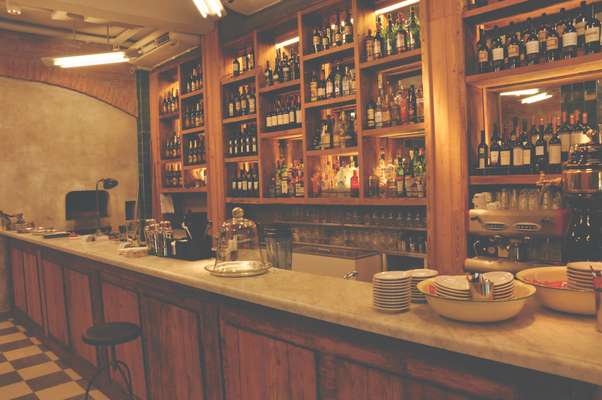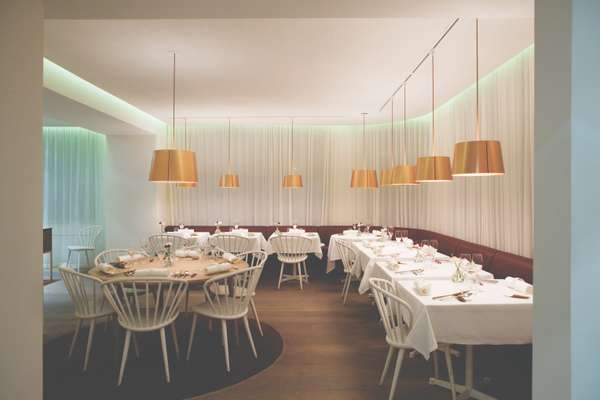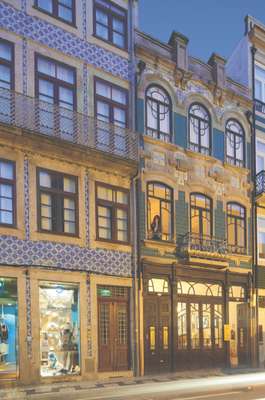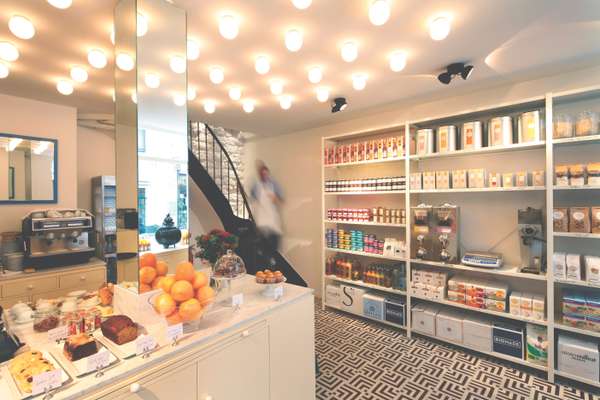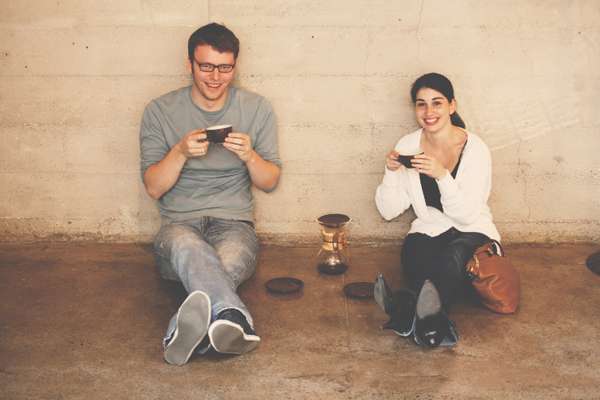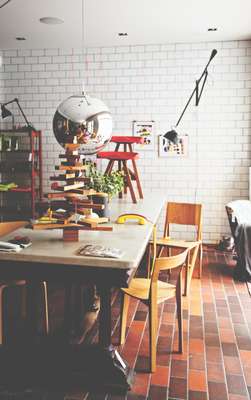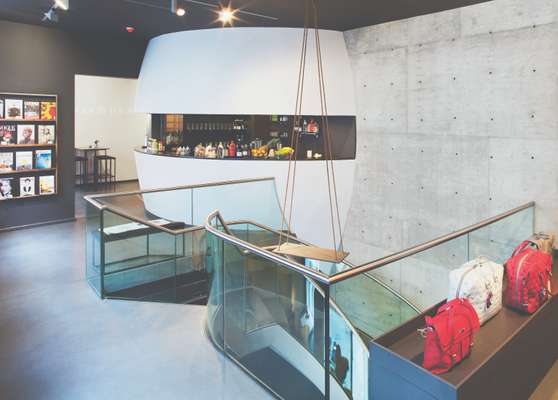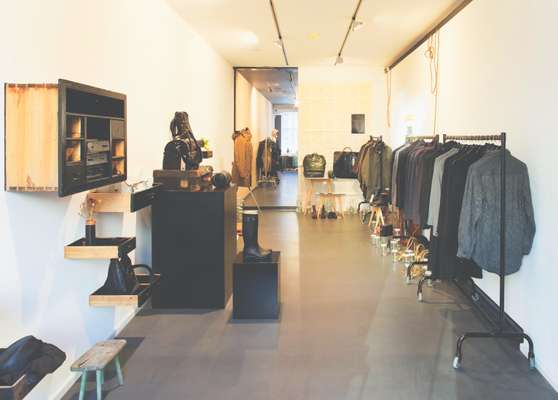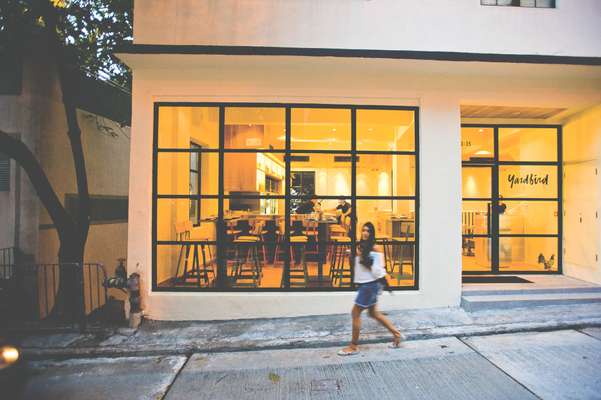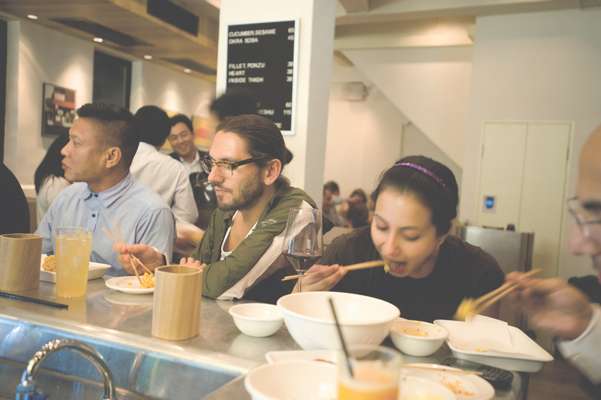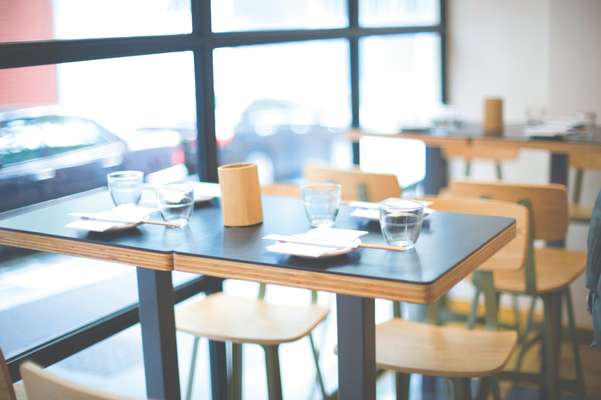 ---
Tomero Malbec: a highly rated red with grapes from the Uco Valley in Mendoza. It suggests ripe, black cherries with a chocolate note.
La Flor de Pulenta Malbec: 135 hectares of vineyard grown at 900m altitude produces this fresh, light and fragrant Malbec.
Alta Vista Premium Malbec: the top line is made from a handpicked selection of old vines mainly from the Serenade Vineyard in the Luján de Cuyo region of Mendoza.
---
Located in the artistic neighbourhood of the city, between the Cedofeita commercial area and Miguel Bombarda street art galleries, the AIA café and restaurant is a bright new space in Porto. To reach the patio where it's located, visitors must cross the Arts in Parts conceptual store, set in a 19th-century house. "I'm in love with this city," says owner Inês Magalhães. "The main idea was to reveal these fantastic inner courtyards, a forgotten part of Porto's architecture." The simple interiors create a charming atmosphere for a quiet cup of coffee.
274 Rosário Street, 1st floor
---
This store emerged from the founder's longing for the sturdy breakfasts of his childhood, spent in a pocket-sized village near Salzburg. "I missed eating a real meal with savoury food, as well as the time spent together with my family in the morning," says the mind behind the deli, Claus Estermann. Situated by Palais Royal, this petite temple of Frühstuck offers all-day breakfast. Some are typically German, using fresh cheeses mixed with chopped chives, while others are a trans-European journey much more vivid than a croissant in a cramped café.
clausparis.com
---
Italian concept store 10 Corso Como is growing in South Korea. Four years after its first shop opened in Cheongdam, Carla Sozzani's boutique has a new outlet in association with Samsung at Myeongdong district's Lotte department store.
---
Jerad and Jonathan Morrison have opened their spare, loft-style café and roastery after two years of construction, during which the brothers served coffee to their SoMa neighbours from a kiosk outside. While they can make a mean macchiato on their Slayer espresso machine, the focus at Sightglass is on filter coffee, with the beans coming from small producers. "We roast for our own use and for wholesale clients in our German Probat roaster," Jonathan says. "And we treat each type differently. We let the coffee's terroir shine."
sightglasscoffee.com
---
Finca Las Florestales by Maximino Guiterrez, Colombia
AA Kaiguri, by Mutheka Farmers Cooperative Society, Kenya
Cerrillal by Steven Vargas Microlot, Costa Rica
---
At Stockholm's Gastrologik restaurant there is no menu. Instead, chefs Jacob Holmström and Anton Bjuhr cook a meal made with the finest ingredients available each day, allowing guests to choose from three or six-course tasting menus. As the name states, it's all about cooking logically and accordingly to the seasons. By using only the best produce Sweden has to offer, the duo serves dishes such as the scallops with onion compote, pickled apples and watercress. In addition to the delicious food, Gastrologik offers one of Stockholm's chicest new interiors; using dark brown leather, copper, wood and glass, Malmö-based architect Jonas Lindvall has created a calming and warm dining environment.
gastrologik.se
---
If you had walked down Copenhagen's Værnedamsvej years ago, it would have been to visit a butcher. Now, the street that is dubbed "Little Paris" is known for its speciality food shops – but traces of its former self still show. Just take a look at Sara Aagaard's design shop, Dora. Opened in October, the walls are tile-covered from its meat-hacking days – but a few coral-coloured walls and perfect lighting keep it from being clinical. It's a mix of old and new that's matched in the store's stock: from vintage furniture to new designs by Established & Sons, Moustache of France, and hometown hero Han Kjobenhavn.
shopdora.dk
---
Behind Rothschild Boulevard in Tel Aviv, Hibino boutique-gallery brings Japanese design to the Middle East. Israeli CEO and product director Prag Rokach cites "clever beauty, quiet, minimalist, clean", and "traditional products made from very old techniques", as his guiding selection principles. The space features exceptional items sourced exclusively from Japan. Bestsellers include Akashiya brush-pen kits, T-Lab wood-carved animal figurines, Tamanohada soaps and Yosegi-fashioned music boxes. Rokach's personal favourite item is a Sori Yanagi pitcher. "It's so humble and classic in design. I am touched to use it every single time."
hibino.co.il
---
At Yardbird, a yakitori restaurant in Hong Kong's trendy Sheung Wan neighbourhood, no part of the chicken goes unused. Matt Abergel, the Canadian-born, half-Moroccan, half-Israeli chef, puts every edible bit on the skewer and seasons with sansho pepper and yuzu kosho, a spicy paste made from yuzu zest*. Abergel keeps things simple, from the bare décor to the tightly focused menu. "I like the idea of doing one thing well and using the whole animal with little to no wastage," Abergel says.
yardbirdrestaurant.com
Vegetarians are not left out with standout sides like Korean-fried cauliflower, coated with yuzu sauce and chillies. Inventive cocktails include the Yardbird Shandy – yuzushu, ginger liqueur, Flor de Caña rum and Hitachino Nest beer.
*Yuzu is a citric fruit similar to lemon, found in Asia.
---
When Natalie Viaux heard about the Japan earthquake last year and the subsequent cancelling of Tokyo Fashion Week, she decided to organise and host a runway show for 38 Japanese designers at Berlin's fashion week in July 2011. The success of this charity project encouraged Viaux – who before had run an eponymous photography gallery – to open Oukan 71, a concept store-cum-Japanese tea-bar in a quiet street off Friedrichstrasse.
"We are close to the city's most sophisticated shopping area," she says, "and at the same time you really have to know we are here to find us." Her hidden shop boasts brands such as Mabuya Mabuya as well as products by Judith Seng. But the real draw is the food; delicate Euro-Asian bento boxes and shots of matcha tea to kick lunching office workers out of siesta mode.
oukan71.com