Oceania / Global
Oceania
Briefing
The foreign land ownership debate in New Zealand, Cuba's bid to send doctors Oceania-way and Tonga finally gets connected to the rest of the world.
Farmers' gripe
New Zealand — 
LAND SALES
The recent purchase of 175 hectares of prime farming land by a Chinese investor has stirred debate about foreign ownership in New Zealand. The Overseas Investment Office decision to approve the sale of 16 farms on the North Island came after the 7,900 hectares of farmland formerly owned by the Crafar farming family empire went into receivership.
The Campaign Against Foreign Control of Aotearoa has been vocal in opposition to the purchase, concerned that fertile land is being wrested from local control. "The backbone of New Zealand's economy is still agriculture and the backbone of agriculture here has always been New Zealand family farmers," says the campaign's Murray Horton. "If the land is gone then that's not possible anymore."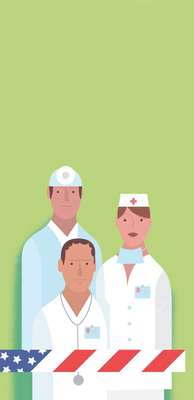 However, Chinese ownership of New Zealand land is small compared to that by the US, Canada, UK and Australia. In the past five years 872,313 hectares has been sold to foreign parties. Under fire for rubber stamping the Chinese purchase has been New Zealand's land information minister Maurice Williamson. He questions why people didn't speak out when other foreign buyers entered the fray. "As soon as the word 'Chinese' is mentioned, we are opposed to it," he complains. "I have to say that is bordering more on racism than xenophobia.'' But Horton sees it as part of a wider pattern happening with New Zealand's assets. "It's the general argument about the whole takeover of the country anyway by transnational corporations – land is only part of that. It's the difference between being owner and tenant."
---
Other countries that have bought New Zealand farmland in the past two years:
01.
USA: 25,306 hectares
02.
UK: 22,600 hectares
03.
Switzerland: 9,727 hectares
---
Hear this
New Zealand — 
POLITICS
Last year, Green MP Mojo Mathers became New Zealand's first deaf elected representative, promising to fight for better services for the country's 70,000 hearing impaired. But in February, the speaker of the house turned down her request for $30,000 (€23,000) a year to pay a transcriber in debates, saying it should come from her own budget. A recent small victory was her maiden speech in parliament, which was interpreted in sign language. But this points to a broader problem in how parliament deals with minorities, says Green Party spokesman Andrew Campbell. "She might be the first but she's not going to be the last. This is what the future looks like."
---
Best medicine
Marshall Islands — 
MEDICS
The Marshall Islands thought it had come up with a neat solution to its doctor shortage: Cuba had offered to send a team of medical professionals to the South Pacific islands. But the United States is less keen on the deal, and since much of the islands' funding comes from their "Compact of Free Association" with Washington the arrangement is unlikely to see the light of day.
---
Issues on which Marshall Islands habitually vote with the US at the UN:
01.
Against UN torture protocol
02.
In support of Israel
03.
For the Cuba embargo
---
Drunk on love
Australia — 
BUSINESS
South Australia's wine industry could be about to hit the jackpot, thanks to a TV show. A new season of China's hugely popular drama series Cherish Our Love Forever, which has been running for more than a decade, is set to be filmed on location in wine regions such as Barossa Valley, McLaren Vale and areas around Adelaide. More than 100 million people are expected to watch the new episodes and local tourism boards are hoping the airtime will draw in young Chinese professionals eager to learn more about the South's wine industry. Producers in the region have suffered recently from a strong Australian dollar pushing prices higher and export numbers down.
---
Open the hatch
Sydney — 
FOOD TRADE
Sydney and Adelaide are taking inspiration from Los Angeles. The mobile food trucks which have proved so popular in the City of Angels are now being seen in Australian cities. Sydney's city council is about to allow10 for a trial. In Adelaide several already exist. Dan Mendelson, the co-owner of Burger Theory, an organic meals-on-wheels outlet, argues the low overheads keep prices down.
---
Australian voters can literally walk all over their representatives. The roof of Parliament House in Canberra is covered in grass and visitors are encouraged to take a stroll – and occasionally stomp their feet.