Ach. Brito / Porto
Soap opera
Ach. Brito soaps are instantly recognisable by their vintage-inspired packaging and Claus Porto label. This family-run company dates back to 1887 but still continues to innovate and appeal to new markets.
For Aquiles Brito, the sweet smell of success is something of a daily occurrence. Owner of family-run Portuguese soap maker Ach. Brito, his typical work day sees him enveloped by the aroma of almond, honeysuckle and wild orchid, a few of the scents offered in his brand's line of toiletries that locals have used for generations to look well-scrubbed. "We've been through the Great Depression, World Wars, the [Carnation] Revolution with customers," says Brito, dipping his nose into a mixer to sniff the lemony notes wafting out of the machine. "It's an intimate relationship – after all, our products end up in people's bathrooms."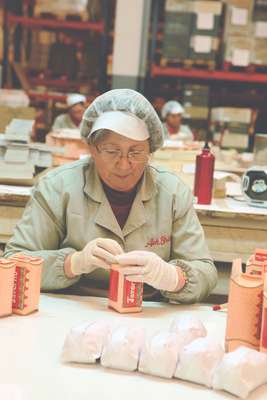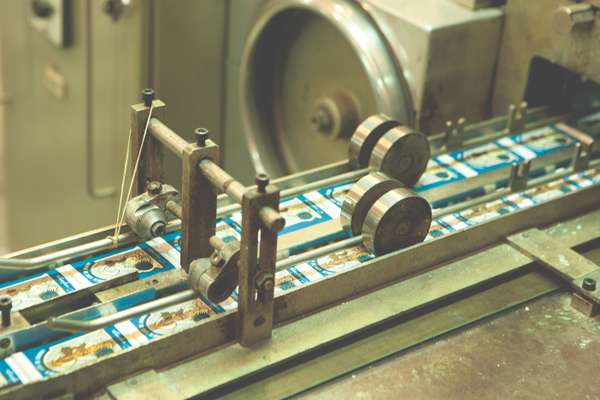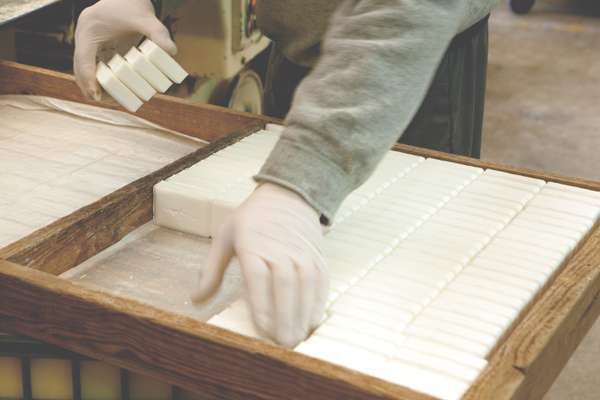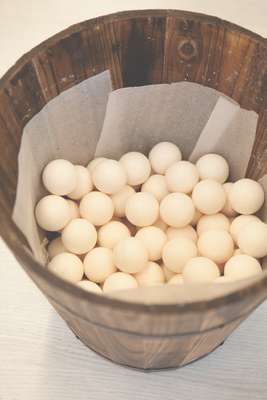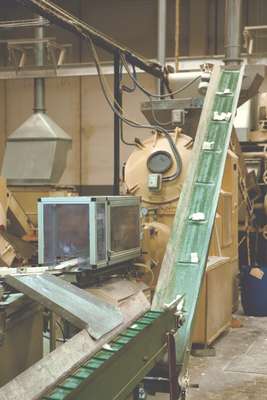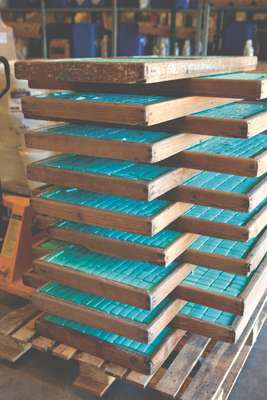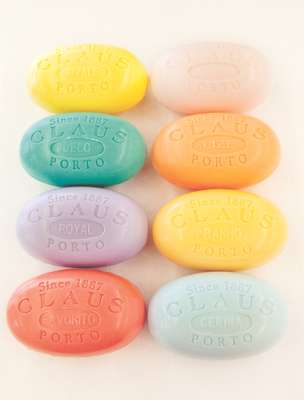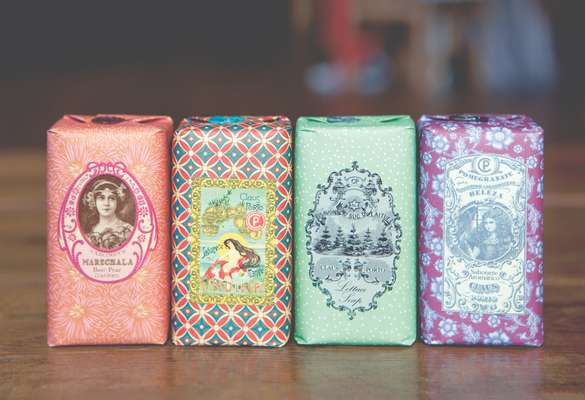 Founded in 1918 by Brito's great-grandfather, the company's roots actually reach back to 1887, when two German businessmen settled in Porto and set up the country's first factory for soaps and perfumes using the name Claus & Schweder. After its closure during the First World War, the Brito family took over operations – today it sells the collection under the Claus Porto label – and added it to its own range of scented goods, which include a popular lavender fragrance first sold in the 1920s and a speciality soap made with pine tar for people who suffer from eczema and other skin conditions.
Tradition is taken seriously at the company, with several mechanical machines from the 1940s still favoured over fancy automation. "There are no computer viruses to worry about with these," explains Brito, pointing to a sorting machine with its engine hissing and thumping as it guides slender, rectangular-cut bars along at a pedestrian pace for packaging. "We aren't after 24/7 production. Most of the soaps are still wrapped one-by-one by staff. It goes from their hands to the customers' hands."
Operating in a sector dominated by multinational conglomerates, Ach. Brito's vegetable-based soaps still manage to attract the eye of shoppers with its focus on traditional wrapping. Its extensive archive of labels – some 500 at last count, many with cute Art Deco references – are designs that were drawn up in-house in the early years of the business. "Sometimes we reintroduce in a limited edition a certain image for a year. They become collector's items for clients," says general manager José Fernandes, who has also worked with shops to develop exclusive lines, most notably Portuguese retailer A Vida Portuguesa.
For the domestic market, such appeals to nostalgia are a safe bet for the company's bottom line but the brand hasn't overlooked expanding into new markets. In recent years it has taken its premium line of Claus Porto products and marketed them at the Paris trade fair Maison & Objet, while its entry into the US market has been helped by its "jumbo size" 350g bars with grooves to make it easier for bathers standing in the shower to hold them. Fernandes adds, "When our New York distributor saw this he immediately had to have it. It's been a big success."
achbrito.com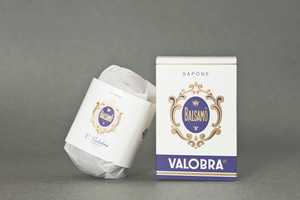 Founded in 1903, Genoa-based toiletries maker Valobra produces perfumed soaps tailored to suit every need, from make-up removal to sunburnt skin – there's even a shaving soap. Ingredients include balsam and wheat-germ oil. To enhance the lather, the brand uses virgin coconut oil from islands in the Indian Ocean.
valobra.com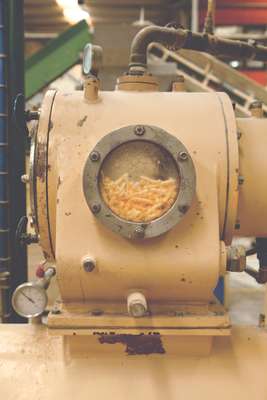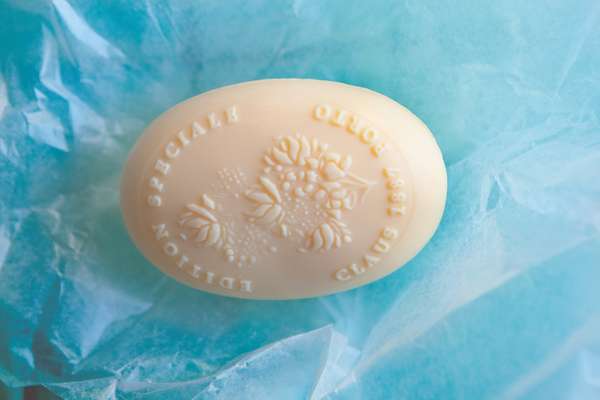 Paste made from vegetable fats is mixed with natural dyes, aromatic and moisturising oils (in many cases shea butter).
Paste passes through a colander to assure colour is evenly blended and then diced into small pieces.
Soap goes through another refiner, heated to 70C and then moves through a vacuum chamber to remove trapped air.
Soap goes through a mould, is cut into bars and then impressed with a logo on a stamp at -15C.