Canadian retail / Toronto
Winning team
A former sporting arena has been reborn in the centre of Toronto as the flagship store of Canadian supermarket Loblaws. The city's traditional home of ice hockey now houses fresh produce. Monocle went to see if the crowds still come.
Few things are as seared into the Canadian national psyche as ice hockey – it's a pastime, a point of international pride, and as close to a unifying cultural identifier as you can get in the country. So when Toronto's landmark Maple Leaf Gardens arena was bought up by grocery store chain Loblaws in 2004, residents of the city paid close attention.
Though the arena had been out of use for over a decade, with the Maple Leafs hockey team upgrading to the larger Air Canada Centre, the Gardens remained an icon for Toronto. As a result, its transformation from pucks to produce faced a lot of opposition – but instead of buckling under pressure, Loblaws seized the opportunity and interest from the public to push ahead with a flagship of its new urban supermarket model.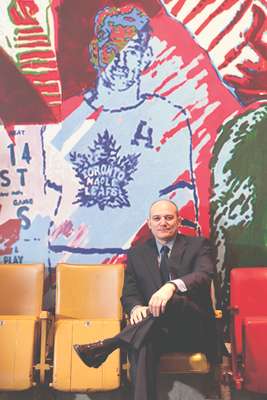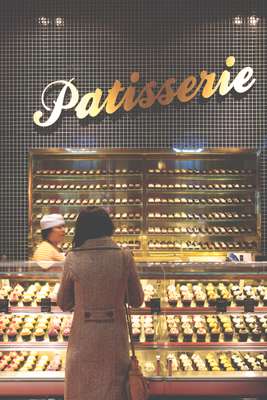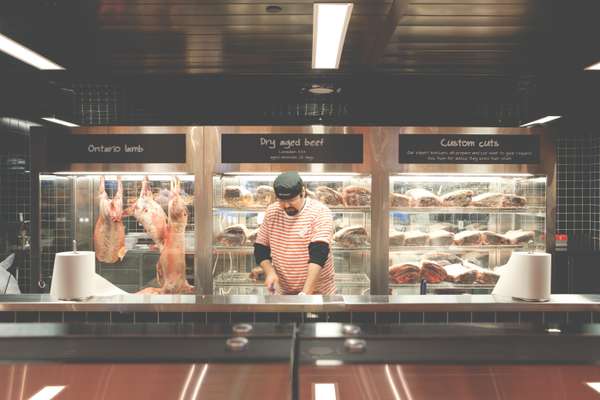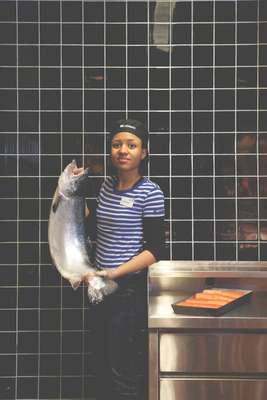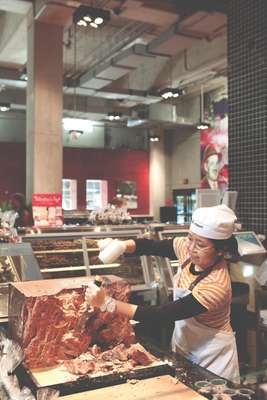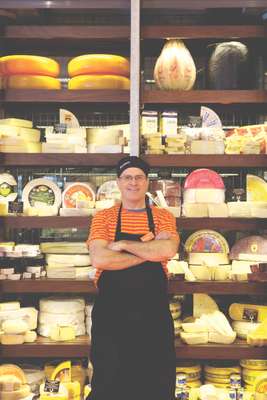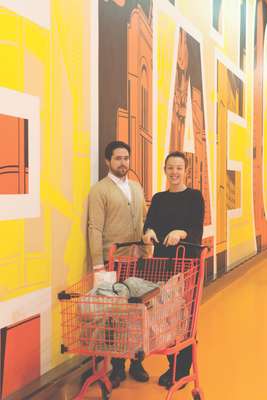 With the help of Australian design firm Landini Associates, the arena conversion was an opportunity for Loblaws to create a new kind of store. "The first thing we endeavoured to do is to re-imagine the large urban grocery store," explains executive chairman Galen G Weston, "the world is headed to small stores and we recognise the trend. But we think there's a place, if done the right way, for a large, market-like urban store."
On 30 November 2011, Loblaws at Maple Leaf Gardens (mlg) opened its doors to a queue of hundreds, some who had camped out overnight to be among the first to get a peek.
The store is self-referentially called "food's greatest stage", and design features highlight a sense of theatre – with a 5.5m high wall of cheese, an open mezzanine prep-kitchen and employees who busily slice prosciutto, chip away at 100lb blocks of chocolate or rush to serve up lattés, fresh juices and sushi. Ditching the industry standard of fluorescent overheads for warm lighting that focuses on food, not aisles, helps bring this 7,800 sq m space down to a consumable scale.
Despite its proximity to bustling Yonge-Dundas Square, a commercial hub, and many new residential developments, the immediate surroundings of mlg Loblaws are nearly derelict. Around 80 per cent of customers still come on foot however, and the 154-space custom-built underground car park sits mostly empty. Those empty parking spaces also tell another story: parking was only free at launch if you'd made a purchase of over $18 (€13) and had been at the store for less than an hour. People soon started to complain that an hour wasn't long enough, as shoppers spent time lingering in the café, enjoying hot meals cooked at an open grill, or just exploring the vast product range. The store's amenities include shop-in-shops of T&T sushi, Ace Bakery (both part of the Loblaws corporate family), and The Tea Emporium, all coming together to make the location more than just a grocery store – it's a social hub.
With the influx of new shoppers, the gritty surrounding neighbourhood is also poised for a transformation. Mario Fatica, vice president of planning development and approvals for Loblaws, thinks it will help drive rejuvenation in the area, and sets a standard for the renovation of heritage buildings. "This wasn't about doing a huge retail transformation that would alienate people," says Fatica. "We've created a meeting place."
A stroll on the shopfloor demonstrates Loblaws' success is about more than just re-developing a well-loved local landmark or attempting to redefine retail in a competitive market. It's about one-to-one experiences too. "mlg Loblaws represents a new model for what we call 'colleague engagement'. People have been hired with a much greater emphasis on attitude," says Weston. "The way they're trained in product knowledge encourages people to learn more, and there's a commitment to service. I get so many compliments on the service – it reminds you how much people value going into a store where the people who work there actually seem to care."
Why it works
Reusing character: Subtle references to the building's past – such as reusing the font from the arena's seats for store signage – gives a sense of place.
Committed cooks: Executive chef Mark Russell cooks up restaurant-quality cuisine suited to the clientele, constantly evolving.
Embracing variety: Specialist ingredients usually designated to "foreign" aisles are integrated instead, reflecting a clued-up, international customer.
Reversing the layout: Customers are invited in by cafés and fresh produce, instead of rows of checkouts.
Knowing their stuff: Speciality counters and shop-in-shops have staff who know what they're talking about.