Basel watch fair / Basel
About time
Spirits were high at Basel watch fair this year as watchmakers refreshingly turned to more classic, elegant designs with hi-tech materials and new functions. We checked out the new models and trends.
Basel is a microcosm of the luxury watch industry, where trading takes place in a bubble, away from the ebbs and flows of market forces. As European economies crumble, the Middle East adjusts to a painful metamorphosis, and as the price of gold rockets, the timeless trade of high-end horology ploughs on in Switzerland.
The world's premier watch fair is a very Swiss event – focused, serious and technical – the place where producers and buyers from 100 markets from around the world come to observe the mood of the industry. "I'd call this season one of controlled optimism," says Giorgio Sarne, general manager of Tag Heuer. "A focus on quality is replacing excess."
The "bling" that has defined much of the luxury watch market in recent years has started to give way to technical innovation. "Markets in China and Russia are maturing," explains Sandro Reginelli, product manager for Maurice Lacroix, "although gold and diamonds are still a safe bet, there's a more sophisticated approach to design and branding."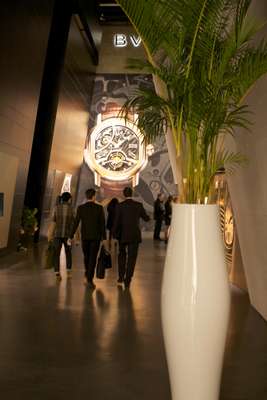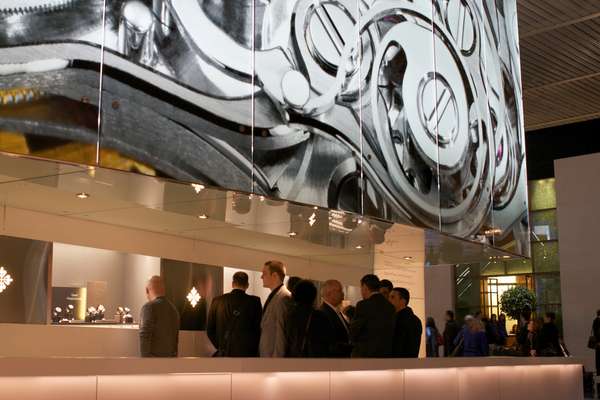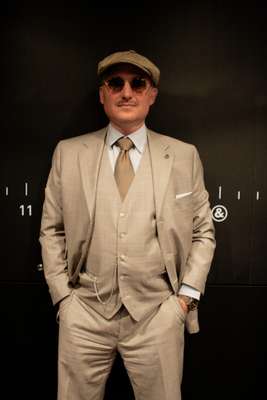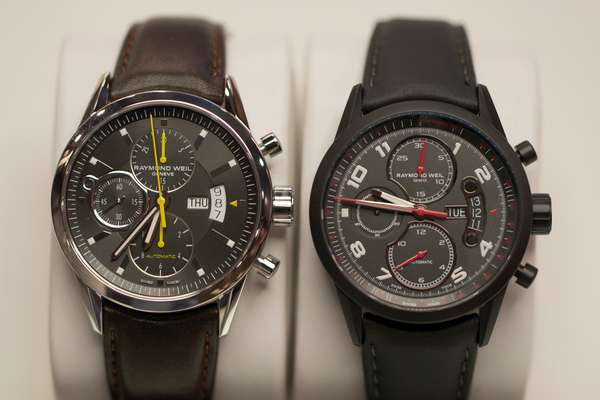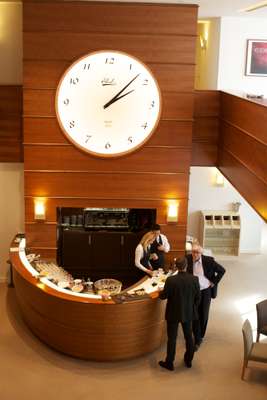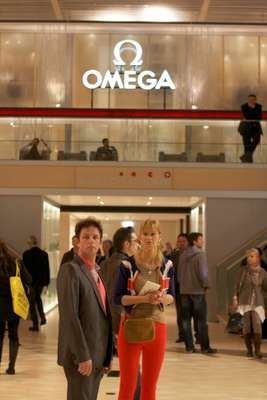 "There's a move to redefine what luxury means," says Andrea Csiki, international communications manager for Zenith, "and how you can stand out in a market with a little more elegance". This meant a renewed focus on technical expertise, and a major trend was the move towards skeleton dials, bringing the mechanism to the forefront. Brands such as Zenith, Rolex and Patek Philippe, which create their own movements, are in a strong position here, and Rolex was emphasising the fact that it also operates one of the biggest metal foundries in the business – allowing it to experiment with new alloys from scratch. "Being able to innovate with materials is core to what we do. It allows us to really push the levels of quality and precision," says Justin Hogbin, Rolex communications manager.
Other brands were turning back to their core offer and design dna. Bell & Ross made a striking reconnection with its aviation legacy with a flight-instrument-inspired series, and Breitling made a bold bid for deep sea diving by installing a vast fish tank of sea bass in its stand.
The Americas, emea, Russia and Asia are still the building blocks of the market but shifts were evident. "Europe has some of our most bullish markets, like Germany and Turkey," says Susanne Hurni, communication manager for Ulysse Nardin, "but it also has Greece and Italy, who have affected the joy of spending." Latin American and Asian markets were predictable stars but Australia is also a new strong market.
All eyes were on the future here, with the €357m redesign for 2013 by Herzog & de Meuron securing the event's place as the epicentre of the industry.
---
Daniel Dreifuss
Maurice de Mauriac
"There's room in the industry for smaller scale operators now – people who can offer a truly bespoke service."
---
"Following trends can be easy and reassuring but we want to continue exploring new boundaries."
---
Bruno Jufer
Antoine Martin
"Everyone has been focusing on the Asian market. I personally hope that Europe will recover to create a healthy balance."
---
Karl Friedrich Scheufele
Chopard
"This year we completed our collection with an elegant 38mm timepiece called Chopard Classic Manufactum."
DeWitt: taking the skeleton dial trend to an extreme, DeWitt launches the Twenty-8 Eight Skeleton Tourbillon, with a fully exposed mechanism from front to back, combining innovative materials with traditional manufacturing.

Chopard: also launching a skeleton dial for the first time, Chopard showcases the L.U.C. movement, which has been developed in house since 2008.

H. Moser & Cie: the Meridian Dual Time allows you to track time zones, with two hour hands than can be disconnected.

Zenith: a firm Monocle favourite, Zenith's pilot series remains one of the best value collections, with the unique El Primero movement and mechanical alarm feature.

Raymond Weil: updating the Maestro collection of 2010 with the new Maestro Phase de Lune Semainer, this seven-handed dial has everything from month to moonphase.
Skeleton dials: A showcase of the internal mechanism and technological skill, this is matched by minimal case designs such as smooth bezels.
Materials combinations: Hi-tech materials niobium and "magic gold" combine with low-tech brass and silver.
Archive designs: A return to what sets the brand apart rather than chasing opulent developing markets.
New functions: Perpetual calendars and mechanical alarms.
Q&A
Joachim Ziegler
CEO, Les Ambassadeurs watch retailer, Zürich
What trends are you watching?
I see two trends. One goes towards the very reduced and simple, and yet on the other hand we see demand for complications such as a mechanical alarm, chronograph and perpetual calendar, to name just a few.
Why are you at Basel?
Along with Geneva, it's our biggest buying market. Of course we also spot upcoming trends at other fairs in Vincenza, Hong Kong and the likes, but we spend here.
What are the brands to watch?
Urwerk is coming out with some amazing novelties, MB&F is continuing to fascinate the collectors, de Bethune is just plain beautiful and Vulcain keeps developing to be an interesting alternative to well established brands. Keep an eye out for a very young brand called Ressence, very reduced, very interesting.
What are some of the most interesting developments in technology?
Who would ever have thought of diamond coated silicium, AlTiN, Zalium, and Niobium in an industry that is based on traditional values? Today's watchmakers combine hi-tech with tradition and are thus creating very emotional products. On the other hand, it's interesting to see all of a sudden materials used that were considered inferior, such as bronze and silver. These low tech materials give a warm and down-to-earth feeling.
Have things recovered from a pre-recession level?
In Switzerland we were in a special situation over the past couple years. We not only had a pretty stable economy but tourists from all over the world come here to buy watches – especially from Asia. We are in a good position, yes.