Smile To Go / New York
Filling a gap
Smile To Go's healthy but tasty breakfasts and lunches with a Mediterranean influence are a big hit. Here's how you can make them too.
Grabbing a quick and healthy takeaway in Manhattan is no easy feat. Every day, during lunchtime, the streets of lower SoHo fill up with bicycles delivering food to hungry workers because there are surprisingly few options for quick and tasty dining. "There are a lot of creative businesses in this area but there was nowhere for them to grab a good lunch," says Matt Kliegman, who opened the Smile To Go with partner Carlos Quirarte in January this year. "We've really enjoyed dining at takeaway places in other cities so it made sense to open one here."
Located on Howard Street, a peaceful stretch in busy SoHo, the Smile To Go is the duo's second restaurant. In 2009, they opened The Smile a few blocks north on Bond Street and hired Melia Marden as head chef, a Harvard art-historian-cum-chef who catered for the art and fashion crowd with her company Looking Glass until she joined the team. Now, Kliegman, Quirarte and Marden divide their time between the two restaurants.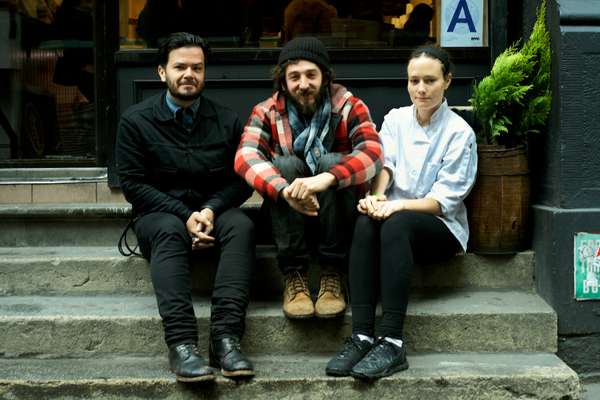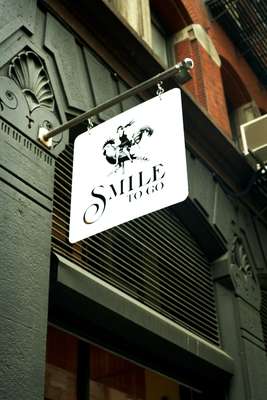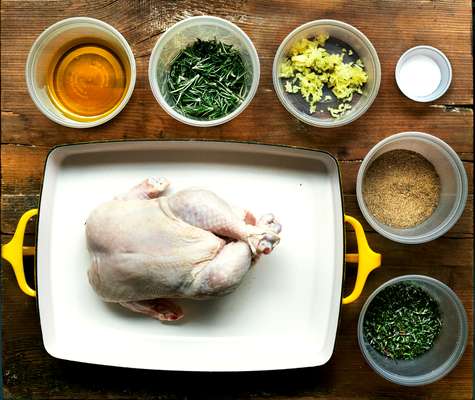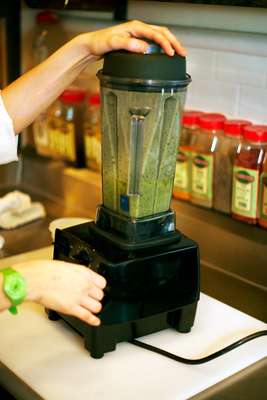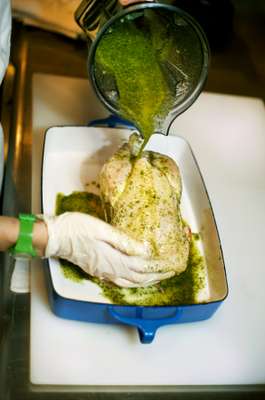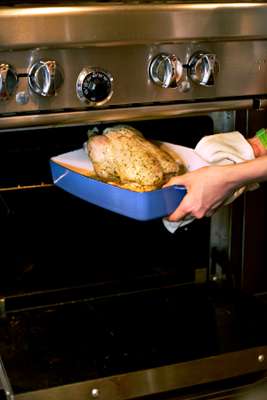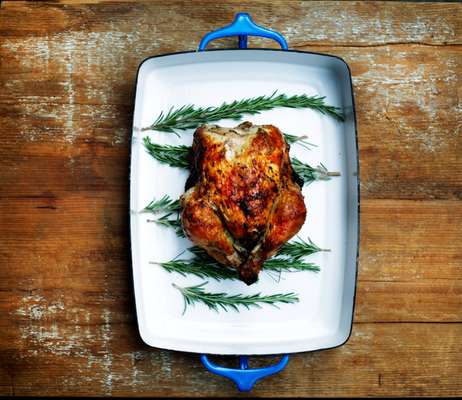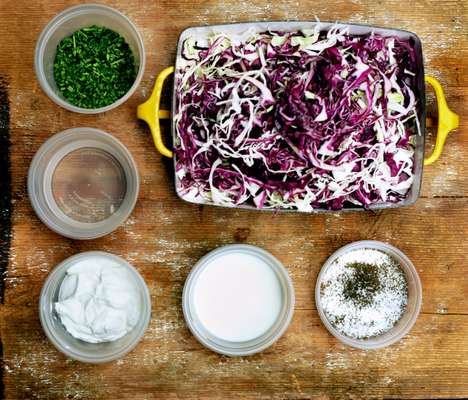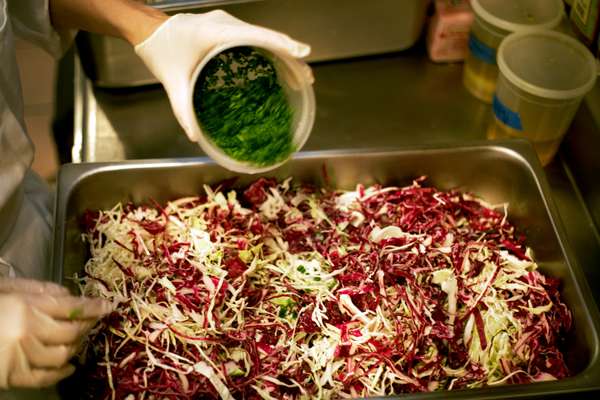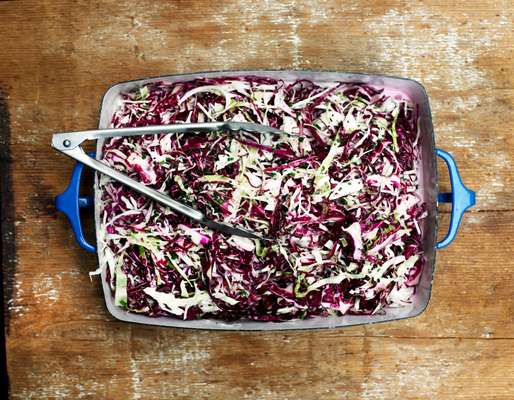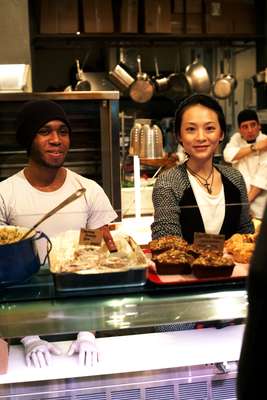 Occupying the space of a former Chinese bakery and bubble teashop (milk tea with tapioca originating from Taiwan), the café has enough room for a few dine-in tables and is open for breakfast and lunch every day but Sunday.
From scones and cookies – baked on site with organic ingredients by pastry chef Brenna White – to daily specials that change according to the season, Marden designs her recipes with simplicity in mind. "I like to use as few ingredients as I can to make something taste good. Our food is home cooked, we're not trying to be a big fancy restaurant." Each dish is displayed in bright Dansk Kobenstyle serving plates, adding splashes of colour to the takeaway counter.
Marden sources meat from Pino's Meat Market, a family-run butcher, vegetables from the farmers' market and dairy from Battenkill Valley Creamery. Her recipes mix Mediterranean influences, inspired by her European travels, with an American sensibility.
While seasonal dishes such as the fennel-seed roasted pork loin or cauliflower with chillies, capers and saffron that were on the regularly changing day's menu when monocle visited, one of the Smile To Go's staple dishes is a rotisserie chicken that was suitably inspired by food counters in local marketplaces of the South of France. "I saw all of these portable rotisseries in the street markets there," Marden says. "The way we roast our chicken gives it a unique taste – the fat doesn't sink in, it drips off and leaves the skin crispy and the meat tender."
And the unique blend of freshly chopped thyme, rosemary and the mix of white, pink and black pepper give it a mild smoky, spicy flavour. In contrast, the cabbage coleslaw offers a more American flavour local diners are always craving. Although it harks back to traditional diner food, Marden makes it lighter – replacing a heavy mayonnaise dressing with a Battenkill buttermilk and Greek yoghurt mix, giving a Mediterranean tartness to the classic salad.
"At Smile To Go, the dishes are more immediate. It's similar to how I cook and develop recipes at home, I can try something new, serve it family style and see how people react to it. We get so many repeat customers that I think they'd get bored if I made the same thing every day."
thesmilenyc.com
Recipe 01 
Rotisserie chicken
(Serves 2-4)
1 whole 1.3kg chicken
1 small bunch fresh rosemary, leaves picked
1 small bunch fresh thyme, leaves picked
2 cups extra virgin olive oil
2 garlic cloves
2 teaspoons kosher salt
Generous amount finely ground pink, white and black peppercorns
The method
Trim the wing tips and tie the chicken with cooking twine.

Place the herbs, garlic and olive oil in a blender and blend on high speed until well combined, about 30 seconds.

Rub chicken all over with marinade.

Season with salt and pepper.

Place in the rotisserie and cook for about 1 hour until skin is dark golden and crispy. Otherwise cook in the oven for approximately 1 hour (depending how crispy you like the skin) at 200C.
Recipe 02
Slaw with yoghurt buttermilk dressing
(Serves 4)
Salad
½ head red cabbage, shredded
½ head green cabbage, shredded
¼ cup finely chopped fresh chives
Dressing
¼ cup distilled white vinegar
1 tsp celery seed
2 tsp kosher salt
1 tbls white granulated sugar
1/2 cup full fat Greek yoghurt
¼ cup buttermilk
1 cup grapeseed oil
The method
Combine cabbage and most of the chopped chives and mix well.
2.Combine the vinegar, celery seed, kosher salt and sugar in a mixing bowl and whisk. Add the buttermilk and yoghurt and whisk until well combined. Whisk in the grapeseed oil until smooth and emulsified.
3.Pour the dressing over the cabbage and mix. Season with more salt to taste. Sprinkle with remaining chives and serve.