DeWit / Groningen
Forking out
In the Netherlands, a fourth generation of blacksmiths has cottoned on to the fact that dedication and getting the simple things right can go a long way. Monocle meets the men from DeWit, digging deep for the garden tool industry.
A one-off gardening implement is mounted behind Sietse DeWit's desk in the office he shares with his older brother Derk and their cousin Derk-Klaas. A sort of mutant three-headed spade, with two heads at one end and another at the opposite end, it symbolises the trio's decision-making process. "If two of us vote in favour of something and the other votes against, it's clear which direction we're going in," says Sietse. "You're not going to catch us having a four-hour debate about it."
Hailing from Groningen, in the north of the Netherlands, if ever there was a group of men to call a spade a spade, it's the straight-talking, chain-smoking DeWits. What's more, given that together they control one of the most highly regarded manufacturers of gardening equipment in the world, whose steel tools are distributed everywhere from South Kensington to South Korea, they're also pretty conversant in lawn-edging implements, rakes and even "sporks" – DeWit's popular patented cross between a spade and a fork which looks like a giant iron tulip, the Dutch national symbol.
Indeed, it is a matter of some family pride that the factory remains in the sleepy Dutch village of Kornhorn, a stone's throw from the site where in 1898 founder Willem DeWit opened a forge where he would repair villagers' kettles and farming equipment.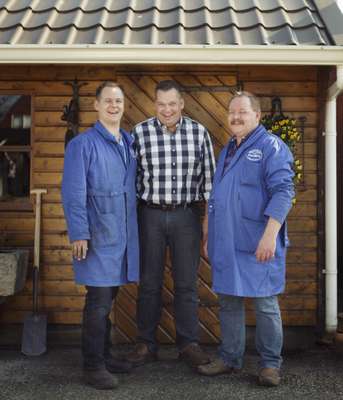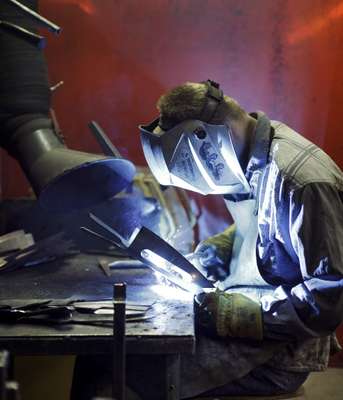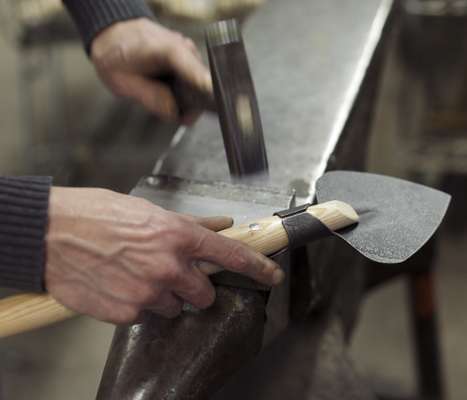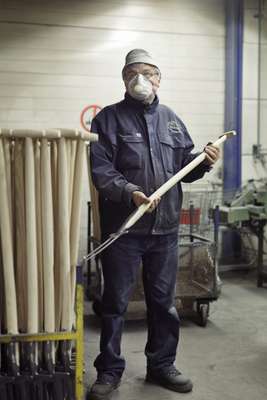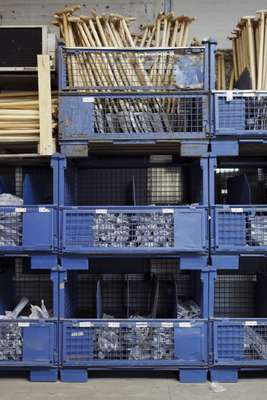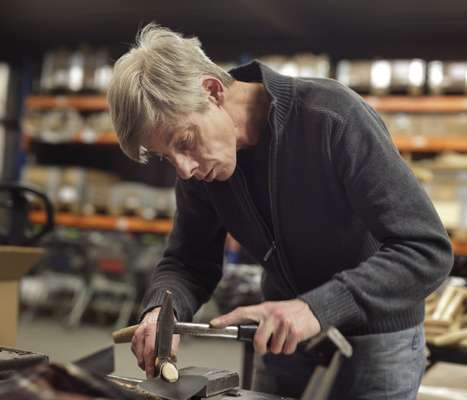 Subsequent generations of DeWits have honed the blacksmith's business into its current form. Willem's sons, Derk and Martinus, began to distribute hand-forged spades and hoes across the Netherlands. Their own sons, in turn, capitalised on the post-Second World War boom, supplying crowbars, chisels and saw-drills to road-builders and construction firms. Having bought out their respective fathers in the mid-1990s, the current management oversees a business that's split equally between the supply of consumer gardening tools and bulk sales to the Dutch construction industry. Turnover stands around at €5m annually.
"I suppose we could make 50 or 60 per cent more profit if we were to close our factory here in the Netherlands and outsource production to the Far East," says Sietse. "But we don't because it would mean saying goodbye to the core of our business and the quality assurance that goes with it. If we did that, our tools would be exactly like what you can buy in the big diy depots, which look nice but are nowhere near as strong."
Tradition is as important as location to them; the firm has been using the same Swedish steel supplier for the past 75 years. This, says Sietse, enables the company to offer a lifetime guarantee: "They're basically indestructible."
There are daily meetings about what can be added to a range already running to some 1,600 product lines. Before being treated to a tour of the factory, monocle was shown a typewritten letter from an elderly widow in London who for decades has been using a small fork-like hand tool to tend to her window boxes. The tool has worn away with age, much to the distress of its owner. The DeWits duly set about developing (and mass-producing) a replica to her exact specifications. Other tools have become bestsellers overnight, such as the tulip-shaped trowel created at the eleventh hour for last year's Chelsea Flower Show. "It has a unique function,' says Sietse. "It has all the function of a trowel but it also breaks up soil like a fork."
Mechanisation of some of the manufacturing processes – robot welding and the laser cutting of blades, for example – has increased productivity and kept the company competitive. But, as a tour of the factory makes clear, there is a human eye surveying every stage of the journey. "Many of our employees come via a government scheme to rehabilitate people who have dropped out of society," says Sietse. "We open our doors to them and if they show aptitude and passion for the craft, they stay on."
Constant travel to trade and consumer shows around the world keeps the DeWits attuned to the demands of established and emerging markets. Whether manufacturing miniature bonsai-tending tools for Russia's emerging middle class or sledge hammers for the Finnish army, Sietse says the firm will always adhere to one guiding principle. "Ultimately we aim to sell the kind of product that we would be proud to use. If you have the right tool for the job, as our old Dutch proverb goes, you've already won half the battle."
1.
Metal shapes are laser cut  
Previously performed by hand. Now you can switch between product lines with the touch of a button. Offcuts are recycled.
2.
Forging  
Metal is heated to between 900C and 1100C to ensure its tensile strength. The socket is welded by hand.
3.
Refining the shape  
After cooling, the metal pieces are tapered by hand, making them thinner and sharper.
4.
Tools are checked  
Quality checks are done by hand. Wooden handles are then attached and laser-printed with the DeWit insignia.
Tool time 
Other market leaders
Bulldog
Bulldog has been producing quality tools at Clarington Forge, Wigan, England, since 1780 (several employees can trace their family ties to the company back through four generations). The company celebrated its 230th anniversary by creating the world's largest spade, a 3.6-metre-high implement verified by Guinness World Records.   bulldogtools.co.uk
Red Pig Tools Offering everything from barbecue meat-turners to custom branding irons, husband and wife team Rita and Bob Denman ran an advertising agency before turning their hand to the production of tools in burnished steel, which gives them the appearance of traditional English tools from the Edwardian era (despite the US provenance).   redpigtools.com
Fisher Blacksmithing Tuli Fisher is a full-time blacksmith in Bozeman, Montana, who's been forging the finest tools since 1999, using heavy gauge steel and hard-wood handles made from walnut to create all of his products by hand (he's a horseshoer with over 12 years of experience). He favours hand rivets over welding.  fisherblacksmithing.com