Tokyo shared living / Tokyo
Friends in high places
Shared living often means shared cost and lower quality. But in Tokyo, The Share, an innovative scheme offering modest personal spaces linked to sprawling, well-designed communal areas, is attracting a new breed of housemate who is happy to share a little piece of a good thing.
Tsubasa Nishimura is looking a little bleary-eyed after chatting to a new acquaintance in his apartment block until 05.00. "That happens here," he says. "You come up to the kitchen and there's always someone to talk to." Nishimura lives in The Share, a Tokyo development with a difference. It's part of a movement away from lonely suburban shoeboxes to shared living quarters in the centre of the city. It's a simple formula offering tenants compact bedrooms with shared laundry and bathroom facilities and a large 24-hour kitchen and lounge area, all kept spotlessly clean by the management.
The project is the work of ReBITA, a revolutionary company set up seven years ago to challenge Japan's scrap-and-build culture. They take on "old" buildings that would routinely be torn down – in this case a 50-year-old company dorm in Harajuku – renovate them and turn them into affordable homes. "It's a challenge doing something like this in Japan," says ReBITA's Hiroshi Tsuchiyama. "When we started out people wondered what we were doing. There was a very wasteful attitude to old buildings." For the owner of a tired building with decreasing rental potential, a renovation like this makes perfect sense. ReBITA does all the hard work, coordinating every aspect of the project from the architecture and interior design to the management of the completed block.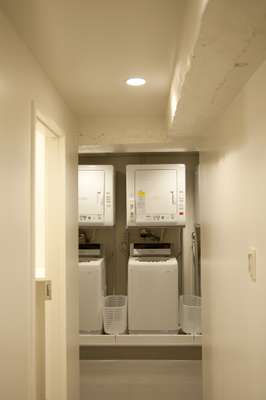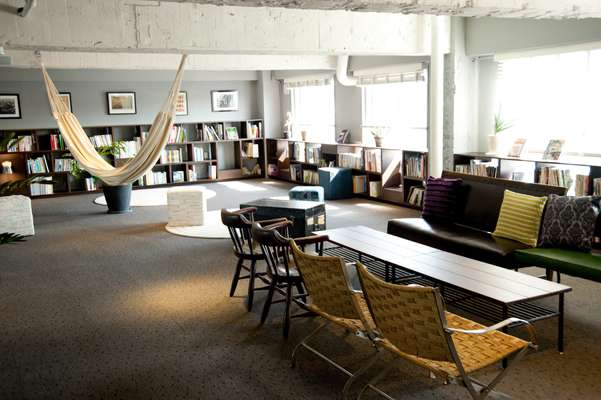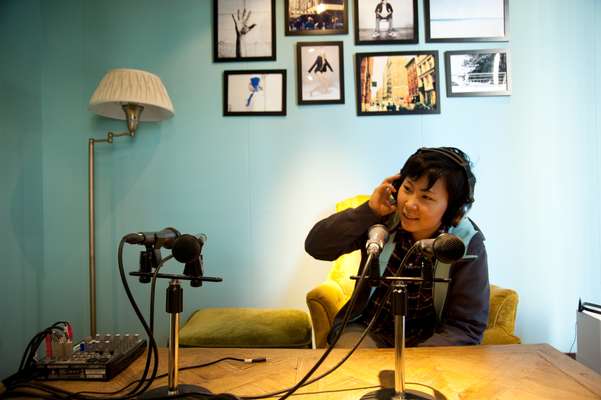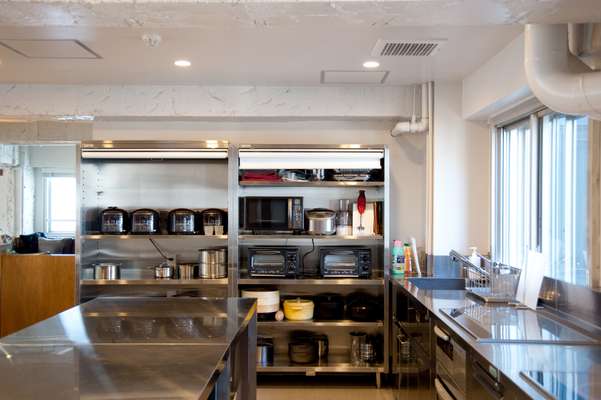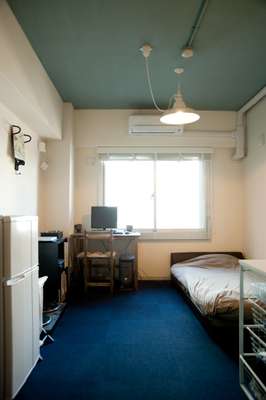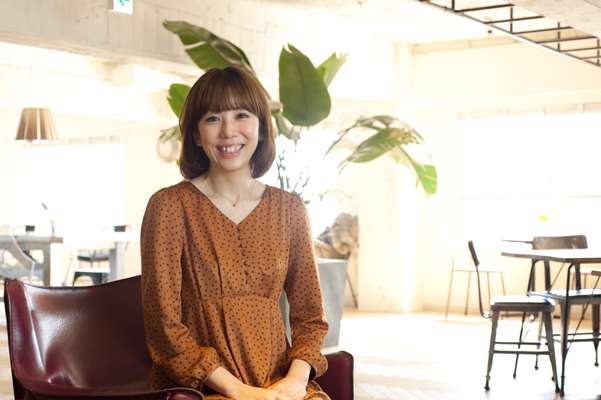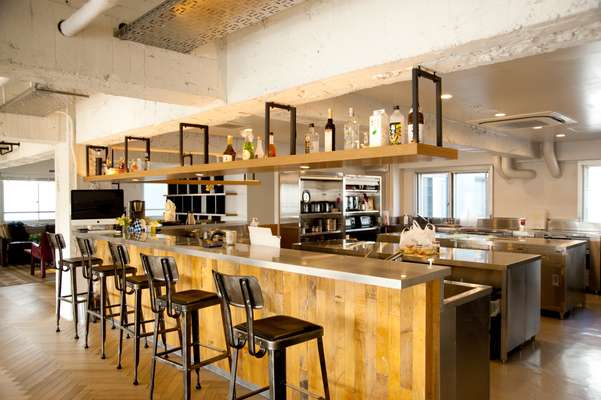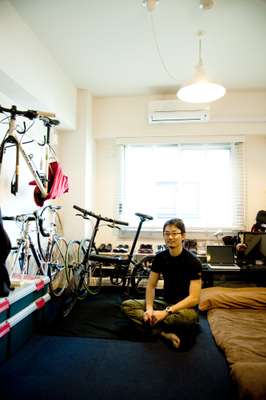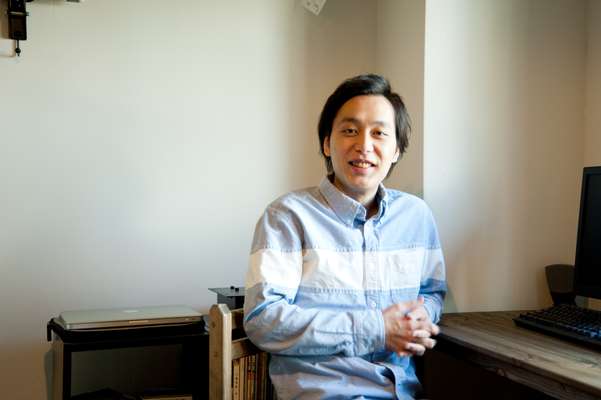 Structures of this age pre-date the strict building regulations that came into force in 1981, leaving worrying questions when it comes to earthquake resilience. "Our first job here was to make the structure sound," says Tsuchiyama, pointing to newly added reinforcement beams. Satoko Inoue was ReBITA's project manager in Harajuku. "We wanted to keep the old feel of the building," she says, "but infuse it with new life. We called our design concept 'simple vintage'."
Rooms are small and basic, ranging from 11 to 18 sq m, but the payoff is spacious, well-designed communal areas with a restaurant-sized kitchen and long dining table. Plus, the roof garden has terrific views across Harajuku. If you want company, it's there. "I'm a Pot Noodle man," laughs Nishimura, "so I'm happy not to have a kitchen but whenever I come home people always offer to share."
There are art works on the stairwells and each front door is a blackboard, which many tenants are already using to say something about themselves. One of the residential floors is for women only, the subtle design difference being bigger sinks and a large shoe cupboard.
The Share is a mixed-use building. As well as the 64 studio rooms, there are offices for rent, shops and a restaurant. "We were careful to choose tenants who were interested in the share concept," says Inoue.
The Share is ReBITA's tenth shared living project in six years and the idea is clearly taking off. Building owners are now approaching ReBITA and asking them to convert old properties. "When we started out people thought of it as an economical way to rent a place," says Tsuchiyama. "Now they see they can get something else out of it – communication, friends and hopefully some creative collaborations."
With young Japanese people marrying later and moving away from family homes, there are more single people looking for city accommodation than ever. "People didn't get the shared living idea at the beginning," says Satoko Inoue. "But now there are more projects like this." Web producer Yuichi Hagiwara, 33, found his way to The Share via Twitter. "I tweeted that I was interested in moving into a shared house," he says. "Several people recommended this place." Hagiwara rents one of the smallest rooms for ¥85,000 (€776) a month plus another ¥15,000 (€137) for amenities. "I didn't know anyone in the building before I moved in," he says, "but it's so easy to meet people here. My friends have come to visit and they've made friends too. You never know what's going to happen."
The Share is home to a radio station, Sora X Niwa FM, that broadcasts across Harajuku and Jingumae and via the internet. "Our feeling is that people are tired of spending so much time at home on the internet and on their phones," says Kana Naoi from n.o.s. productor co, which runs the station. "We want them to get out and about." The station broadcasts neighbourhood news and interviews with guests from the worlds of sport and entertainment. "Harajuku is a unique location," says Naoi. "There are many different businesses here and we know that people want to connect but they don't always know how to do it on their own."