Media / Global
Media
Briefing
A peek at Beirut's recently opened Art Factum gallery and Budapest's concept store Printa. Plus, we meet web designer-cum-magazine publisher Kai Brach to talk about his journal Offscreen.
Net gains
Last year, 69 per cent of Swedes were regular daily internet users. Surprisingly, 49 per cent of three-year-olds and 64 per cent between the three and five-year-old age group occasionally use the internet.
---
Sharp shooter
Global — 
CAMERA
With a choice of optical or electronic viewfinder there is more to the new Fujifilm X-Pro 1 than meets the eye. While its vintage design belies its ingenuity, the advanced colour-filter, 16.3 megapixel resolution and interchangeable lenses make it a wise buy.
fujifilm.com
---
All in one
Budapest — 
CAFE GALLERY
Located in the Jewish quarter of Budapest, Printa is the first of its kind in Hungary: a concept store, silkscreen studio, café and a gallery. Opened in 2009 by Claudia Martins and Zita Majoros, it sells clothing, furnishings and accessories, plus limited edition prints by various international and local artists who take 10-day turns of residency at Printa's on-location art studio.
printa.hu
---
Q&A
Kai Brach
Founder,Offscreen
Berlin
Offscreen is a rare breed of publication. A web-developer by profession, Kai Brach went the opposite direction and created a printed journal about everything online and the people behind it.
Why did you decide to get into print publishing?
I grew tired of pushing pixels around the screen and wanted to make something more tangible. The digital environment is very short-lived: you create it today; tomorrow it has disappeared into the vastness of the web. I also wanted to create something that makes us disconnect from the web. Offscreen wants you to put your iPad down.
Who is Offscreen for?
The goal of the magazine is to show the real faces behind the pixels. Anyone who wants to find out more about the life of the creatives behind websites and apps is a potential reader.
What's the future of print?
There seems to be a renaissance when it comes to indie mags. It still makes sense to have certain content in a digital format (accessibility, mobility, archivability). But more people yearn for the physical experience of consuming and collecting a carefully crafted publication. The multi-sensory experience (smell and touch of ink and paper) is now being rediscovered. It's a bit like the music industry and the good old vinyl.
offscreenmag.com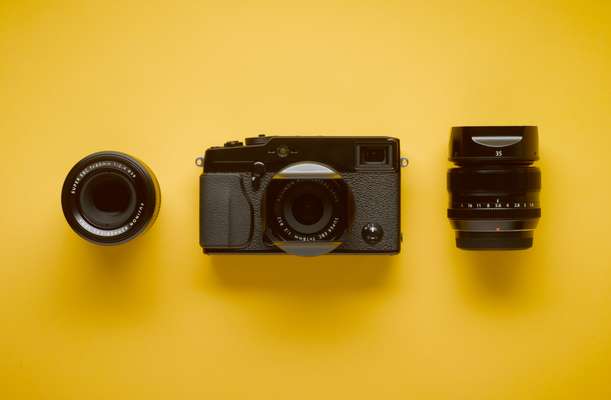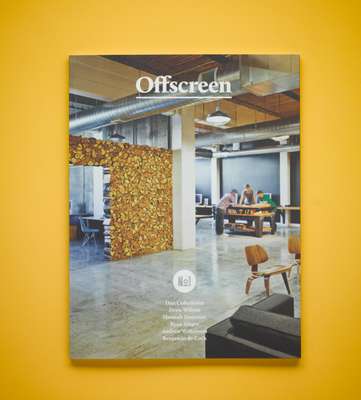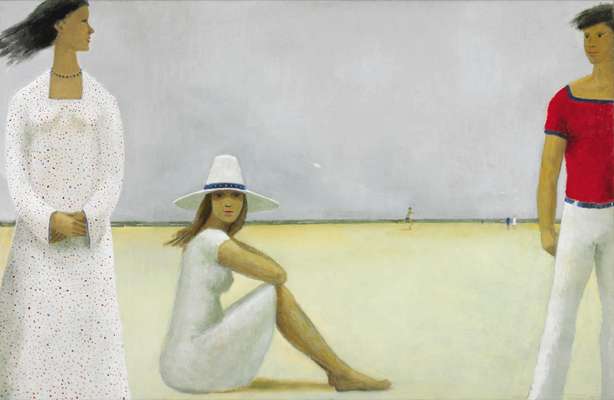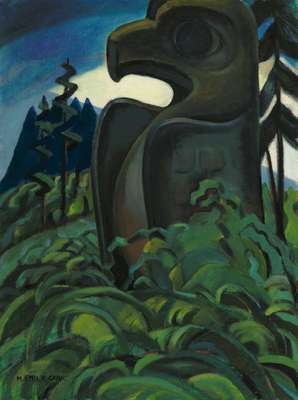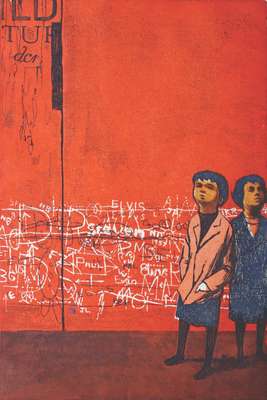 ---
Child's play
Porto — 
ILLUSTRATION
At this year's Bologna book fair – the kiddie version of Frankfurt's big literary fest – publishers showed off the top illustrated titles for tots. The spotlight this year was on Portugal and its talented group of illustrators who include Gémeo Luís, pseudonym of Porto-based graphic designer Luís Mendonça. His drawing style uses sinuous lines that reference Giacometti sketches and the drawings of Beardsley. The stark cartoon-like figures get kids to think creatively and are accompanied by polyglot texts.
gemeoluis.com
---
Commons people
Melbourne — 
DESIGN STUDIO
Melbourne keeps on surprising with bright ideas when it comes to work space. The latest example is graphic design and branding studio Koodoz, which recently relocated to its new grandly named "The House of Commons" HQ. Featuring red brick walls, polished concrete and high ceilings, the former warehouse in the inner-city suburb of Abbotsford was renovated with the input of interior designer Elissa Hunter and now houses Koodoz's offices, plus start-ups Paydirt and BugHerd.
koodoz.com.au
---
Mighty fine
Vancouver — 
AUCTION
Fine Canadian Art
Heffel, 17 May
Expanding on their father's success as a gallerist, brothers David and Robert Heffel launched Heffel Fine Art Auctions in 1995. Now Canada's largest art auction house with branches in Vancouver, Toronto, Montréal and Ottawa, Heffel hosts two live sales of works by historical and contemporary Canadian artists each year. Following on from a successful November sale in Montréal, Heffel's next auction is in Vancouver on 17 May, featuring important pre-war paintings.
"Our upcoming auction is comprised of 185 lots and the quality of works is truly exceptional," says Robert Heffel. "Paintings by Canada's most influential artists will be showcased, documenting the country's richness and heritage."
heffel.com
Auction highlights:
Jean Paul Lemieux's La Plage Américaine
Estimate: €375,000-€525,000
Emily Carr's Eagle Totem
Estimate: €450,000-€600,000
---
Q&A
Barry Kirk
Print artist and painter
UK
Born in Kent in 1933, Barry Kirk is a print artist-turned-painter. While studying etching under Julian Trevelyan at The Royal College of Art, Kirk started making prints which he later abandoned to concentrate on painting. Gallery owner Emma Mason came across Kirk's old prints by chance, helping rediscover his work.
Tell us more about your prints.
My passion was nourished during my studies and I started making urban-themed prints in 1956. Later, I got a job teaching art in Canterbury and gave up printmaking – partly because I didn't have enough time, partly because it required hard physical work.
And you kept your prints at home all this time?
Yes, I kept them all in a plan chest in my house. Emma [Mason] came upon a portfolio of my prints that I'd left at a friend's picture framing shop and got in touch. I didn't realise that between 1956 and 1965 I made about 100 prints.
How do you feel about your earlier works being rediscovered?
Absolutely marvellous; they represent my youth. These prints look attractive now – I'm not sure they were back then. They have a period flavour today.
Barry Kirk's prints are on display at the Emma Mason Gallery until 12 May,
emmamason.co.uk
---
WELL HUNG
De Factum
Beirut [GALLERY]
Lebanon's growing reputation as a trendsetter on the international art scene is not a novelty. Since the Baalbeck International Festival (launched in 1956), and with the recent boom of emerging artists and art collectives, all eyes are on the eastern Mediterranean nation.
An exciting addition to Beirut's art landscape is the new Art Factum Gallery, brainchild of Joy Mardini. The minimalist white-walled two-storey space opened its doors late last year in a former steel factory in the industrial Quarantine District on the outskirts of Beirut.
Devoted to supporting diverse forms of contemporary art – from painting and photography to installations and video – Art Factum represents both established and up-and-coming, local and international artists such as photographers Mustapha Azeroual and Tanya Traboulsi.
"Our aim is to transform the gallery into a living socio-artistic hub," says Mardini. "We want to transmit the unspoken cultural and intellectual messages of artworks. This will allow the public to discover and follow-up with the ever-expanding world of contemporary art."
Currently on its third show, the gallery is hosting "Inland Coast", a solo exhibition by Caracas-born, Madrid-based painter Darío Álvarez Basso. It's running until 31 May.
artfactumgallery.com