Travel edits / Global
Monocle travel guide
This issue's round up includes a concept store in Minneapolis, a canalside guesthouse in Amsterdam, a gourmet burger joint in Paris and a sweet shop in Athens. For Flights of Fancy we travel Sri Lanka by seaplane.
Dayton brothers
Minneapolis
The 19th-century industrial building on the corner of 2nd Avenue and 1st Street North in Minneapolis's North Loop neighbourhood always held promise for Eric (pictured right) and Andrew Dayton (left), the local brothers behind the 1,300 sq m former factory that is now home to The Bachelor Farmer restaurant, Marvel bar and the Askov Finlayson clothing shop. "It was a building that we knew well," says Eric. "My friends and I used to dream about what we would do with it if it became available. Suddenly it was on the market so my brother and I bought it in May 2008."
Although the building now serves as a busy clubhouse for the blossoming residential neighbourhood around it, the Daytons took their time in developing it, opening the restaurant, bar and store at different stages in 2011. "If we had tried to open the full building straightaway, we would have fallen flat on our faces," says Eric.
The space is anchored around the ground floor Bachelor Farmer restaurant, which serves seasonal food inspired by Minnesota's Nordic heritage. The kitchen grows many ingredients on their own roof farm and it's not only the produce that is sourced locally – Eric and Andrew were also committed to hiring talent from the Minneapolis area, including Paul Berglund, the restaurant's chef, and Pip Hanson, Marvel Bar's head bartender. "We tend to look at everything through what we call the 'Minnesota filter' – there's very little tolerance for nonsense here. What we're doing is very much influenced by being from Minnesota, I couldn't imagine doing this anywhere else."
Today, the brothers employ over 50 people but the Daytons are still involved in the day-to-day running. They buy the brands for the Askov Finlayson boutique – which include Barbour, Norse Projects and local knitwear designer Annie Larson – as well as greet guests arriving at the restaurant and bar. "We simply want to do the best job we can," says Eric. "If we achieve recognition outside of Minneapolis that's great but our primary goal is to be a really good restaurant and an established shop for this city first. We're in no rush, there's no time limit on becoming an institution that has real staying power."
---
The Bachelor Farmer
The menu comprises fresh, organic products – some bought from local producers and others handpicked from the rooftop garden by chef Paul Berglund. The Nordic-inspired house-smoked steelhead trout with scrambled egg and capers and the meatballs, lingonberries, mashed potatoes and pickled cucumber stand out.
thebachelorfarmer.com
Marvel Bar
One of the newest cocktail additions to the menu of the retro-themed Marvel Bar is the Honey Spot, a beer-based cocktail containing pilsner, bourbon, lemon and black pepper-infused honey. A sweet and strong cocktail perfect for spring.
marvelbar.com
Askov Finlayson
Stocking some of the trendiest fashion brands worldwide. We like the new collection of Warriors of Radness windbreaker jackets.
askovfinlayson.com
---
The Imperial Lane
Auckland
Since December last year the cobblestone passage of the historical Imperial Buildings in downtown Auckland has been home to The Imperial Lane. Serving freshly brewed coffee by day and tapas and artisan wines by night, the Lane is a well-received addition to the edifice, shared with neighbours Everybody's bistro and Roxy restaurant on the upper floors. The warehouse-like space is owned by hospitality group Pack & Company and designed by Auckland's Fearon Hay architects. It sports brick walls and timber beams – an inviting interior to fit the tastes of the locals, a vivid mixture of entrepreneurs, artists and young families.
theimperiallane.co.nz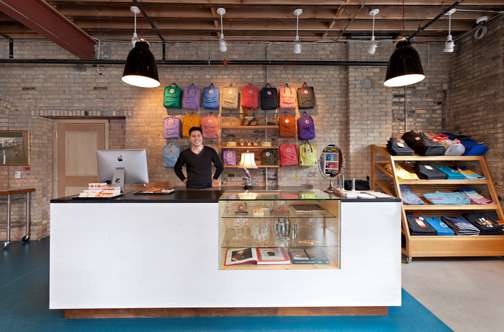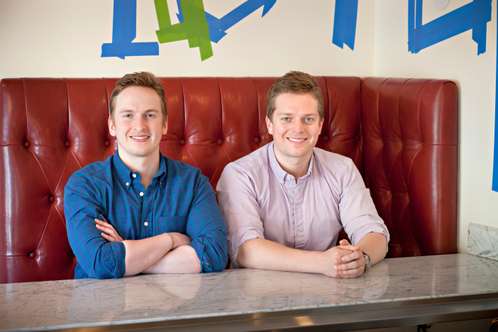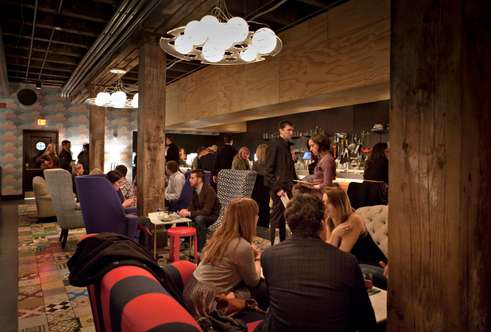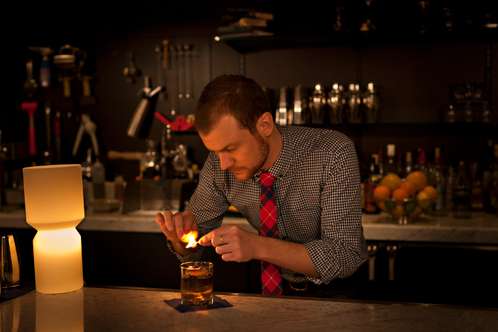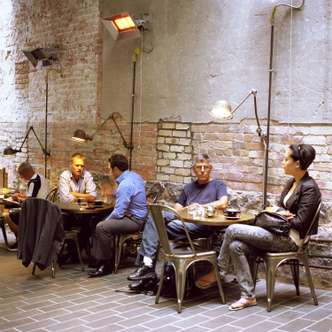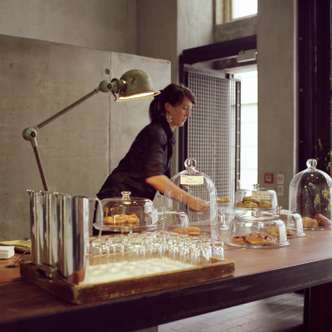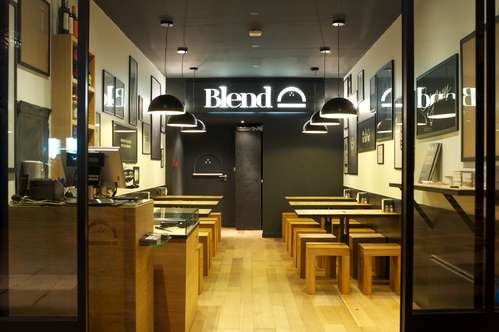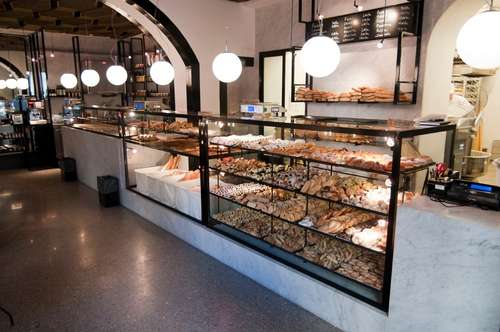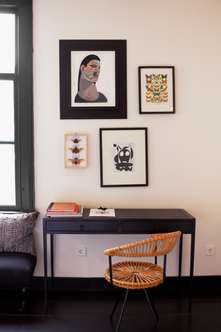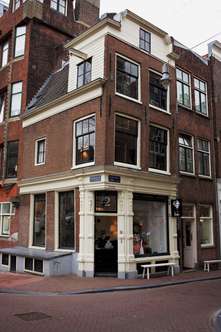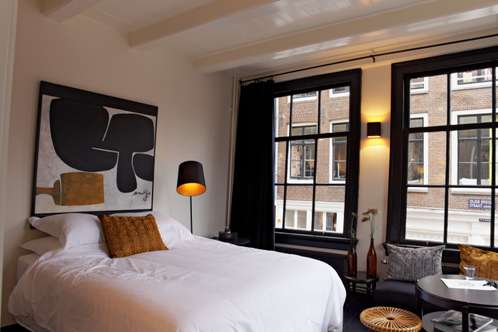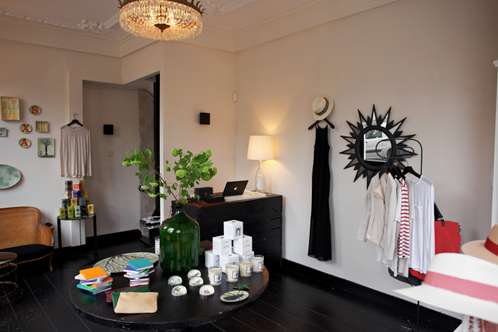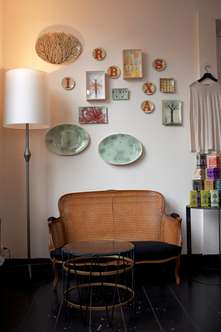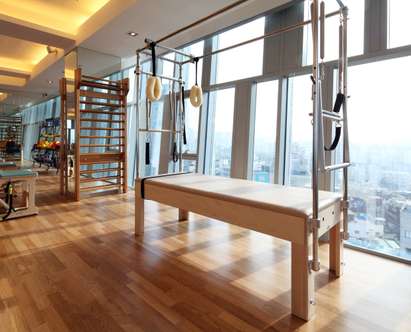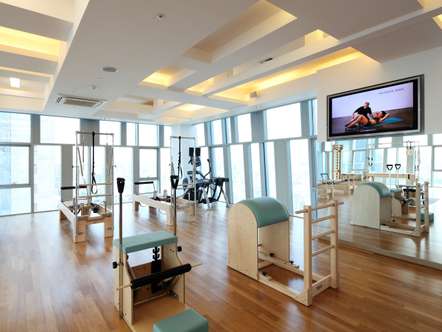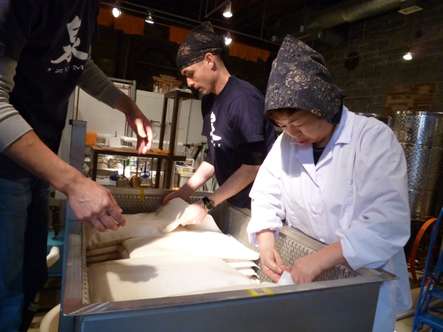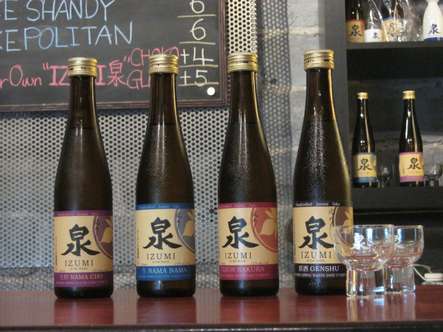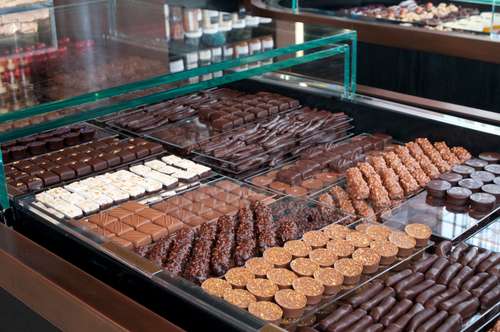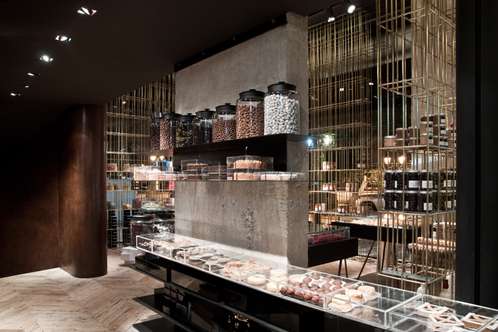 ---
Breakfast: French toast with poached strawberries and fromage blanc
Tapas: Oysters in yuzu dressing, chorizo gran reserva
Dessert: Pear and almond tart
---
"The reference for burgers in France used to be McDonald's. The idea that they can be made with quality products is still novel here," says Camille Malmquist, the American blogger turned pastry chef and part of the brains behind Blend, one of the new wave of burger joints in Paris. The sleek, small space near the garment district of Le Sentier has been drawing Parisians in droves to taste the Frenchified comfort food. The burgers, made with meat sourced from star butcher Yves Marie Le Bourdonnec, are sandwiched between homemade brioche-style buns with sides of sweet potato or shoestring frites.
blendhamburger.com
---
Antico Forno ai Serpenti
Rome
In the vibrant streets of Monti, a former red-light district in central Rome, is a modern bakery churning out traditional Italian treats. Owned by Alessando Santomauro, the eatery strays from the typical forno format, with Carrara marble walls, vintage lights and iron bar stools designed by a regional artisan. "We wanted to bring the air of a French bistro or a Viennese brasserie to the space," he says. Sergio Conti – hailing from a long lineage of bakers that opened the renowned Antico Forno di Trastevere — is on site every day overseeing the production of his family's recipes. Favourites are the pizza bianca (Roman-style pizza topped with olive oil and salt), the misshaped brutti ma buoni ("ugly but good") gluten-free cookies and la mela in camicia, a flaky pastry filled with cinnamon-topped apples.
Corner of via dei Serpenti and via Panisperna
---
By the picturesque Herengracht canal in the heart of Amsterdam, one of the traditional 300-year-old corner houses has been converted into a pocket-sized guesthouse. Previously serving as a gallery, the space was acquired by Swedish fashion designer and ex-interior decorator Ulrika Lundgren, in the hope of creating a cosy pied-à-terre for chic bohemians. "People who come here don't want flashy five-star hotels, they're looking for something unique, secret," says the founder.
Maison Rika only has two rooms. Each is 35 sq m wide, it occupies an entire floor and has a panoramic view of the water. The cream, timbered interior and its black oak floors are home to a motley, "classical yet organic" atmosphere, as Lundgren puts it. Notable pieces handpicked by Lundgren include a vintage wicker sofa and Maison Martin Margiela glass lamps.
Although breakfast isn't included, regular refreshments and small snacks are brought to the room during the day. "We also leave little munchies and surprises throughout the guest's stay," says the owner. To ensure the guests spend a truly Dutch moment, Maison Rika publishes its own city guidebook with personal, tourist-free hangouts and markets. A free-of-charge service offers to recommend and book all kinds of – sometimes hard to get – reservations for their clients, a handy option for those who can't speak the language.
The house's ground floor delivers its fair amount of distraction: it simultaneously serves as lobby, concept boutique and pop-up gallery. The latter recently featured porcelain insects by New York craftsman John Derian and it is soon to spotlight Helena Christensen's photography and a yet-to-be revealed installation by glasses designer Linda Farrow.
As for the objects on sale, the pick and mix gathering ranges from retro stationery from Belgium, Summerbird Danish organic chocolate and Lundgren's travel wear collection.
And for travellers passing by in summer, the cushion-covered veranda is the place to grab a glass of prosecco, mint-infused lemonades and a bite to eat under the sun. "This just feels like a more wholesome way of enjoying a city," said Lundgren.
Oude Spiegelstraat 12, + 31 203 301 112, rikaint.com
---
Lundgren's recommendations:
Balthazar's Keuken
This homely restaurant is one of the owner's favourites. It serves one different fish and meat dish daily and borrows Mediterranean twists.
balthazarskeuken.nl
Rika Boutique The designer's ready-to-wear collection and biannual fashion magazine is sold in her boutique on the hotel's ground floor.
rikaint.com
Noordermarkt
A five-minute stroll away, the antiques market on Prinsengracht opens on Mondays and Saturdays. It is surrounded by organic cafés.
Noordermarkt 9
---
At Monocle we love to recommend good restaurants but we also want our readers to keep a trim waist. South of the Han River, located on the 11th floor of the Sinsa Mi Tower on the fringe of the Karosu-Gil district is O-Pilates workout studio. Overlooking Seoul, the spacious gym has state-of-the art Balanced Body machines. It's run by Yerin Kim, a Cordon Bleu pâtissier and Christie's art historian who tried pilates for the first time in 1995 after suffering back pain caused by playing classical violin. "It started to improve my body condition and mental confidence," says Kim. "I wanted to share this experience with the world."
o-pilates.com
---
Ontario Spring Water Sake Company
Ontario
Unexpectedly, the calcium-rich/iron-free spring water in Ontario is just perfect for making sake. Former banker Ken Valvur, who lived for years in Japan, founded Ontario Spring Water Sake Company operating out of a wood and brick brewing facility in Toronto's century-old Distillery District. Working with a Japan-based sake-making family, Valvur brews traditional, unfiltered and unpasteurised sakes from Japanese rice seeds grown in California. An on-site tasting station allows curious sake-lovers to taste Canada's finest.
ontariosake.com
---
It might be an unlikely time for business in Greece but it hasn't stopped renowned pâtissier Stelios Parliaros from opening sweet shops in Athens. Following the success of his first store in the city centre, the second Sweet Alchemy boutique was inaugurated in the Kolonaki District.
Parliaros worked closely with architect Stelios Kois to redefine the nature of a dessert boutique. Within the theatrically lit premises, customers are invited to buy chef's tools and cookbooks in the loft while pastry classes are given in the basement. The sweets, such as Parliaros' signature chocolate olives and candied kumquat, are seasonally prepared.
parliaros.gr
Flights of fancy
AIRLINE
Sri Lanka
The end of Sri Lanka's 26-year civil war heralds the dawn of a new age of tourism for the island nation. With luxe property offerings dotted across the country and revered surf beaches along the east coast, tourism operators are keen to make travel between the country's many and varied holiday destinations less fraught.
While private investment in the hotel market continued through the later stages of the war, civil infrastructure by way of roads and public transportation has not kept step. That is why the national carrier, Sri Lankan Airlines, saw fit to provide visitors with the option of flying between key destinations, launching Sri Lanka Air Taxi in December 2010. The service has eliminated the successive, gruelling six and seven-hour road trips otherwise required between towns.
Most visitors to Sri Lanka are keen to embark on a whistle stop tour of the island. Moving between the tea plantations in the highlands of Hatton to the spiritual centre of Kandy to the must-surf beaches of Tangalle and the historic colonial splendour of the Dutch-Portuguese fort town of Galle. Sri Lankan Air Taxi has daily scheduled flights between these destinations, and also offers private charter services, to ensure that a diverse itinerary is possible.
The air taxis provide connections to flights landing at Colombo's Bandaranaike International airport, however the transfer entails a 20-minute drive to the seaplane "airstrip" – a stretch of Colombo's Kelani River. Arriving at a Buddhist temple, complete with flowering jackfruit trees and saffron-robed monks wandering in the gardens, passengers wait on the edge of the river for their plane to arrive.
srilankan.lk
Fleet: Two 15-seat De Havilland Twin Otter sea planes. There are plans to increase the fleet to nine over the coming year.
Staff: Two pilots per aircraft and two ground staff at each destination landing strip. No stewards on board.
Uniform: Pilots and ground crew wear navy trousers and crisp, white shirts.
In-flight entertainment: Glance out the window. Flights to Kandy and Hatton fly over jungle, tea plantations and terraced rice crops. Flights to Tangalle allow spectacular views of Sri Lanka's south coast.
In-flight catering: Complimentary bottle of water.