Retail / Tokyo
Shopping heaven
Tokyo's Ginza district is already one of Japan's top spots for department stores and upmarket shopping. Now it has two very different new additions.
The names Uniqlo and Comme des Garçons may rarely feature in the same sentence – never mind the same building. But sitting in the west wing of the newly restored 1946 Ginza Komatsu department store in Tokyo, just opposite the world's biggest Uniqlo, is the first international outlet of London's Dover Street Market by Comme des Garçons.
Since opening in the British capital eight years ago, Dover Street Market has acquired a cult following with its art-fashion mix and collections handpicked by founder Rei Kawakubo. Explaining why Ginza was chosen as its new location, Adrian Joffe, president of Comme des Garçons, says, "It was just by chance. We were offered the annexe building of the old Komatsu store and thought the challenge of bringing London's Dover Street market to traditional and conservative Ginza was very interesting."
Its new Tokyo home is a modern building with very white interiors and a dizzying number of escalators, spanning six floors and 2,500 sq m (twice London's size). "The biggest hurdle in designing it was how to make the concept of 'beautiful chaos' inside such a normal office building, with so many rules and building regulations to abide by," says Kawakubo.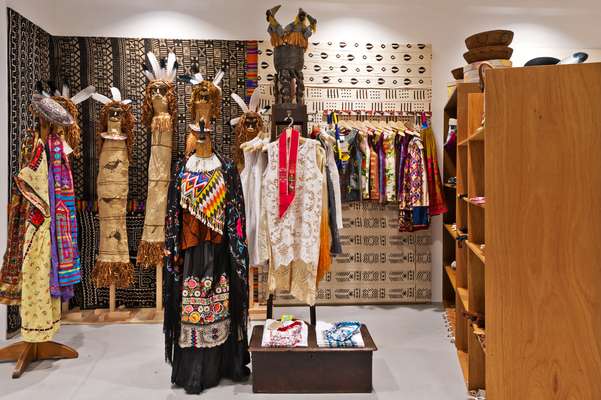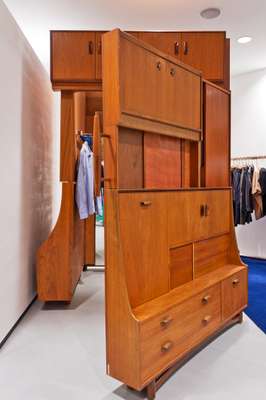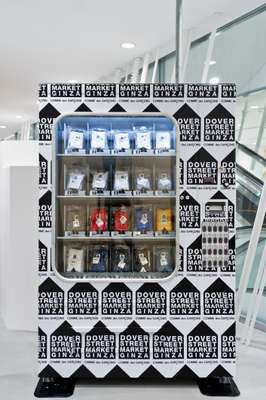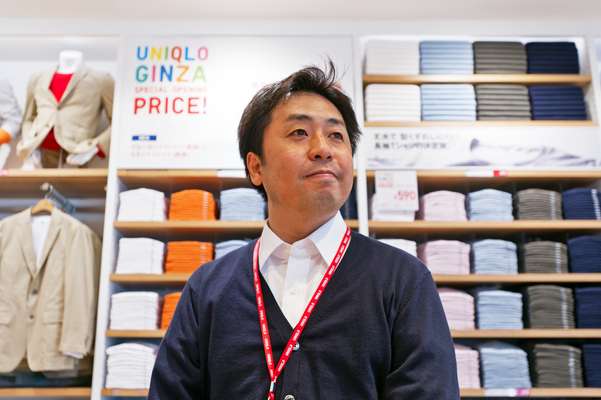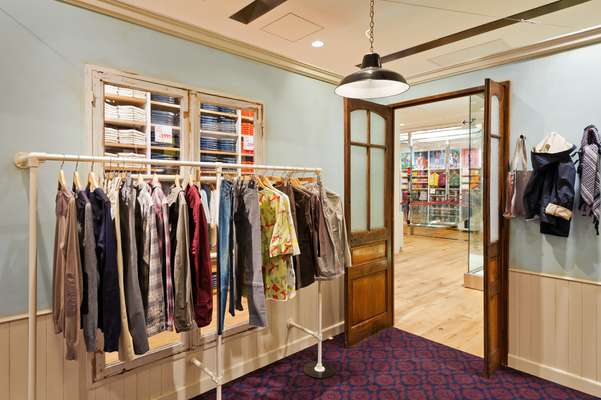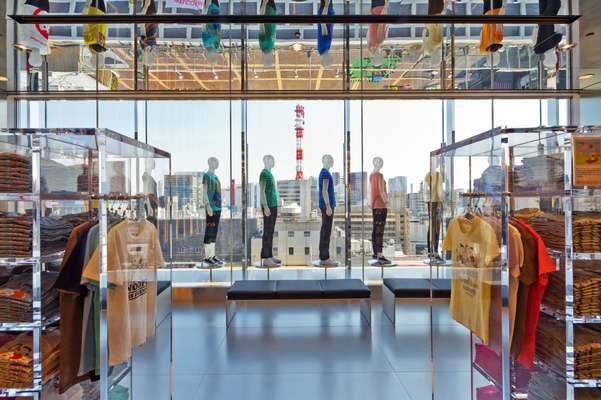 Her solution? To commission 10 artists, designers and architects to contribute under her direction, with creations ranging from a grey elephant by Stephanie Quayle to Michael Samuels' antique cupboards reworked into fitting rooms.
Products include staple Dover Street Market labels such as Ann Demeulemeester and Alexander Wang, as well as exclusive ranges, including collaborations with A Bathing Ape and a vending machine with dsm Ginza T-shirts.
The new Tokyo store is the first of a string of international outlets; New York is next on the list in 2013. "There will be more Dover Street Markets opening up in interesting, vibrant, energetic cities worldwide in the next few years," says Kawakubo.
---
Comme des Garçons x Chrome Hearts shirt
Dover Street Market Ginza x Mastermind T-shirt
White and grey Dover Street Market T-shirts from vending machine
Kitsuné cardigan
Comme des Garçons Junya Watanabe Man trousers
---
Before the doors had opened at Uniqlo's new Ginza flagship there were queues all the way down Chuo Dori. The store is the brand's biggest yet, spread over 12 floors, with over 500 staff and the largest product selection of any Uniqlo. It's all wrapped up in an interior filled with spinning mannequins and walls of LED by Tokyo design firm Wonderwall.
From the checked carpet and toy railway on the children's floor to the concierge desk, it's a leap forward for the ambitious retailer. CEO Tadashi Yanai says it was a happy day for him. "A store in Ginza," he says, "is a dream for all Japanese retailers."
The biggest scrum was reserved for the floor devoted to UU, Uniqlo's new collaboration with Undercover designer Jun Takahashi. The label's fans were out in force vying for cotton jackets, hoodies and sweaters for men and women and a complementary kids range that Takahashi designed with his wife Rico.
Uniqlo (1,100 stores and counting) is part of the Fast Retailing Group, the world's fourth largest clothing retail company. Yanai makes no bones about the fact that he wants to be world number one and his eye is on Japan's backyard. "The consumer market used to be all about the West but now it's about Asia," he said at the pre-opening press conference. Manila is opening soon and India is on the horizon. At home, another flagship will open in Tokyo's Shinjuku district later this year. The Ginza store is off to a strong start but staff won't be resting on their laurels; Yanai says he's expecting annual sales there to hit ¥10bn (€91.5m).
---
Hankyu Men's Tokyo
Men's fashion and design products (alongside Monocle's Tokyo café)
2-5-1 Yurakucho

Ito-ya
Ten floors of stationery, from origami paper to calligraphy brushes.
2-7-15 Ginza

Higashiya Ginza
Traditional confectionery and a serene tearoom.
2F Pola Ginza Building, 1-7-7 Ginza

Motoji
One of the more approachable of Ginza's traditional clothiers.
3-8-15 Ginza

Mitsukoshi Department Store
A Ginza landmark that reopened in 2010 following a major renovation. Its depachika (basement food hall) is a big draw.
4-6-16 Ginza