Property prospectus / Buenos Aires
Villa Crespo
As Palermo loses its edge, largely due to high property prices, Buenos Aires creatives are upping sticks and heading south for the cobbled streets and bohemian feel of up-and-coming barrio Villa Crespo.
Due to property prices spiking in the city's property over recent years, Buenos Aires creatives who once made the Palermo barrio cool are packing up and heading south to re-establish their community in Villa Crespo, a neighbourhood formed by warehouses and chorizo-shaped houses (see architecture box), where chic bistros and boutiques are just taking root.
Built around clothing factories run by Jewish, Syrian and Lebanese immigrants, Villa Crespo maintains an intimate atmosphere. It first became popular in 1888 when the Fábrica Nacional de Calzado (the national footwear factory) opened its doors and attracted the first wave of inhabitants to the area. Now praised for its central location, families still put tables out on the street for Sunday lunch in the shade and locals greet each other by name. The tree-lined streets have become a canvas for the city's street artists and a wave of independent cafés and family-run restaurants have sprung up.
"Villa Crespo is all about secret spaces in hidden places," says artist Luna Paiva, who returned to her childhood neighbourhood after years in Paris. "The market is characterised by fantastic houses that look like nothing from the outside – you need to read the codes."
Thanks to an overhaul of the city's irrigation system, the chronic flooding that once plagued Villa Crespo is now a thing of the past. Property prices are on the rise and forward-thinking projects such as Fábrica de Chocolate (an apartment complex in what was once a chocolate factory) are investing in intelligent developments that still encapsulate Villa Crespo's spirit.
---
Villa Crespo is diverse in terms of architecture. The older buildings date back to pre-1920 and have a neo-French colonial style. Chorizo houses extend back from the street into two long passages of individual rooms (hence the name) divided by a central vertical courtyard – now sold as complete houses. Properties are ideal renovation projects as they can be bought relatively cheaply and are structurally sound. Commercial warehouses are increasingly converted into private residences. While large developments line the barrio's boundaries, height restrictions in the centre ensure that new builds don't jeopardise Villa Crespo's village aesthetic.
---
Foreigners have equal rights when it comes to owning property in Argentina. A foreign buyer should obtain a CDI tax number. Once a price is agreed, a deposit is paid to secure the property and the title presented to the buyer's notary to ensure there are no outstanding fees. A date is then set to sign the deed whereupon the price is paid in full. A buyer will spend between 8 and 10 per cent of the property value when closing a deal. Most fees are assumed by the buyer.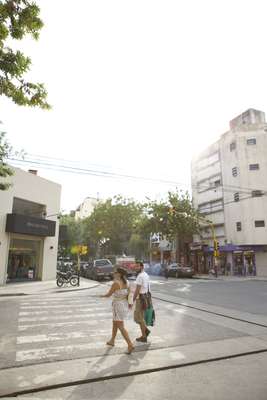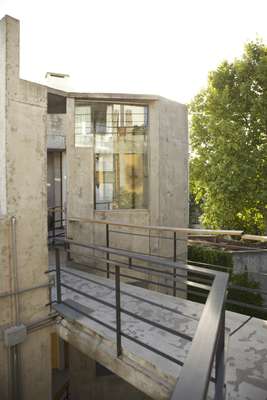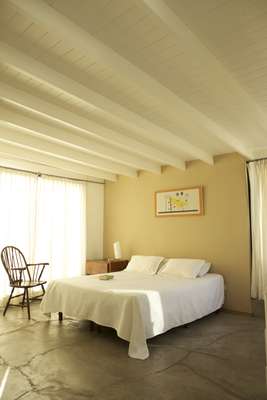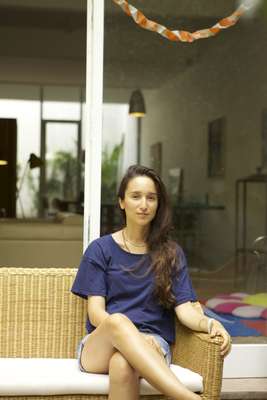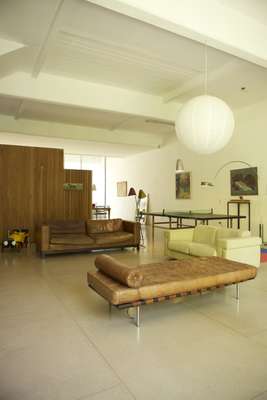 ---
1 bedroom
€55,000 – €105,000
2 bedrooms
€90,000 – €140,000
3 bedrooms
€110,000 – €270,000
---
Gateway to South America was initially founded in 2007 to sell commercial farms to investors. The company now specialises in foreign buyer consultancy in locations across the capital.
gatewaytosouthamerica.com
---
Notary fees: 2 per cent.
Agent fees: 4 per cent.
Money transfer fees vary from 1.5 to 2 per cent; final purchase tax is 1 per cent.
---
Querido B&B
Juan Ramírez de Velasco 934, + 54 11 4854 6297
queridobuenosaires.com
Querido is an intimate guesthouse of seven rooms set in a three-storey town house, renovated in 2005 by an Anglo-Brazilian couple. Along with a laid-back Brazilian vibe, rooms have private balconies.
Doma Outlet
Gurruchaga 711, + 54 11 2058 7124
doma-leather.com
Doma's outlet store sells exquisite leather jackets and accessories for men and women.
Bungalow Rooms
Juan Ramírez de Velasco 589, buzzer 1, + 54 11 4857 0913
An artists' collective set up in a private residence that hosts regular exhibitions, fashion shows and hip private events – a good place to pick up emerging art.
Net architecture and design
Godoy Cruz 1740, + 54 11 48 33 39 01
netmuebles.com.ar
Architect and furniture designer Alejandro Sticotti is the talent behind Villa Crespo's innovative renovations, converting former factories into architectural feats of wood, iron and wide windows overlooking garden courtyards.
San Bernardo
Corrientes 5436
A former working mens' club, the place hasn't changed much in 50 years. A current favourite among Villa Crespo's creative set who come for Tuesday night ping-pong tournaments. Open 24 hours a day.
La Esperanza de Los Ascurra
Aguirre 526, + 54 11 2058 8313
esperanzaascurra.com.ar
A family-run restaurant serving top-quality Spanish tapas crafted from family recipes brought back from the Basque country in the 1940s. One of the owners, Martín, is an artist hosting regular exhibitions.
Malvon
Serrano 789, + 54 11 4774 2563
malvonba.com.ar
One of the city's top brunch spots, this former race jockey's private residence has been reformed to its 1930s vintage glory with wooden counters weighed down by homemade breads and retro chairs set around wrought-iron tables.
La Crespo
hames 612, + 54 11 4856 9770
lacrespo.com
A nod to Villa Crespo's Jewish heritage, La Crespo serves up traditional dishes such as knishes (dumplings) and pastrami on rye for those hankering for a taste of New York.
Sarkis
Thames 1101, + 54 11 4772 4911
In a country where it is unthinkable to eat before 22.00, Sarkis has queues forming out the door by 20.30. Much loved by locals for its excellent Armenian food and slick service at rock-bottom prices.
---
The local
Martín Bustamente
Artist
"We have a mismatch of different cultures, religions and social classes here – all united by a way of living and thinking. It's the people who make the barrio."