Africa/Middle East / Africa
Africa/Middle East
Briefing
The motorcade of Equatorial Guinea's president, election watch in Congo and why Mali's interim prime minister is out of this world.
Me and motorcade no.32
Finders keepers
Equatorial Guinea [TEODORO OBIANG]
A decree bans anyone from photographing the presidential motorcade in the West African oil state of Equatorial Guinea. But eyewitnesses say President Teodoro Obiang Nguema Mbasogo's favourite vehicle is a black Lexus suv with tinted windows. When Obiang travels his country's motorways are closed to other cars and his Lexus is accompanied by at least two Pandur armed personnel carriers and a fleet of Jeeps carrying Moroccan mercenaries clutching assault rifles.
President Obiang – who has been in power since he overthrew his uncle in 1979 – has been extra careful with security since 2004, when British mercenary Simon Mann led the failed "Wonga Coup". The motorcade of the 70-year-old veteran president is relatively restrained in contrast with the colourful fleet owned by his 42-year-old son, forestry and agriculture minister Teodorín Obiang.
In September last year, French police impounded 16 supercars at the son's Paris residence, including an Aston Martin v8, a Rolls-Royce Drophead Coupé, a Porsche Carrera gt, a Ferrari Enzo, a Ferrari 599gto, a Bugatti Veyron and a Maserati mc12. French customs records from 2009 also show that Teodorín transported 26 cars and six motorbikes from the US to Equatorial Guinea, via France, including seven Ferraris, five Bentleys and four Rolls-Royces.
To keep mobile despite the ongoing French investigation into how Equatorial Guinea's oil wealth is being spent by the first family, Teodorín has invested in at least two Nor-Tech 5000 speedboats. Last year he was reported to have enquired with Germany's Kusch Yachts about buying a 118m yacht at a cost of €288m.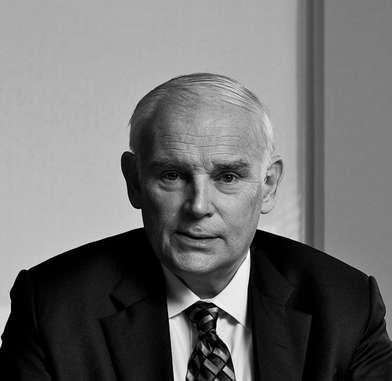 ---
The presidential plane is a 10-year-old Boeing 737. The Obiang family fleet also includes a €29m Gulfstream jet. The jet is part of €52m worth of assets under investigation by the US Justice Department's criminal division on the grounds that they were bought with the proceeds of corruption.
---
Vehicles (Lexus, Jeeps and Pandurs)
In December 2006, a ship charted by the UN left Zeebrugge, Belgium, loaded with 15 Pandur APCs and 50 Jeeps destined for peacekeepers in the DRC. The ship was impounded in Malabo and, according to a UN report, the equipment was "stolen''. Defence analysts say the Pandurs now head up the presidential convoy.
---
Type: Legislative
Date: June (date TBC)
Candidates: Few bookmakers will be taking bets on Congo's dominant party, the Congolese Labour Party, losing their thumping majority in the lower house of Brazzaville's parliament.
Issues: Take your pick from a full house of plagues. Congo is poor, corrupt, volatile and maddeningly unable or unwilling to spread the profits of its mineral wealth.
Monocle comment: Congo, like other oil-soaked West African states, should be prosperous, or at least more so than it presently is. Congo's people, like the people of other oil-soaked West African states, deserve better than this.
---
Space oddity
Mali — 
POLITICS
If there is a glimmer of hope of averting all-out war in the Sahara, Mali's acting prime minister Cheick Modibo Diarra should spot it. Recently appointed and tasked with ending the occupation in the north of Mali by Tuareg rebels and Islamist groups, the former interplanetary navigator for Nasa has an eye for detail. In the 1990s, from a laboratory in Florida, he flew spacecraft to Mars, Jupiter and Venus. "On my way to Jupiter, I established a rendez-vous with an asteroid, Gaspra, which is 17km in diameter and 300 million km away. I photographed it from 1million km. That's like photographing a potato from a distance of 10km," he told Monocle
---
It's a gas
Comoros — 
RESOURCES
Over 20 coups in less than 40 years has left Comoros, an archipelago in the Indian Ocean, economically isolated. But sizeable gas fields discovered in the nearby Mozambique Channel are piquing prospectors' interest. The government has signed its first licence for exploration and production with Bahari Resources, an oil and gas outfit based in Kenya. "The geology of this region is likely to be common across political borders, so the Comoros is an obvious area to take seriously," says Les Smith, technical director. He adds that local training and employment will be key practice in the project. This infamously unstable nation may be due for a shake-up.
---
Q&A
Everette Dennis
Dean, Northwestern University
Qatar
Everette Dennis has been working with Libya's transitional government to look at how to build a free press in the country.
What is Libya's media landscape now?
Lots of new publications opened during the revolution; there were 350 start-ups in Benghazi alone. Many were produced by people without a journalistic background but who wanted to express themselves after 40 years of oppression and harsh rule.
What media models did you show the NTC?
We covered everything from the Scandinavian model to how it works in North Korea. Privatising the media was very much on the table, and there was a great deal of interest in a robust, free media system covering news and information, as well as religious programming.
How has the NTC taken criticism from foreign press?
I'm sure it smarts. But the groups we worked with know that it's the price to pay for freedom of expression.
---
Room for one more?
Mozambique
The Community of Portuguese Language Countries will meet this year in Mozambique's capital, Maputo. On the agenda: whether to accept Equatorial Guinea's application for membership. Given the authoritarian nature of the regime, the CPLP may decide to pass.