Art Market / Global
Art Market
Briefing
Galleries, art sales, interviews and the latest media products, both analogue and digital.
Brand New Gallery, as the name implies, is one of the latest additions to the Milanese art scene. Historians by vocation, Chiara Badinella and Fabrizio Affronti (he's a collector specialising in Old Masters' paintings, she is a contemporary art expert with an ma from the Sotheby's Institute in London) opened the gallery in late 2010 in the heart of via Farini, an area on the brink of becoming Milan's new retail and art centre, drawing the increasing interest of designers, restaurateurs and artists.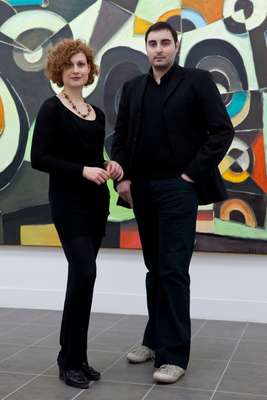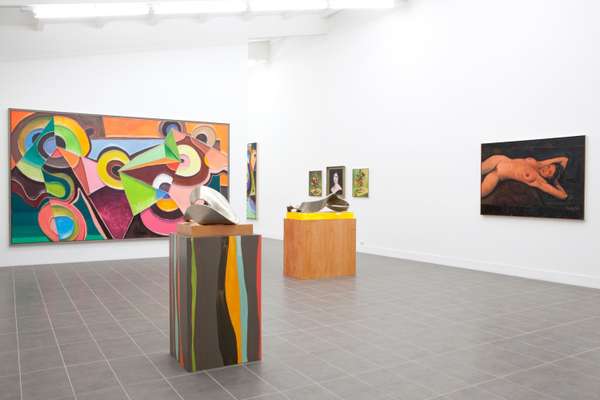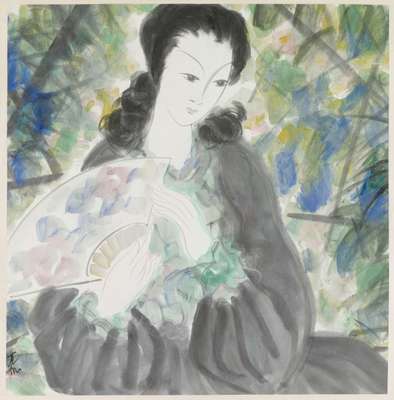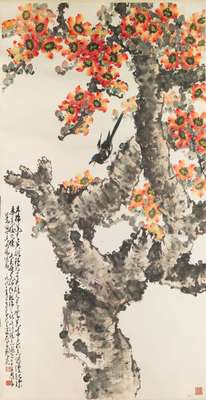 White walls, glossy tile flooring and high ceilings: the airy 360 sq m space sports two main exhibition halls, two smaller rooms and a leafy private courtyard. What sets Brand New Gallery apart is the clearly outlined devotion to international art. "We work mostly with foreign artists that have never been shown in Italy before. Out of the 17 artists we represent, just one is Italian – painter and sculptor Alessandro Roma," says Affronti. "In less than two years we've become quite popular among foreign collectors – half of our clients come from the US, UK and Germany."
With two shows on the agenda, June will certainly be busy for Badinella and Affronti. The gallery hosts Miami-based artist Cristina Lei Rodriguez's first solo exhibition in Italy, while the group show Changing States of Matter displays works by 18 international artists such as American sculptor Jessica Jackson Hutchins, Swiss multimedia artist Mai-Thu Perret and British painter Gabriel Hartley. brandnew-gallery.com
Spring to action
Hong Kong — 
auction
Hong Kong Spring auctions
Christie's, 25-30 May
With China's insatiable hunger for fine art and luxury items, it comes as no surprise that Christie's Hong Kong Spring 2012 auctions are centered around categories that whet the Chinese appetite. An array of fine wine, watches and jewellery, as well as Asian works of art, will go under the hammer 25-30 May. In terms of its exquisite art selection, particularly fine Chinese modern paintings from the past century, the venerable auction house tends to deliver. "We are continuing our mission of sourcing rare and superb works for our spring sales this year, despite uncertainty in the global economy," assures Ben Kong, Christie's international specialist head of Chinese paintings.
christies.com
Auction highlights:
Zhao Shao'ang's
Bird on Kapok Tree
Estimate: HK$1.5m-HK$2m
(€146,000-€195,000)
Lin Fengmian's
Lady Holding A Fan (left)
Estimate: HK$2m-HK$3m (€195,000-€290,000)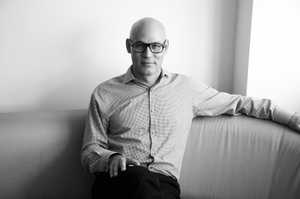 Q&A
Craig Robins 
Collector
Miami
Craig Robins is a real estate developer with flawless intuition. In the past decade he transformed a depressed strip of downtown Miami into the booming Design District, helped restore the crumbling Art Deco landmarks of South Beach into a premier tourist destination and launched Design Miami.
When were you first inspired to start collecting?
It began around 30 years ago, while I was studying in Madrid. I visited the Prado Museum many times and became fascinated with several artists, especially Goya. Afterwards, I moved to Barcelona where the city's urban design, architecture and art became a source of inspiration. It was then, with limited resources, that I began to collect.
What was one of your first pieces purchased?
The first serious work I acquired was about 20 years ago. It was a word painting by John Baldessari from the 1960s.
Do you collect with a particular focus?
After collecting works by several young artists based in California in the early 1990s, naturally John Baldessari became unavoidable. This then led me to collect art by Mike Kelley and Paul McCarthy. Independently, I started to collect Richard Tuttle. Eventually, I had no choice but to acquire a masterpiece by Duchamp.
How has the presence of the art fairs in Miami changed the world's perception of the city?
Art Basel gave Miami a chance to showcase itself as an international cultural city of substance. It served as a catalyst to unite the community's efforts and establish our relevance in the global dialogue. Beyond that, our museums have grown, talented artists have emerged and important collections have been showcased here. A significant part of the work I am doing now relates to, or in part was born out of, that experience.