Culture / Global
Culture
Briefing
Films, books, music and our culture editor's monthly column.
The exotic in the ordinary
The Tate's Patrick Keiller exhibition gets us to examine the strange and absurd right under our noses.
Patrick Keiller's "Robinson Insitute" takes up space at Tate Britain until October. Keiller is a film essayist whose fictional, invisible character Robinson is a scholar in a fugue, a wandering ragamuffin savant with a socialist conscience and a fascination with Rimbaud. Keiller's films London, Robinson in Space and Robinson in Ruins are lingering images of southern England, chosen to aid, abet or upset their elegiac, poetic, critical voiceover. The Tate riffs on the geography and commentary of these films by showing works by artists as diverse as Ed Ruscha and LS Lowry and allowing them to converse with Robinson's concerns and Keiller's aesthetic on cities, modernity and capitalism. These are works of wandering. They consistently find the exotic in the ordinary: deserted streets after carnival parties, anthropomorphised gate finials, lichen like wallpaper on road signs.
It's often thought that clapping eyes on the foreign requires a plane ticket but the truly exotic is often closer to home. It's the view of the park in which cheerfully sunbathing office workers sit against headstones; it's the steady flow of suits cartoonishly zipping their flies as they climb the 13 steps to exit a basement of debatable repute around the corner, after a lunchtime spent unfed but not unsatisfied.
An affinity for looking is allied to the art of wandering. Keiller's films remind me of other writers and filmmakers for whom the screen is a natural habitat for their examinations of place uncovered at a trot. Grant Gee's film Patience (After Sebald) retraces the super-discursive East Anglian wanderings of the German writer WG Sebald who heard exotic historical echoes down every path he trod. One of that film's contributors is Iain Sinclair, psychogeographer, Hackney chronicler, circumlocutor – on foot – of London's orbital m25 motorway. TV's greatest essayist Jonathan Meades might stand still to deadpan to the camera in suit and shades but he's happier buggering off over Flemish fields, Scottish beaches, Surrey golf courses; ruining his suede shoes to make a point about the outlandish leanings of the outwardly mundane.
The tip, then, is this: on your way to see Keiller, if you can, take the top deck of a slow bus or walk it, because after the rains have stopped you'll only see the end of the rainbow if you're wandering and you're prepared to get lost.
---
Fiction
Hello Kitty Must Die
Angela S Choi
Choi's acidic debut novel introduces Fiona Yu, a meticulous 28-year-old San Franciscan lawyer, who would rather die than be forced into the fluffy pink stereotype of her Chinese heritage. Or kill for that matter. We grow fond of Fiona and her ruthless best friend Sean, as they inflict a series of dark deeds onto the Bay Area community in order to escape their pasts. It seems Hello Kitty has claws too.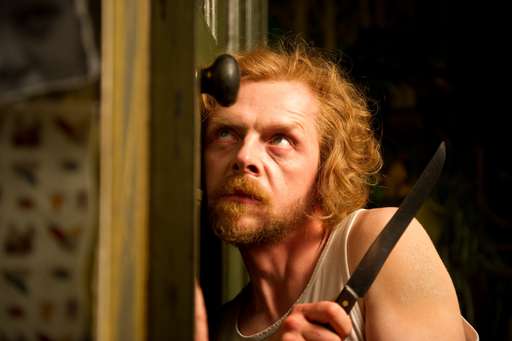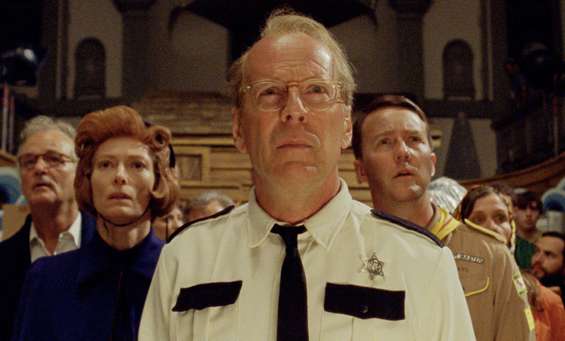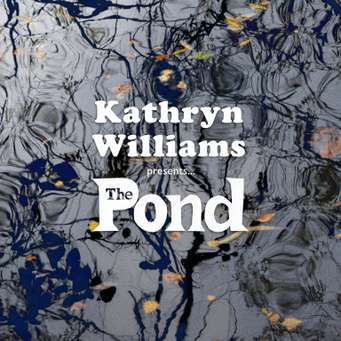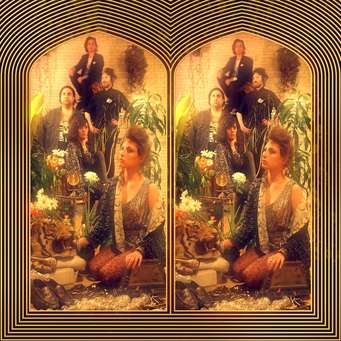 ---
Fiction
The Server
Tim Parks
Parks sets his latest book in the austere surroundings of a Buddhist retreat where Beth, the story's protagonist is seeking solace in the extreme. Members of the community must wake at 04.00 and are forbidden to make eye contact with each other, let alone speak. Sex is out of question but inner desires lead the story down a surprising narrative trail.
---
Noir
The Blue Hour
Alonso Cueto
Despite the title coming from the French for the time between night and dawn, this book is seriously dark. A touchpaper for a wave of Peruvian noir has been lit by the uncovering of a generation of cruelties meted-out by the Lima government on their Maoist enemies. In this award-winner, a got-it-all lawyer discovers that his naval officer father was a torturer and a hairpin thriller ensues. As absorbing for its sketches of Lima as for its story, this is a primer for both a nascent Latin American genre and a place dealing with near-history's horrors.
---
Fiction
Rhumba
Elaine Proctor
Elaine Proctor spent six months living among East London's Congolese community and felt compelled to tell the story of a boy, Flambeau, and his life-long search for his mother. The misery of immigrants across Europe is touchingly recounted, however, the music, spirit and colour depicted in this rich novel keeps an optimist thread alive.
---
Fiction
A Division of the Light
Christopher Burns
This should sit somewhere on your shelves between John Fowles's The Collector and Antonioni's Blow-Up. Gregory Pharoah is a professional photographer who becomes obsessed by the sexual and pictorial possibilities offered by the female victim of a mugging. Engrossing, dense and unsettling, Burns's quiet horror is ingenious.
---
Questions Without Answers
Phaidon
Phaidon's newest photo chronicle contains 50 stories shot by the celebrated photographers of VII agency. From Antonin Kratochvil up-close and personal black and white shots of Bowie, Jean Reno and Debbie Harry to Ron Haviv's heart-felt powerful visuals of the Balkan conflict, the volume tracks down the main personalities and events of the past 20 years.
---
Documentary
Ping Pong
Dir: Hugh Hartford
This big-hearted and moving documentary follows an international cast of octogenarian competitors vying to become the over-80s world table-tennis champion. Age adds perspective to youthful over-exuberance, but it does not wither the competitive spirit nor the ego. Terry, Dorothy and Inge are sports stars in shorts and sweatbands tempered only by stiffening limbs and wrinkles on their muscles. Boring title aside, this is really a masterclass in casting, shooting and editing a documentary.
---
Comedy/fantasy
A Fantastic Fear of Everything
Dir: Crispian Mills/Chris Hopewell
Double-act directing usually doesn't do it for us (unless it's the Coen brothers), here however we have Crispian Mills – the blond chap from Kula Shaker – and music video director Chris Hopewell (remember Radiohead's fairy in the woods "There, There"?). Now that's a perfect match. Starring Simon Pegg as a kids' books author-cum-crime writer, the picture is a psychedelic celebration of nightmares and phobias, bouncing between the gruesome and the droll. Spiced up by a crazed Santa and a pair of dirty undies, it is actually pretty cool.
---
Comedy
Moonrise Kingdom
Dir: Wes Anderson
Close encounters with quirky characters – we've been waiting for the next Royal Tenenbaums since… well, since Wes Anderson did The Royal Tenenbaums. Written by the Texas-born whiz with the help of Roman Coppola (Francis's lesser-known progeny), the film doesn't lack in celebrity glut with Bruce Willis, Edward Norton, Tilda Swinton, Bill Murray and Jason Schwartzman – all in the search of young lovers in revolt, played by newcomers Kara Hayward and Jared Gilman. Moonrise Kingdom is so picture (and sound) perfect that it only leaves us wondering what Wes will do next.
---
Pop
Kathryn Williams presents: The Pond
Kathryn Williams
William's well-deserved rep as a made-of-melody contemporary folk genius gets updated on this new band project: beats, loops, a meandering Eastern influence, a whiff of urbanity and a drop of vintage hip-hop. Shhh, but this is actually bolder and better that what went before.
---
Country-ish
The Night Visitor
Anna Ternheim
Searching for the right sort of dust for dustbowl folk-rock, this young Swede moved from Stockholm to New York to Nashville to cut this record. It worked: one-take honesty, liquid melody and a sing-quiet-so-they-listen-loud mantra make it an arrow-straight lesson in elegant songwriting that compatriot sisters First Aid Kit have now not quite got the monopoly (duopoly?) on.
---
Indie-pop
Manifest!
Friends
Dark wit, funk-short synth licks, kick-drum percussion, slightly off-mic vocals, coolest-geek-in-town? And an extra point, sir, if you can tell us just which street in Brooklyn Friends are from. Yeah, I know – but this is great! There must be something in the water in Williamsburg (or wherever). Wonky indie, slinky soul, tropicalia, bongos, hummable choruses, chantalong choruses: fun!
---
Rock
Standing at the Sky's Edge
Richard Hawley
Hawley's unimpeachable record using his Sheffield hometown as the setting for sad and lovely life-lessons is crowned by this muscular, mystical record. He's been called the "Sheffield Orbison" fairly but a new wall of harmonies, tabla-drums, raga-mystical picking and widescreen production make him the "Harrison That Supports The Wednesday". My sweet Lord of the North.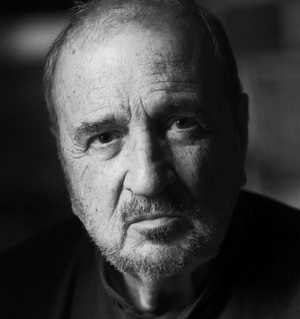 Q&A
Jean-Claude Carrière
Screenwriter
Paris
The Discreet Charm of the Bourgeoisie is back in cinemas on 29 June celebrating the 40th anniversary of its release. We talk Buñuel and French cinema with Jean-Claude Carrière, who wrote the script and worked on other classics such as The Tin Drum and The Unbearable Lightness of Being.
What makes The Discreet Charm relevant today?
I don't know if it's still relevant. I hope so. If it is, it's probably because of the apparent freedom of the non-story-telling. It looks like "anything could happen". A very difficult film to write and hard to imitate. As for the characters themselves, they're timeless.
How has French cinema changed since Buñuel?
The entire cinema has changed since the 1970s, and not only in France. That's normal. Our box-office is better now, maybe more commercial. The "new wave" directors have vanished (Alain Resnais is probably the last one, after the death of Claude Chabrol), but filmmakers like Jacques Audiard are worth watching, or Atiq Rahimi, Jean-François Richet, Bertrand Blier. We make a lot of films. Some people say too many. I disagree. I think a country like France can produce two or three good films a year. The problem is in order to have two good films, we must make 200. But that's alright. It has been like this since the beginning.