Property prospectus / Köln
Ehrenfeld
Once a workers' district, the Ehrenfeld neighbourhood in Köln is luring a multi-cultural mix of families and creatives with its competitive housing prices and well- preserved architecture.
Just 20 years ago, Ehrenfeld in northwestern Köln was still considered a drab workers' suburb. Today, it's a flourishing residential and start-up hub attracting young families and creatives with its charming yet convenient mixture of modernity and tradition. Whether you take a stroll on the central Venloer Strasse with its jolly jumble of Turkish kebab takeaways and pubs serving the city's pride and glory Kölsch brew, or lose yourself in the thriving Körnerstrasse with heaps of trendy shops and cafés, Ehrenfed has an undeniable sense of community where locals greet each other by name.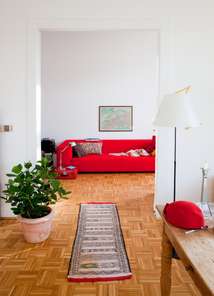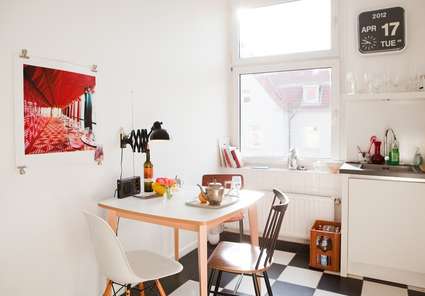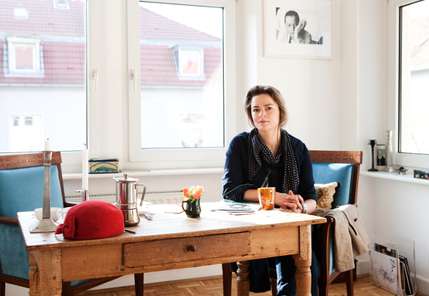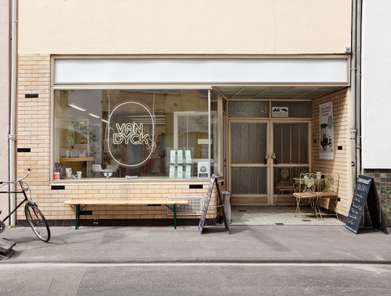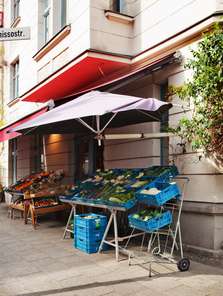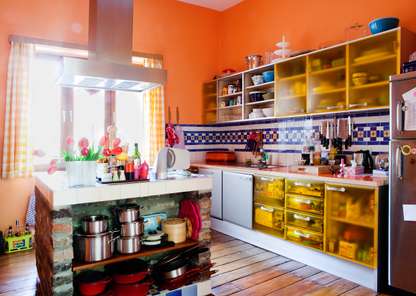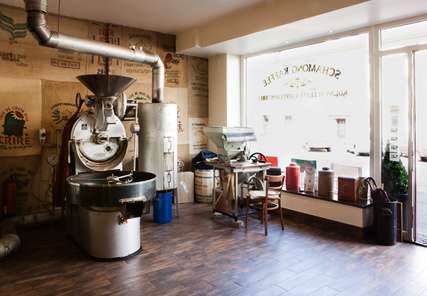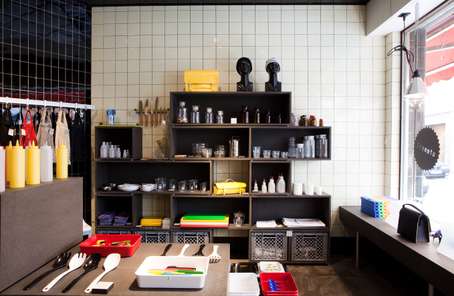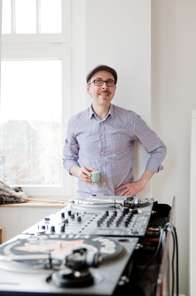 Less than a decade ago, the rising property prices in the city centre pushed residents into looking for more affordable alternatives and Ehrenfeld proved a good choice, thanks to easy transport connections, huge pre-war houses (see Architecture) and abandoned workshops.
To satisfy the needs of the 105,000 residents, new shops are popping up on every corner, rubbing shoulders with businesses that have been around since the 1900s. And to prove its multicultural credentials, Ehrenfeld is also home to the new 4,500 sq m Central Köln Mosque (set to open later this year, it's one of Europe's largest).
"Ehrenfeld has a special charisma with its diversity of people, bars and shops which all together create a certain cosiness," says Köln-born product designer Julia Wülfing, who moved to the area four years ago from the city centre. With a bohemian spirit at heart and supportive of local businesses, twice a year the neighbourhood hosts the Ehrenfeld-Hopping nights – shops are open late while bars and clubs organise special cultural events attracting an audience from all over Germany.
The construction of the railway line from Köln to Aachen in 1841 gave a decisive push to the growth of Ehrenfeld generating intense industrial and residential construction in the district, which back then was a separate town. Today Ehrenfeld charms with its spacious houses, bountiful gardens and generous backyards from the Gründerzeit period. Built in the early 1900s with influences from the Jugendstil movement, many of them survived the war and are considered architectural heritage. And amid the newer post-war houses and former industrial areas, there are also the smaller, narrow three-window family homes, dating back to the 1860s, typical for the Rhineland area.
Buying or renting property in Köln is a straightforward process and there are no specific requirements for foreigners when it comes to owning a place in the city. The ownership transfer takes from two to eight weeks, depending on how fast the notary agreement paperwork can be processed. Property in Ehrenfeld is relatively low-priced compared to that in the city centre, where a small two-bedroom apartment's monthly rent goes up to €4,000, while buying a house might cost you €6,000/sq m. In Ehrenfeld, however, you pay on average €1,500/sq m in an old renovated building and up to €3,000/sq m in a new-build estate.
Prices
1 bedroom (50 sq m)
€100,000
2 bedrooms (75-110 sq m)
€150,000 – €200,000
3 bedrooms (110+ sq m)
€210,000 – €315,000
Fees
The agent fee is between 3.5 and 8 per cent of the purchase price. There are also additional costs such as the real estate transfer tax and notary fees.
The local
Hans Nieswandt DJ/writer "I moved here to escape the hip but overrun Belgian Quarter. Eichendorffstrasse is one of the most beautiful streets in Köln: big trees and big old houses."
Rothehaus
Rothehausstrasse 17,
+ 49 151 2565 3099,
ylodge.de
Husband and wife Corinna and Florian Roll converted their home into a neat and simple guesthouse with four apartments offering short-term accommodation. Business alert: Ehrenfeld could use more decent hotels and B&Bs.
Gharavi's Obst & Käse and Weinhaus
Chamissostrasse 1/Eichendorffstrasse 49,
+ 49 221 557 338/
+ 49 221 559 4580,
gharavis.de
Nestled on the verdant Eichendorffstrasse is Gharavi's cheese and grocery shop – a regular stop for the locals on the hunt for ripe fruit, fresh baked bread or a nice variety of cheese and dairy. Opposite is Gharavi's Weinhaus with an impressive range of local and international wines.
TØNDEL
Siemensstrasse 9,
+ 49 221 1699 6131,
toendel.de
Using his film set decorator skills (the last one he worker on was Cronenberg's A Dangerous Method), Gernot Thöndel teamed up with his wife Miriam Brühl for TØNDEL – a well-curated interior design shop, just a few blocks away from their home in Ehrenfeld. Offering a "slow shopping" experience, the space displays hand-picked objects by Muuto, Mint, OK Design and Pulpo, among others.
Utensil
Körnerstrasse 21,
+ 49 221 1683 1673,
utensil-shop.de
Owner Anna Lederer applied her design training for the curation of the Utensil shop collection – a quirky mix of homeware, clothing and gardening tools, housed in a former Turkish butcher's shop just a stone's throw away from Van Dyck café.
Schamong Kaffee
Venloer Strasse 535,
+ 49 221 544 938,
kaffeeroester.de
The oldest coffee roaster in Köln, family-owned Schamong has been in business since 1949. Opt for the Ehrenfeld Spezial blend or the gourmet Ecuador Galapagos Santa Cruz. For the most studious, Schamong also organises barista workshops.
Braustelle
Christianstrasse 2,
+ 49 221 285 6932,
braustelle.com
The small brewpub on the corner of Venloer and Christianstrasse is an essential stop if you're craving local lager. Try the house unfiltered Helios.
Haus Scholzen
Venloer Strasse 236,
+ 49 221 515 919,
haus-scholzen.de
For the very hungry wishing to track down some typical Köln cuisine, bistro Haus Scholzen serves fine traditional meals. Order the Ehrenfeld Doppeldecker: minced steak between two potato cakes, garnished with fried onions and stewed apples.