Briefing / Europe
Europe
Briefing
What's next for Berlin's Tegel airport, the growing problem of guns in France and windpower goes quiet in Sweden
All change please
Germany — 
TEGEL AIRPORT
When Berlin's new Brandenburg Airport (ber) opens on 3 June, the city's Tegel airport (txl), will see off its final Air Berlin flight. The closure marks the end of an era: the airport opened in 1948 with what was then Europe's longest runway, controlled by the French Armée de l'Air. In the 1970s its hexagonal terminal was a groundbreaking example of airport design by the architects, Gerkan, Marg and Nickels.
But it's also the start of something new: Berlin's state parliament earmarked the site as an industrial research park for sustainable industries, renewable energy and specialist university facilities – all linked to the centre of town by a direct Autobahn connection.
It will take a while to transform the main building, so there are plans to allow start-ups to use the spaces temporarily at low cost until longer-term tenants are found. "The main building is ideal for firms that need office space and workshops," says Daniela Augenstein, spokeswoman for Berlin's Senate Department for Urban Development and Environment. There's some talk of Beuth University of Applied Sciences moving in. And 200 hectares of the airport's outdoor spaces will stay green – there are plans to connect it to adjacent parkland for public use after the ground is scanned for war detritus, like land mines. Berlin might be looking to the future but it can't forget its past.
---
1.
Tempelhof, Berlin, Germany: Across town, Tempelhof is a Nazi-era construction with a checkered history that closed in October 2008. It's now used for cultural events.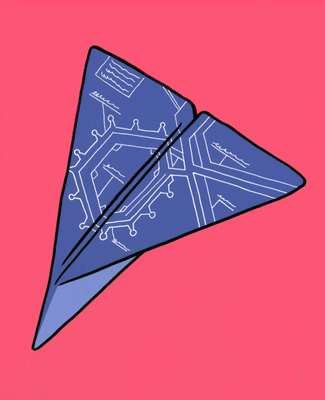 2.
Yasser Arafat International Airport, Gaza Strip: Open for only three years near the Egyptian border, it closed in 2001 after heavy damage caused by the Israeli military.
3.
Kai Tak Airport, Hong Kong: Closed in 1998 when it was replaced by the larger Hong Kong International Airport about 30km to the west.
---
Trigger debate
France — 
GUN LAWS
French gun laws are about as strict as they get and were tightened just weeks before Mohamed Merah went on his deadly rampage in Toulouse. Merah's weapons included an Uzi submachine gun, a Kalashnikov assault rifle and a pump-action shotgun. Many are wondering how a 23-year-old benefits claimant managed to amass such an arsenal and go unnoticed by the authorities.
Buying a gun legally in France is virtually impossible without membership of a shooting club or a hunting permit and there's a lengthy process of psychological evaluation and background checks. But getting hold of firearms on the black market is increasingly easy, with supplies from the Balkans meeting demand right across Europe. The effects are all too obvious: seizures of guns are up 80 per cent year-on-year and armed robberies are on the rise.
---
Type: Presidential
Date: 30 June
Candidates: Incumbent Olafur Ragnar Grimsson considered stepping down after four terms, but was persuaded to stand by a petition of more than 30,000 signatures. Running against him are peace activist Asthor Magnusson, lawyer Herdis Thorgeirsdottir and TV journalist Thora Arnorsdottir.
Issues: Whether or not Grimsson should continue. His decision to seek a fifth term has enlivened what is usually more of a coronation (in 2000 and 2008 he was elected unopposed).
Monocle comment: Iceland's presidency is largely ceremonial. This election is essentially a referendum on Grimsson.
---
Quiet awakening
Sweden — 
ENERGY
Swedish researchers have developed a solution to one of wind power's major problems: noise. Professor Hans Bernhoff and his team at Uppsala University have come up with a new construction, replacing the traditional, propeller-like wind turbine: three vertical arms spin around an axis slowly and silently. Since December 2011, a prototype has been tested in Falkenberg on Sweden's west coast. The next step? Selling a few.
---
Sand army
Italy — 
BUSINESS LAW
Italian prime minister Mario Monti's push to liberalise the country's businesses, from taxi drivers to pharmacies, has met with resistance and even the occasional wildcat strike. With summer holidays approaching, another disgruntled group up in arms is the 30,000 beach club owners who work the nation's panoramic coastline, providing services and sun loungers to guests. State concessions to stretches of sand, often passed from father to son, are set to be shortened to six years – in line with an EU law set to go into effect in 2016.
---
Come together, right now
Nordic nations
The Nordic Council has been struggling since Finland and Sweden joined the EU in 1995. But with the battle over the Arctic, it may have found a purpose. At the last meeting in March Iceland called on it to draw up a strategy for Arctic cooperation.