The best retail, design and clothing from around the globe.
Indie store hit
Copenhagen — 
HAN KJØBENHAVN
Jannik Wikkelsø Davidsen and Tim Faith Hancock, the men behind Danish menswear and accessories brand Han Kjøbenhavn, have recently opened their first flagship store on Copenhagen's Vognmagergade. "It was important for us to have a space where people could feel and see our brand concept," says Hancock.
Carrying Han Kjøbenhavn's full collection, the space also offers items by international brands, such as Japanese denim label Spellbound and the US leather goods maker Kenton Sorenson. The 200 sq m shop houses furniture by Arne Jacobsen, Hans Wegner and Poul Kjærholm while the wall hangers and the signature triangle displays were designed by the duo.
"We wanted to claim our Danish furniture heritage and use it as a backbone when designing the store," explains Davidsen.
hankjobenhavn.com
---
Espadrille boots
Spain — 
VERAS SHOES
Created by Welshman Neil Norris while he was living in the Spanish countryside, Veras Shoes are inspired by the classic espadrille. Perfect for the Mediterranean summer, these chukka boots are made in traditional shoe factories in Spain from suede, sporting a two-eyelet lace and rubber sole.
verashoes.com
---
Vintage inspired
Florence — 
L.G.R.
Luca Gnecchi Ruscone launched his eponymous line of sunglasses, L.G.R., after finding vintage Italian frames tucked away in his grandfather's optical store in Eritrea where the family lived. Back in Italy, he recreated the classic looks. Frames are assembled by hand and lenses are made from tempered mineral glass.
lgr-sunglasses.com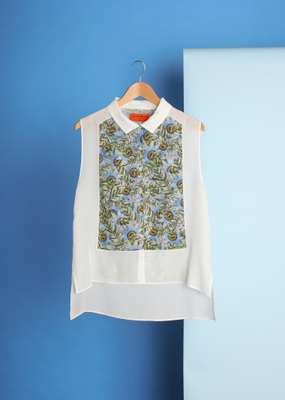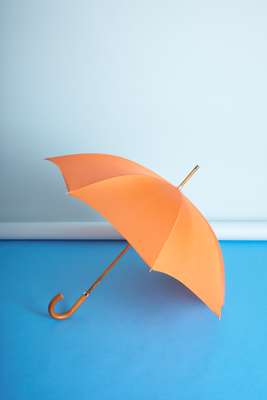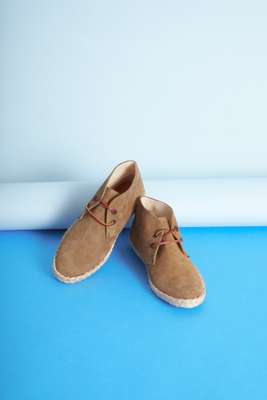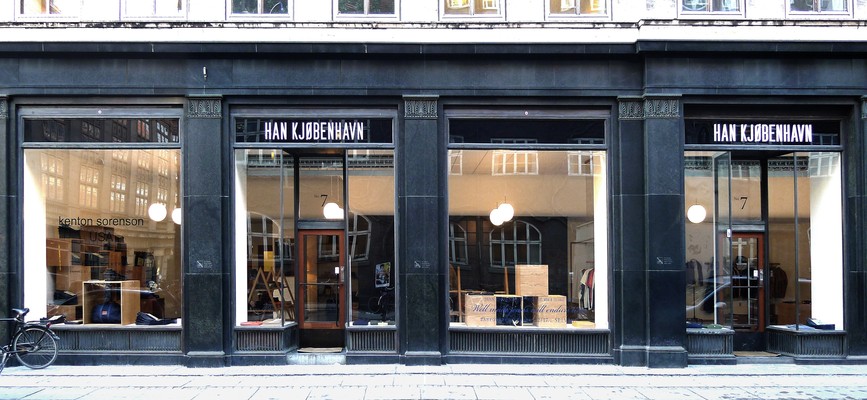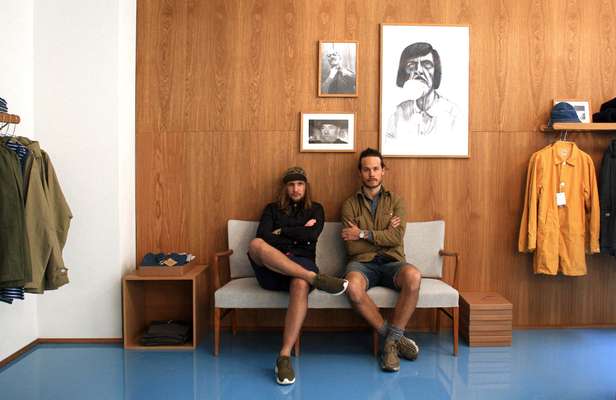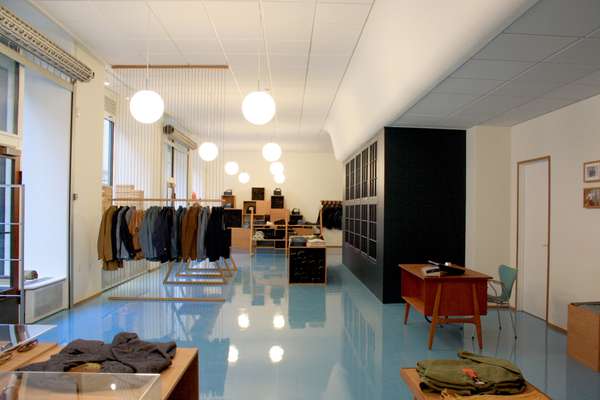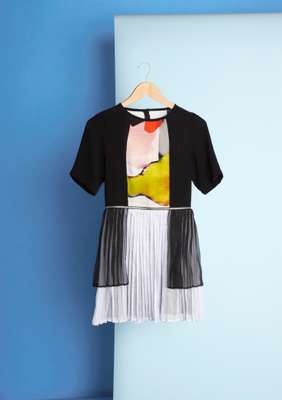 ---
Colour splash
London — 
LONDON UNDERCOVER
Too often the umbrella is as drab and grey as the weather, which is why in 2008 designer Jamie Milestone returned it to its rightful position as a fashion accessory. He has created a modern range of high-quality umbrellas and collaborated with Manolo Blahnik among others. Now there's a reason to get your brollies out.
londonundercover.co.uk
---
Established last year, La Paz is a menswear brand inspired by Portuguese fishermen with a touch of classic gentleman's style. Designed by fashion mogul and globetrotter André Bastos, the pieces are informed by an appreciation of heritage wares, made with great attention to detail as in these cotton T-shirts.
lapaz.pt
---
French colours
Saint Antoine — 
LE SLIP FRANÇAIS
"I like brands that have a true heritage of craftsmanship," says Guillaume Gibault, who produces his line of men's briefs, boxers, socks and T-shirts in a Dordogne workshop. Le Slip Français undergarments come in monochrome colours or as a triplicate "French flag" set. In the works: collections for women and kids.
leslipfrancais.fr
---
Prepare to bare
Global — 
TOP THREE
Monocle's pick of men's shorts to flaunt this summer:
Hentsch Man [London]
Designer and owner Alexia Hentsch and partner Max von Hurper use sustainable, high quality materials from Italy and Portugal to perfect these Newport shorts.
hentschman.com

Hermès [Paris]
If you prefer a shorter option go for this Hermès' pair designed by Véronique Nichanian. She's used bold colours with an oriental flair for the new spring/summer line.
hermes.com

Incotex [Venice]
Part of the Slowear community of product experts, trouser specialist Incotex has made these shorts of 100 per cent cotton to ensure maximum comfort.
slowear.com
California breeze
LA — 
CLOVER CANYON
LA-born designer Rozea Nichols's colourful and bright prints capture the Californian bohemian spirit. Launched in 2011, the hand-cut and hand-sewn apparel is all made in the US. The first summer collection of the brand can be found in NY's Saks Fifth Avenue, Toronto's Mendocino and Lane Crawford in Hong Kong.
clovercanyonrn.com
---
Hide and seek
Italy — 
PIQUADRO
This leather and canvas city bag is handmade by Italian hides specialist Piquadro in the picturesque Gaggio Montano region. Using Italian buffalo leather tanned in Tuscany, it's numbered to guarantee authenticity. The Sartoria collection can be customised with different colour stitching, internal lining or initials.
sartoriapiquadro.it
---
New lick of paint
Milan — 
MADE IN THE SHADE
Milan's lively Ripa di Porta Ticinese is home to Made in the Shade, a multibrand boutique by Maurizio Pellegrini and Cinzia Bertocchi, founders of womenswear brands B'Sbee and Local Apparel. The space opened five years ago taking over an old Italian butcher's shop. Drawing on contemporary minimalism and street art, it was redesigned in collaboration with Marco Renieri. "We used only eco materials for the displays. All pieces for the decor were gathered during our travels over the years," says Pellegrini. Made in the Shade's labels share the eco-sourced and locally made philosophy of the owners. Besides garments by Local and B'Sbee, there are soaps by Dr Bronner, apparel by Crescent Down Works and Free City, attracting regular visits by designers, musicians and artists.
madeintheshadeshop.com
---
Sewn by hand
Turin — 
IGN. JOSEPH
Started in 1997, shirt brand Ign.Joseph is the brainchild of Düsseldorf-based Ignatious Joseph, a Sri Lanka-born, Swiss-trained hospitality manager who switched mid-career from running luxury hotels to sourcing the best swatches. His new vintage-style shirt collection is made of Egyptian cotton woven and hand sewn in his atelier outside Turin.
ign-joseph.com
---
McQueen stable
London — 
LOUISE AMSTRUP
Denmark-born designer Louise Amstrup launched her own brand in 2006 after working for Alexander McQueen. Using silk and chiffon, Amstrup's plays with bold prints and slick cuts accentuating femininity. The new collection can be found in boutiques around the world such as Copenhagen's Nag, Hong Kong's I.T and New York's Opening Ceremony.
louise-amstrup.com
---
Service your lifestyle
Tokyo
The Wism shop in Shibuya opened in April, carrying everything from clothing and cosmetics to gardening and kitchen tools. Brands include: 3.1 Phillip Lim, Uniforms for the Dedicated, APC and Gitman Bros. The café on the first floor serves great coffee too.
wism-tyo.jp