Monocle travel guide / Faroe Islands
Flights of fancy
The Faroes' national carrier has a charismatic, karaoke-loving CEO and a newly upgraded fleet.
Aviation links are important when you live on an island 337km from the closest land mass. That's why when the Faroe Islands' national carrier, Atlantic Airways, recently upgraded its fleet of Avro RJs with a new Airbus A319, the maiden landing was greeted by nearly 1,000 cheering locals and a brass band.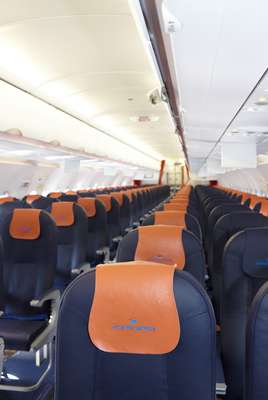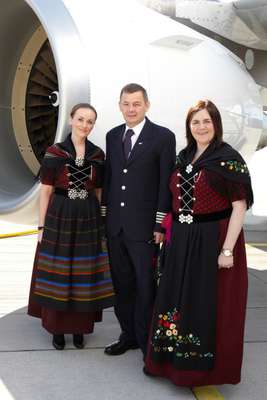 "Being connected is everything to us," says the Faroese prime minister Kaj Leo Johannesen, whose government has a 66 per cent stake in the carrier. The new aircraft will mainly service Atlantic's passenger hauls to Denmark, which granted the islands autonomy in 1948 after almost 600 years in charge. The plane's state-of-the-art Quovadis navigation system – the first to be used in Europe – will also improve how pilots negotiate the tricky landing conditions around the islands' sole airport at Vágar. The runway's fog and mountainous approach put it among the world's most challenging.
The CEO of Atlantic Airways is former football commentator Magni Arge. His boisterous personality and love of karaoke is legendary throughout the islands. Magne took control of the airline in 1995 and was the first CEO to turn a profit since the airline was founded in 1987. But for him, the best times are yet to come: he hopes ongoing exploration in Faroese waters will unearth oil reserves that will skyrocket demand for both Atlantic's international flights and its domestic helicopter service. The extended flying range of the new A319 will put the carrier at the front of the line for chartering hopeful oil barons in from the US. "This prospect is particularly exciting," Magne says. "Forget Columbus – the truth is America was discovered by Faroese navigator Naddoddr. He did it by longboat; now with our extended runway and new aircraft we are ready to go back by plane."
atlantic.fo
Fleet: One Airbus 319, one Avro RJ 100, two Avro RJ 85, two Bell Texatron helicopters.
Number of employees: 167
Uniform: Shirt, navy blazer, trousers and a scarf in the Faroese national colours.
Emblem: A gannet seabird.
In-flight meal: Cold meats and Danish cheese.
In-flight entertainment: The only national daily, Dimmaleitting and in-flight magazine Atlantic Review.