Briefing / Oceania
Oceania
Briefing
Auckland's ambitious transport plans and why Hobart has its eyes on Sydney's defunct monorail.
Taking its toll
New Zealand — 
AUCKLAND
When mayor Len Brown came to power promising to make Auckland the "world's most liveable city", he caught the public's imagination by calling for transport improvements costing nz$12bn (€7.4bn). Now to find the cash. Auckland cannot afford to do nothing. It is one of the fastest growing cities in the Southern Hemisphere, with a population set to rise by 50 per cent to two million by 2030. Traffic congestion is already chronic and public transport is poor, the result of political infighting and under-investment for decades. The result? Congestion costs the city €800,000 a year.
Now, Auckland businesses have come out in favour of a surprising solution: a daily toll on the city's motorway system that could bring in €430m a year. It was just one of a raft of funding proposals released in February but has considerable support, not just among Brown's centre-left base. "It's costing us already," says right-leaning councillor Cameron Brewer. Concerns, however, remain around the impact the toll would have on arterial roads as drivers seek to avoid the motorways, while the poor suburbs in the city's south would suffer. "It is a hard sell for wage earners," admits Brewer. "The mayor needs to convince the public that this is not about sitting in traffic on the motorway paying for a university student to catch the train."
---
Auckland's special projects
1.
Rail:
Brown staked his mayoralty on a NZ$2.8bn (€1.7bn) tunnel under the central city that will revolutionise its rail.
2.
Harbour area:
Twin road-rail tunnels under the harbour to ease pressure on the existing Harbour Bridge and connect rail to the city's North Shore, at a cost of NZ$4bn.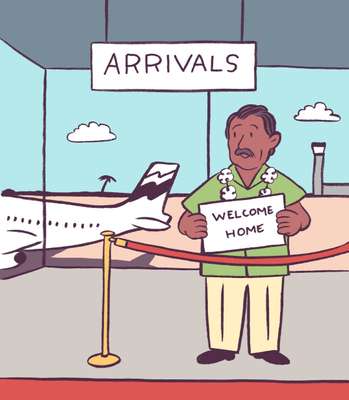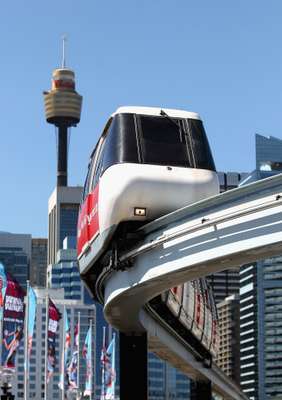 3.
Ferry:
The city is linking waterside suburbs to downtown with ferries – traditionally rare on Auckland's harbour – but could do a lot more.
---
Second chance
Australia — 
RAIL
One city's rubbish is another's treasure as the state government of New South Wales found when officials from Hobart expressed interest in taking Sydney's soon-to-be-scrapped monorail. The three-year process to dismantle the city's 25-year-old rail system comes after NSW transport minister Gladys Berejiklian admitted the project had never taken off.
Ron Christie, the deputy mayor of the Tasmanian capital has called for the 3.6km track and six trains to be put on an internet auction site so his council can make a bid. "The monorail doesn't fit Sydney's landscape," he says. "We want to connect Hobart's CBD with a tourist precinct 2km away."
---
Stocking up
Pacific — 
FISHING
The Western and Central Pacific Fisheries Commission, an organisation made up of 14 Pacific Island nations and which manages regional tuna stocks, is developing new measures on protecting its tuna, which have long been plundered by foreign fleets with little return for islanders. The recent regional parties to the Nauru Agreement, signed between Papua New Guinea, Solomon Islands and Micronesia, is finally turning the tables. For one, foreign vessels fishing in the region now have to pay €3,700 a day for a licence, triple what it used to be. Next up for the commission is to act against over-fishing.
---
Expat plea
Cook Islands — 
POPULATION
Around four times as many Cook Islanders live overseas than in the Cook Islands. That's why PM Henry Puna recently called on young expats to return to their homeland. Puna's request was particularly aimed at those with tertiary qualifications relevant to the flourishing tourism industry. Some 50,000 Cook Islanders live in New Zealand and nearly 20,000 in Australia, where the minimum wage is triple that of their homeland. The Islands' population drain stems from their free association with the Kiwis, who used to govern them. Wellington made the Islands autonomous in 1965, but still grants Cook Islanders citizenship in New Zealand.
---
Right to return
Rongelap Atoll — 
HOUSING
A new housing development funded by the US government has been completed on the Rongelap Atoll, one of the Marshall Islands, evacuated in 1985 after ongoing reports of radiation sickness caused by nuclear testing in the early 1950s. The development marks the first steps towards resettlement since the US promised to return people to Rongelap in 1996.
The population of the atoll has grown to a gargantuan 70 thanks to a newly built airport, police headquarters and beach resort. Rongelap's mayor, James Matayoshi, believes the community has a bright future in the tourism and fishing industry, with more people set to return.
---
One suspects that the annual Pacific Islands Forum Leaders' Meeting, this year to be held in the Cook Islands, is not the most arduous of events to attend for world leaders such as UN secretary general Ban Ki-moon. Main topics of conversation tend to be fisheries and tourism.