United Arab Emirates / Fujairah
Port in a storm
Known as the quieter sibling of the UAE's growing mega cities, the port of Fujairah links the Gulf to the Indian Ocean. But with investment rising and a politically strategic position, this tranquil place may be about to boom.
The sight of Abu Dhabi licence plates on the roads is a good omen for any small town in the United Arab Emirates. It means investment, interest and capital is on the way. Cars brandishing these plates now race across a new highway that connects the east coast town of Fujairah with the rest of the country. As the only Emirate not to strike oil in the rush of the 1970s, Fujairah has remained quiet, rural and pointedly proud of it.
Whereas Abu Dhabi's skyline is dominated by high-rises, Fujairah has the stark but spectacular Hajar mountains as a backdrop. Dubai may host the world's richest horse race, but this sleepy port town has a weekly meet of local farmers who pit their prize bulls against each other in a head-butting showdown.
Here, thrill-hungry young locals pull wheelies up the main drag on souped-up trikes. Muddy inner-city farms – rare in this arid country – back onto villas that have had their windows tinted bronze for privacy. A group of retirees plays cards in a hut on the waterfront and hand out cartons of mango juice to whomever darkens their door.
But this new inter-Emirate highway could signal a timely watershed moment for Fujairah, with labourers having built through the mountains in time for the 40-year anniversary of the uae's founding in December. "The Spirit of the Union" was a key point of rhetoric during those celebrations – an affirmation of the seven Emirates' mutual goals. All this while the rest of the Middle East was reeling from a year of uprisings. But renewed tensions with Iran are making Fujairah, with its access to the Indian Ocean, the subject of fresh investment and a focus of that union spirit.
Once a week, Reverend Nigel Dawkins boards the Flying Angel in Fujairah port and heads out to the city of oil tankers that are anchored on the horizon. There can be over 100 out there; ensigns as diverse as Chile, Greece and Liberia emerge out of the morning's humid fog. These tankers carry more than a third of the world's seaborne oil shipments out of the Gulf Cooperation Council through the increasingly tense Strait of Hormuz. "We meet sailors who go from Kuwait to Houston and back again without once setting foot on land," says Reverend Dawkins. His team of chaplains provide the largely Filipino and Indian crews with a phone link home, a lending library and a refreshingly unfamiliar face. "Coming aboard the Flying Angel is the only time in six months of work that many get off their boat."
Iran threatened to close the strait in January, as European embargoes on the country's oil started to bite. This could disrupt the passage of boats and oil out of the Gulf. But a new 370km pipeline is expected to be active by summer. This will secure the uae's most vital export in the event of crisis. The pipeline will be capable of pumping 1.5 million barrels of crude a day from Abu Dhabi's Habshan oil fields to a terminal in Fujairah. From there it will be loaded directly onto ships in the Indian Ocean and allow oil to bypass the strait completely. "We're living in a very bad neighbourhood," says Mohammed Saif Al Afkham, director general of Fujairah Municipality. "Things are changing day-by-day."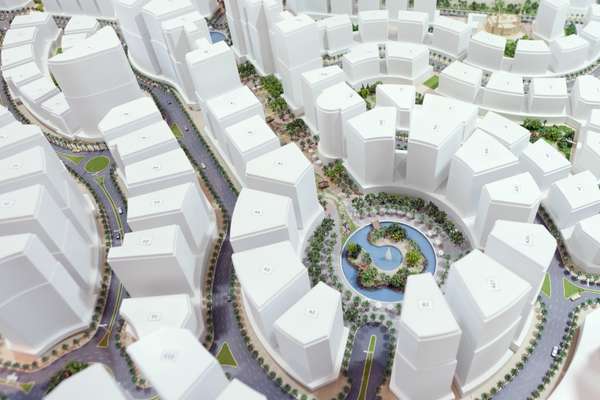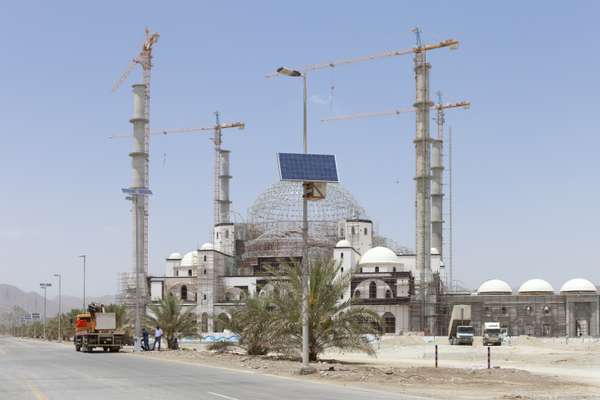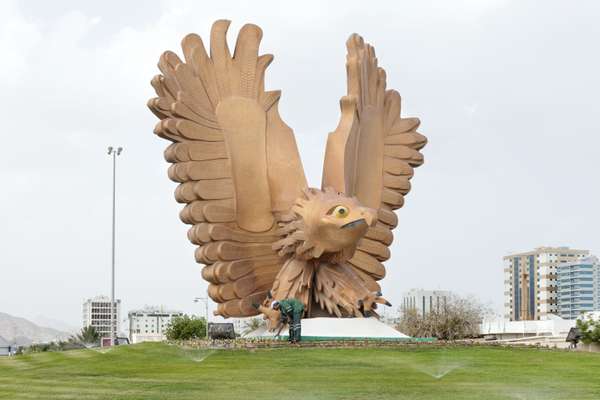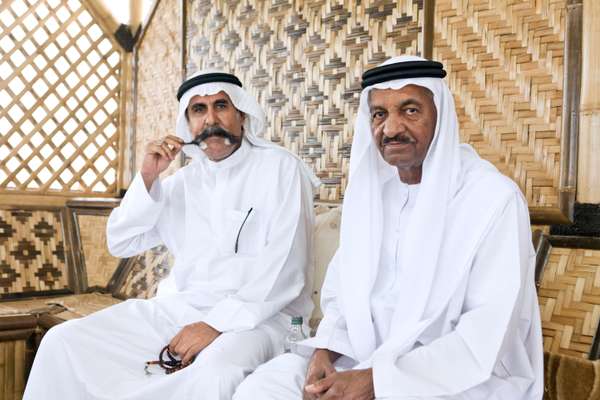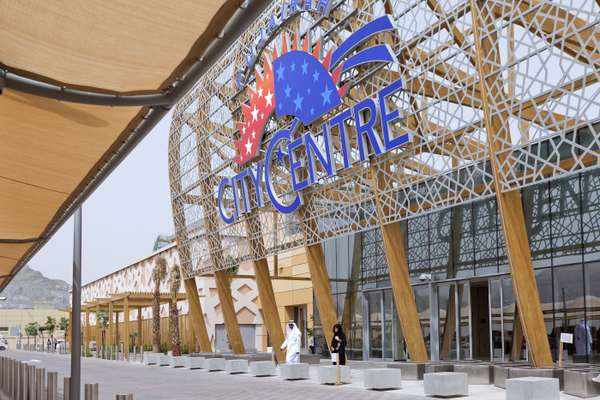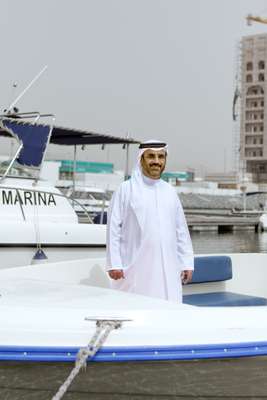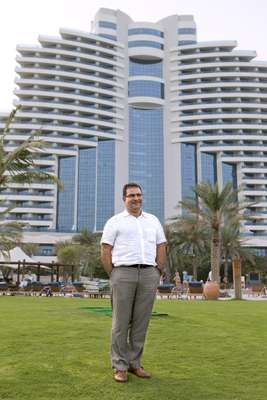 Al Afkham has been charged with managing the influx of national and private investment that the pipeline is bringing to the city. He runs between groups of investors throughout our interview, greeting representatives from Etihad Rail who are looking to bring freight and passenger services to Fujairah by 2014.
A small crowd waits outside Al Afkham's office. At one point he jumps to his feet to shout at someone out of the door who barged in without an appointment. This is all watched over by an imposing plaster statue at the edge of his desk of a falcon in mid-hunt. The sense of drama is, perhaps, no coincidence. In addition to overseeing the growth and infrastructural overhaul of the city, the erudite Al Afkham has headed up the Fujairah International Monodrama Festival since its launch back in 2003. He is a passionate exponent of the artistic merit of the monologue. "We had to have some distinction in the theatre scene of the region," he says. This year the fimf awarded British director Peter Brook with its highest honour.
Maintaining a cultured poise is a key part of municipal strategy. "Each of the Emirates has a spirit to it," he says. "We're not competing – we're completing each other. Fujairah is a quiet place and we want to keep that as much as possible." Yet a huge new mosque exemplifies the city's potential for growth.
Capable of holding 28,000 worshippers (in a city of over 180,000 people), it will be the second biggest house of worship in the uae when it is finished later this year. "Dubai set a lesson for everybody," says Al Afkham. "It evolved in a short time and has reached the sky – they have the tallest building in the world. But when you work that fast and that hard, you will have things people can learn from. Let's not say mistakes," he adds, tactfully.
With this in mind, Fujairah municipality signed a 30-year partnership with Ramboll Middle East in April. Its design and development consultants have been tasked with drawing up a strategic plan for the city. "There are tremendous demands on Fujairah because of its geopolitical position and growth potential," says Arman Farahmand-Razavi, director of transport planning for Ramboll Middle East.
Though individual developments in Dubai had their own self-contained plan during the building boom, a city-wide masterplan for Fujairah was only approved last October. The Ramboll plan will cover everything from housing and healthcare to bolstering tourism. Al Afkham asked French firm Vectuel to create an interactive 3d digital model of the Emirate in 2011. This allows the municipality to place and remove buildings to get a sense for how developments might alter the aesthetic of the city (Fujairah is the only Arab city rendered in 3d on Google Earth).
A shiny new mall packed with western chains and coffee shops has materialised on the city's outskirts and the streets have been laid for Al Hilal City – a cluster of Dubai-esque towers that will accommodate 70,000 people if all plots find developers ahead of completion in 2015. Meanwhile, three contracting firms are competing for a aed3m (€620,000) job to bring a bank of solar panels to a nearby mountain wadi. Once complete, these would power Fujairah's street lights, parks and government buildings.
The sea, however, remains Fujairah's true calling. It is the second busiest bunkering (refuelling) port in the world, with its eye on Singapore for the top title. Captain Mousa Murad, general manager at the Port of Fujairah, says that more than 11,000 ships anchor in these waters every year, and the facility is growing. "People have said that the port is expanding to 7 million cubic metres of fuel storage," says Murad, "but that figure is constantly increasing because we're expanding according to demand."
Towering grain silos now line the seafront; a strategic stockpile in a country that relies heavily on imported food. International Petroleum Investment Company (ipic) is the Abu Dhabi government's main oil firm and in addition to the new pipeline it is building a $3bn (€2.27bn) refinery in Fujairah. These waters are no stranger to oil spills and foreign tankers dumping their waste offshore, which has blighted the coastline. "We are now liaising with the Navy so that they can use aircraft and satellites to monitor boats," says Murad.
The most recent spill came last year but hasn't dissuaded tourists, according to Patrick Antaki, who has managed Le Meridien Al Aqah beach resort since it opened a decade ago. A gargantuan zigzag of glass and white plastic, the hotel is into its third consecutive week of full occupancy when we visit and is a favourite among sun-starved Russians who sip piña coladas on the manicured lawns.
"We reckon that Fujairah may reach a million tourists annually by the end of 2012," Antaki beams. "Compared to bigger cities that may not be much but it has happened in seven years of growth. Egypt is running at half of its tourist capacity since the Arab Spring and the Saudis are flooding into Dubai. This overflow of tourists has to go somewhere."
Looking to eventually tap into this market, Eastern Express is the country's first domestic airline and has been waiting for final approval to use its British Aerospace Jetstream 41 since December. Once that happens, it will ferry passengers to and from Abu Dhabi in 40 minutes: "You will get meals, free drinks and newspapers onboard and at lounges in airports – we're not a low cost carrier," says Alex de Vos, ceo of the privately owned airline. "We think a reasonable transport network is a crucial piece in the puzzle of developing this Emirate."
Expats who berth their yachts at the Fujairah International Marine Club so as to dodge the escalating rates found on the uae's more affluent west coast say that Fujairah is where Dubai was some 20 years ago. It is unclear whether in a further two decades Fujairah will resemble today's Dubai – or indeed whether it wants to – but there is a a sense that the current laid-back pace is fragile. Keeping mindful of what those bulls that battle it out near the corniche every Friday actually mean, in a country that has changed so rapidly, will prove bullish thinking in the long run. There's a very real boom blowing in from the boats on the horizon.
Old territory
The summer's punishing heat may be sweeping across the Gulf but diplomacy between the UAE and Iran couldn't be frostier. The latter's threats to close the Strait of Hormuz might have soured the once cordial relationship but things nose-dived again in April when Iranian president Mahmoud Ahmadinejad made a surprise visit to the tiny island of Abu Musa. Despite a population of only 2,000, Abu Musa has long been a bone of contention between the two states. The Emirates claim historic sovereignty and that the island has been illegally occupied by Iran since 1971. Ahmadinejad's arrival was taken as a provocation by the UAE's leadership, which has long pushed to settle this matter of ownership at The Hague.