Olympics / London
Ready, set, go
Preparations from the seating to the flags and the turf are nearly complete for this summer's London Olympics. We look at the companies that have won the contracts to supply the Games.
When the Olympic stadium in Stratford opens this summer, it will be hailed as a showcase of British design and engineering – with a roof from Bolton and turf from Scunthorpe. As the biggest construction project in Europe, politicians have seized on the Games as a much-needed boost to the UK economy – despite the estimated £11bn (€13.4bn) price tag. Britain's flagging reputation as a post-industrial powerhouse, combined with Beijing's unprecedented display of "my-Olympics-is-bigger-than-yours" four short years ago, meant the pressure was on to find the right suppliers for the job. With the delivery committee opening the field to firms from around the world, the real competitive sport started with the awarding of contracts back in 2009.
While the committee claims to have sourced 98 per cent of suppliers from within the UK, it was taking no chances when domestic suppliers weren't up to it: the Games will be using Swiss timekeeping expertise, Italian engineering for gym training and French manufacturing for the Union Flag. Vive l'Olympics!
---
01.
Fireworks
Kimbolton, UK
In the early 1960s Reverend Ron Lancaster was the chaplain of the Kimbolton School in Cambridgeshire, where he set up a small firework laboratory on campus. Fifty years later and Kimbolton Fireworks has grown into a market leader. The company's past displays include St Patrick's Day in Dublin and the Sun Moon Lake Festival in Taiwan. Along with its successful display service, Kimbolton also runs an online firework store and manufactures its own pyrotechnics. Unlike other European firework labels, Kimbolton's range is designed in the UK, rather than repackaged from Chinese trade show samples. Its contract with London 2012 involves designing, producing and installing fireworks displays for the opening and closing ceremonies of the Olympics and Paralympics. It's an unenviable task considering its following the grandeur of Beijing, where 35,000 fireworks were set off costing $1.3m (€980,000), making it the largest display in Olympic history.
---
02.
Mascot costumes
Rainbow Productions, UK
If you believe the press release, mascots Wenlock and Mandeville were born from two steel droplets that fell from the last girder installed in the Olympic Stadium. In reality they were made by London costume maker Rainbow Productions, based on a design by the English creative agency Iris. "Our contract involves the manufacture, storage and maintenance of the mascots, and also event management using our roster of skilled costume character artists and road managers," says managing director David Scott. It's fair to say Rainbow Productions will get a better deal than those at the namesake Yancheng Rainbow Arts and Crafts Company in China, who will be making the official Wenlock and Mandeville stuffed toys, despite much press controversy over working conditions.
---
03.
Audio visuals
Panasonic, Japan
Japanese giant Panasonic will be responsible for supplying everything from giant energy-saving LED screens to broadcasting equipment that will beam out TV images all over the world. It will also look after the sound system designed to direct the sound to different areas of the stadiums at will. Panasonic's involvement with the Olympics stretches back to Los Angeles in 1984, and the Games have been a showcase for the company's latest technology ever since. This year's headline is that London will be the first ever 3D Games. Viewers will be able to watch live high-definition 3D broadcasts of the opening and closing ceremonies, athletics, gymnastics, diving and swimming.
---
Italy's reputation for quality footwear is well known, but what lies beneath hasn't been overlooked either. Flooring manufacturer Mondo has laid down the running track for major athletic events dating back to the 1976 Games in Montréal – this year sees the brand celebrate its 10th straight Olympics as supplier of the surface used by sprinters and distance runners. Made from vulcanized synthetic rubber, the firm's top-of-the-line FTX flooring provides speed specialists such as Usain Bolt with a non-slip runway even when wet – the Jamaican thanked the brand after setting records in Beijing. In addition to track and field, the company covers courts from basketball to badminton.
---
Playing a leading role in helping London meet its pledge to make this year's Olympic Games the most sustainable in history, GE is not only a key global sponsor but has the grand title of "Sustainability Partner" too. GE equipment and technology has found its way into every Olympic Park venue in London. GE Lighting will provide over 14,000 efficient lamps in the Olympic Park. "We see our involvement as an opportunity to develop and strengthen relationships seeded over the four Games that we've been involved in," says Chris Katsuleres, GE's director for Olympic marketing. As well as lighting, GE was involved in a significant number of infrastructure projects.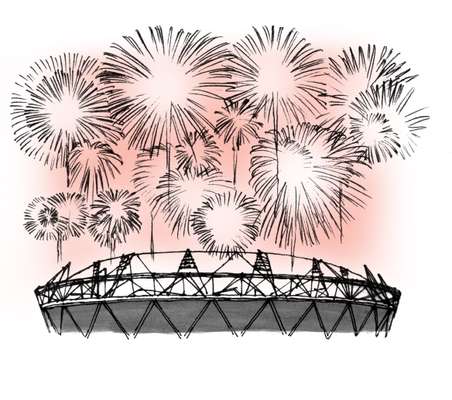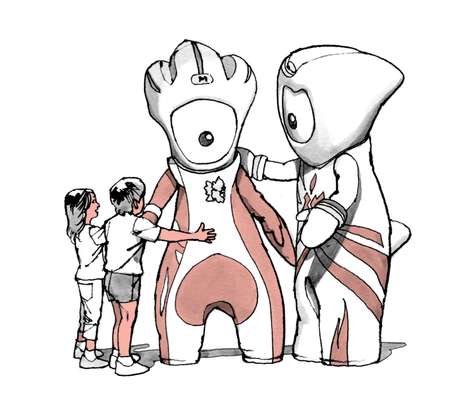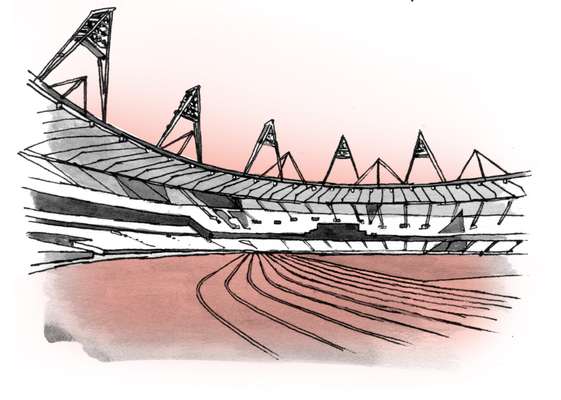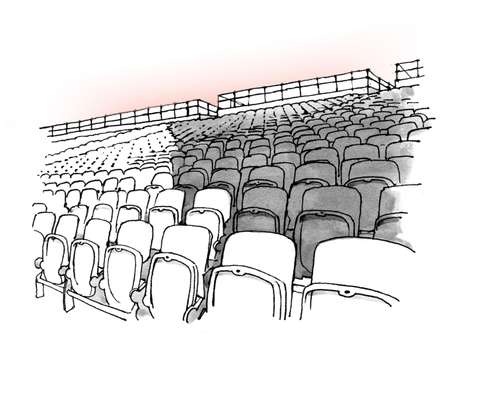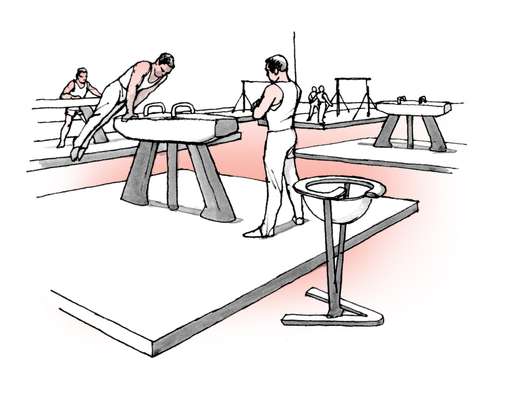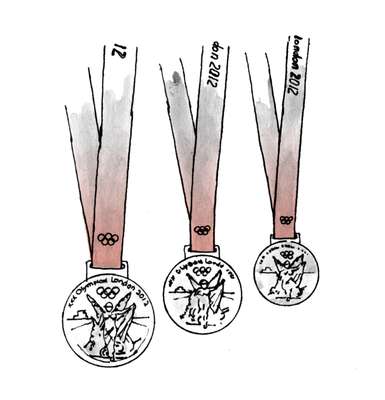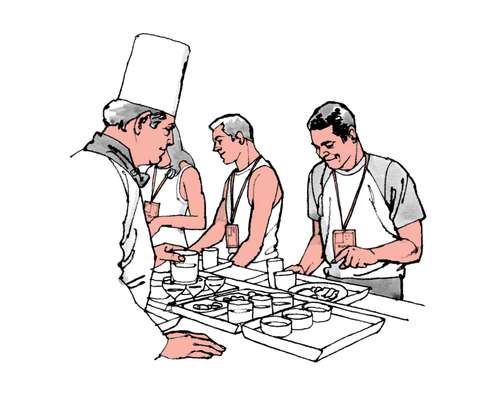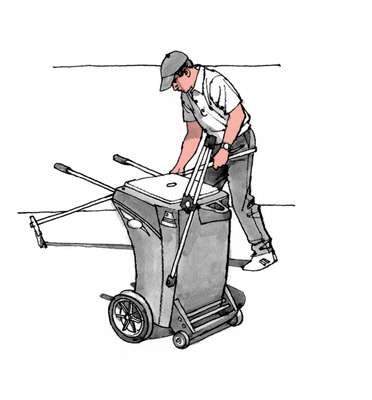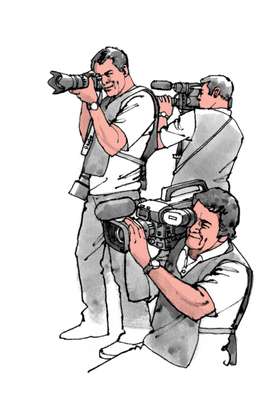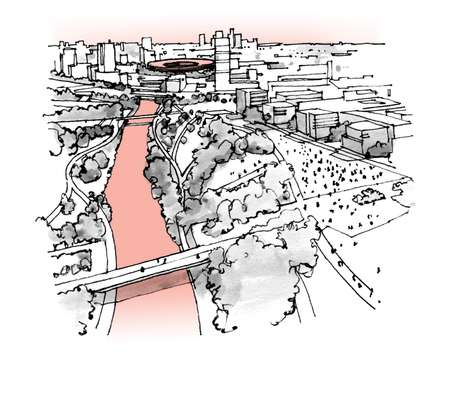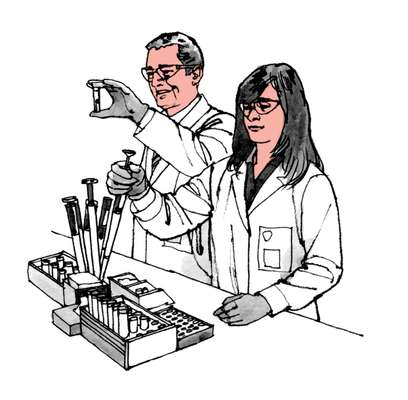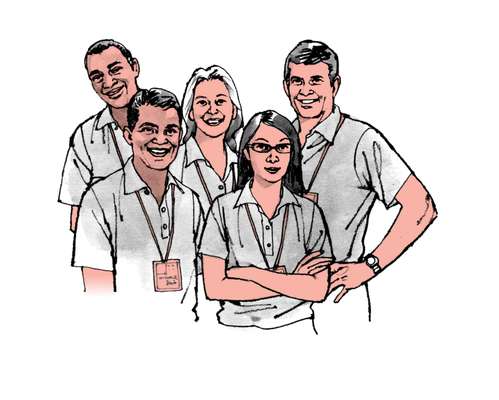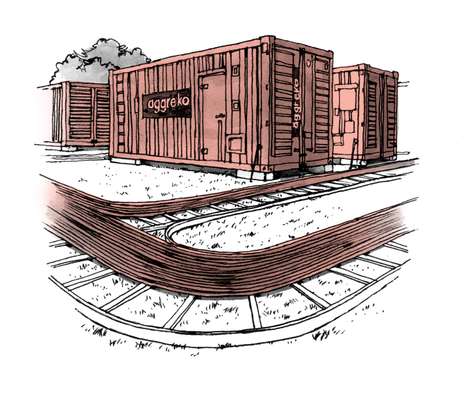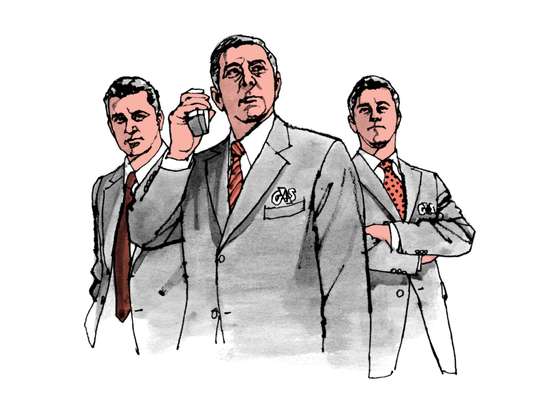 ---
06.
Timekeeping
Omega, Switzerland
In Olympic events, split seconds separate gold medalists from the rest of the pack. Biel-based luxury watchmaker Omega will be responsible for verifying the results of competitions in London – a task it has performed in 24 previous Games. The brand's reputation for Swiss precision is tied to its past work making mechanical chronographs together with more recent advances in creating electronic touch pads (used in swimming events) that are often paired with high-speed video cameras, shooting hundreds of frames per second, to help officials determine the winner in case of a photo finish. Even the traditional starter's pistol is now electronic.
---
Based in London's East End borough of Hackney, local boys Blue Cube will be responsible for providing the Olympic Stadium's 80,000 folding seats, 55,000 of which will be removed after the closing ceremony. Each seat is moulded in a factory near Luton airport. They may not look like much but millions of people have applied for the chance to sit in one. The job of allocating seats won't be carried out quite as locally. The tender to produce all the Olympics tickets went to Weldon, Williams & Lick of Fort Smith, Arkansas. The 100-year-old company makes passes for some of the world's largest events. Incredibly, its contract will mean most tickets will be air freighted to ticket holders in the UK at a cost of around £6 (€7) each.
---
08.
Floor equipment
Gymnova, France
Gymnova, the main subsidiary of the Marseille-based ABEO group, has been an industry stalwart for more than three decades. Started in 1978 by Gerard Barbafieri and Henry Miceli, two former coaches who noticed a gap in the market for gymnastic equipment built for educators, it has since grown to an annual turnover of around €20m with a global staff of more than 150, including nine based in Kelbrook, Lancashire. Its Olympic contract involves providing equipment for the artistic, rhythmic and trampoline competitions, as well as apparatus for the training facilities. Gymnova is no stranger to providing equipment to the British capital. In 2009 it was the official equipment supplier for the Gymnastic World Championships at the O2 Stadium. The exposure of the 2012 Games should help an expansion into the North American market too – in February 2012 Gymnova acquired Spieth-Anderson, a 37-year-old Canadian company that is the second-largest supplier of gymnastics equipment in the US, making a well-toned trans-Atlantic empire.
---
The Royal Mint will be the most practiced Olympic supplier, clocking in with over 1,100 years of experience. It has been contracted to produce the 4,600 Victory Medals, ribbons and display cases needed for the Games. The Mint will also operate a small engraving workshop on site to etch the name of each discipline onto winners' medals. The contract comes amidst ongoing debate about whether the facility in Llantrisant, Wales should be privatised.
---
Philadelphia-based Aramark is one of the world's leading large-scale food service operators. Having partnered with the Olympics since 1968, Aramark will serve as the primary caterer for the 2012 Games. It will coordinate with several other food suppliers to serve an estimated 14 million meals during the course of the Games. Following the success of its past operation during the 2008 Olympics in Beijing, where as many as 10,000 athletes were provided with meals during the event's peak hours, Aramark will oversee catering at the main Athletes Village in Stratford, East London, as well as at remote sites in Egham, Weymouth and Portland. Operations in Stratford alone are expected to support an estimated 15,000 athletes with over 2,000 Aramark staff on hand to ensure expeditious service to this year's participants.
---
11.
Cleaning
Cleanevent, Australia
Faster, higher, stronger… cleaner? In true Olympic spirit, cleaning and housekeeping providers Cleanevent have spent the last 30 months preparing for its part in keeping the London Games sparkling. A subsidiary of Australian firm Spotless International Services group, Cleanevent will have 3,500 staff provide an estimated 3.7 million man-hours of service during the 60-day event. The company will oversee 80 per cent of all Olympic venues. The focus for this broom-wielding army will of course be Stratford Village, situated in the Olympic Park, which will accommodate 18,000 Olympians and officials. Cleanevent estimates that it will get through 64,000 sheets and 165,000 towels during the July and August period, producing 25,000 bags of laundry per day for the team to process and return.
---
12.
Newsfeed
Press Association, UK
UK news agency The Press Association were trackside for the 1908 London Olympics, and they'll be back in position over a century later maximising the coverage of UK athletes. The story goes that PA was cooked up in 1868 by a consortium of provincial newspaper proprietors in the back of a Victorian cab delayed by the London fog. The agency is now a network of 1,600 content producers. The agency's appointment to the post comes after Rupert Murdoch's News International group were dropped as an official media partner to the British team because of the phone hacking scandal that resulted in their Sunday tabloid News of the World being closed.
---
13.
Landscaping
Bam Nuttall, UK
After the Games wrap up in September, the work is only just beginning for Surrey-based civil engineers Bam Nuttall, who will start the £76m (€93m) job of reconfiguring the Olympic Park to make it fit London's long-term urban planning strategy. More than 500 workers will remove temporary stadiums, including the basketball and water polo facilities, and realign bridges to help link nearby communities to the park. The grounds will be opened in phases from July 2013, starting with the north end. Bam Nuttall's reconfiguration will double the area of parkland to around 102 hectares, which will also benefit from the planting of 2,000 new trees. The 147-year-old firm has an impressive track record of large-scale civil works, including Liverpool's iconic Liver Building and The Medway Tunnel in Kent.
---
14.
Laboratory services
GSK, UK
The task of screening up to 400 urine samples for illegal substances each day is a race in itself. British pharmaceutical giant GlaxoSmithKline has pledged to facilitate King's College's Drug Control Centre's efforts to keep the Games clean. The world's fourth-largest pharmaceutical company will provide and maintain a 4,400 sq m laboratory to accommodate a team of 162 independent anti-doping scientists led by Professor David Cowan. In mid 2011, GSK also signed an agreement to share confidential research about early-stage medicines that athletes could potentially use with the World Anti-Doping Agency. For CEO Andrew Witty, the venture isn't just about publicity, and he has discussed plans to sell the facility to a consortium to establish it on a more permanent basis after the hype is over. Witty says: "We have worked with King's to put systems in place to test more samples than any previous Games and at the same time developing a blueprint for doping operations at future Games."
---
Founded in 1832, French firm Doublet has had a visible presence at previous Games as the purveyor of official flags for competing nations. In London, it will even supply the host nation with scores of Union Flags. Based outside of Lille, the family-run firm does a tidy turnover of €35m a year as supplier of bunting for major events such as the Tour de France and the World Cup, or when nations are feeling particularly patriotic – following the September 11 attacks in the US, Doublet delivered over 100,000 flags. Besides flags for hoisting up at medal ceremonies, made from polyester fabric with a double edge-stitched hem, the firm makes banners and smaller sizes that will find their way into the hands of spectators and, in turn, winning athletes during their victory lap.
16.
Translation
Applied Language Solutions, UK
Manchester-based Applied Language Solutions (ALS) has won the contract to translate the documents, signs, brochures and websites involved in the Games. Gavin Wheeldon founded ALS in 2003 from his bedroom, and grew the company's annual turnover to £10.6m in 2011. But it hasn't been all champagne for its 16,500 linguists: the Ministry of Justice urged ALS to improve its performance regarding a £60m (€73m) contract with courts in England and Wales. The situation hit boiling point when a Crown Court Judge criticised the firm after the sentencing of an Indian-born sex offender was twice postponed after ALS interpreters didn't turn up. Hopefully nothing will be lost in translation during the summer's events.
---
With estimates that the 2012 Olympics will require as much as 400MW in electricity, Glasgow-based firm Aggreko will work alongside French owned EDF energy to keep light bulbs glowing throughout the Olympic Park. As the world's largest temporary power supplier, Aggreko is accustomed to servicing large-scale events by providing powerful mobile generators. Its £50m (€61m) contract also involves supplying electricity to the International Broadcasting Centre, which will provide television feeds to billions around the world.
---
The brawn behind keeping the Games safe will come from international security firm G4S. Founded in Copenhagen in 1901 and headquartered in Crawley, UK, the company has a £100m contract to provide 10,000 staff to secure both sporting and non-competition venues during the Olympics. "We'll be screening spectators arriving at Olympic venues, checking vehicles, patrolling perimeter fences and helping people get into sporting arenas safely and quickly," says Mark Hamilton, managing director of G4S' Olympic operation. They will also supply secure cash transportation to keep precious tourism pounds circulating throughout the Olympic Park, along with overseeing the training of 13, 700 other security personnel working at the Games. "The 2012 Games is a relatively small part of our global work," says Hamilton, whose company employs 657,000 people in 125 countries. "But we are delighted to have been selected."
---
With former customers including the Gleneagles golf course, County Turf was an obvious choice to lay the Olympic Stadium's 6,300 sq m infield. Its contract, which involved supplying 350 rolls of specially cultivated turf, was completed in March 2011. The secret to the Scunthorpe-based firm's success is an innovative system that allows it to produce 2.5m-wide turf rolls, the largest in the world. These sizeable rolls can be installed quickly and with 50 per cent less joins. Under the leadership of managing director Andy Fraser, the firm has grown from cultivating 30 acres of turf in 1995 to around 1,300 acres today.
---
20.
Gym equipment
Technogym, Italy
Situated in the "Wellness Valley" of Italy's Emilia-Romagna region, Technogym has mimicked the path of successful Silicon Valley firms. Founder and president Nerio Alessandri started making gym equipment out of his garage in the 1980s and has relied on quality design to differentiate his line of treadmills, exercise bikes and cardio machines from the competition – the brand also supplies fitness products to the home market. The firm's €400m annual turnover is supported by sales to gyms, hotels and professional sports teams. For the fifth straight Olympics, Technogym will supply 750 machines and 50 personal trainers for athletes who need to warm up their muscles before events at the Olympic Village and at 19 venues across the city.