Bars / Global
Called to the bar
Liveable cities are those that know the value of a quality nightlife. And that does not mean something that closes at 23.00. We tracked down the most welcoming establishments for a good drink at 01.00 in the morning.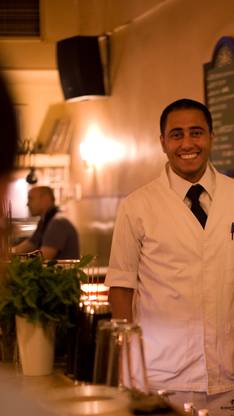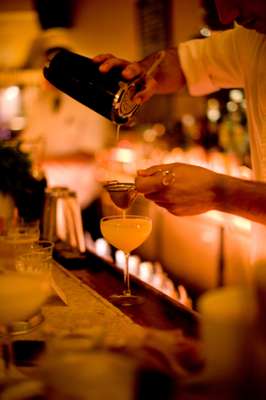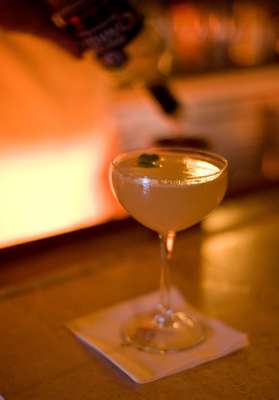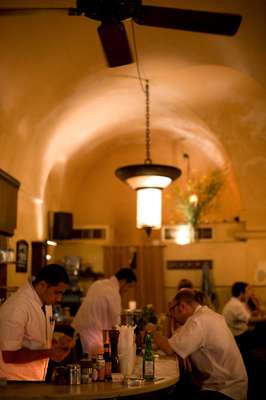 While many bars come and go in Beirut, only a few become classics. German-Lebanese Michel Saydah opened Dragonfly eight years ago. Its attractive storefront leads to a beautiful wood and stone bar surrounded with vintage lamps and furniture. Bartenders dressed in long white overalls deliver beautiful cocktails, mixing local ingredients such as thyme, grapefruit and ginger. "I was inspired by the 1920s epoch but also Beirut in the 1960s, when excellent local service catered to a glamorous crowd of foreign and local clientele," says Saydah.
Gouraud Street, Gemmayzeh + 967 1561 112
---
Nassif Aramouni
Fondly known as Nino by the regular customers, 28-year-old Nassif Aramouni started working at Dragonfly six years ago and has moved his way up to become chief bartender. Not an easy feat for someone who studied aircraft maintenance and had little experience behind the counter. Nino always serves a glass of water with each cocktail. As he says, "It's not about getting drunk, but enjoying the drink."
Recommended cocktail
Aromatic Zaatar Smash
The playlist
'Little Green Apples', Stanley Turrentine
'The Cooler', Evil Ebenezer
'Dreams', Willie Bobo
Café Leila
A new restaurant that offers a modern take on the traditional oriental café. Serves some great mezze dishes and hosts live Arabic bands.
kahwetleila.com
This chic club opened by two friends at the end of Gemmayzeh always plays good music. The owners often mix music themselves.
Armenia Street, facing Sherket, Kahraba building + 961 1 565 656
The best pizzas made by an Italian expatriate who owns two restaurants in town. Pizzas are freshly made, which makes all the difference, bite per bite.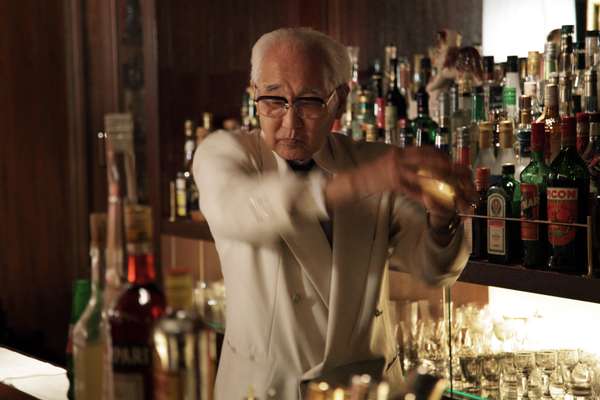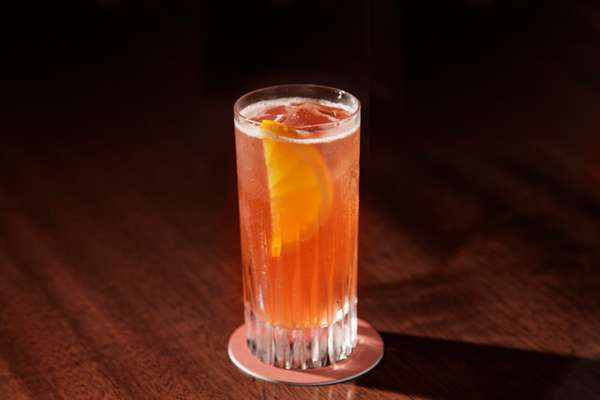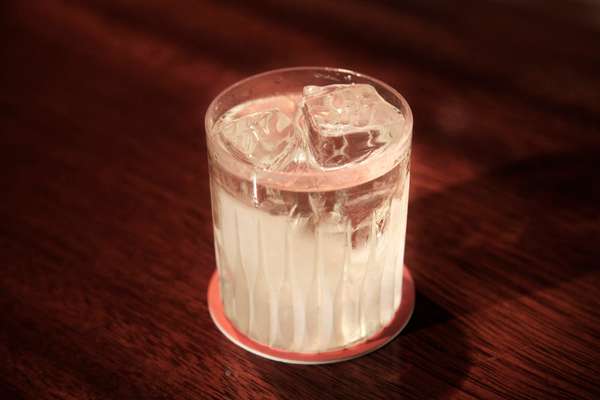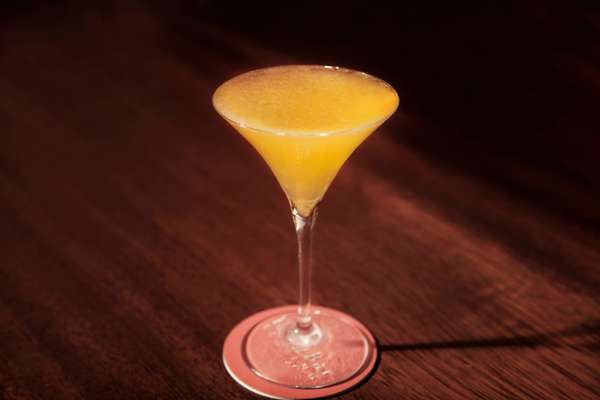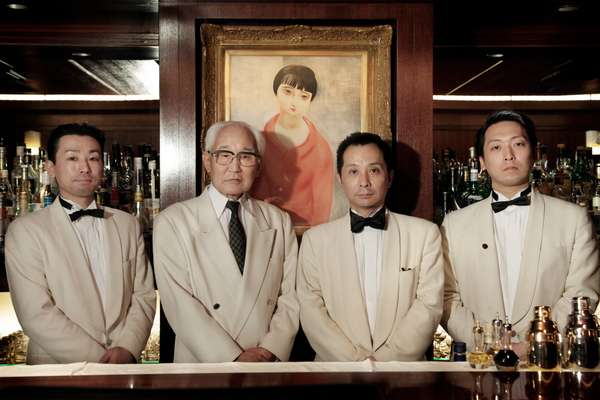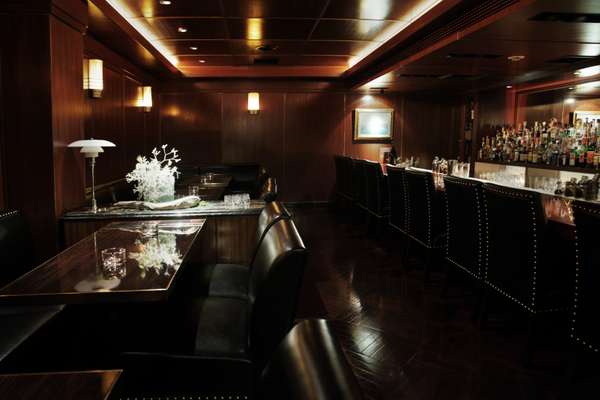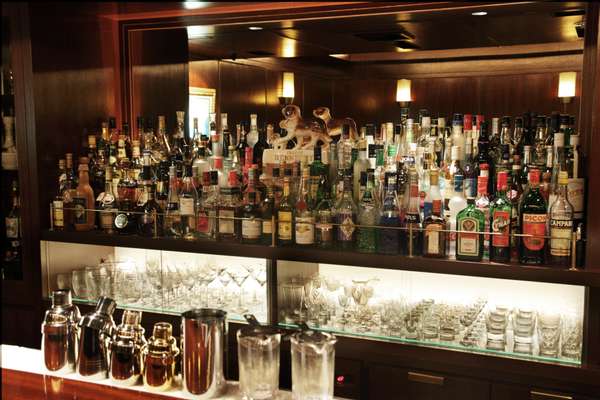 Tokyo's Ginza district is where you'll find Japan's top bartenders plying their trade, honing their skills and upholding a tradition at so-called "authentic bars". Amid the area's bright neon signs and hidden lounges, discerning drinkers head to Seiichi Serizawa's Y&M Kisling. Owner Serizawa has assembled a dream team, including the seasoned duo Mitsugi Yoshida and Takao Mori and the former chief bartender of the Hotel New Otani's venerable Capri bar, Nobuo Abe. Y&M's ambience is a classic Japanese interpretation of an Old World bar, with wood-panelled walls, plush carpets, leather-upholstered furniture, white-jacketed waiting staff and impeccable service.
7F 7-5-4 Ginza Cho-ku, + 81 3 3573 2071
---
Head bartender Mitsugi Yoshida has been mixing cocktails for six decades, having started in the early 1950s when he was just 18. Yoshida is a legend in the business, and his original Café de Tokyo won third place at the 1973 International Cocktail Competition in Los Angeles. Those in the know come on Mondays, Wednesdays and Fridays for the house 'Yoshida Martini'.
Recommended cocktails
Café de Tokyo, Baiser France, Sidecar
Jane Birkin
Duran Duran
Bossa Nova
Azuma has been serving Japanese interpretations of western food for four decades. Salisbury steak, spaghetti Napolitano and omu-rice are its signature dishes.
6-7-6 Ginza Chuo-ku
+ 81 3 3571 0392
Owner-chef Yasuo Igarashi whips up French cuisine from local ingredients, such as soft-shelled turtle and eel.
MST Bldg B1F, 6-5-1 Ginza Chuo-ku, + 81 3 5568 7121
Paulista is a Ginza institution. The café has served drip coffee made with Brazilian-grown beans since 1909.
Nagasaki Centre Bldg 8-9 Ginza Chuo-ku, + 81 3 3572 6160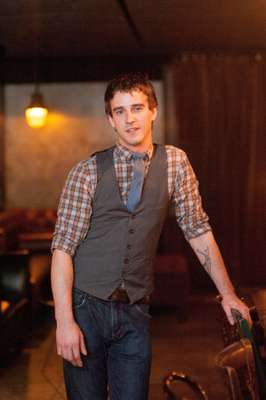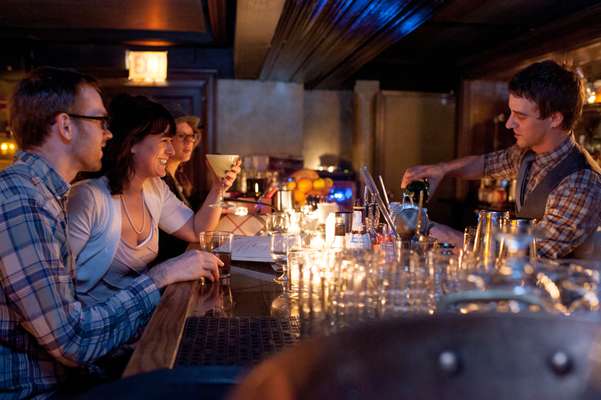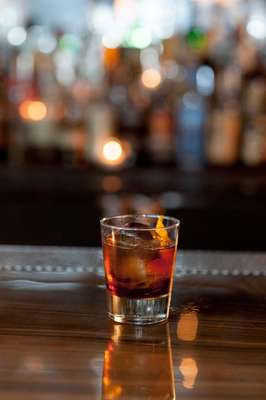 You step into an earlier era at the leather-filled speakeasy that is Curio. Opened in June 2010 below the popular Gilt Bar, Curio is part of the stylish empire of Brendan Sodikoff, a rising Chicago nightlife impresario. Curio blends Prohibition-era comfort with a dash of ye olde curiosity shop: the antique record player and the century-old cash register are still working. The throwback cocktails, the handsome, welcoming staff and the relaxed pace make Curio something of a rarity in the "go-go" River North neighbourhood.
230 W Kinzie St, + 1 312 464 9544
---
TJ Glowienke, Curio's head bartender, is as comfortable mixing complex cocktails as he is discussing drink ingredients, current events and local happenings. The 25-year-old Chicago native tends bar with aplomb – and without pretension.
Recommended cocktail
Cocktail a la Louisiane
'New Beat', Toro Y Moi
'Eyes Be Closed', Washed Out
'Butter', A Tribe Called Quest
The cork policy gives you a sense of what it's about: you don't have to pay to open your bottle of wine; management just asks you to share a glass with your neighbours.
Upstairs from Curio
A little bar and restaurant up the street is where the Curio staff conduct meetings over lunch.
paramountroom.com
This men's boutique offers a range of denims, shoes, tailored jackets and trousers. On Saturdays, settle into a vintage barber's chair in the apothecary and enjoy a hot shave from master barber, Omar.
haberdashmen.com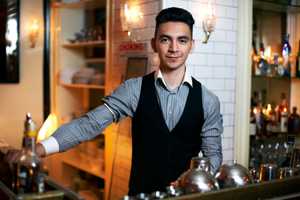 English-born Kathryn Weatherup's days as a bartender began nearly a decade ago at a seedy bar in Paris' 4th arrondisement. It was under the wings of noted Manhattan cocktail purveyor Sasha Petraske, however, that Weatherup developed a passion for craft beverages. In 2008, Weatherup launched the eponymous bar in Brooklyn, and more recently launched Weather Up in TriBeCa. Located in an unmarked space in a neighbourhood dotted with the occasional restaurant, Weather Up offers brief but well-conceived list of classic cocktails. Across from a long copper-topped bar, richly upholstered banquettes provide a comfortable setting to sip expertly mixed beverages while snacking on oysters. It lacks the pretentiousness that has come to define other nouveau cocktail bars.
G159 Duane Street, + 1 212 766 3206
---
Like many bartenders in New York, Danny Gil worked his way through the ranks of several Manhattan establishments, including Milk & Honey and White Star. For Gil, tending bar is about two things: making good drinks and doing his part to see that customers enjoy their experience.
Recommended cocktail
Charleston Punch
'A Teenager in Love', Dion and the Belmonts
'Qué Lio', Willie Colon
'We Are The People', Empire of the Sun
Famed Italian trattoria located beneath the Greenwich Hotel, Locanda Verde, overseen by James Beard award winner Andrew Carmellini.
locandaverdenyc.com
This tiny coffee shop and market is a stones' throw from the bar. It pays homage to owner Hugh Jackman's native Australia with a great flat white.
livelaughingman.com
Located in the basement of a typical cast-iron TriBeCa townhouse, this bar plays host to some of Manhattan's best jazz players and serves smartly prepared cocktails.
silverliningbar.com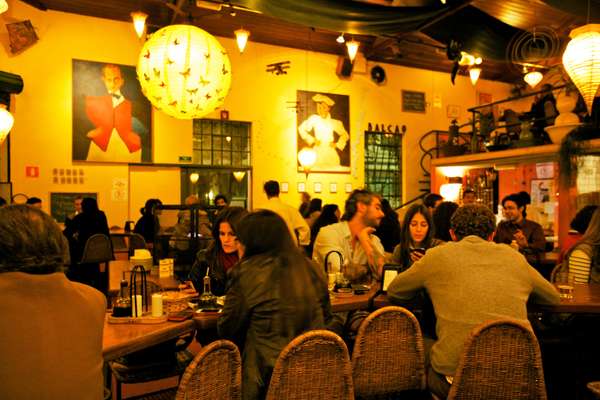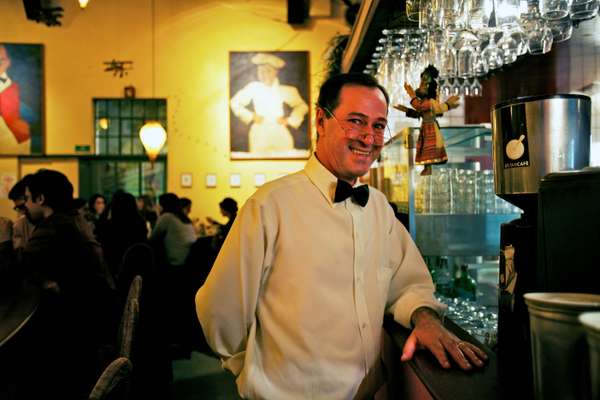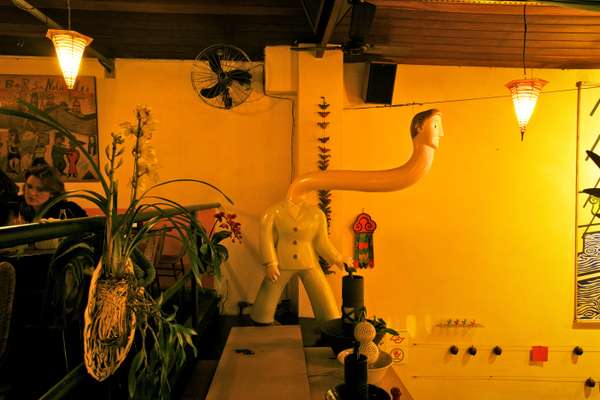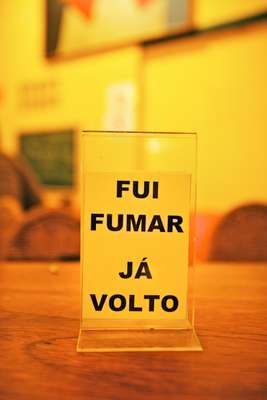 In a megalopolis like São Paulo, individual space is usually highly valued but Paulistanos don't seem to mind when it comes to sharing tables at Bar Balcão. Since the bar's opening 18 years ago, this watering hole has been receiving the city's well-heeled young intellectuals – a jumble of journalists, writers and painters – who sit on both sides of the long counter (hence the name Balcão – "counter" in Portuguese) to drink and eat. The heavily decorated walls give the bar its charm, as well as the original works by famous artists, including Roy Lichtenstein painting and Marcelo Cipis' pop-art sculpture. This is the bar where São Paulo's thinkers go for a good glass of wine and the odd caipirinha, the perfect fuel for long chats and intellectual debates.
Rua Doutor Melo Alves, 150, + 55 11 3063 6091
---
Also known as Geppetto by the regular visitors, the 56-year-old not only resembles the animated character (Pinocchio's father) for wearing his glasses at the tip of his nose but also for his kind service and paternal ways; like most of the staff at Balcão, he greets customers by name. His charm has even set off long-term relationships. "One time a client congratulated me, the guy sitting next to her agreed and thus began a conversation. Today they are married," says Sbruzzi.
Recommended cocktail
Lychee caipirinha
'Alone Together', Chet Baker
'Simply Natural', Carla Cook
'Ouro Negro', Moacir Santos
At this good old-fashioned neighbourhood bakery, the best choice is homemade bread with butter and a café latte, a classic breakfast for Paulistanos.
Rua Doutor Melo Alves, 281, + 55 11 30 612 919
Named after the previous owners of the house where it's located, Casa Tavares was designed by local architect André Luque and serves uncomplicated traditional Brazilian food.
casatavares.com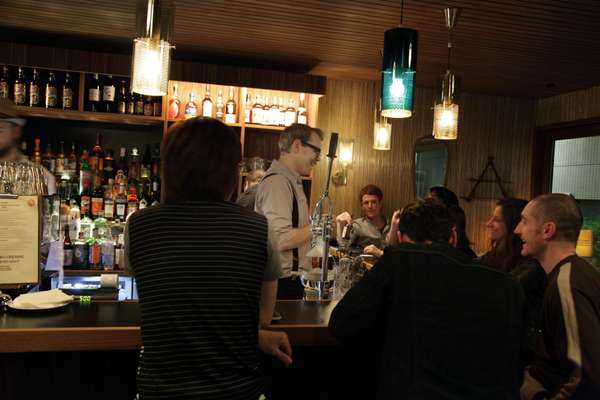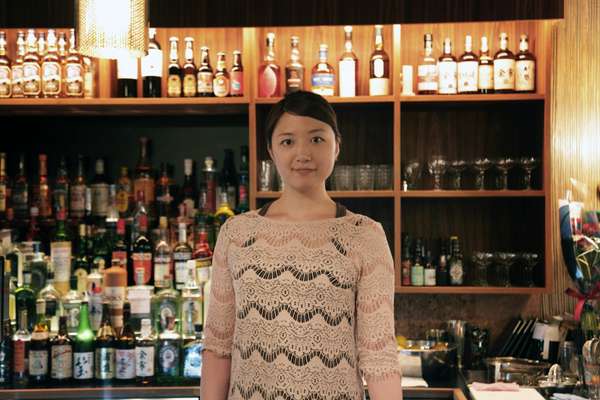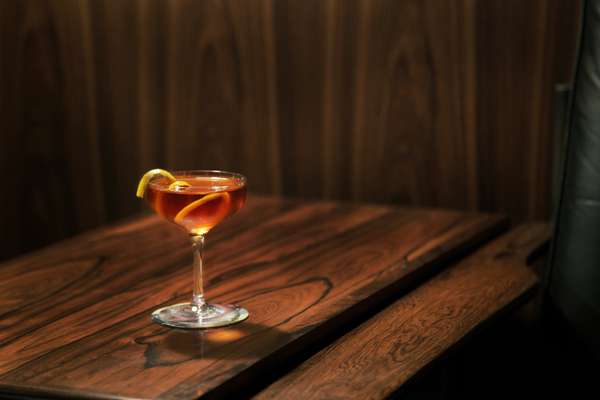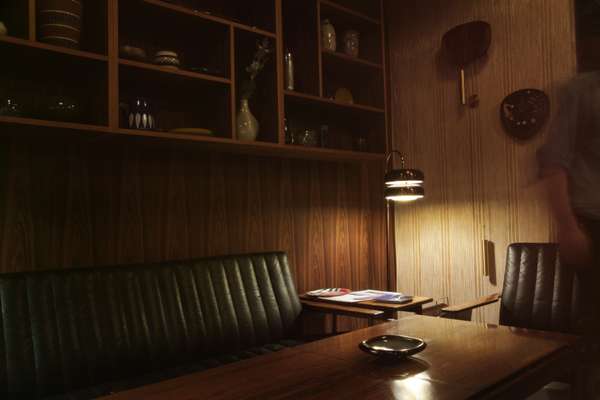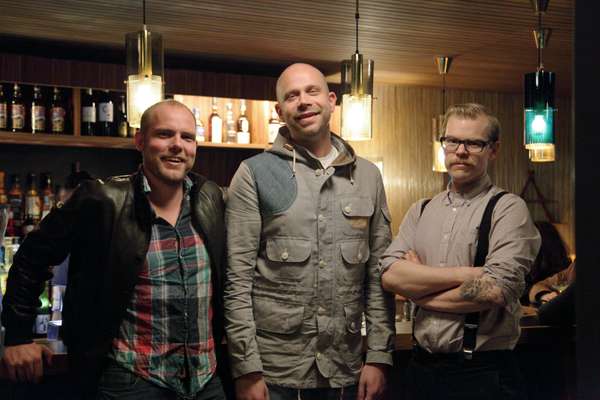 If you hear about three Norwegians walking into a bar in Tokyo it's not the opening line of a joke – Einar Kleppe Holthe, Peppe Trulsen and Halvor Digernes take nightlife very seriously. After running the Fuglen (Norwegian for "bird") café and bar in Oslo, the trio decided to spread their wings and open in Japan, the country that inspired their drinking-hole's decoration. Nestling in the cosy Tomigaya district, this new addition to Tokyo's bar scene operates as a café, cocktail tavern and furniture shop, selling vintage Norwegian furniture. The space is also decked out with 1930s vintage wallpaper that surrounds the late-night drinkers who sip to the rhythm of Norwegian Jazz.
Tomigaya 1-16-11, Shibuya-ku, + 81 3 3481 0884
Yumi Sato used to work in an old coffee house in Tokyo. Now she is learning a new trade from one of the best: Halvor Digernes – Linie Award 2011 Champion Bartender.
Recommended cocktail
Bamboo
'Maiden Voyage', Karin Krog
'Watermelon man', Karin Krog and Public Enemies' Jan Garbarek
A cosy wine bar with a great selection of gourmet patés, meat and vegetable platters.
1-19-4 Tomigaya, + 81 3 5454 2146
A small comfy space surrounded by vintage items from Portland. The shop serves coffee, drinks and foods inherited from the owner's mother's recipes.
10-8 Kamiyama-cho, + 81 3 64 078 773
Shibuya Publishing Booksellers
From novel to non-fiction books to art and architecture magazines, this small bookstore compiles a selection of worldwide publications.
shibuyabooks.net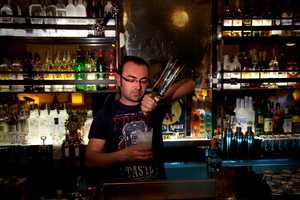 In Istanbul's up-and-coming nightlife district, Sishane, new lounges, cafés and nightclubs open at a dizzying speed. Until recently, though, there was no place to slide onto a barstool and have a good cocktail. Since October 2011, Baylo has been serving creative cocktails and Turkish wines to the stylish Istanbul crowd. Located in a 19th century landmark building, Baylo's interior has late Ottoman-era brick arches, antique mirrors and fragments of wall frescos. But the main attractions are the long brass-topped bar and the five female DJs that take over at the weekends.
baylo.com.tr
Boyaci started bartending while travelling over 10 years ago. Now settled at Baylo, he's known for inventing cocktails to customer's tastes.
Recommended cocktail
Raki Balboa
'King of Sorrow', Sade
'Desert Rose', Sting
'La Alegria', Yasmin Levy
For 30 years Ismet Bey has worked the same chair giving haircuts and shaves to generations of Beyoglu residents.
Mesrutiyet Caddesi, 80, + 90 5 337 163 434
Over three floors of gallery space, SALT hosts international and local exhibitions.
saltonline.org
A good wine-list, great service and artfully presented mezze.
mezze.com.tr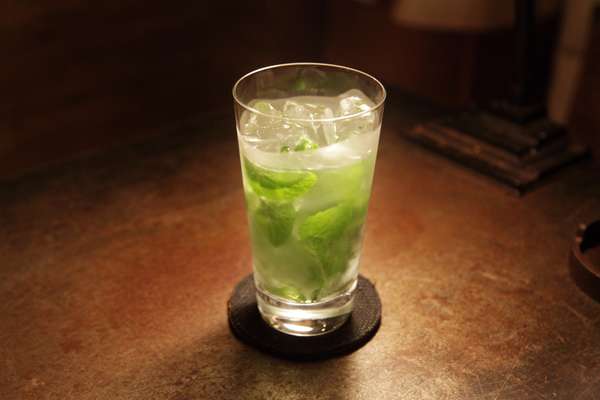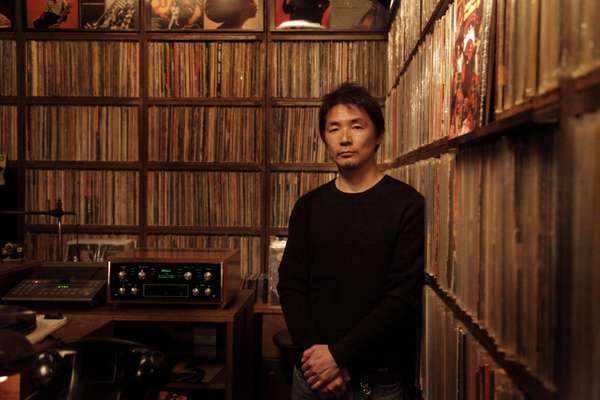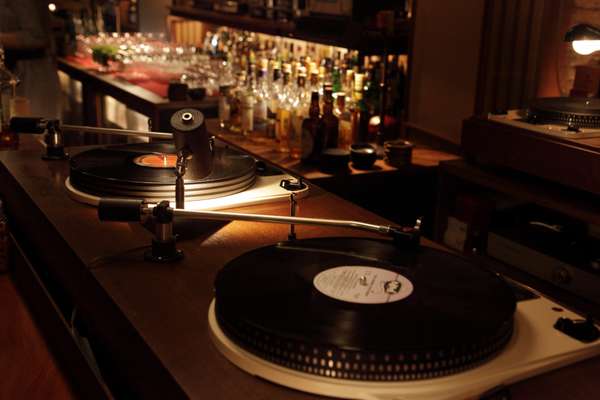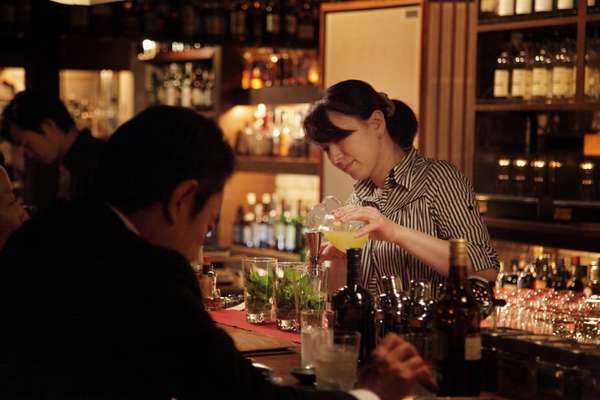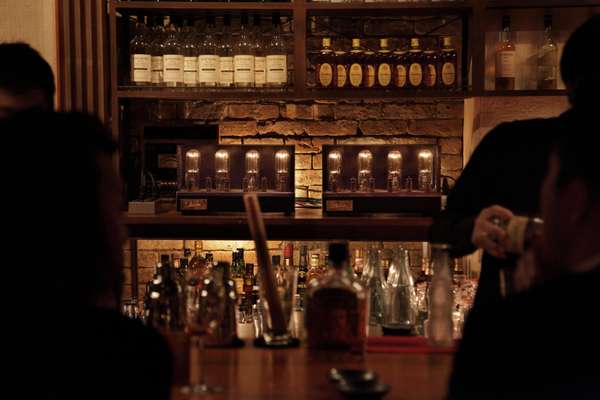 Wataru Fukuyama's Bar Martha opened in June 2010 in Tokyo's Ebisu district. Weekdays, the youthful Fukuyama rules the turntable, selecting tunes from more than 5,200 records to play on his vintage hi-fi equipment. Fukuyama's pride and joy are two large British-made Tannoy speakers behind the bar. The conversation inside is buzzing and Fukuyama never lets the din drown out the music – and he's been known on occasion to tell noisy groups to hush up.
1-22-23 Ebisu Shibuya-ku, + 81 3 3441 5055
---
Wataru Fukuyama opened his first bar with analogue stereo equipment in Tokyo's Shinjuku two decades ago. He's since opened four more (Martha is his fifth), collaborating with an architect on layout and acoustics. At every bar he opens he personally manages the music for the first four years.
Recommended cocktail
Mojito
Jackson Browne
Carole King
Curtis Mayfield
A small bouchon on a side street near Bar Martha that offers first-rate French food.
1-21-16 Ebisu Shibuya-ku, + 81 3 3445 8131
Scottish gastro-pub that was the pioneer in offering hard-to-find Scotch whisky brands and bottles.
7-13-12 Minami Aoyama Minato-ku, + 81 3 3486 4220
One of Japan's "authentic bars" with bartenders in bowties and slicked-back hairdos making stellar cocktails.
B1F 37-12 Udagawacho Shibuya-ku, + 81 3465 1932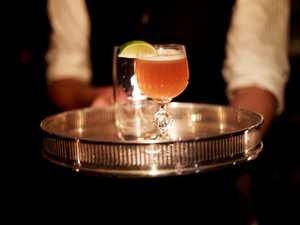 09.
The Everleigh
Melbourne
After years managing the Milk & Honey bar in New York, head bartender Michael Madrusan hatched a plan to head home to Australia with wife and fellow professional Lauren Schell. The couple spent six months searching for the perfect site, and after more than a year of renovations and planning, they opened The Everleigh in July last year. "It's been a rollercoaster since," says Mandrushan but now it's a space to sink into the leather sofas and order classic cocktails. The Everleigh has only three seats at the bar and it's the bartenders – rather than waiters – that come up to the table and take the order, recommending drinks according to the clients' taste.
theeverleigh.com
---
Owner and bartender Madrusan swapped Manhattan for Melbourne. "I wanted to bring home what I had learnt, to show people a very special way of drinking."
Recommended cocktail
Debutante
'Reckoner', Radiohead
'Love Dog', TV on the Radio
'Modern Love', David Bowie
A relaxed place for a frothy. It has 20 beers on tap, many by small brewers, and there are ciders too.
thegertrudehotel.com.au
Run by chef Andrew McConnell. Amazing food and wine and always heaving.
cutlerandco.com.au
Sells a large range of organic and biodynamic wines.
smithstreetcellars.com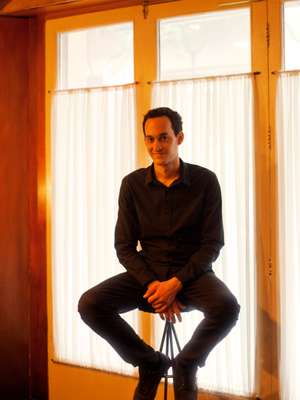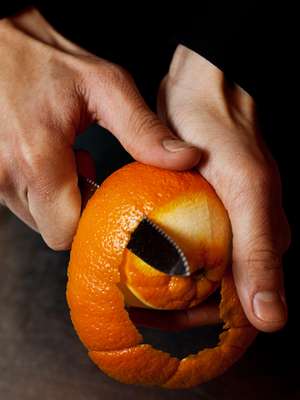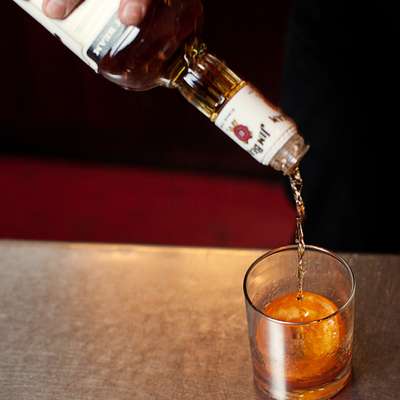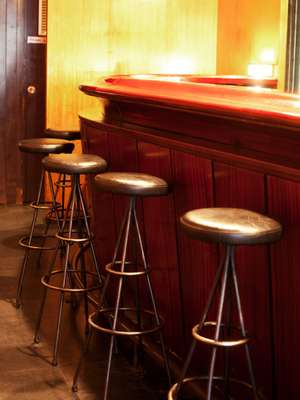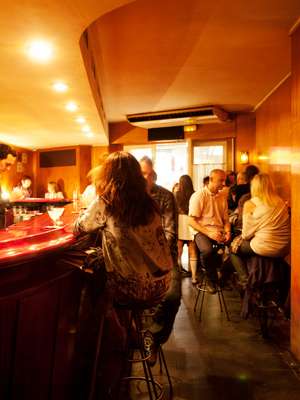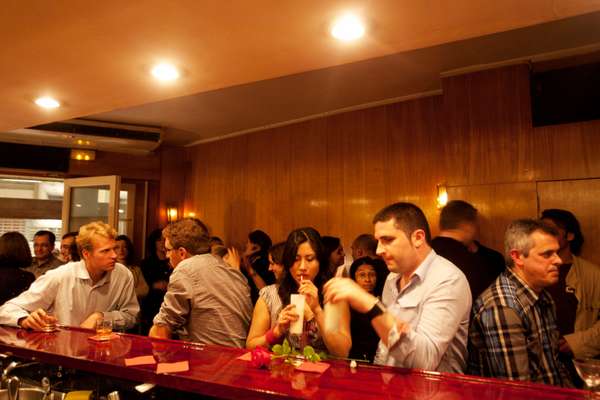 Not many people know this intimate little haunt in Barcelona's El Born neighbourhood. The joint first made itself popular under the name of its predecessor Gimlet. Rebranded as Cocktail Bar, the bar evokes the spirit of 1979 – the year of its original inauguration. Surrounded by polished wooden interiors and a shiny oak bar that stretches from the entrance all the way to the back, served by the same well-groomed barmen who have been pouring their fine-tuned creations for years, there is a timeless feel to proceedings. There is no cocktail menu at the bar; just tell the serious-looking bartenders the taste you are after and they'll mix something to soothe your cravings.
Carrer del Rec 24, + 34 933 101 027
---
After 18 months in London, Duarte moved back to Barcelona to focus on his music. He has worked at Cocktail Bar for five and a half years and also works as a sound engineer and musician.
Recommended cocktail
Old-fashioned
'All Blues', Miles Davies
'Rise Above', Black Flag
'Foal Lips', Aliment
A nice little local bar, with friendly staff, an extensive selection of gin and tonics and live music every Friday. Conveniently located directly across the road from Cocktail Bar.
barborneo.com
A vegetarian and vegan restaurant that uses organic produce to prepare Catalan specialities.
Flassaders 30 bis, + 34 933 199 866
A hamburger joint with some incredible gourmet burgers. The alioli sauce adds an extra kick to hand-cut fries.
kioskoburger.com