Europe / Global
Europe
Briefing
High-speed rail lines are in the pipeline for both the UK and Turkey, while a breath of fresh air is promised in the planned landscaped gardens of the redeveloped Le Forum des Halles, Paris.
The UK lags behind Europe with high-speed rail and government plans to close the gap are controversial. A £32bn (€39bn) scheme, which will shorten journey times between London, Birmingham, Manchester and Leeds, is widely opposed by conservationists.
---
Bring back the romance
Paris — 
REDEVELOPMENT
For eight centuries, Les Halles in central Paris served as a bustling wholesale market, known as "le ventre de Paris", the belly of Paris. The decision at the end of the 1960s to bulldoze its 19th-century cast-iron and glass structures and build a shopping mall in its place sparked uproar. Le Forum des Halles, inaugurated in 1979, was a vast and unwelcome addition.
History has now repeated itself and the above-ground sections of Le Forum have been reduced to a pile of dust. For many, the destruction of what had become a hotbed for delinquents could not come soon enough. Nobody can bring back Victor Baltard's 19th-century market pavilions (only one survives), but the city council and state-owned public transport operator ratp and its partners have put aside €802m to create a "welcoming, lively and dynamic" identity for what they call "the Paris of tomorrow". At one end of the site is "La Canopée", which looks quite a lot like an airport terminal building and will house five floors of shops in its two wings as well as a library and "hip-hop centre".
At the other end, landscaped gardens will give central Paris four hectares of badly needed parkland. So perhaps it will be a case of third time lucky for Les Halles. The project is scheduled for completion in 2016.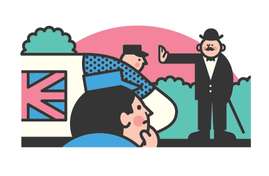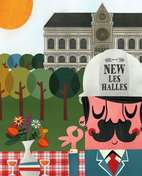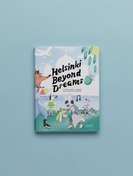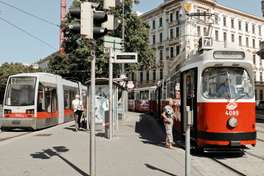 ---
Buildings also reduced to dust:
1.
Furama Kempinski Hotel
Hong Kong
Built in 1977. Best known for its revolving restaurant. Demolished in 2001 to make way for the AIG Tower.
2.
Landmark Tower
Las Vegas
Hotel and casino featured in James Bond film Diamonds Are Forever. Completed in 1969, demolished in 1995.
Commercial block overlooking London Bridge. Completed in 1975, demolished in 2008. The EU's tallest building in the making – The Shard – fills the gap.
---
City tales
Helsinki — 
BOOK
What happened when Helsinki went from a quiet city to a buzzing place full of grassroots activity and entrepreneurship? Architect and designer Hella Hernberg answers this question in her new book Helsinki Beyond Dreams: actions towards a creative and sustainable hometown, in which she champions local cultures that make a big difference.
---
Connecting train
Turkey — 
RAIL
High-speed rail is set to come to Turkey. Negotiations between Ankara and China are underway over the construction of a new €18bn railway that would allow passengers to cross the country in just 12 hours, down from the current time of 36 hours.
Beijing is already helping construct a 158km link between two Turkish cities but the nations are now negotiating to build a high-speed rail line that would cross the whole country. Officials in Beijing hope it will form part of a modern "Silk Road" to speed up the delivery of products from factories to Europe. However, it may be some time before China's goal – a two-day high-speed train between London and Beijing materialises.
---
Just the ticket
Austria — 
TRAVEL COSTS
While most cities are raising the price of public transport, Vienna has gone the other way – dramatically cutting the cost of a yearly pass from €449 to €365 and monthly passes from €49.50 to €45. The Red-Green coalition that runs Vienna has been trying hard to raise the percentage of city traffic that is made up of public transport from 36 per cent to 40 per cent – and hopes that lowering travel costs for residents and commuters will be a great incentive.
In a long negotiation process, the coalition had pushed hard for €1 tickets for all trips. While €365 per year is, for regular users, indeed €1 a day, short rides have had to make up the difference: single tickets have gone from €1.80 to €2 and weekly passes from €14 to €15. Fare dodgers will also cover the gap; along with the price reforms, the fine for not having a ticket jumped from €70 to €100.
---
The conservative Partido Popular (PP) political party has introduced an extraordinary footpath regulation law in the northern Spanish village of Vilagarcía de Arousa. Chatty locals have apparently become such a scourge on thoroughfares that municipal authorities have sought to legislate against them. New village rules outlaw residents blocking the footpath for other pedestrians. The scheme has provoked an outcry from opposition groups who have unsuccessfully attempted to overturn the law.
Local and national media have also widely ridiculed the decree, with some even claiming that the move harks back to the Franco dictatorship, when small public congregations were also forcibly dispersed. While local authorities have defended the legislation, claiming that the law aims to legislate "common sense", perhaps a polite "perdón" could make local footpaths a more agreeable place.