Five loveable cities / Japan
Expo 55: Naha
Despite an unsettled history and political identity, due to its location at the point where Japan faces China under the watchful eyes of the US military, Naha seems healthy, happy and relaxed, and a long way from Japan's manic big cities.
If an outsider were to walk through the sleepy, sun-struck streets of Naha, he would have no idea he was in one of the most strategically important locations in East Asia. In the early afternoon in Tsuboya, time seems to have ground to a halt. The small shops selling ceramic bowls and terracotta lions are apparently open but nobody is visible. Not a soldier in sight, not a piece of military hardware. It's only when a jet roars overhead that this blue-skied idyll is pierced.
2012 is proving to be an interesting year for Okinawa. It's the 40th anniversary of reversion – the moment in 1972 when US forces, who had occupied the island since the end of the war, returned it to Japan. It's a complicated story, partly because some would say that with 26,000 US forces still stationed on the island the occupation never really ended, and partly because reversion to Japan didn't satisfy an indigenous population who considers itself Okinawan first, Japanese second.
You don't have to go far back to discover why. Until 1879 Okinawa was an independent entity, the Ryukyu Kingdom, with its own language and culture. A quick glance at a map shows that it is over 1,500km from Tokyo – nearly twice as far as the distance to Shanghai.
Okinawa is, by Japanese standards, a poor prefecture. For those who aren't farmers or fishermen, most employment is split between tourism, base-support work and, more recently, call centres. It has paid heavily for its proximity to China. Nearly 20 per cent of the island is taken up with US bases and although it was agreed in April that 9,000 US marines will be relocated to Guam and other locations, no other territory can replace it entirely. Yet as far as Naha goes there's barely a sign of any military presence.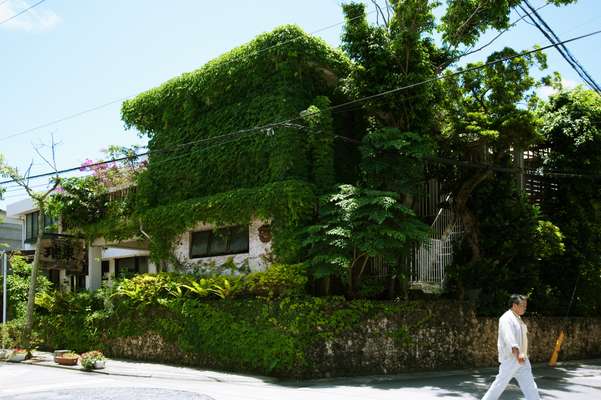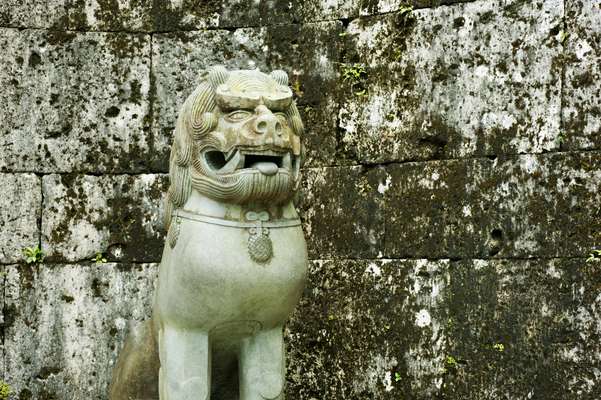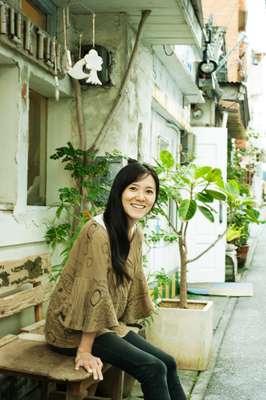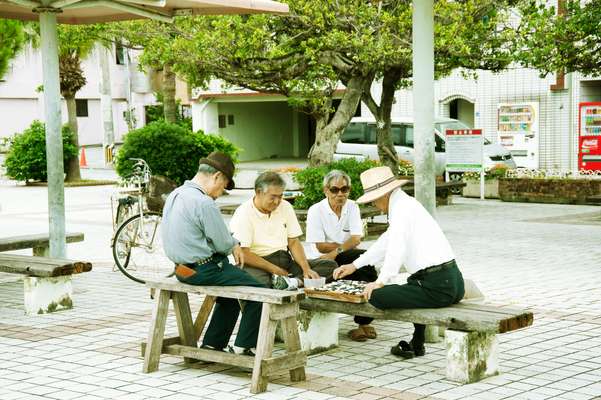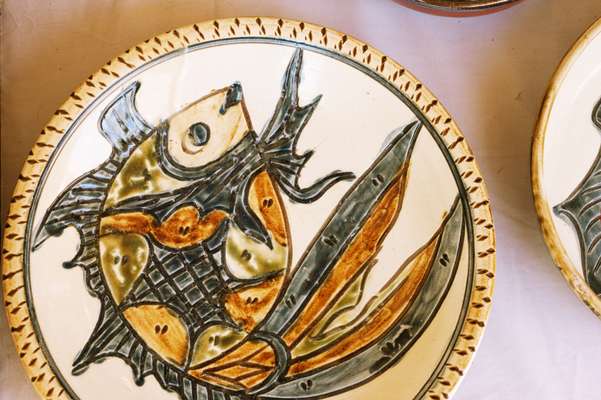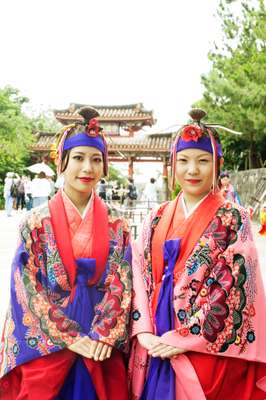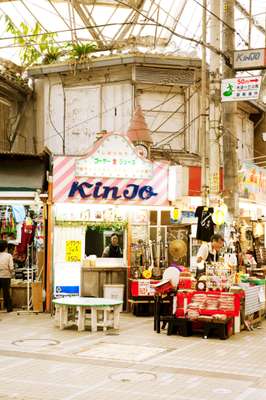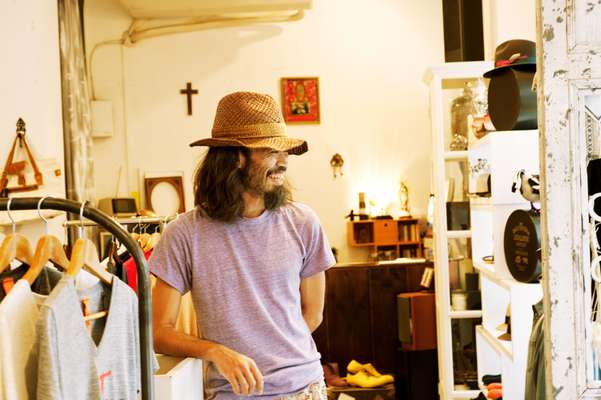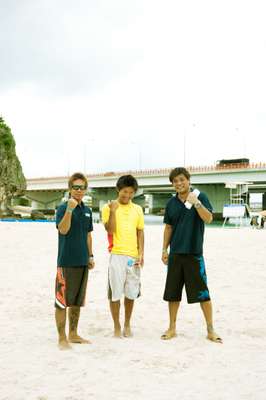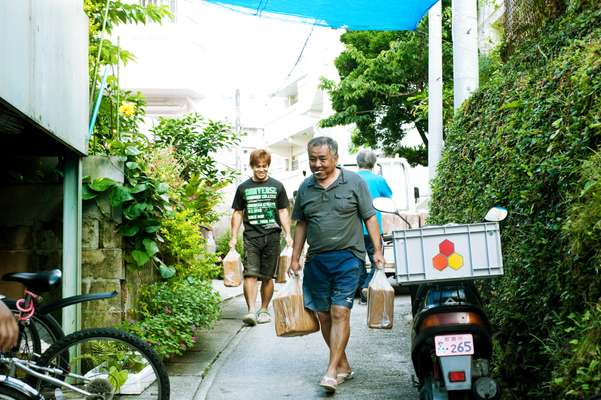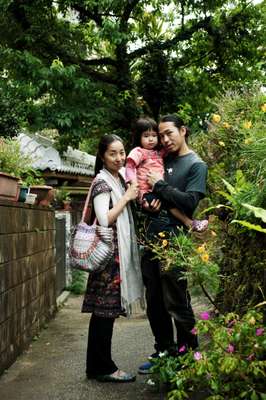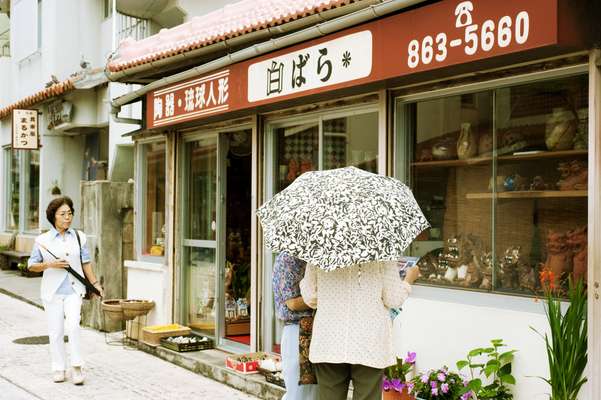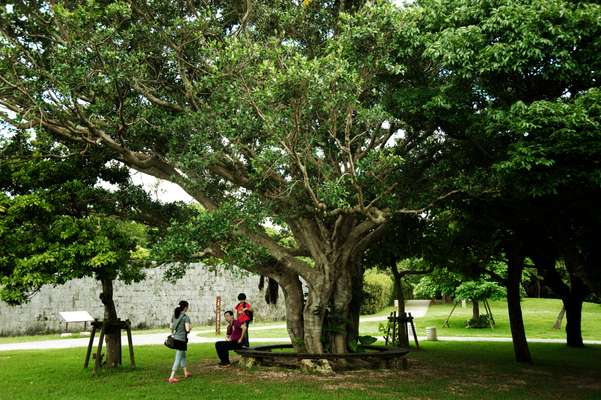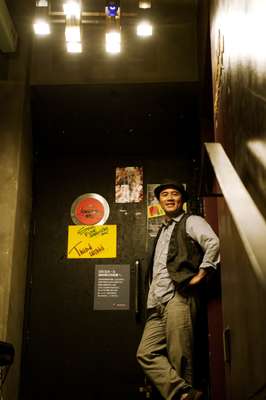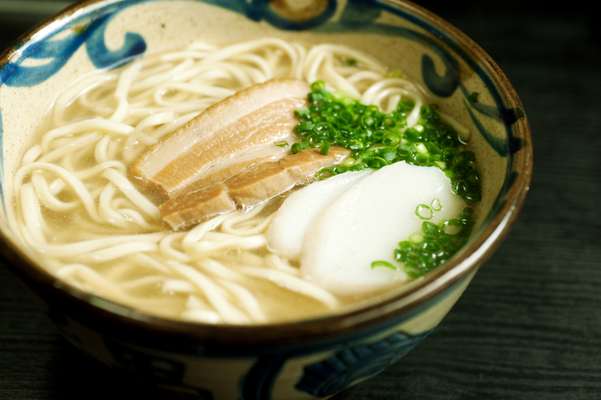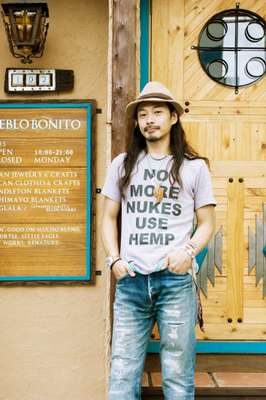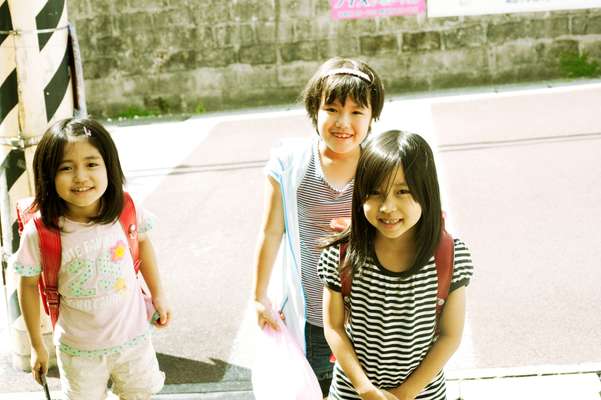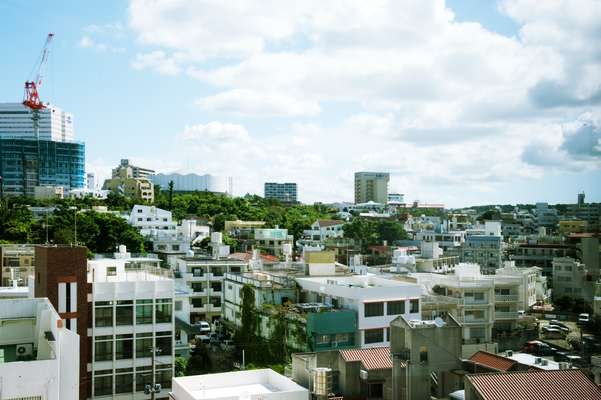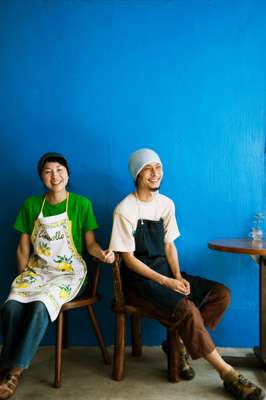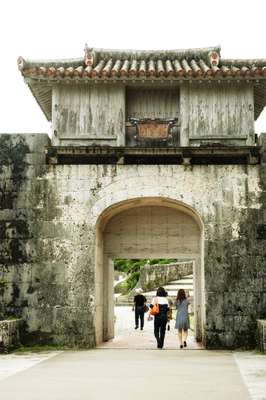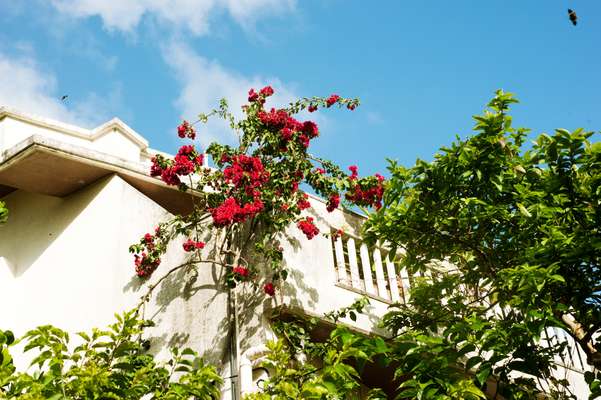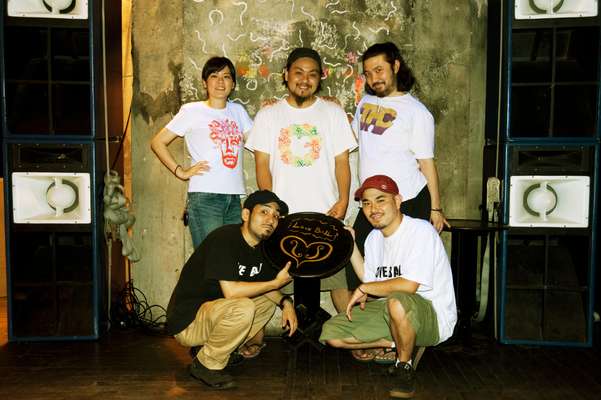 It is a compact city of 320,000, often overlooked as a mere gateway to the pristine beaches of Okinawa's further-flung islands. Yet Naha is the introduction to Okinawa's unique culture. It starts with the subtropical climate and it's there in the night-time strum of the sanshin, a glass of the local awamori spirit and a bowl of goya champuru packed with bitter melon and the odd cube of Spam.
To say that there is a strong independence movement would be overstating things but recent Japanese governments have stepped up efforts to placate an increasingly exasperated Ryukyuan population by pumping cash into showpiece projects. Naha is now home to one of only a handful of National Theatres in Japan, a vast edifice built in Okinawan style and a home for Okinawa's unique music and dance. There is the new prefectural museum, a dazzling white structure that references Okinawa's distinctive tiled architecture, and then there's the 30,000-capacity Okinawa Cellular Stadium, which opened in Naha's centre in 2010.
The Yui monorail, which opened in 2003, has been one of the most transforming projects. It snakes through Naha, giving passengers a mesmerising bird's-eye view of the city. It is usually busy with tanned schoolchildren and office workers in bright, short-sleeved kariyushi shirts (the Okinawan equivalent of the aloha shirt – Okinawa was doing Cool Biz before the government had even thought of it). Amazingly, in a country crisscrossed by railways, it was the first line to be built in Okinawa since the Second World War. An extension project begins next March, but for now it's just 12km and takes less than half an hour to go from end to end.
The most symbolic construction work has been the rebuilding of Shurijo, the castle that was at the centre of Ryukyu culture. It was destroyed in the Battle of Okinawa, one of the most brutal battles of the war, with over 100,000 civilian deaths. Even if the old buildings did not survive, the relics of the past are everywhere.
There are signs of the cultural links with China: in the throne room at Shurijo with its painted columns and inlaid throne, and in the ogoe, the posthumous paintings of the Okinawan Kings. It's in the food too, with the prevalence of ingredients such as togan, or winter melon.
Signs of the US occupation are so ingrained that they've become almost Okinawan. Retro American products line the supermarket shelves – Mary Kitchen corned beef hash, Tulip Luncheon Meat and Nestlé's Eagle Brand condensed milk known locally as "Washi (eagle) milk". Blue Seal ice cream – "Born in America, grown up in Okinawa" – is on sale all over Naha, in flavours that reflect local produce such as sugar cane and sweet potato. At Jack's Steakhouse they are still dishing up hamburger sandwiches like it was 1953, the year it opened.
Then there are the living relics, the people themselves. Okinawans are the longest-living people in Japan, which makes them the longest-living people in the world. The streets are teeming with perky octogenarians. They man the shops at Makishi Ichiba, the covered market in the centre of Naha. At the fish stalls they are there encouraging passers-by to try kamaboko fish sausage and laughing when unsuspecting tourists are sprayed by giant yakogai sea snails. The fish counter is unlike any elsewhere in Japan, lined with bright blue tropical aobudai, shimahata grouper and skinned puffer fish and garnished with salty sea grapes.
Increasingly, people are moving from the mainland, preferring the slower pace and the reassuring distance from Fukushima. You see them in Naha, living in the picturesquely dishevelled "gaijin jyutaku" (foreigners' residences), houses built for the US military that are now sought after for their modernist simplicity.
The Okinawa predicament is still unresolved; it has seen off politicians and even forced the resignation of one recent prime minister, Yukio Hatoyama, who unwisely staked his job on relocating a particularly unpopular air base. But all across Naha you see pairs of terracotta shisa (lions) standing guard on every building. Even fc Ryukyu, the local football team, has two proud shisa on its crest. With so many guardians at hand, somehow you feel the city and its culture will survive.
The scale of the city – from beach to hills, all in a 30-minute ride on the Yui monorail.
The slow pace. Mainland Japanese are moving here to become potters and organic bakers.
A night out in Naha – an intoxicating combination of subtropical heat, Okinawan food, flasks of distilled rice awamori and the distinctive twang of the three-stringed sanshin.
A breakfast of freshly cooked brown sugar sata andagi (deep fried buns).
Naha should make more of its beachside location. More public space on the waterfront would be welcome.
More cycle routes. Naha is an attractive, if hilly, city worth exploring.
The monorail has made a big impact – now for a railway from Naha through the island.
Car culture seems to be a hangover from the US occupation. More active ways to get around the city, such as bike sharing, are to be encouraged.
Naha has plenty of efficient business hotels but could do with some cosier establishments that reflect Okinawan culture. Naha shouldn't just be a place that people pass through.