Five loveable cities / Valparaiso
Expo 55: Valparaiso
After spending the late 20th century becalmed in quiet isolation, Chile's second city is opening up to the rest of the world. But will World Heritage status, tourism and redevelopment corrupt the port's cheerful bohemian atmosphere?
Valparaíso smells of fried fish, ship engines and tobacco smoke; of Carménère wine, fresh seafood, and clean salt air. Chile's second city has a conservative history and a liberal soul – it is the base for the Chilean Navy and the hometown of former dictator Augusto Pinochet, yet it was also the birthplace of the man Pinochet ousted – leftist president Salvador Allende – and the centre of a radical student movement.
Occupying the side of a mountain on Chile's Pacific coast, the city is divided into 42 named hills. Steep gullies are buttered from sea to summit with buildings on stilts or cantilevered vertiginously off the slopes. Peering up the city's crooked staircases, a newcomer never knows if it will offer more than an exhausting climb up an alley. But stairs often reward the effort, opening onto a restored Victorian palace, a plaza decorated with bottle caps, a musician playing guitar in an open window, a purring kitten seeking affection.
Valparaíso was supposed to be a centre of global capital, not a latter-day beatnik cultural hub. In the second half of the 19th century, ambitious urban dreamers converged on the port, erecting gaslights and opening Chile's first stock exchange, newspaper and firehouse. They built rambling palaces and the world's densest collection of hillside elevators. But in 1914, the Panama Canal allowed ships to bypass Valparaíso. Grand homes became boarding houses and the city's character gradually changed. Cheap housing drew artists and writers from around the world. Poet Pablo Neruda lived here through much of the 1960s.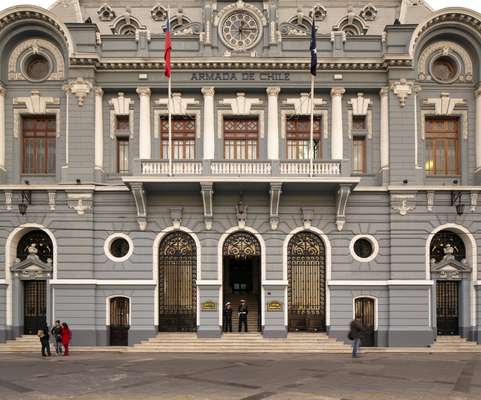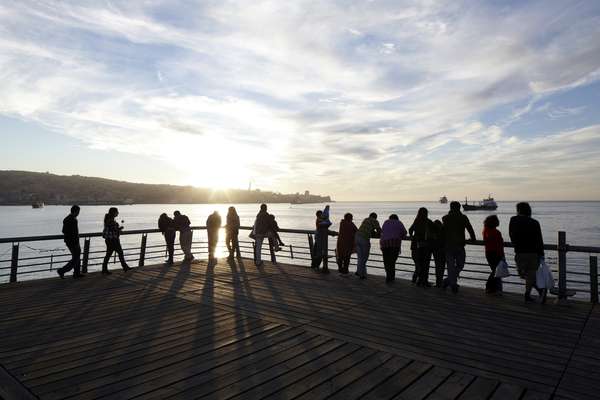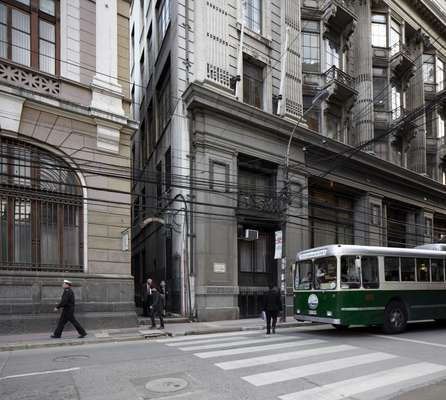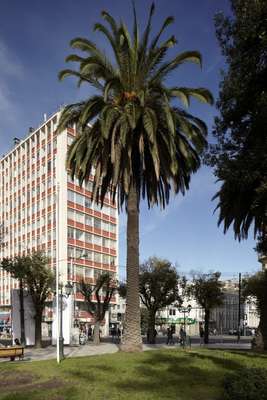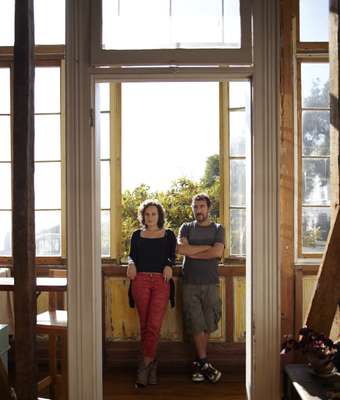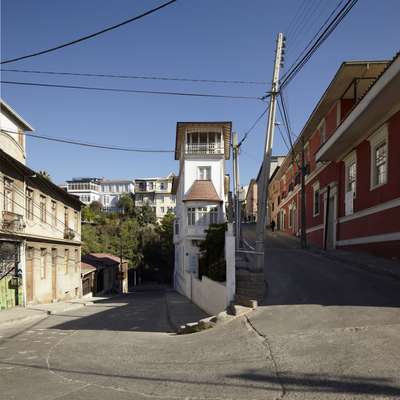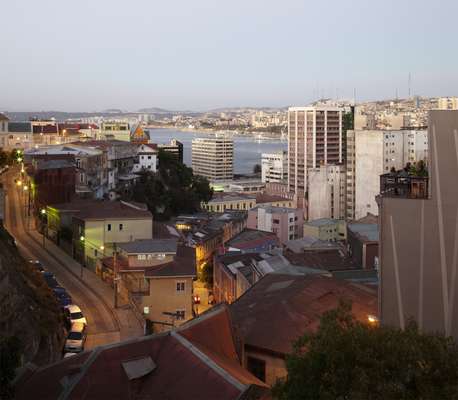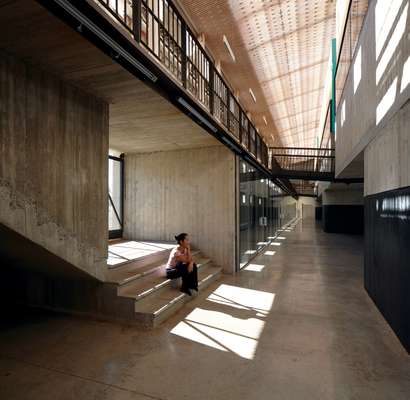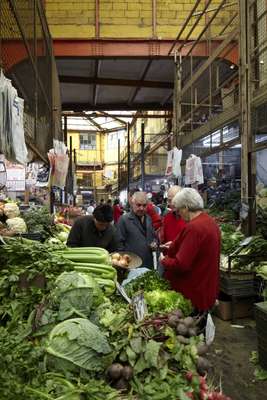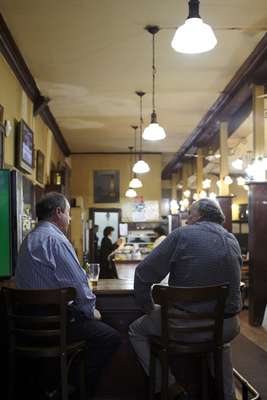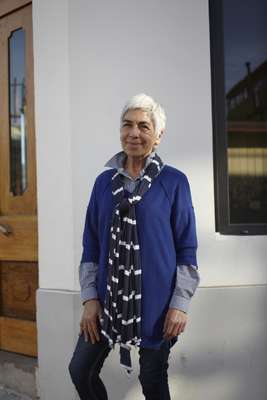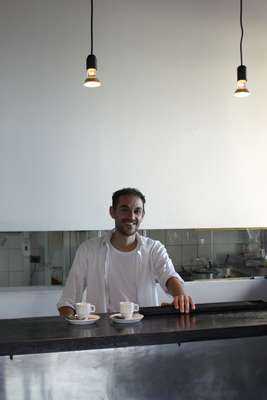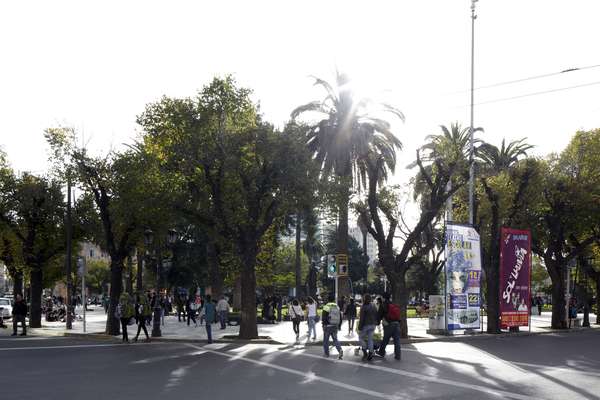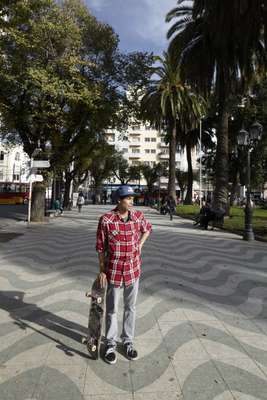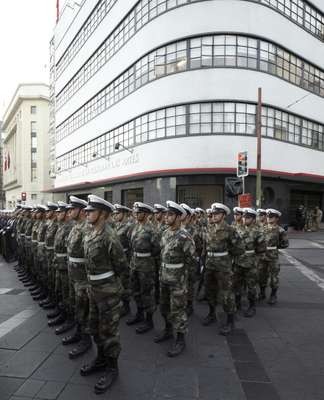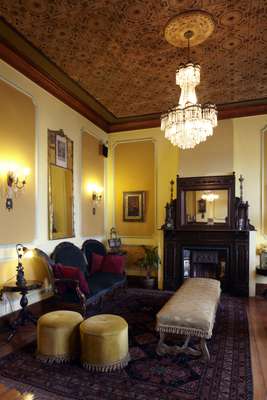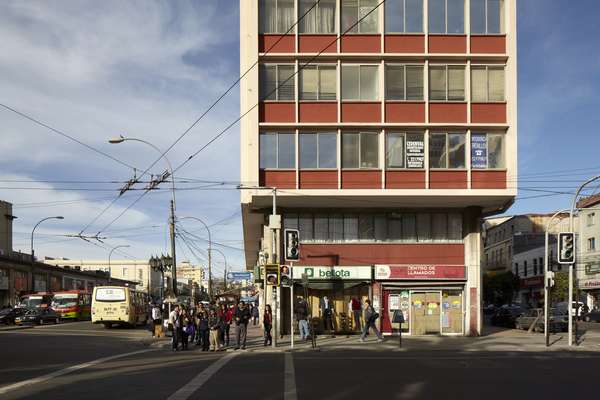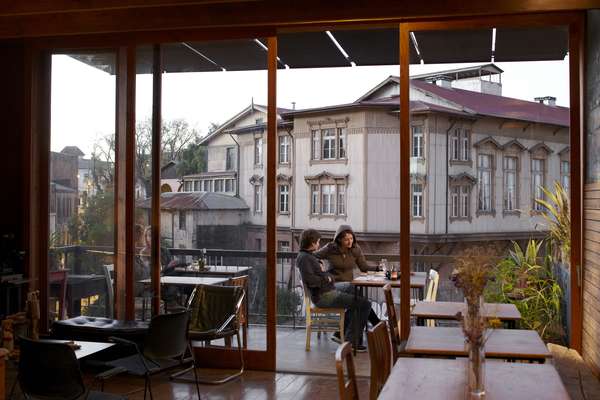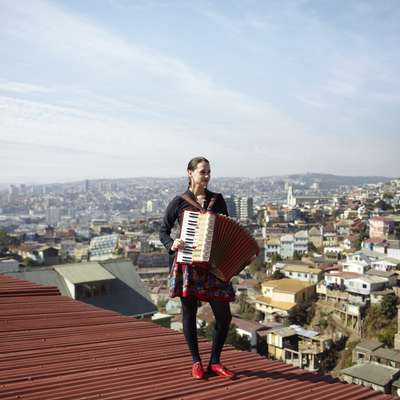 Having missed 20th-century progress, Valparaíso dodged 20th-century blights. There is no waterfront motorway and no shopping mall. Sprawl, both horizontal and vertical, is under control. Porteños, as the city's residents are called, live in wood-framed, metal-clad Victorian houses and low adobe blocks, rather than the concrete apartments that dominate other Chilean cities. Markets sell clear-eyed rockfish and freshly collected molluscs thanks to small-time fishermen and divers who have held their own against industrial fishing. Old farmers' markets were never forced out of the city centre, so it is cheap and easy to buy fresh produce picked the day before.
"I've lived here all my 29 years and I'll die here," says Claudio, a car mechanic, walking slowly uphill with his five-year-old son. He gestures at labourers replacing cobblestones and says they get minimum wage. The same work 90 miles away in Santiago would be worth much more. "But there you don't get the warm people, the sea, the friendliness." The low pay is worth it, he says.
It is undoubtedly a poor city. Stray dogs wander everywhere. Traditional local cuisine all but ignores the plentiful fresh produce. Locals snack on papapletos, a sandwich of french fries, avocado, tomato and lots of mayonnaise on a hot dog roll. At Pajarito, a dark, smokey bar full of scarf-shrouded students, we take a table with a group of tourists and locals. In minutes it is not just the table we are sharing. A carafe of Borgoña – cheap wine brightened up with fresh strawberries – is being freely handed out, and soon they are inviting us to a hillside mansion for a party.
"In Valparaíso everyone takes part in creating public space," says Valparaíso-born street artist Inti Castro, who spends the northern summer in France. "It's not just painting. In Valparaíso, there's nothing unusual about setting up a barbecue and having a party in the street. There's a sense that public space is for one and all." In February Castro and his artistic collaborators painted a three storey wall in oranges, reds and ochres that is visible from the Victorian overlook called Pasaje Atkinson.
Luxury is on the rise. The steam-age scent of turpentine has returned to the streets of Valparaíso. It is not from machine oil but from fresh coats of exterior enamel. A century of rust and graffiti on galvanised steel walls is being entombed in crimson, cobalt blue and pale green. Since Unesco made the old city a World Heritage Site in 2003, tourism has increased. Speedy internet has reconnected the city to the global economy, allowing networked information jockeys to follow Neruda's lead, enjoying Valparaíso's fresh sea air while earning a living elsewhere.
The old prison on Cerro Cárcel is now an impressive arts centre with conference-hall-sized galleries and theatres. But the charm of Valparaíso comes from the more modest retrofits that have overtaken old edifices. Garages on Cerro Concepción are now craft shops selling Patagonian wool sweaters; old homes are art galleries. The three-story atrium within Hotel Acontraluz, radiant with natural light and antique wood, shows what reinvestment can do for a couple of old houses. And for now, at least, there is still space for an edgier side.
Remodelling projects are getting more ambitious. The restored Palacio Astoreca on Cerro Alegre is about to open as a 23-room hotel with a rotating artist-in-residence programme. Its restaurant, Alegre, hired chef Sergio Barroso, previously of El Bulli. The best room at the hotel, at $450 a night, has a private hot tub on a rooftop terrace. Today's projects could build the armature for another century of creative exploration, but there is no guarantee. Those who want a cleaner, more functional city are in the ascendant. The city is turning 30 acres of the port into a new indoor mall. Cranes are moving on concrete apartment blocks in the hills. A facade improvement whitewashed a mural. Their image of progress, one fears, could easily endanger Valparaíso's enduring charm.
A vibrant street culture – performers, artists and friendly locals bring public space to life.
The markets selling Chile's famous low-cost food, straight from farm and sea.
The hills. There's always another mansion or view worth the climb.
Elevators. No better relief for the legs after a day climbing hills.
The port's wooden fishing boats, naval frigates and sea lions. 
Signage. Street and square markers would make the city more navigable without ruining its ambience.
Fruits and vegetables. Restaurants and hotels should give visitors a chance to try more of the fresh salads that Chileans enjoy at home.
Careful with new development. Change is fine but take care not to ruin the city's unique grace.A waterfront mall is a risky move.
Use the water. Few residents and visitors make it onto the harbour, much less out to sea. Water taxis, fishing trips and wildlife viewing could grow.
Fix the broken elevators. The national government plans to repair 10 hillside elevators over five years. Such micro-improvements are more helpful than mega-projects.