Sports cities / Global
Health of the city
Swimming on Bondi Beach, playing tennis in the jardins of Paris, running down the beach in Rio. Monocle picks five cities to call home if you want to stay healthy and trim.
In Sydney, exercise invariably involves water and locals learn to swim before they learn to walk. The fact that the city is surrounded by it and most people have pools in the backyard means that swimming is taken seriously.
Any given morning, swimming clubs meet to train at beaches and the five municipal pools the City of Sydney manages. Perched on the southern headland of the beach, Bondi Icebergs (main picture) takes its name from the all-weather swimmers who brave the sea pools' seasonally icy water year round. Pregnant women, hobbling retirees, business tycoons and rugby league players in training crawl up and down the 50m pool. Some sun themselves afterwards or head to the Iceberg's club sauna to relax.
At Boy Charlton, a heated Olympic salt-water pool perched on the edge of the Harbour, swimmers arrive early for squad training where a coach puts the athletes through their paces with time trials. Across the Parramatta, the little-known Maccallum pool in Cremorne Point is where swimmers sunbathe on the deck after having finished their laps, watching the ferries crisscross Sydney's main river.
On the city's north shore at Balmoral Beach, just 20 minutes from the CBD, locals chat pre-dip on the promenade. Some are members of the club founded in 1946 at the southern end of the beach, the Balmoral Swimmers. Others only swim seasonally between October and April, when the water temperature cranks up to above 18C.
Ten minutes along the coast at Manly, "nippers" (Sydney's junior surf lifesavers) swim out beyond the breaks to an ocean buoy, undertaking rescue drills. Keen to ensure that surf life-saving and swimming skills are acquired at an early age, Australia's former Olympic swimming coach, Laurie Lawrence, is the ambassador of the government funded Kids Alive programme. Lawrence initiated the campaign to raise the water skills and fitness levels of children, and to reduce the rate of accidental drowning in backyard pools. He has championed, with success, swimming lessons for children as young as four months old and as a result, municipal pools across the city are filled with children taking swimming lessons.
At Dee Why beach, on the city's northern beaches swimmers wade out. They train for the Cole Classic, a 9km deep-ocean swim held each February. On any given day at Bondi Beach, Murray Cox can be seen donning his goggles. A veteran ocean swimmer, Cox has completed many ocean swims from Palm Beach at the city's northern tip to its southern beaches, some 50km of coastline. He occasionally trains in one of Sydney's major pools, that includes the AU$40m (€30.8m) Ian Thorpe Aquatic centre, named after Australia's top freestyle swimmer. Regardless of weather, Sydneysiders are always ready for a dip in a garden pool or professional club.
---
Bathers' Pavilion Kiosk
Juice, yoghurt, coffee, pastries and newspapers to take away. Sit on the sand or under the sprawling Morteon Bay Fig trees.
batherspavilion.com.au
---
Speedos Café
Juice, coffee and huge breakfasts from fruit salad to eggs benedict with uninterrupted views of Sydney's most famous beach, Bondi.
speedoscafe.com.au
The Big Swim
Swimmers, towels, goggles – everything you need for an ocean swim, or a relaxed dip.
bigswim.com.au
Sydney could do with some more inner-harbour bathing clubs with better lounging facilities – like our winning city Zürich.
---
Despite being a mandatory part of France's education system since the late 19th century, it is the creation of the first Ministry of Sport in 1966 that "made sport a national, governmental matter, intrinsically linked to health", says Bertrand Gallet, development officer at the Ministry. This national policy applies to tennis too and the government today is opening the sport up to non-professional players and an array of levels and budgets.
The City of Paris owns 170 courts (of which 42 are available for online reservation) used by schools but open to the public at other times, some set in historical locations such as the Jardins de Luxembourg. Those outdoor courts can be booked online for a mere €4 a half-hour, or €2.50 for residents under 26 years old. The French Federation of Tennis, working hand in hand with the Ministry, is encouraging people to acquire a tennis licence (costing an annual €20, delivered when subscribing to a club). They allow holders to participate in non-professional games and play in numerous clubs. "This boosts the social life around tennis, which is vital to the sport," says Jean-Christophe Aubart, development adviser at Ligue de Paris, the Federation's Paris branch.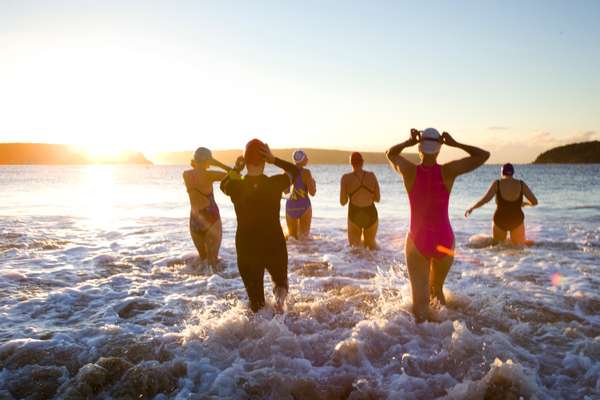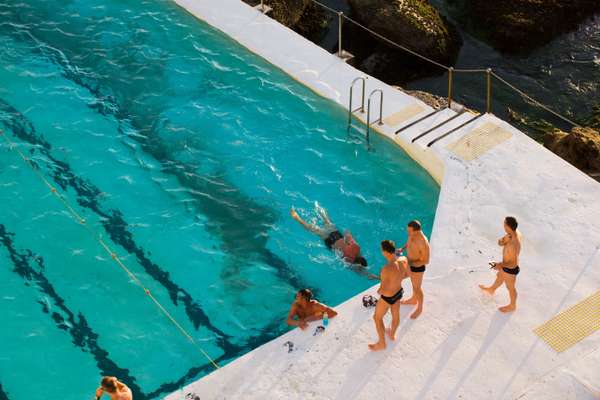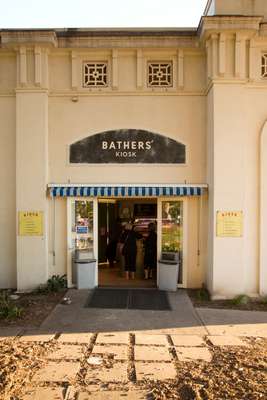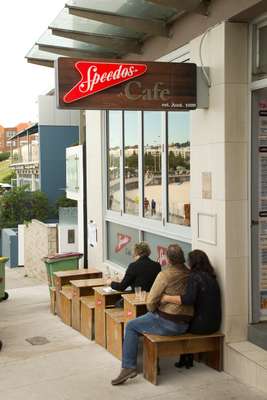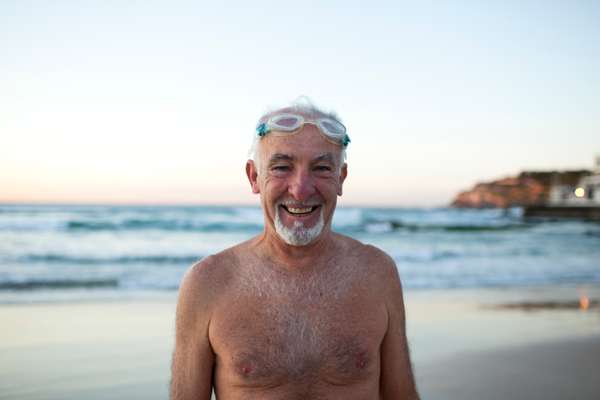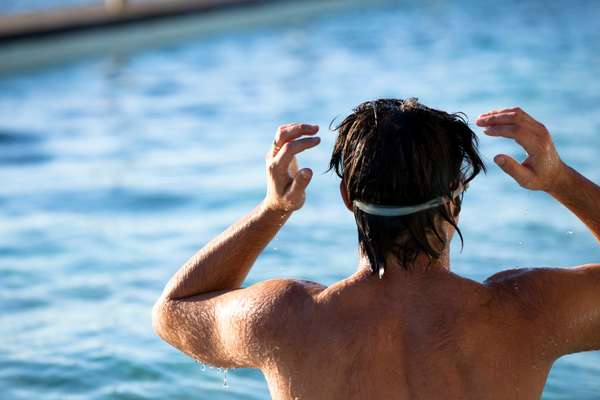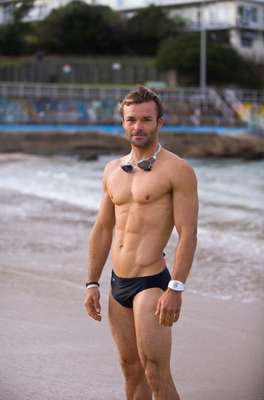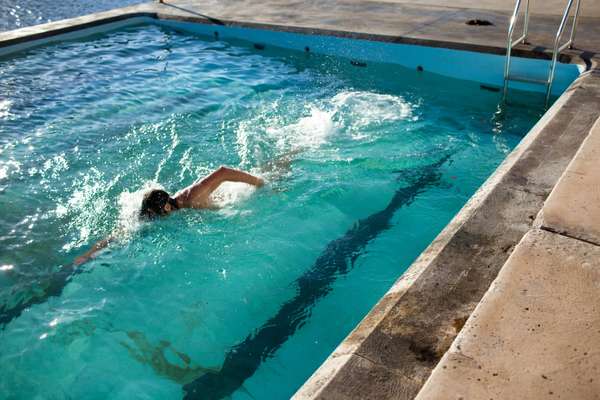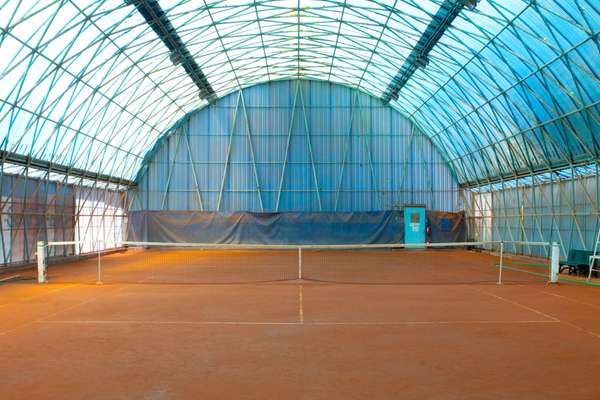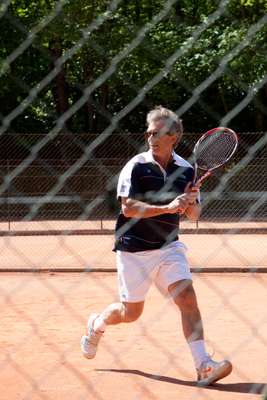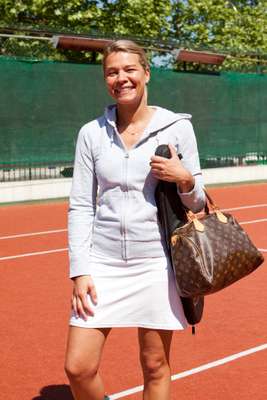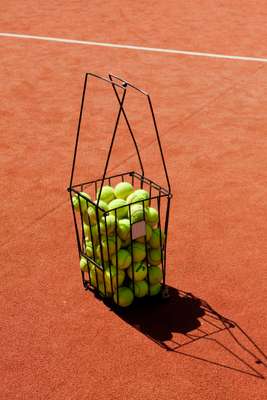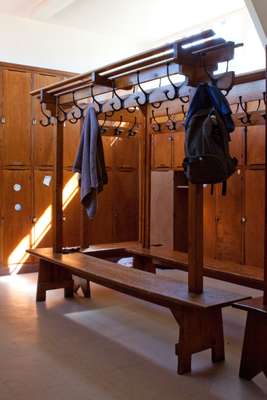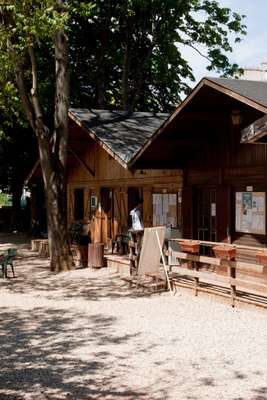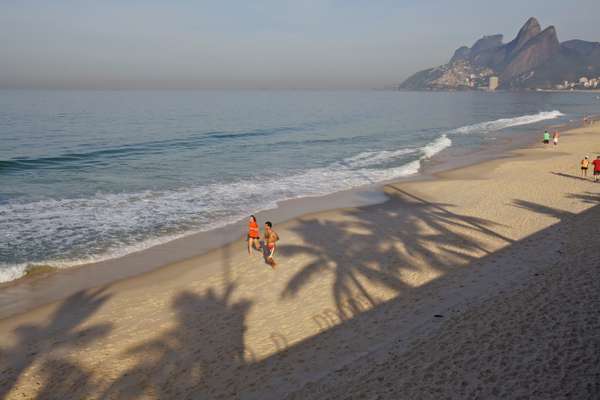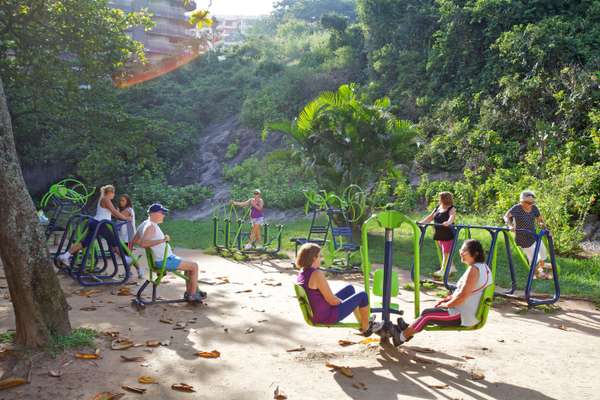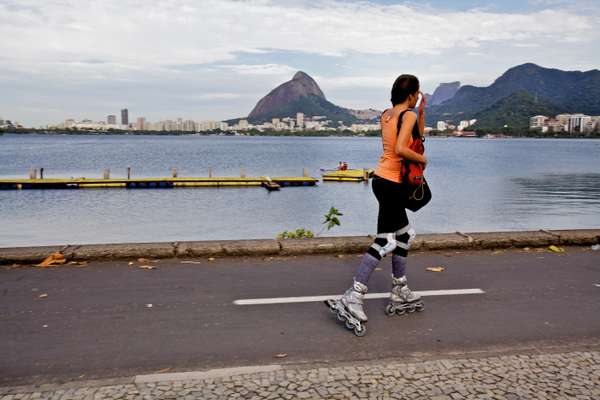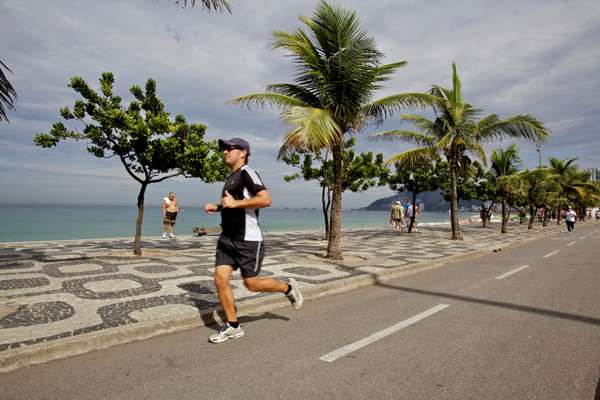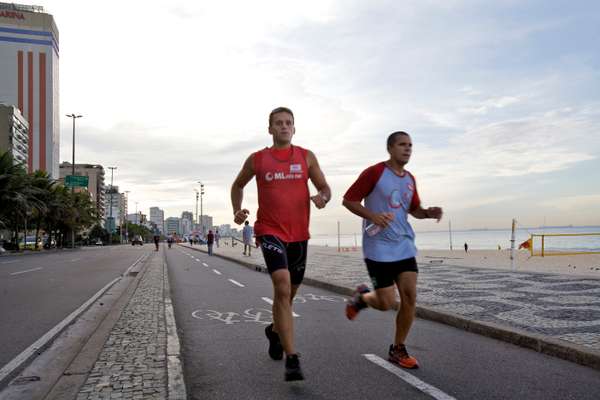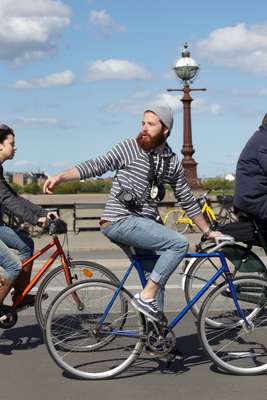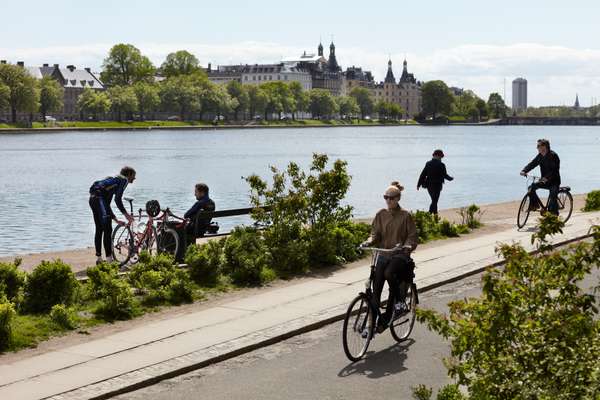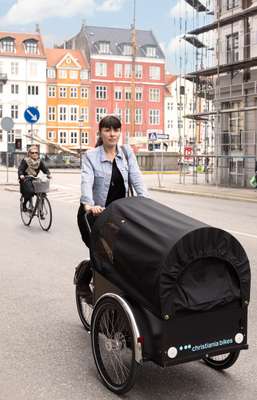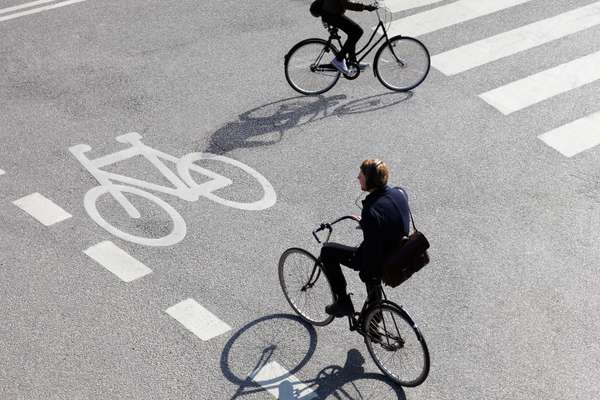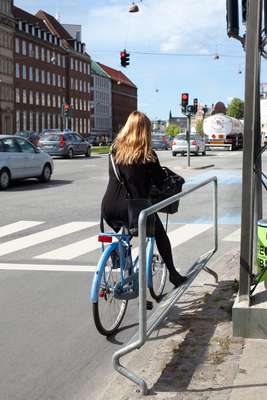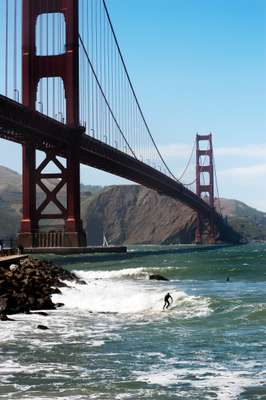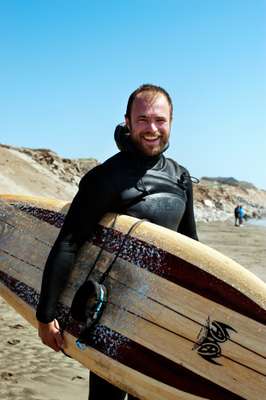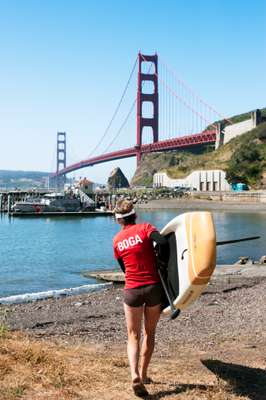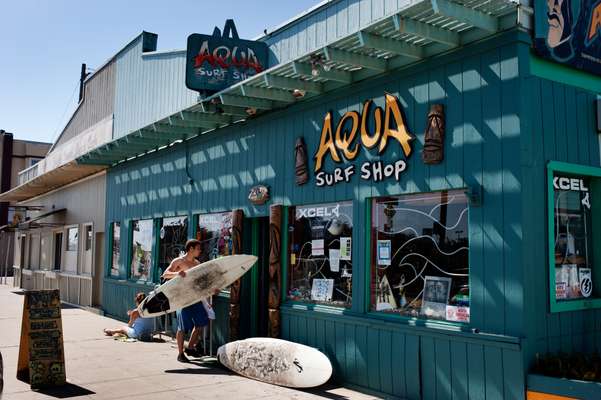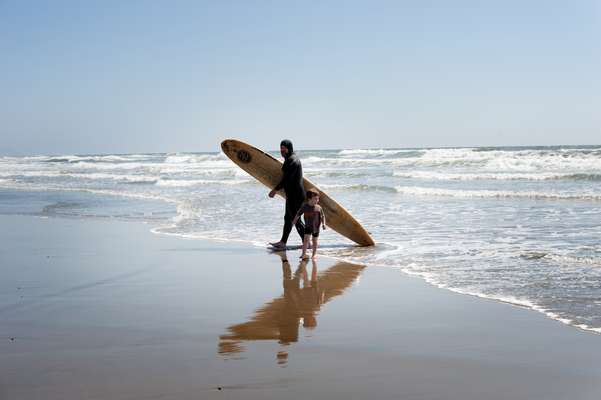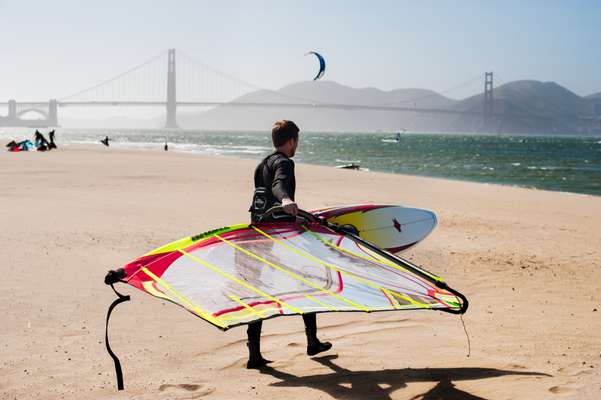 The Ligue recently put in place novel matchs entre amis, or "friendly matches": the one-hour mini tournaments can be organised by individual licence-holding players across clubs and the scores are recorded by the organisation, allowing for an entry-level ranking. "Personal classification is very important to French players, professional or not," says Bruno Bouchet, an ex-professional player and tennis professor. Clubs also encourage people to lose their fear of the game by offering classes and workshops for beginners. As for private clubs, many offer a voucher-system to non-members. "The aim is to attract as many budding players to the sport as possible," says Gallet.
---
Le Racing Club de France
Founded in 1882 by lycée students, the Racing Club is today one of the most prestigious in the country. Split between two branches, a membership allows access to its covered courts in Paris's 17th arrondissement, and to its two scenic outdoor courts at the Versailles branch.
racingclubdefrance.net
Le TCP
Le TCP, or Tennis Club de Paris, is one of the most illustrious. Its courts have witnessed the swings from the likes of professional players Amélie Mauresmo and Sébastien Grosjean. Despite its active professional team, amateurs as young as five are also welcome.
tennisclubdeparis.fr
Le Tir
On the border of the Bois de Boulogne, Le Tir once specialised in pigeon shooting. Today, 20 teachers and 15 courts are made available to members; the clay courts are used by professional players to train during the Roland Garros tournament.
letir.fr
---
For Romário Galvão, Rio's secretary of sport, there's no real science behind running in Rio. "The city is defined by its marvellous landscape," he says. "From the mountains down to the beaches, when you run in Rio you are never short of a good view. There's no reason why anyone wouldn't want to jog here". With an average annual temperature of 23C and 300km of designated running paths, Rio is indeed an runner's ideal playground.
Divided between the beaches and the lagoon, Rio's main routes are a matter of taste and timing: while early morning joggers capitalise on having the sand to themselves to run barefoot along the shore to the sound of waves, for the post-work crowd, the lagoon offers a natural running circuit of 7.5km, although past 22.00, the flood-lit palm trees of the beach track (6.87km from Ipanema to Leblon and back) provide the safer option.
While government support includes converting one side of the beach road to a public promenade every Sunday and closing parts of the city for over 30 events a year, it is the independent running clubs that are providing the impetus. "Running in Rio has become popular in a way it hasn't been since the 1980s," says Marcius Duarte, secretary of runners' association ATC RJ. "There are now more than 50 official running clubs with around 6,000 members and this number is growing every year."
As well as offering a social angle to an individual sport, the team of experts educate runners on how to improve technique and train for big events. While Rio's 2012 Marathon (taking place in July, with sea views all the way) is limited to 19,000 participants, an increasing number of alternative races such as the Circuito Rio Antigo (which snakes through Rio's historic centre) are offering new ways to exercise through the city.
---
Best running route
The track that edges around the Rodrigo Freitas Lagoon connects seven of the city's neighbourhoods and offers an ever-changing visual of Rio's urban jungle. Stopping off for an agua de coco at a lakeside kiosk is the trick to rehydrating in the heat.
Best place for a suco
With over 50 years of experience, Natural e Sabor is one of the fastest and friendliest juice bars in town. Over 30 juices are blended from fresh fruit delivered daily and the house speciality, the Super Frutas Vermelhas, is packed with antioxidants.
Rua Visconde de PIraja 611D, Ipanema + 55 21 2239 4148
Stop for a light snack
Set in a palatial 1920s converted mansion a block from the beach, Balada Mix's latest opening draws the surf crowd who snack on salads, sandwiches and juices under palm trees in the Burle Marx inspired tiled courtyard.
Rua Anibal de Mendonca 31, Ipanema + 55 21 2147 0111
---
The Danes have been working to reduce the amount of traffic that passes through their capital for years now and today a third of Copenhageners commute to work or school by bike. Though visitors from London or Paris might wonder what the city's worries are – outside of peak hours, congestion has never really been that irksome – the local radical pro-cycling initiatives are continuing unabated with the opening of its first long distance "cykelsuperstier", Copenhagen's cycle "super-path".
Stretching 19km from the dormitory town of Albertslund, west of Copenhagen, to Vesterport Station in the city centre, this is the first of 26 proposed cykelsuperstier which will provide 320km of specially smooth Tarmac, with the bare minimum of traffic lights to ensure fast-flowing two-wheeled traffic. There are tyre-inflating posts approximately every 1.6km and some junctions will even provide foot rests so riders won't need to leave the saddle and can make an extra-quick getaway on green. The idea is to encourage commuters to cycle from further out of town (most commute 11km or less). The paths will eventually connect all the surrounding commuter zones to the heart of Copenhagen, hopefully encouraging 15,000 more commuters out of their cars and, ultimately, contributing to Copenhagen's goal to become the world's first CO2-neutral capital by 2025. It is estimated that getting those 15,000 commuters on their bikes will reduce CO2 emissions by 7,000 tonnes, and healthcare costs by as much as €44m per year.
"It used to be the motorists who won the power struggles with the cyclists but that is changing," says traffic researcher from Roskilde University, Malene Freudendal-Pedersen. "The super-paths are part of a greater change in our traffic system which is prioritising bicycles more highly."
Meanwhile, a major renovation of Denmark's busiest train station, Nørreport in Copenhagen, will include easy-access bike "beds" – increasing the number of places for storing bikes from 900 to 2,500.
"One in three people living in Greater Copenhagen say they would bike more if it were easier to do so," says Vibeke Storm Rasmussen, the chair of the Greater Copenhagen Regional Council. "The more people we can encourage to bike, the more we can reduce congestion and pollution – both of which will improve quality of life in Greater Copenhagen." Even the Danish Metereological Institute is doing its bit for pro-bike propaganda; it recently issued a report claiming that Danish cyclists are only rained upon 3.5 per cent of the time (we're not sure how they came by that statistic).
---
CykelMageren
Beautiful handbuilt bikes displayed in a stark white showroom.
cykelmagaren.dk
Christiania Bikes
Manufactures and repairs the iconic cargo bike, favoured by school-run dads and mums.
christianiabikes.dk
Sögreni of Copenhagen
Elegant handmade bikes – the Louisiana, named after Denmark's leading modern art museum, is a contemporary classic.
sogrenibikes.dk
---
Board sports enthusiasts in the US usually hype about the waves of southern California or Hawaii but San Francisco is muscling in with a thriving scene. The 5km Ocean Beach stretch on the western edge of the city, where pastel-coloured houses lend a seaside vibe and there's a smattering of surf shops, is a surf hangout.
The best spots to ride the San Fran waves are Kelly's Cove, north of the Beach, and the two sections where Sloat Boulevard and Pacheco Street hit the beach. They boast head-high waves and are a regular place for experienced surfers. Last year Ocean Beach was the venue of the Rip Curl Pro Search event, one of the world's most iconic board contests. "We have waves all year round, unlike most places, even the North Shore in Hawaii," says Bob Wise, a surf guru who opened his first shop, Wise Surfboards, in 1968. Beginners learn at schools in the surrounding towns of Pacifica and Bolinas, where the conditions are gentler. Surf Camp Pacifica is headed by two certified lifeguards, Greg and Amy Gubser, offering weekend surf camps for all ages. Stand-up paddle-boarding (locally known as SUP) had a boost in the Bay Area in 2010 with the opening of a rental outlet, Blue Rush, in the town of Sausalito. "If you're fitted with the right size board and have any coordination whatsoever you won't fall in," says Stephen Pugh, the owner of Blue Rush.
The most favourable time of year for surfing and SUP is usually not the summer, when wind and fog stream over the city. Autumn, with its surprisingly balmy weather, is ideal. The prime season for kite surfing, on the other hand, is March to September. "San Francisco is probably one of the best spots in the world for wind consistency," says Ovi Banuta, head of the Kite415 centre, which offers lessons near the city. No matter what type of board you like to ride, San Francisco's bay is full of them.
---
Surf spot
Fort Point is too dangerous for beginners but the views are among the best in the world: it's virtually underneath the towering Golden Gate Bridge.
Surf shop
The Wise Surf Shop is a local institution selling shortboards, bodyboads and skimboards, wetsuits and surfwear. Call for a surf report.
wisesurfboards.com
Paddle-board school
The Blue Rush stand-up paddle-boarding school in sheltered Sausalito trains everyone from beginners to wannabe racers. Also on offer: yoga and pilates classes on paddle boards.
bluerushboardsports.com
Surf school
Surf Camp Pacifica is popular with Bay Area kids, offering three-hour lessons on gentle waves south of San Francisco.
surfpacifica.com