Logistics / Global
Special delivery
Monocle offers you an insight into the most efficient and well turned-out logistics companies. If you've ever wondered how cash is transported to banks around South Africa or how delicate contemporary art is packed up in London, read on.
As urban environments grow denser, how we move things around cities has become more important than ever. From e-commerce delivery to office lunches and security boxes, city logistics is no longer just another faceless utility but a service sector that changes the way we live.
"Planners and residents alike are wanting to minimise the need to travel," says Philipp Rode, executive director of LSE Cities programme, "and delivery is the most efficient alternative to private errands." Taking the strain off congested streets and fitting in with time-pressured lifestyles, it's a boom time for specialists in city logistics. "If people leave their house, then they want it to be for a positive experience. For everything else, the trend is delivery," he says.
Technology is increasingly on hand to help people and objects move through cities with a sense of fluid ease rather than frustration but the field is still a very fragmented one of private operators. "We're starting to join up the dots," says Rode, "but truly integrated systems are a long way off."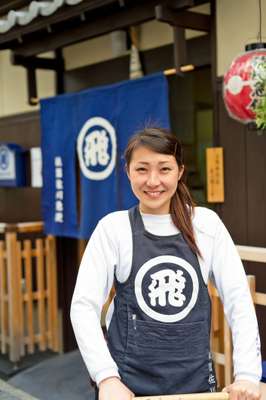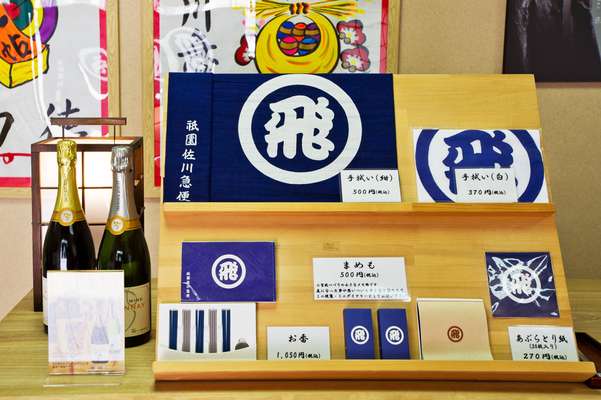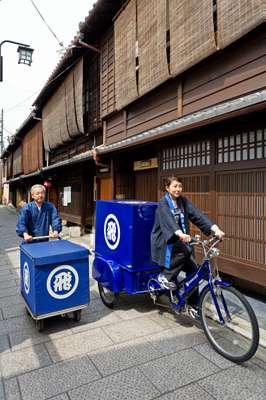 In Japan anything and everything is shipped around the country quickly and cheaply via express delivery and Sagawa Express is one of the biggest names. Founded in Kyoto in 1957, Sagawa decided to pay homage to its birthplace by setting up a service in Gion, the historic heart of the ancient city. Gion Sagawa Kyubin is housed in a renovated wooden "machiya" house and packages are carried in old-fashioned trolleys or on a sturdy tricycle before being sent around Japan and the rest of the world.
The service at Gion is impeccably polite with the most formal Japanese being used. Gion Sagawa can deliver items such as fresh Kyoto sweets and valuable ceramics packed in special boxes. No wonder the neighbourhood's geiko (geisha) and maiko (trainee geisha) are regulars.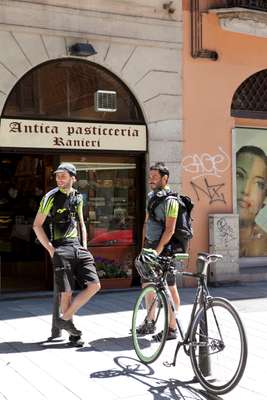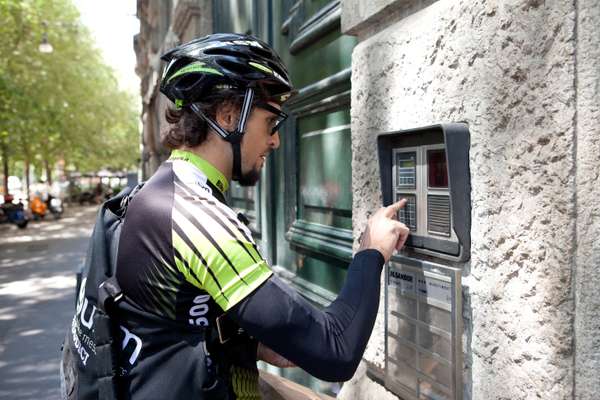 Started by a former journalist in 2008, Urban Bike Messengers (UBM) is quietly revolutionising delivery services in Milan with an octet of elegantly turned out cyclists. Same-day movement of documents across Italy's fashion capital has usually been the domain of firms using scooters adding to the city's notorious smog problem. "The only thing we burn is calories," jokes Matteo Castronuovo, a one-time art director who is UBM's marketing manager and a courier. Staff ride two-wheelers from Italy's Cinelli.
While they shuttle paperwork, medical supplies or packages, one member takes turns in the dispatch office coordinating logistics. Riders stay in touch with Zello, an app that turns their mobile into a walkie-talkie, and their movements are tracked onscreen in real time. In rush hour, UBM couriers cover twice the ground, using park paths and alleys to average 25 drop-offs each daily. "Downtown areas of Italian cities were designed for people, not cars," adds Castronuovo. "A bike intrudes very little on the urban environment. Plus there's never an issue with parking."
What really sets UBM apart is the commitment to quality – they also use Bullitt cargo bikes imported from Denmark that can carry up to 50kg of provisions for clients looking to host office lunches and events. The business model is paying off, with more clients and food deliveries added this year, offering a success story for Italy's recession-hit economy.
urbanbm.it
Facts and figures:
90km daily: average distance a UBM rider pedals
2.5km: average distance a UBM delivery covers
5 sets of tyres: what riders go through each year
Twice yearly: how often riders replace bike rims
The equivalent of 10 tonnes of C02: each UBM rider saves the city this amount annually (or one less SUV on the road)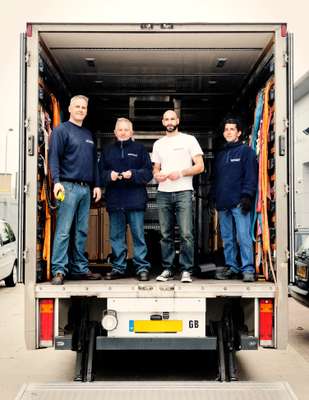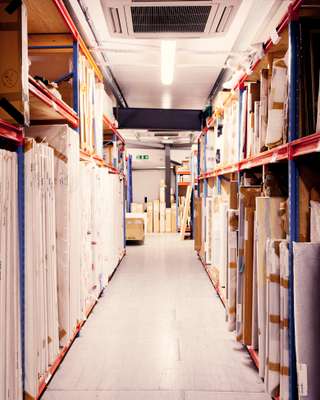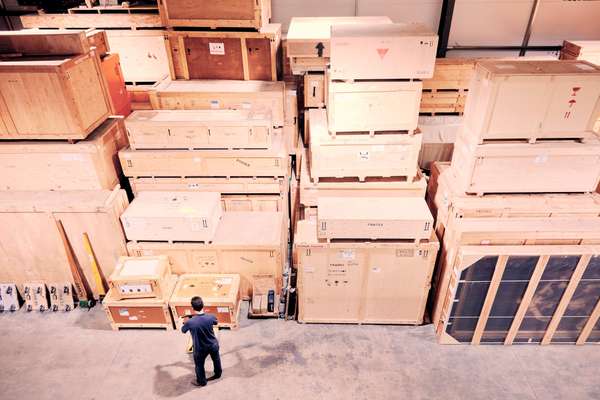 Artists can be sensitive souls but that's nothing compared with the fruits of their labour. The logistics of transporting artwork is itself a fine art, honed by companies such as Momart – east London-based specialists that lead the way in the field. Transporting priceless artworks for more than 40 years, their client list includes the Tate, Gagosian, Royal Academy and V&A.
When Monocle visits the Momart workshop, tucked away on an anonymous industrial estate, the packing team are busy finishing a bespoke climate-controlled case for an Antony Gormley self portrait – a life-sized iron sculpture contained in barrier foil to preserve the exact oxidised patina. This is small fry, however, compared to other projects, which include floating Ron Mueck's "Boy" on a barge down the Venice Grand Canal and hoisting a solid silver antique carriage up the side of a gallery in LA – removing several walls in the process.
"We have thousands of protective techniques at our disposal," says head of packing Mark Harton. "The key is keeping them simple but taken together they build a system more complicated than any computer." Having worked for the company for 20 years, art school-trained Harton sources all sustainable packing timber from European sources.
The Momart warehouse contains over 25,000 artworks, with crate labels including "Hirst", "Chapman" and "Turk". "A client once said that you know you've made it when you're in our warehouse," says director Anna Maris. Security is obviously an issue. "We have rigorous background checks and everything is GPS-tracked, but other than that we're very discreet. It's only with the Royal Collection that we lay on a convoy."
Facts and figures:
4.5 tonnes: the weight of a Henry Moore sculpture transported
$2bn: the value of a collection of Turners shipped to Washington
£14m: annual turnover, with 118 London-based staff
11 years: since Momart was awarded the Royal Warrant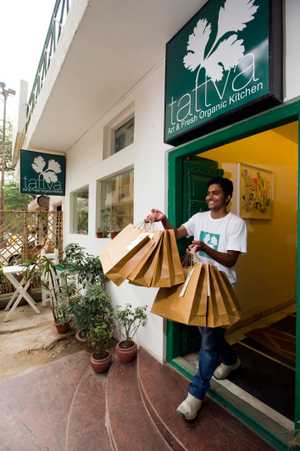 The traditional lunch deliverymen in Indian cities, known as dabbawalas, have long been hailed for their efficient networks. They can be quite rough and ready, however Tattva Fresh Organic Kitchen in New Delhi is elevating the service, ferrying quality meals around this city of 20 million people – including the satellite cities of Noida and Gurgaon.
Founded by entrepreneur Anuradha Madhusudhanan a year ago, the company has blossomed thanks to her military-style logistics skills. "We start early," says Madhusudhanan. "We have a number of alternative routes mapped out for any delivery – delays here can come from a march, a religious procession, or construction work." Operating at the top end of the market, Tattva caters to busy executives who demand their millet tabbouleh salad delivered in time.
Already turning a profit, Tattva now operates a small café. Just like its vans, the company is set to go far.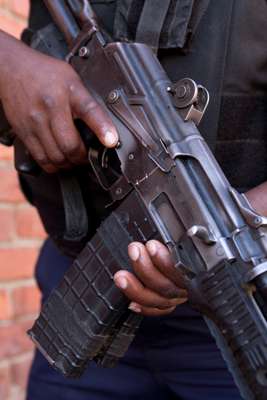 From printing to pulping, the life of a South African bank note is an action-packed one, spent dodging some of the worst crime rates in the world and moving from designer wallets to women's bras. In between, the notes spend short periods in retailers' tills and ATMs from which R800m (€76m) are withdrawn daily. All this movement means they have to be transferred en masse to reach demand, which happens under armed guard between 24 cash-counting centres run by private security contractor SBV.
"Cash constantly needs to be redeployed," says SBV head of cash operations Mbusi Dlamini. "Our service keeps South Africa's cities ticking over, making sure there's enough cash where it's needed, at any given time. We also help keep consumers' bank charges down by monitoring the amount held by each bank. Commercial banks pay interest for their cash to the Reserve Bank so they never want to have too much of it."
The public face of the obsessively discreet SBV – taken from the initials of the three banks that started the company in 1986 – is its cash-in-transit operation, using 2,500 South African-built armoured-hull vehicles. But head of cash-in-transit operations Mike Shipton says staffing quality is more important than technology. The company's 4,500 beefcakes attend an eight-week training course, with a 5 per cent pass rate, and regularly submit to lie-detector tests.
Facts and figures:
More than 60 per cent of all cash in South Africa is moved by SBV.
Lloyds of London has designated SBV one of the top two cash-in-transit companies in the world in terms of risk management.
In a revival of the pneumatic tube system, several shopping malls have installed suction pipes to convey money by capsule to small cash-counting centres in the building.
SBV was started by Standard Bank, Barclays and Volkskas.
Cash-in-transit robberies in South Africa have decreased by 52 per cent over the past three years.